Are you the proud owner of an HDB maisonette in Singapore? Your HDB maisonette is more than just a home; it's a canvas waiting to be transformed into your dream living space. In this guide, we'll take you on a journey to explore the world of HDB maisonette design, helping you unlock the full potential of your home. Whether you're starting from scratch or looking to revamp your existing space, we've got you covered.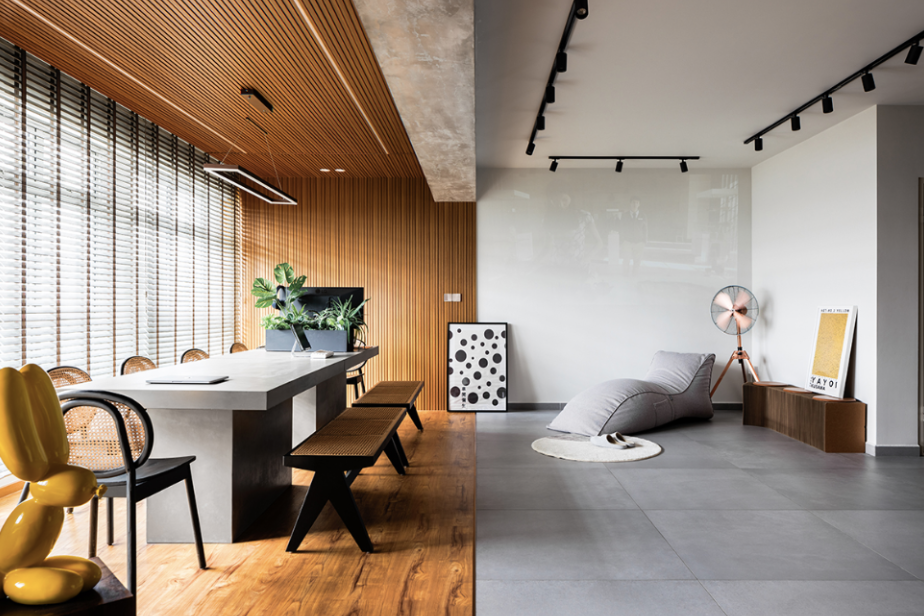 What is an HDB Maisonette?
Before we delve into the design aspects, let's clarify what an HDB maisonette is. Maisonettes are unique HDB flats that span two levels, offering the charm of a private home within the context of public housing. These spacious dwellings come with an array of design possibilities that can cater to your preferences and lifestyle.
How can I renovate my home without having to spend all my time and energy on it?
Hiring an Legitimate interior design firm will free up your time so you can focus on other things, and they will have the expertise to ensure that your renovation is done correctly.
What are the Benefits of Living in an HDB Maisonette?
Living in an HDB maisonette offers numerous advantages. The additional space allows for greater flexibility in designing your living environment. You have room to accommodate growing families, create dedicated workspaces, and incorporate personalized design elements. Moreover, maisonettes often come with outdoor spaces, such as balconies, which you can transform into cozy retreats.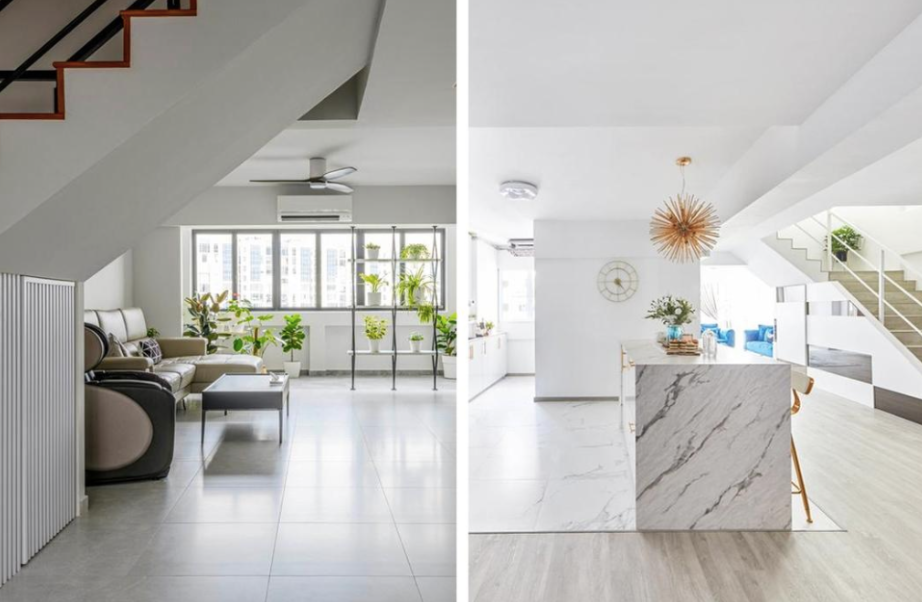 Why Is It Important to Have a Well-Designed Maisonette?
Your home is a reflection of your personality and style. A well-designed maisonette is not only aesthetically pleasing but also highly functional. It enhances your quality of life, making day-to-day living more enjoyable. A thoughtfully designed maisonette also adds value to your property.
Planning Your Maisonette Design
Consider Your Lifestyle and Needs
Start by evaluating your lifestyle and needs. Do you need additional bedrooms, a home office, or a dedicated play area for your kids? Understanding your requirements is the first step in designing a space that suits you perfectly.
Define Your Budget
Establish a clear budget for your renovation project. This will help you make informed decisions about the scope of your design and select materials that align with your financial plan.
Choose a Design Style
Select a design style that resonates with you. Whether it's minimalistic, contemporary, traditional, or eclectic, your design style should reflect your personality and preferences.
Create a Floor Plan
A well-thought-out floor plan is the foundation of your maisonette design. It should optimize the available space while ensuring a comfortable flow from room to room.
Renovation Tips
Make the Most of Your Space
Maximize your maisonette's space by using clever storage solutions, multi-functional furniture, and strategic placement of furnishings.
Use Natural Light to Your Advantage
Maximize the use of natural light to create a brighter and more inviting atmosphere in your home. Consider installing large windows or sliding glass doors to connect with outdoor spaces.
Choose the Right Materials and Finishes
Select durable and high-quality materials that not only enhance the aesthetic appeal of your home but also ensure longevity.
Don't Forget the Storage
In a maisonette, storage space is crucial. Invest in built-in storage solutions to keep your space organized and clutter-free.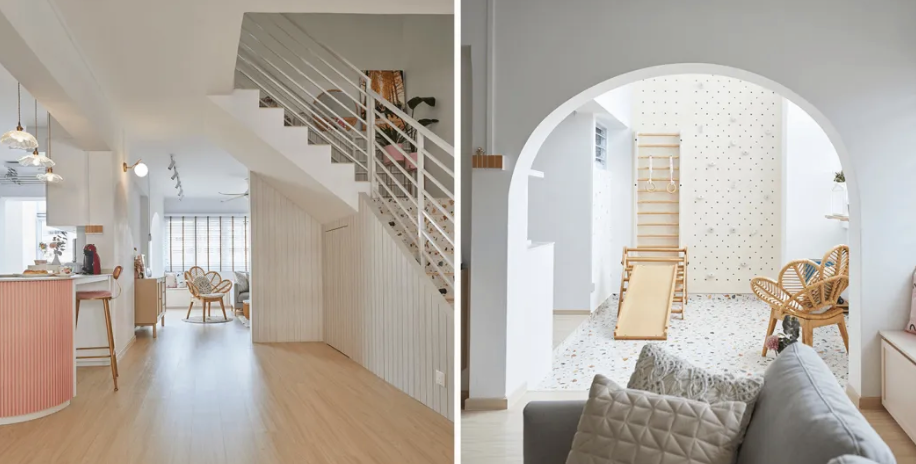 What Are Design Ideas for Each Room?
Living Room: Create a welcoming and cozy atmosphere with the right furniture and decor. Consider a feature wall, custom shelving, and comfortable seating.

Dining Room: Make family meals memorable with a stylish dining area. Choose a dining set that complements your design style.

Kitchen: The heart of your home, the kitchen deserves special attention. Opt for efficient storage, modern appliances, and a functional layout.

Bedrooms: Personalize each bedroom with comfortable bedding, unique lighting, and soothing colors to create a peaceful retreat.

Bathrooms: Modernize your bathrooms with contemporary fixtures, elegant tiles, and efficient storage.
Hiring an Interior Design Firm
Benefits of Hiring an Interior Design Firm
Interior designers bring a wealth of expertise to your project, ensuring a functional and stylish space that meets your needs. They also save you time and money through negotiations with contractors and suppliers.
How to Choose an Interior Design Firm
Selecting the right interior design firm is crucial. Look for a firm with experience in HDB maisonette design and a portfolio that resonates with your vision.
Questions to Ask During the Consultation
Inquire about their approach, timeline, and costs. A professional interior design firm should be transparent and able to address all your concerns.

In the journey to create your dream HDB maisonette, hiring an interior design firm is the key to a successful transformation. Interior designers bring expertise, time-saving solutions, cost-effective approaches, and peace of mind to your project. So, if you're ready to embark on the exciting journey of turning your maisonette into your dream home, don't hesitate to contact Todzterior today. Your dream home is within reach, and it starts with a well-planned and beautifully designed maisonette. Make the most of this opportunity to create the living space you've always envisioned with Todzterior.