A home office can be a room for a lot of different activities. It's where you get your work done, it's where you spend a lot of your time each day, and it can even be the room that inspires you to get out of bed every morning. You may have some home office interior design ideas about what you want your home office to look like, but sometimes it helps to have someone else tell you what it should look like.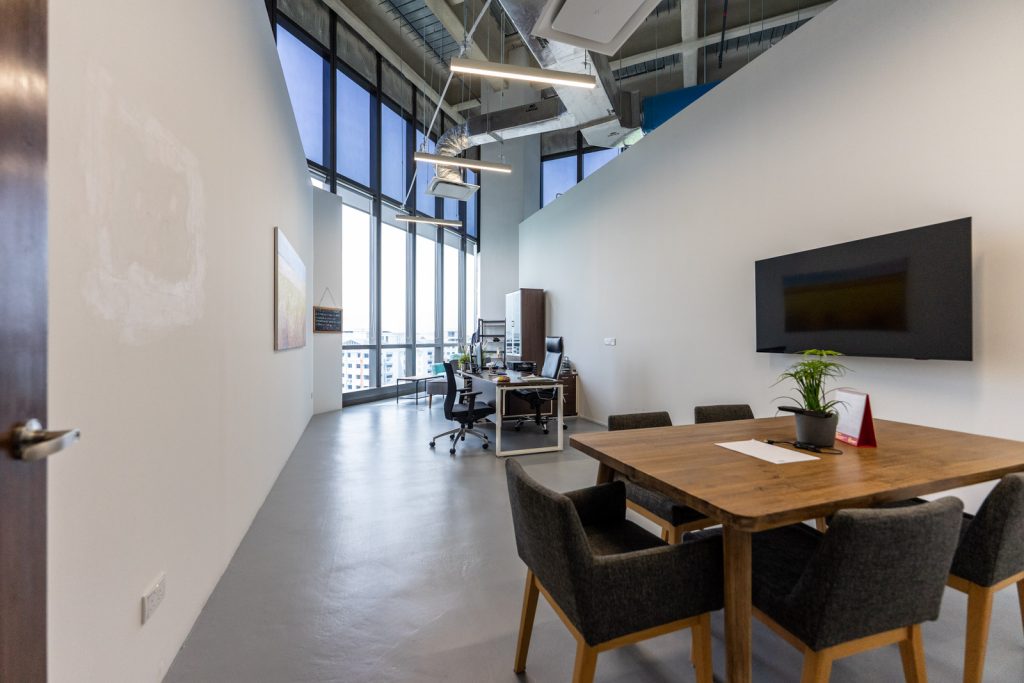 How do I design my work from home office?
It's critical that your home office is a relaxing and welcoming space to spend time in and do your work effectively, whether you spend the entire work week there or just a few hours.
Location
There are many various sizes and shapes for home offices. It might be located in your kitchen, a peaceful nook, or even a different room. Consider where and when you work when choosing the ideal location for your home office.
A kitchen desk area can be the perfect location for your central command post if you're a busy mom. If you're a professional, you should choose a location that is free of household noise and other distractions.
Desk and Chair
It's crucial to get the ideal desk and chair for your home office. Choose a workstation that will accommodate your computer and any other equipment you need to do your work. This could be a place to save your in-tray, reference materials, or notes. Your workstation should ideally be at least 120 cm wide.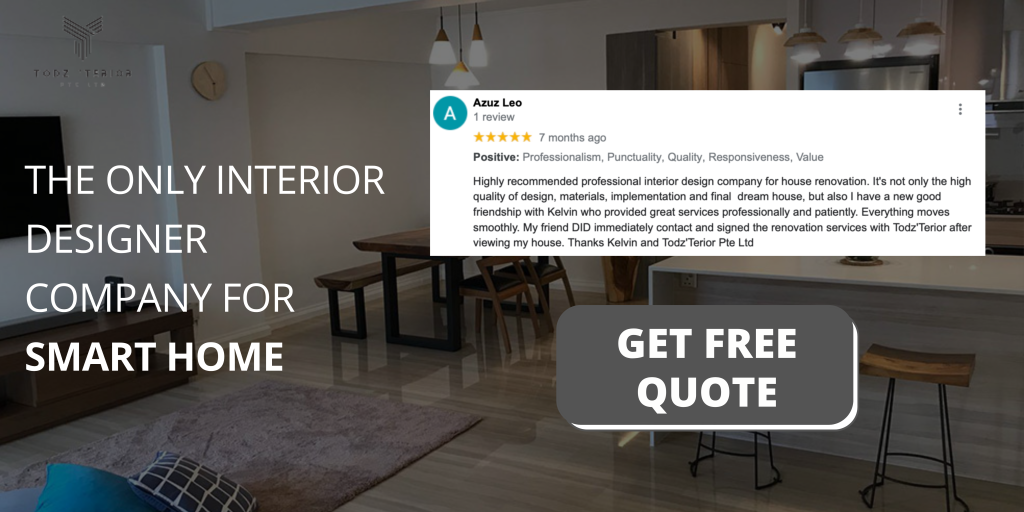 Storage
When constructing a home office, storage is sometimes disregarded, yet it can have a significant impact on productivity. For your storage requirements, be sure to include enough shelves, filing cabinets, or cupboards. Take into account your workflow and where things will go while they are being worked on. Your inbox should be on or near your workstation. Keep the work you're doing right now close at hand. Find your filing system close by. Don't forget your reference materials; if you frequently consult manuals, directories, or reference books, find a shelf next to your workstation to store them there.
Space
Make sure there is enough room for comfortable working. Consider whether you'll be able to stand up, sit back down, and move around your desk with ease. Even though it might seem obvious, it's simple to underestimate how much room you require.
Place to Meet
Will you receive any daytime visitors or clients? It would be wonderful if you have space for a small meeting space. If not, consider including some extra seats in your home office layout to support sit-down sessions. This can be as straightforward as having a couple of simple, comfortable seats that you can pull up to your desk.
Office Floor Plan
An office floor plan is a great tool for keeping your ideas organized and making sure you've thought of everything. Using the RoomSketcher App, you can quickly and easily generate a floor plan online. Make floor blueprints and furniture configurations. Find the greatest spot in your home by experimenting with various furniture pieces. Before you start buying, plan a comprehensive home office.
How can I decorate my inside office?
Since you spend most of your time at work, it's almost like a second home; why not turn it into a comfortable location that you'll truly love being in? Fantastic home office decoration ideas to help you give your desk some personality and color to encourage creativity, productivity, and positivity throughout the workday.
Wall Art
There are numerous methods to decorate the walls of your office with art. Photos of your family, friends, or pets are a wonderful way to constantly remind yourself of your life outside of work. Several lovely and motivational sayings that you may frame, place against the wall on your desk, or hang on the wall.
Small Plant
Adding a little plant is one of my favorite ways to liven up a workspace or cubicle and it never fails to make me smile. Succulents, fresh flowers, imitation plants, or anything else along those lines are all excellent choices that assist to warm up an otherwise dreary cubicle.
Organize Your Desk
It's crucial to be as organized as you can if you want to be as effective as you can at work. If your desk is a complete mess with papers and trinkets scattered all over, you won't want to work. Be selective about what you put in your office because it might increase anxiety, decrease productivity, and even prevent you from finishing your task.
Colorful Accessories
Don't forget to bring some adorable but useful goods and accessories to decorate your cubicle.
Calendar
You might have received a drab work calendar. You could always bring your own entertaining calendar instead of that boring one! Never again will you forget what day it is when you hang this on your wall.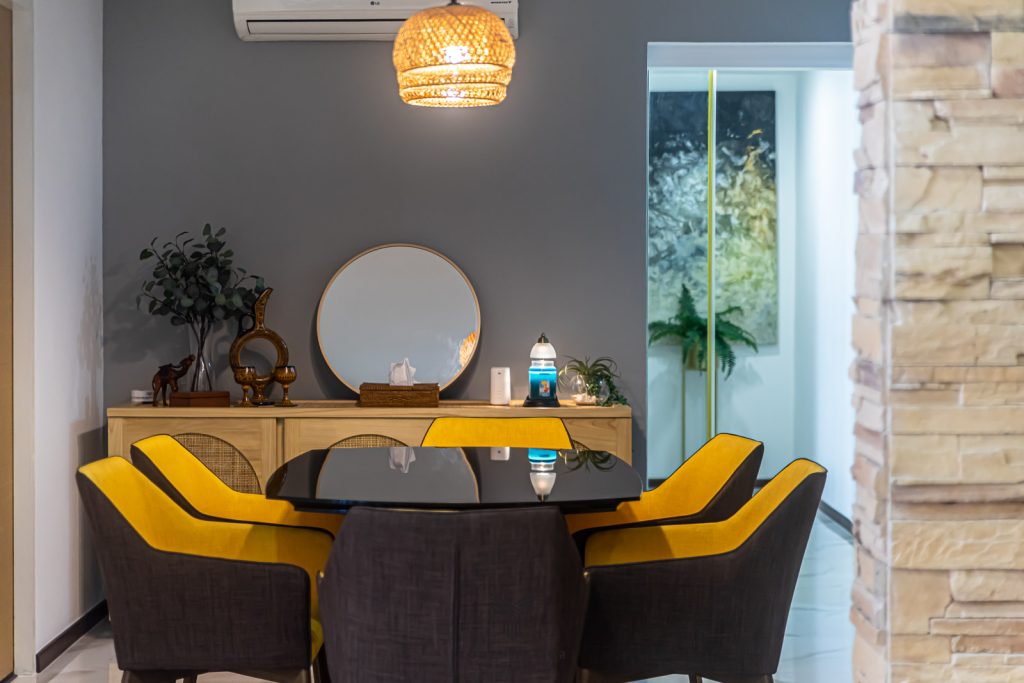 How can I make my home office more welcoming?
We all experience different kinds of days, and getting into a productive frame of mind might occasionally feel harder than usual. For this reason, it's crucial to ensure that your workplace supports your effectiveness rather than working against it. You may create a unique space that will make you feel good every time you step in by mixing some ideas for a home office with the cozier ones in this guide.
Flexible Workstation
This is your time to try it if you've ever wanted to but were hesitant because of what your coworkers might think. One of the best benefits of working from a home office is the freedom to arrange your workspace however you see fit without having to worry about other people's opinions. Of course, it is understandable that not everyone wants to remain the entire day. Your best bet is to design a flexible workspace that will allow you to quickly go from standing to sitting if you start to feel a little fatigued.
Ergonomic Chair
If you work from home, it's likely that you sit down for the majority of your waking hours. Even if you train out or take long walks, the amount of time you spend being active during the day still pales in comparison to the time you spend sitting down. Therefore, it's crucial to recognize a good chair's influence.
Clean Air
Your health problems are a result of poor air quality at work, which could impair your productivity covertly. They can also cause asthma attacks and decrease your immunity by making you sick more frequently. Because you don't get enough oxygen to your lungs, the absence of fresh air makes you feel sleepy and exhausted more quickly, which will undoubtedly make you feel sluggish and postpone more.
Good Lighting
Your eyes may have a lot of difficulty since you spend so much time in poor lighting when seated behind a computer. You may not notice it at first, but over time your vision may start to deteriorate and your eyes may begin to tire more quickly. For remote workers, a decent pair of blue light-blocking glasses is a need, but the whole lighting situation is even more crucial.
Cozy Rug
A good, plush area rug is frequently the final element needed to complete the look of your home office. What could be cozier than having a warm, lovely texture beneath your feet? Even while you may dress in complete office clothing to appear professional for your conference calls, it's unlikely that you frequently wear heels while working from home. The rug can serve as a decorative accent or a focal point in your workplace space, depending on your preference.
How can I make my office look nice?
Even if you work in a cubicle, it's simple to customize, arrange, and decorate your workspace to make you feel inspired and productive. The key is to use ornamental and personal stuff sparingly. Your workspace should be committed to your job and professionalism while also giving you a sense of "at home."
Bring some pleasant stuff to your office in a box, please. You might not want to work more hours, but I bet you'll be happy to see me every morning!
Clean and Functional
Avoid filling your office with too much junk. Keep your floor space, desk surface, and piles of books organized and clutter-free. Make sure your workspace is convenient to enter and exit from and that it works well for standing or sitting ergonomically at your workstation. Additionally, try to arrange it such that it is simple for others to enter or sit down and meet with you.
Keep it Professional
Keep work in the forefront and don't go overboard with the truly personal items. It works to use encouraging quotes or inspiring artwork. You and your husband in your bikinis on the beach during your honeymoon? Not the best plan, perhaps.
Right Lighting
In most offices, overhead fluorescent lighting can be harsh and uninviting. To improve your vision while working and to give the room a cozy, homey sense, think about adding a desk lamp with softer illumination.
Put a Few Photos
You may absolutely add family or pet images to make your area more unique. However, keep them tasteful and keep the number of photographs to 1-3. Keep in mind that this is a workspace, therefore work and productivity should still be the main priorities.
Healthy
Natural decoration is one of the best methods to add beauty and something that will improve the health of your working environment. For this, plants are wonderful. Considering that they are low maintenance and remove pollutants from the air, pothos, aloe, and jade plants are all excellent choices. They also do well in conditions with less light. Here is a list of 11 low-maintenance plants that purify the air.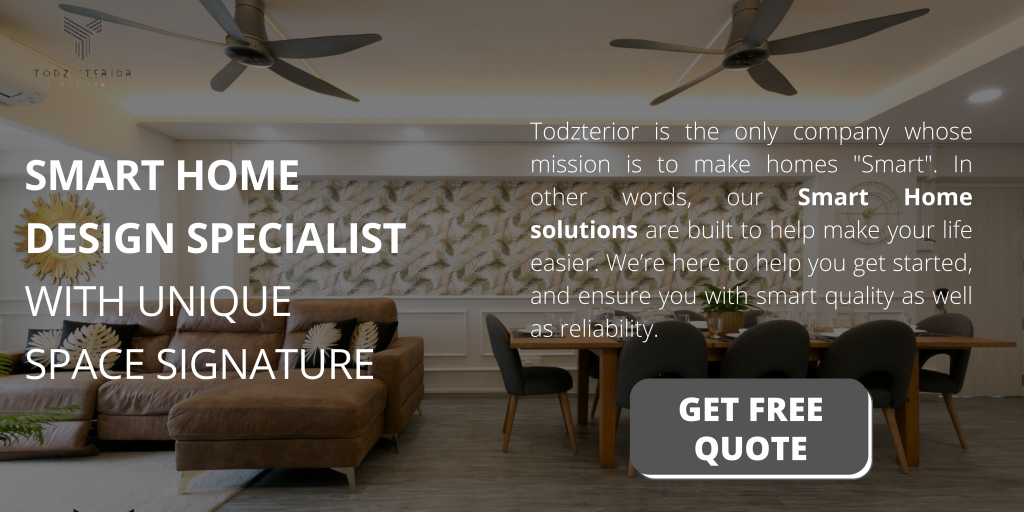 TodzTerior
We're here to help you get started Smart Home solutions
Todzterior in 7 Gambas Cres, #01-03 ARK@Gambas, Singapore 757087 is the only company whose mission is to make homes "Smart". In other words, our Smart Home solutions are built to help make your life easier. The possibilities for the future of the smart home are endless. You've come to the right place. We're here to help you get started Smart Home solutions, and ensure you with smart quality as well as reliability.