The most difficult aspect of expanding your interior design practice today may be determining and setting interior design costs. In addition to being honest and fair to customers, you also want to live comfortably and run a successful business that you like. The two are not incompatible. It is your duty to choose the appropriate fee or rates that work best for your particular practice. Every state and every nation has a different business structure. Making the right choice for your organization will be greatly aided by understanding your market.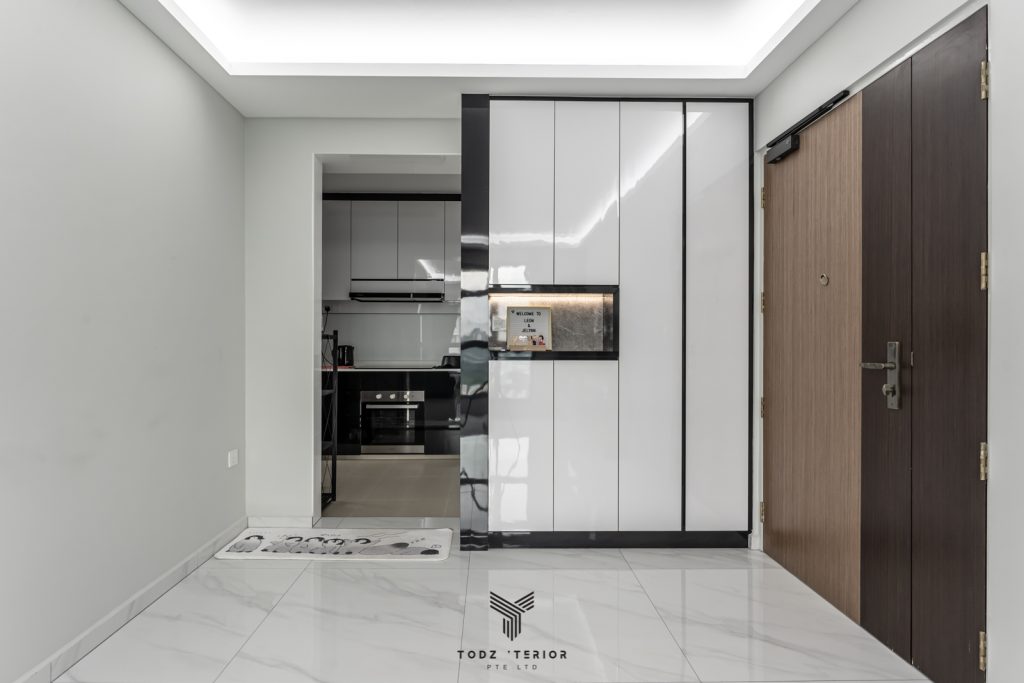 Flat Fee
The flat or set cost, which is currently the most common type of interior design price, can also be the most difficult to determine. When you provide your charge, you frequently don't know if the customer will need a lot of extra guidance and be uncooperative, prolonging the project's scope and timetable, or if they will be cogent and everything will proceed as planned. You can always include a provision to your contract that guards against such unforeseen events.
If you've been in business for a while and can predict what a job will require, choosing the appropriate fixed or flat price is frequently easier. In order to safeguard yourself from unanticipated overruns, you might base it on hours and then add a 15% or higher buffer. The flat rate is charged according to the factors:
Experience
Time taken
Per sqft
Budget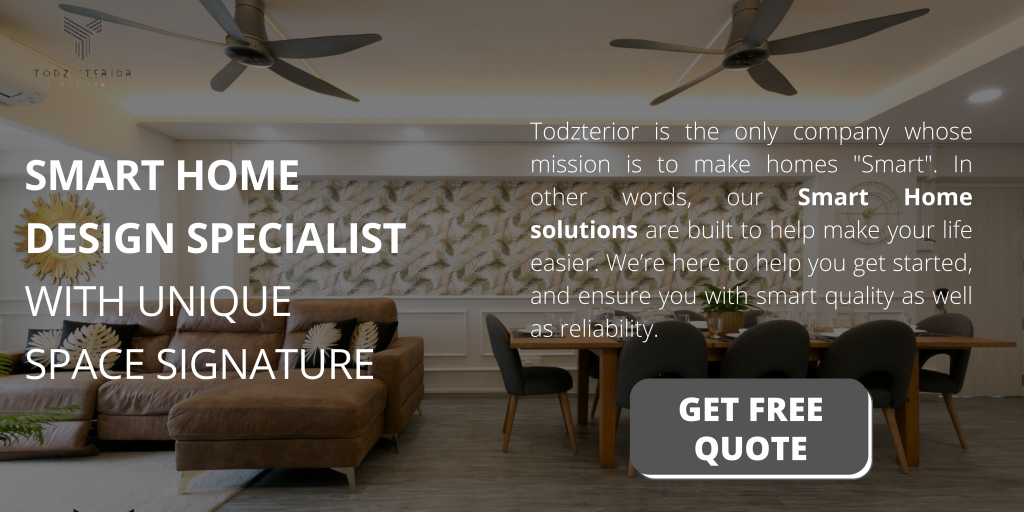 Project Cost Percentage
The percentage of the project cost method should be used to determine interior design fees. From an invoicing standpoint, it is really straightforward and involves total transparency, something that many designers find difficult to do. Give the client a project estimate that takes into account all project components, such as furniture, fixtures, finishes, installation, contractors, and more. If you are worried that they would disassemble it, you can set a minimum project value to guarantee you receive a minimum payment. The percentage you decide on is added on top of the project costs; interior design fees typically range from 30% to 45%.
Interior Design Fees by the Square Foot
This approach is incredibly straightforward and effective when remodeling a large room, such as a great room, master bedroom, or enormous kitchen. If you were taking on a 15 by 20-foot room, your cost would range from $3000 to $5100 depending on whether you charged $10 or $17 per square foot.
If this is a renovation or remodel, you might choose to utilize this only for design services and add a percentage to cover all furniture that were chosen and acquired. You might also want to include a percentage to fund contractor management.
Interior Design Fees Hourly
Many of us started out using this method, and many of us still do. Rates differ depending on the city, the state, the nation, and the amount of experience. Beginning designers frequently charge $75–125 per hour, while more seasoned ones charge $150–450 per hour. The length of time that different stages of the design process take can be difficult to track and, unless you estimate beforehand, can come as a huge surprise to clients.
Interior Design Fees with Retail Pricing
It can be difficult to find employment in today's world of discounting everything, even at the highest levels. To avoid being shopped, you must be using a product that your client can't find anywhere else. Additionally, the retail price pays for all of your design time and any markup you would have on furniture. This strategy is difficult and is no longer widely used because you must ensure that your client won't be able to find the same item for less online.
Another drawback of this approach is that you can complete a lot of design work before a customer decides to make purchases. If your only form of payment is based on client purchases, you risk becoming bankrupt soon. They may choose to purchase simply a few things after you have designed the full area and complete the rest on their own.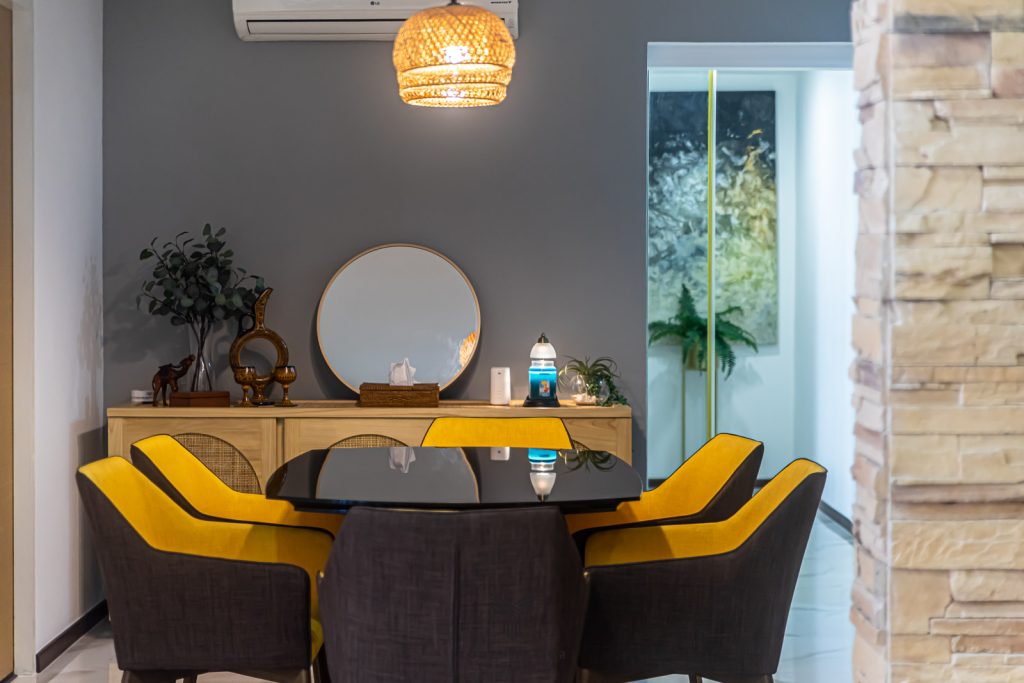 Combination Method
It is uncommon for a designer to be paid just on an hourly basis; instead, most hourly rates are combined with a percentage of sales that can be anywhere between 25 and 35 percent above cost. Another option is for a designer to forgo adding a markup and instead split trade reductions with their client.
Your ability to command a high fee is less influenced by your skill and expertise than it is by your confidence, positioning, and capacity for gaining and retaining trust. I've dealt with both established designers who charge what a new designer would charge and emerging designers who are prepared to enter the market at a more established rate.
What Is The Average Interior Design Fee?
A design fee functions as a service charge for the time and effort the interior designer invested in planning and designing the arrangement of your home. It can be in the form of a pre-set rate, an hourly rate, a flat rate, or a percentage of the project. Having said that, if the company requests a deposit of more than 20% to 30%, requests payment in cash, or requests that you make checks payable to someone other than the interior design firm you are hiring, this may be a clue that they are phony.
The design expenses will also be impacted by the floor area, labor, materials, and other incidentals. For either a HDB or a condominium, general design fees would range from about $1,500 to $6,000.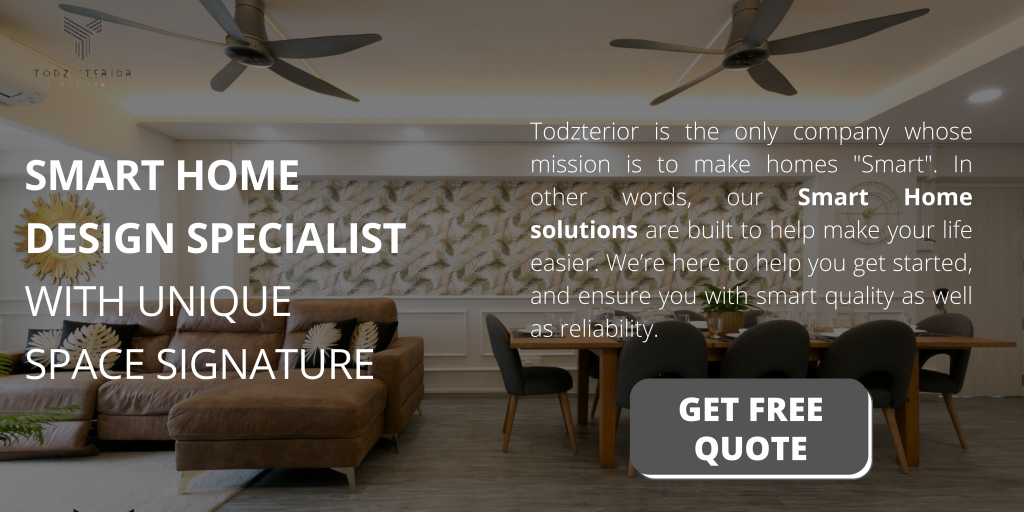 We're here to help you get started Smart Home solutions
Todzterior is the only company whose mission is to make homes "Smart". In other words, our Smart Home solutions are built to help make your life easier. The possibilities for the future of the smart home are endless. You've come to the right place. We're here to help you get started Smart Home solutions, and ensure you with smart quality as well as reliability.