Custom furniture, no matter the style or design, is always something truly one of a kind. It's a statement piece that reflects your personality and defines your home. If you want to make your furniture truly custom, you'll have to get creative. When it comes to custom furniture, there are two main factors to consider: what makes you happy and what you're willing to spend. If you're feeling inspired, this post will provide you with some great tips and inspirations for custom furniture.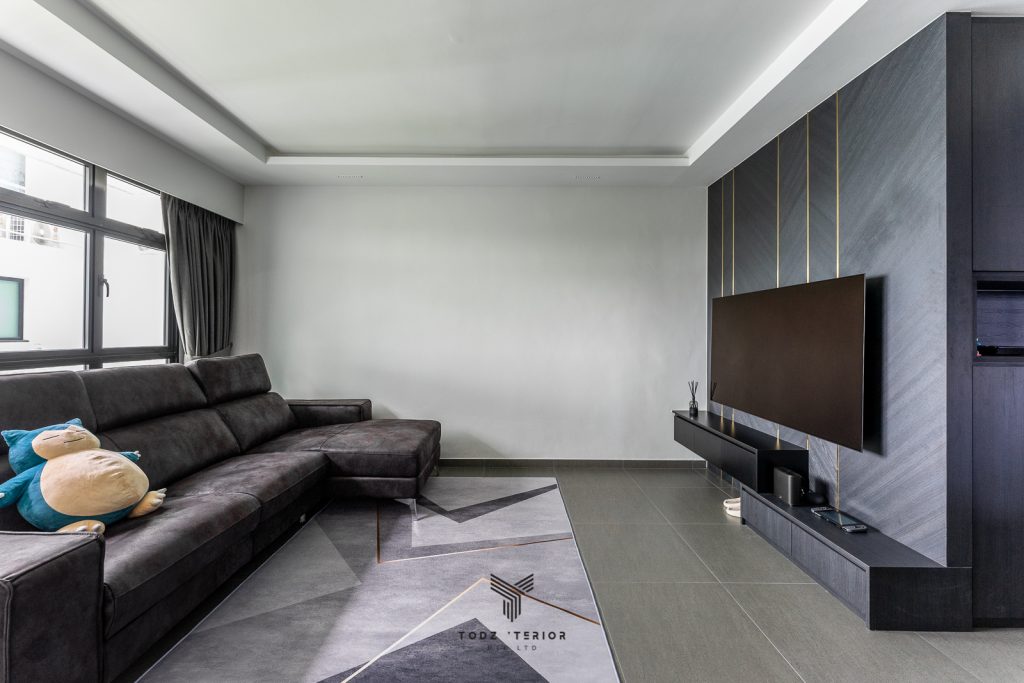 Display Your Favorite Decor on Customized Furniture
A crockery unit is a useful addition to any eating space. Every time you forget something simple, like a spoon, you don't have to go through the hassle of going to the kitchen. It may, however, be easily converted into a variety of furnishings. This apartment successfully uses the carefully chosen home furnishings design to double as a display unit. Dishware is placed below, and daily-used appliances are situated above. The reeded glass shuttered hanging display cabinet brightens the space. We appreciate how the owners have displayed their favorite works of art in the area.
Extend the Kitchen Storage to a Breakfast Counter
We all adore hidden storage. The ideal illustration of it is this bespoke kitchen unit design. This kitchen unit, which is painted turquoise, already includes numerous shutter storage spaces. It goes without saying that the residents of this flat enjoy eating breakfast here. Additionally, because it is right at your fingertips, you can always grab a bowl of your favorite cereal from this station.
Modern Furniture Design Wardrobe with All Your Needs
While there are numerous strategies used in this BTO remodel to make the little space more efficient, we are particularly fond of the wardrobe's unique furniture design. The homeowners' dresser difficulties are over thanks to this wardrobe because interior designer Shim made care to include a well-lit dresser in the closet. The residents find it simple to get ready in the mornings because their clothing are conveniently close at hand. Additionally, he made the pair a nightstand with a huge open display so they could store their potpourri.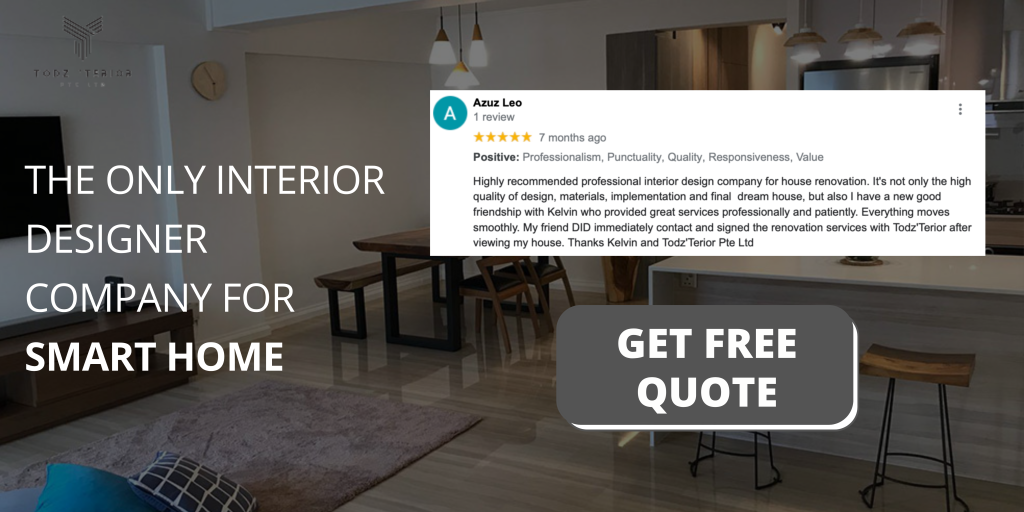 Modern Beauty Style Living Room
Every bookworm has fantasized about being able to visit the beast's personal library since he truly had the most amazing selection. In our home, the style of this TV unit gives us the same feelings. We bet that having this device at home would be a dream come true for any ardent reader. If you don't have enough space for your book collection, the next best thing is to put them on a piece of furniture like this one that was designed just for that purpose. Put on some soothing music, settle into a comfortable position on the couch, and unwind while reading your favorite book.
Loft to Build a Dreamy Kids Room
This children's room serves as a wonderful illustration of how a home's interior design should be prepared to meet the needs of a developing youngster. The little room's only saving grace is this custom-built loft, which provides plenty of storage space and space for the child to play. The loft loaded with plush toys is rapidly replaced with appropriate home décor so the kids can sleep there when they get older. The tepee and study table take the place of the crib.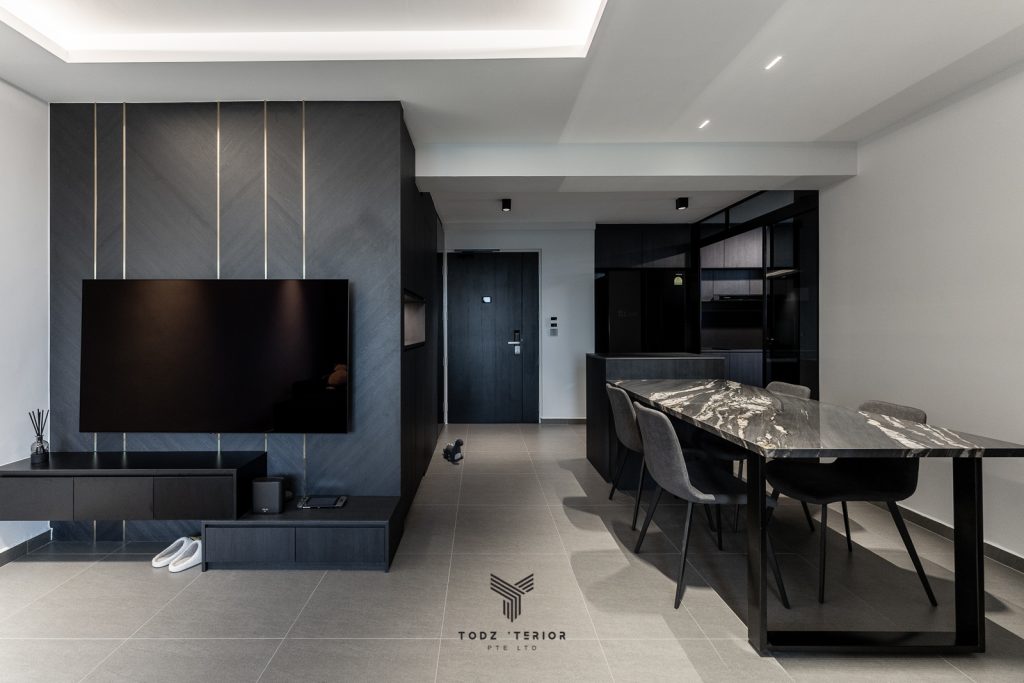 Hide a Bomb Shelter
This HDB floor plan features farmhouse-inspired decor. This suggests a naturally light color palette for interior design, along with convenience and comfort. The complete house plan is available here. This property's entrance gives a great first impression as you enter. The plank-style paneling gives the rooms a rustic-chic look. With the built-in cove lighting, it is especially easy to draw attention to the design. But a bomb shelter is hidden underneath this attractive addition. Once you notice the bronze door knobs, this feature wall is much more than meets the eye.
Customized Furniture Bar and Serving Counter
There are some excellent space-saving tips in this HDB, which includes three rooms. This bar unit, though, is unquestionably our favorite. This piece of household furniture, which divides the kitchen from the dining room table, also includes a service counter. The unit also has display cabinets where you may keep your collection of alcoholic beverages. All homeowners should keep in mind the bar unit's effective use of vertical space in keeping with modern furniture design.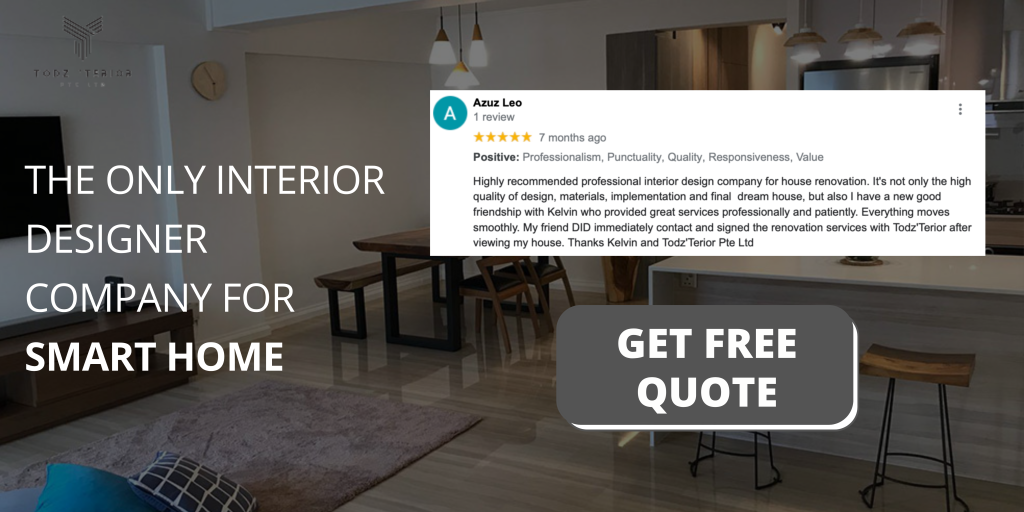 TodzTerior
We're here to help you get started Smart Home solutions
Todzterior in 7 Gambas Cres, #01-03 ARK@Gambas, Singapore 757087 is the only company whose mission is to make homes "Smart". In other words, our Smart Home solutions are built to help make your life easier. The possibilities for the future of the smart home are endless. You've come to the right place. We're here to help you get started Smart Home solutions, and ensure you with smart quality as well as reliability.