Choosing kitchen flooring is a big decision that requires careful consideration. Whether you're remodeling your kitchen or not, eventually you'll be faced with the choice of what to do next regarding your kitchen flooring. It's the design and style of your kitchen that is very important, and most people only have one chance to get it right. There is nothing more frustrating than feeling overwhelmed by all of the shades, textures, and colors of kitchen flooring available when shopping for the right one for your kitchen.
In this article, we are going to give you several ways to help you find the perfect kitchen floor.
The floor tile should complement your kitchen design
As well as being functional, you also want your kitchen floor tiles Singapore to look good. Whether you're considering a new kitchen, or if your kitchen is already in your home, there are a few things you need to know to make sure your kitchen flooring function well. You should consider investing in ceramic tiles if you want to have the best-looking and longest-lasting kitchen floors. Ceramic tile is the ideal choice because it's available in a broad array of colors, textures, and styles to fit any decor and any need.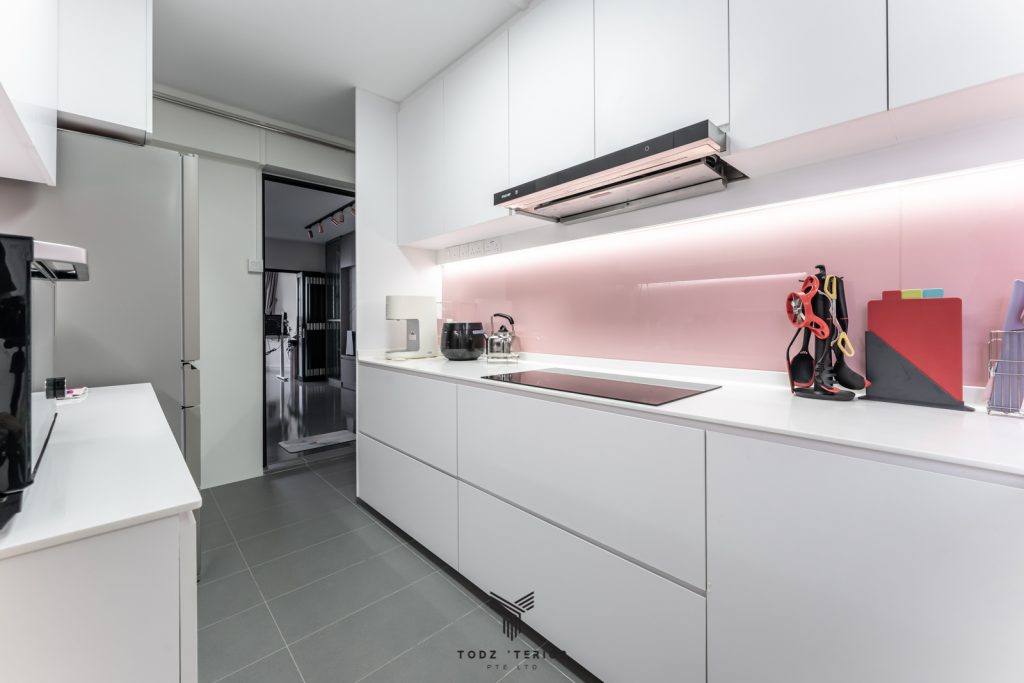 What's your budget?
When it comes to kitchen flooring, choosing the right material can be crucial in terms of both functionality and aesthetics. Kitchen floor tiles are a popular choice among homeowners as they offer durability, ease of maintenance, and a wide range of design options.
The price of kitchen floor tiles can vary depending on the type of material you choose. Vinyl and linoleum tiles are often the most affordable options, with prices ranging from $1 to $5 per square foot. These tiles are easy to install and clean, and come in a variety of colors and patterns to match any kitchen decor.
On the other hand, custom-designed ceramic tiles can be very expensive, with prices ranging from $10 to $50 per square foot or more. These tiles are often used for high-end kitchens and can be custom designed to fit any style or theme. They are also highly durable and resistant to stains and scratches, making them a long-lasting investment.
When choosing kitchen floor tiles, it's important to consider not just the price, but also the durability, maintenance requirements, and overall look and feel of the material. It's also important to take into account factors such as foot traffic, spillage, and humidity levels in the kitchen.
Overall, kitchen floor tiles can be a great investment for any home. Whether you opt for vinyl or linoleum tiles for a budget-friendly option, or custom-designed ceramic tiles for a high-end look, there are plenty of options available to suit any style and budget. Just be sure to do your research and choose a material that meets both your functional and aesthetic needs!
The shapes of your kitchen floor tiles
There are several kitchen floor tiles ideas and shapes that can work in your kitchen, such as:
Squares
Square shapes are the ideal canvases for high-impact colors and textures, and the perfect partner for combining with other shapes. You can lay a square mosaic tile pattern in a unique way to add interest to neutral colors.
Illusions
There is a new trend in tile design called "mosaic design" that is making it possible for us to create beautiful odd-shaped tile designs.
Rectangles
Rectangular-shaped tiles are an easy, affordable way to add interest to any room. They're even more appealing when they're large, so you'll want to use them when you can. These tiles are often smaller than subway tiles, but they're just as important for the layout of a home. Subway tiles are a great way to get an interesting look in your kitchen without making too many changes.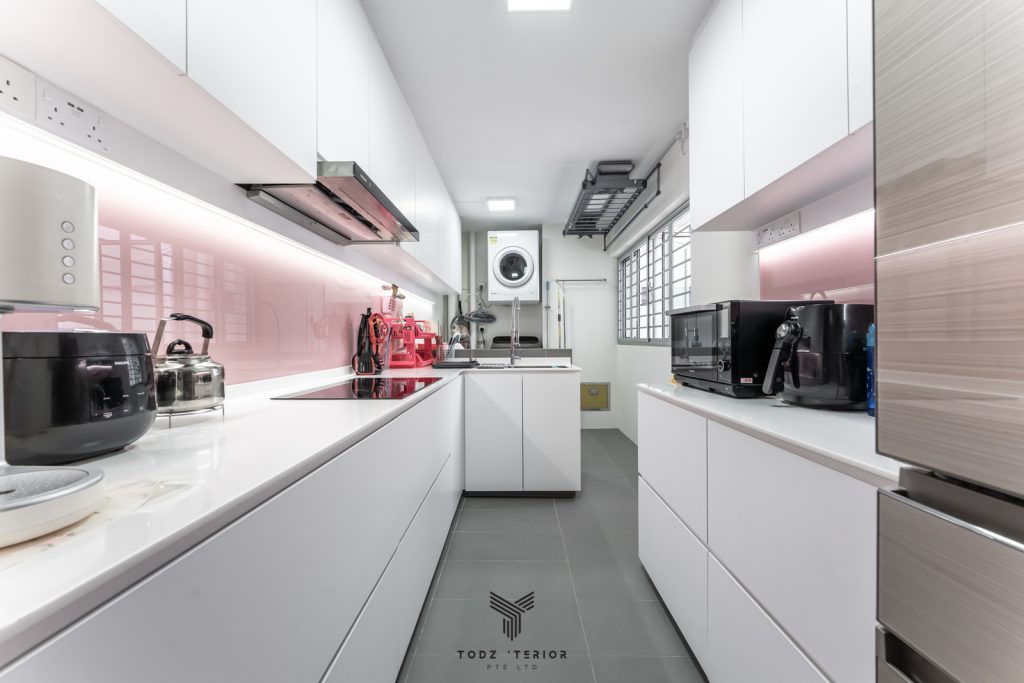 Hexagons
The honeycomb design will give your kitchen floor an interesting texture, and this hexagon pattern is a really nice one for adding a pop of color to the space. Choose a neutral color for the base of the necklace, and then choose a bold contrast for the pendant, or use a texture to give this necklace that extra dimension.
Hexes are both traditional and modern. They are a distinctive choice for historic and contemporary properties. Hexes come in various sizes and can fit into the smallest kitchen area.
Circles
Mosaic circle shapes are more common in mosaics than square or hexagonal shapes and are often a great choice for a backsplash or flooring for a very small space.
The best way to choose the size of a mosaic is to think about the space you're working with. For example, if you have a large area that needs a lot of space, the size of your circle will be much larger than if you only have a small area. If you have a small area, the size of the circle will be smaller. Mosaic circles can be a little tricky because they're not always the same size.
Carefully choose the material of your kitchen floor tiles
When it comes to durability, natural stone is the cream at the top. It's a completely natural-looking stone that you can install in your home with a simple grout.  This stone is so beautiful that it looks good on any floor, whether tiled or not.
However, you should pay attention to the maintenance requirements when choosing a stone for your kitchen flooring. Some stones need to be sealed, otherwise, they'll stay porous and can get stained or even crumble.
Choose a floor tile that can withstand your lifestyle
Although kitchen tile is resilient, it still requires upkeep and the longevity of each material differs. For kitchen flooring, ceramic tiles are durable, long-lasting, and can withstand high temperatures. However, ceramic tiles are also more expensive than other materials.
Quartz and kitchen floor tiles porcelain are the most popular materials used in countertops, as they are sturdy and easy to maintain. Granite and limestone are harder to keep clean than other materials and tend to stain easily, but they are also the most cost-effective option.
Consider the safety of your kitchen floor tiles
Safety is always top of mind for anyone who wants to create a nice kitchen. That's why you need to make sure that the flooring you choose for your home will protect your family from any potential dangers.
Ceramic tile is one of the safest kitchen flooring options because it doesn't require much maintenance like a wooden or stone floor might.  Ceramic tile offers a wide variety of finishes that make it ideal for different types of conditions.
Ceramic tiles are a good alternative, and they won't melt if they get too hot. When that fire erupts into a larger catastrophe, it is good to know that ceramic tile prevents the spread of the fire, won't give off toxic fumes, and doesn't create smoke.

Renovate the look of your kitchen with Todzterior
You're not just picking a color or tile for the backsplash. You must consider how powerful your kitchen needs to be before renovating it. Here's what you get when you visit Todzterior:
What will you get with Todzterior compared to other firms
LivSpace, Weiken, and Todzterior are all interior design companies that offer a range of services to their clients. While they share some similarities, each company has its unique features that set them apart from the rest.
LivSpace is an online interior design platform that offers end-to-end design solutions. They have a team of experienced designers who work with clients to understand their preferences and design aesthetic, and create a personalized design plan. LivSpace offers a variety of design styles and budgets, making it accessible to a wide range of clients. They also provide project management and site supervision services to ensure that the design is executed to perfection.
Weiken, on the other hand, is a Singapore-based interior design firm that offers customized design solutions to its clients. They have a team of experienced designers who work closely with clients to create bespoke designs that reflect their personal style and preferences. Weiken specializes in residential and commercial projects and offers a range of services such as space planning, furniture selection, and project management.
Todzterior is a Singapore & Malaysian-based interior design firm that offers a unique approach to interior design. They combine traditional and contemporary design elements to create beautiful and functional spaces. Todzterior specializes in residential projects and offers a range of services such as space planning, furniture selection, and project management. They also offer 3D visualization services, which allow clients to see a realistic representation of their design before it is executed.
In summary, while all three companies offer interior design services, LivSpace stands out for its online platform and end-to-end design solutions, Weiken for its customized designs, and Todzterior for its unique blend of traditional and contemporary design elements. Ultimately, the choice between these companies will depend on individual preferences, budget, and project requirements.
| Company | Location | Specialty | Services | Unique Features |
| --- | --- | --- | --- | --- |
| LivSpace | Online | End-to-end design solutions | Design planning, project management, site supervision | Offers a variety of design styles and budgets |
| Weiken | Singapore | Customized designs | Space planning, furniture selection, project management | Specializes in residential and commercial projects |
| Todzterior | Singapore & Malaysia | Traditional and contemporary design elements | Space planning, furniture selection, project management, 3D visualization | Combines traditional and contemporary design elements |