Do you need office interior design project? If so, then you will want to find the best office interior design company in Singapore. This post is going to help guide you through all of the steps that it takes to find a qualified office interior design company and make sure that they are the perfect fit for your needs. Get started by reading this blog post!
Because their primary job role is to take advantage of the office space planning your management team has opted to rent or buy and create usable yet beautiful office space planning for employees they rarely encounter or engage with, office interior designer jobs may rapidly become challenging. This is why an office manager, human resources manager, or operations manager is usually tasked with collaborating with an interior designer to answer complicated issues like "what is your corporate culture?" and "what is the most appropriate style for your team?"
Unlike residential interior designers, office interior designers typically face far more difficult challenges, such as designing large square feet of space, complex HVAC units, pleasing a large number of people rather than just the necessities of the home, deciding whether to use a standing desk or a regular desk, and so on. Employee health considerations, such as ergonomic chairs and well-designed and soundproofed conference rooms, are extremely vital so that employees can truly focus on their work!
WHAT CAN AN OFFICE INTERIOR DESIGNER HELP YOU WITH?
In brief, an office interior designer uses mood boards, final draft boards, office furniture selection, and floor plans to help you envision how your office will look. They'll collaborate with you to choose the right decorating style, atmosphere, color scheme, materials, office branding, personalized elements, office lighting, general décor, and, most significantly, the appropriate piece of furniture for your new office.
An office interior designer will walk you through their proposed floor plan layout, how space is allocated, the overall style they want to create, and how to make the most of available natural light. A professional has the knowledge and expertise to assist you in selecting an appropriate theme for your brand, and it is critical to have the feeling that you can trust this person or firm when seeking for one.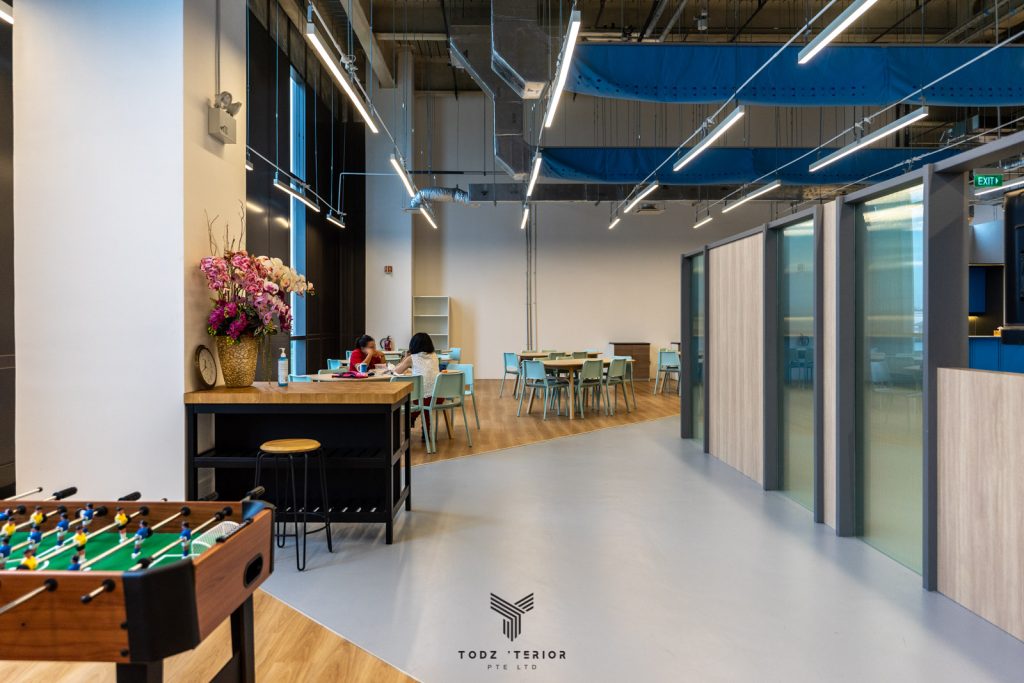 An office interior designer does more than just assist you in selecting colors, materials, and furniture for your business. Their role is to guide you through the entire process of setting up your office and serve as a point of contact, whether there are several contractors involved, irregularly shaped workplaces, or incredibly short schedules. everything. With this in mind, it's critical that your office designer has the technology and resources necessary to correctly scale your space, manage finances, and complete the final purchase, delivery, and setup. It's quite difficult, and you'd be shocked at how savvy staff and management are when it comes to selecting a table when given the option!
7 THINGS YOU NEED TO PAY ATTENTION BEFORE CHOOSING AN OFFICE INTERIOR DESIGN COMPANY IN SINGAPORE
1. QUALIFICATIONS AND EXPERIENCE OF OFFICE INTERIOR DESIGNERS
Investigate whether or not interior designers are obliged to register in your area. Also, use the information from the referral to see if the designer's experience corresponds to the work you need done.
2. REPUTABLE OFFICE INTERIOR DESIGNERS
Speaking with the references provided and visiting reputable review sites will give you an idea of what it's like to deal with interior designers and whether they're a suitable fit for you.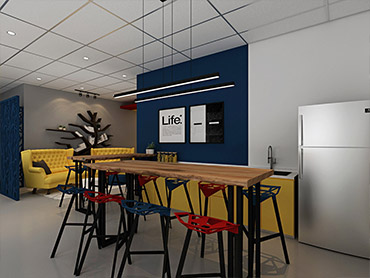 3. QUALITY OF WORK FOR OFFICE INTERIOR DESIGN PROJECT
A easy approach to understand what kind of work interior designers do is to look at their websites and social media accounts (particularly Facebook and Instagram). For a more detailed evaluation, request a portfolio as well as 3D floor layouts and heights.
4. OFFICE INTERIOR DESIGNERS' UNDERSTANDING OF HOW DESIGN ELEMENTS AFFECT THE OFFICE SPACE
An experienced office space designer will be able to clarify and advise on the finest solutions for your staff by understanding how different factors affect their work.
5. INTERIOR DESIGNER'S ACCESS TO RESOURCES
An experienced and trained interior designer with a track record will likely have access to many resources for projects that extend outside their scope, such as regular personnel and subcontractors.
6. INTERIOR DESIGNER'S ABILITY TO DELIVER ON TIME
As a reference, one of the questions you should ask is whether the delivery was on time or late. Even if other indicators are good, patterns of late delivery, especially if it is within their control to prevent it, can predict future problems.
7. YOUR BUDGET
Because a designer can only accomplish as much as your money allows, set aside a sufficient budget for your office tasks. To assure quality, research the average rates for materials and labor before choosing the cheapest offer. The cheapest option isn't always the best option.
Of course, your budget, location, and timeline are all unique, so it's critical to find the right design firm for your project. Without a question, all of these top-notch design firms and architects are looking out for your best interests.
10 QUESTIONS TO ASK YOURSELF WHEN CHOOSING YOUR OFFICE INTERIOR DESIGNER
Making the ultimate decision on which office interior designer to hire may seem intimidating, but it's unlikely if you ask yourself these 10 easy questions beforehand. You will make poor decisions.
Does the commercial office designer place a high value on your budget, taking into account all potential costs?
Does the office designer clarify how furniture, shipment, assembly, and other services are priced?
Are the designers tech-savvy and able to deliver information to you in a clear and timely manner?
How long do you think they'll be able to complete your office job on time?
Do they primarily work with residential clients, and if so, how much expertise do they have with office spaces?
What types of office clients have they previously dealt with, and can they provide references?
Are they self-employed or do they work with a project manager and logistics team?
Do they have any other clientele, and will you be a top priority for them?
Which office desk vendors do they work with, and can they vouch for the quality of other clients' experiences?
Are they legally obligated and accountable for the success of your project?
When it comes to your office, you'll want to make sure the designer you hire is qualified for the task. Before you choose an office interior designer, consider the following seven factors.

For those of you who want to have modern office design in Singapore, please do not hesitate to contact Todzterior! Todzterior can help you to renovate your commercial space based on your interest and your budget. You can do a consultation about the design that you want first if you still can't choose the design that suit your commercial space. Todzterior offers a complete range of services for the planning, design, and renovating your bedroom. Todzterior recommend finishes, furniture, and fixtures that deliver their needs and work within their budget.
Are you ready to renovate your commercial building in Singapore? Do you want to find a professional commercial interior design firm in Singapore? Todzterior can be your company. So what are you waiting for? call Todzterior right away and discuss your new commercial building design!