The bedroom is one of the most important rooms in your house, and it is often the one room that people neglect. While you may spend a lot of time, energy and money on other rooms in your home, your bedroom is the place where you sleep, and it is the only room in which you can escape from the pressures of the outside world. That is why it is so important to give your bedroom the attention it deserves and to ensure that it is a comfortable and welcoming place.
One of the easiest ways to improve your bedroom decor is by sprucing up the paint on the walls. Painting the walls in a different color can give your bedroom a whole new look and feel and make it seem like a completely different room. So, check out these 6 creative Room Paint Ideas for Enviable Bedroom below and see what you can do with them.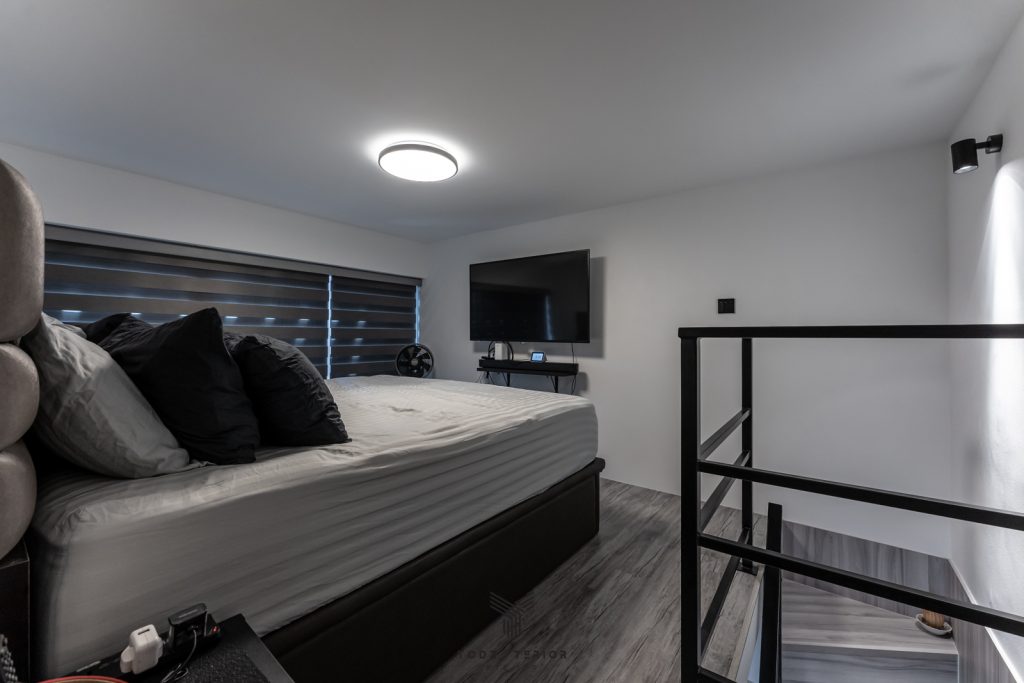 Neutral Room Paint Ideas
This cool-toned grey is incredibly popular in homes right now since it is trendy and oh-so-elegant. It's also a great option if you want to experiment with different room paint ideas but don't want to do anything too radical. Not to add that these color schemes are excellent for all rooms in your house, not just the bedroom. The bedroom shown above is from a condo decorated in shades of grey and other muted colors.
How do you furnish? The benefit of choosing neutral room paint colors is that you can decorate your surroundings anyway you choose. You can choose to have monochromatic hues like in the image above or add bold pops of color to your design.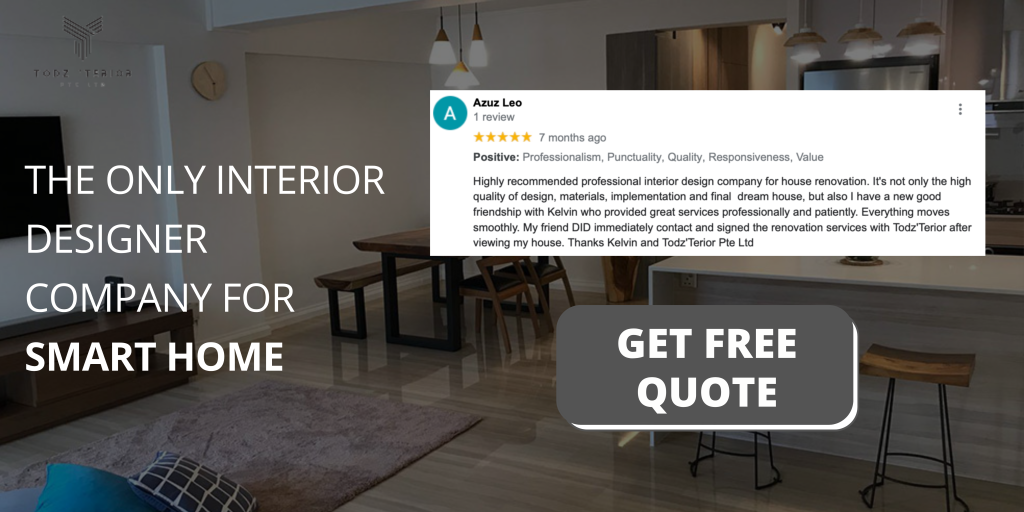 Calming Feel Room Painting Ideas
For individuals who really wish to use their bedroom as the location of their ideal downtime, there is this lovely soft-hued choice. One of the most common color schemes for rooms to promote quiet and tranquility is powder blue.
In fact, according to some experts, it may be because people link this hue for the bedroom with crystal-clear blue skies. Powder blue was specifically chosen to coordinate with the Scandinavian interior design of this HDB's bedroom walls.
How do you furnish? There are many different ways to combine blue room paint ideas. If you want the whole relaxing effect, choose complementary colors for the remaining decor. Regarding decor and furniture, consider soft and light.
Bright Wall Paints for the Bedroom
If you're seeking peaceful room paint ideas with a little energy, this vibrant flash of color is ideal. When used as a feature wall in the bedroom, teal paint can instantly liven up your decor and give the space a burst of fresh appeal while also conjuring images of the sea. For a landed property that we designed, we chose teal as the interior color. We retained the sofa and drapes in complementary colors to the chosen room paint ideas.
How do you furnish? If you prefer beachy colors, combine the teal center wall with white, blue, and brown to give your bedroom a constant vacation feel.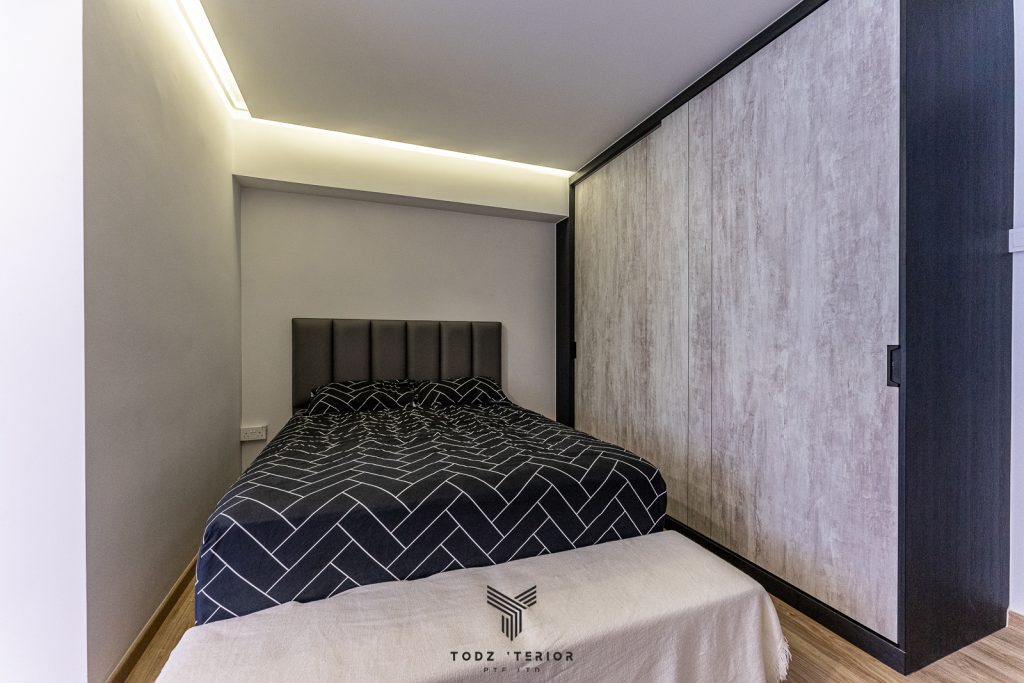 Chic and Contemporary Bedroom Paint Ideas
By using this calming and elegant shade of grey, you may treat your bedroom with style. These ultra-chic bedroom paint ideas are gorgeous and ideal for a modern bedroom. The focal point of your area is kept on the other intriguing features by having an ivory center wall.
How do you furnish? For a sophisticated Victorian appearance, match the paint colors for the rooms with matching wall mouldings. On step it up a notch, add gold-toned light fixtures to either bedside.
Exploring Room Colour Ideas
These light pink room paint ideas would undoubtedly qualify as the most airy color ever. It's ideal for establishing a relaxing ambiance in your bedroom and also evokes feelings of romance and a dreamlike setting.
How do you furnish? A white bed and complementary side tables will highlight the best aspects of these home paint ideas. To retain the attention on the light pink center wall, the wardrobe is also painted in crisp white.
Bold Room Paint Ideas
Dark green wall paints for the bedroom will stick out because they are eerie and intriguing. You'll undoubtedly feel at ease, at peace, and settled thanks to the earthy color. The color's association with nature, according to experts, makes it calming. Therefore, if you're willing to try something new, these potent room paint color ideas won't let you down.
How do you furnish? The secret is to keep your room's wall color the main attraction. Make careful to choose furnishings and décor that aren't visually overwhelming.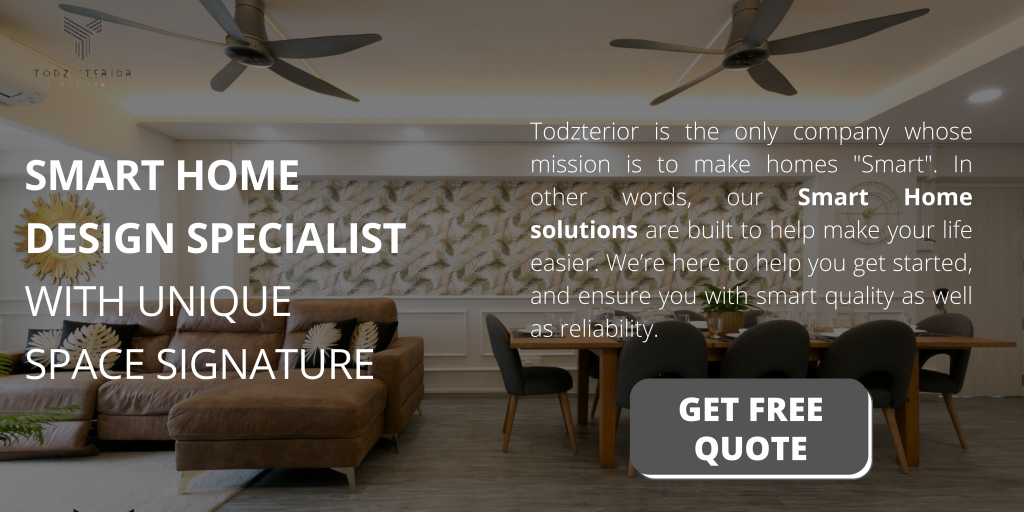 TodzTerior
We're here to help you get started Smart Home solutions
Todzterior in 7 Gambas Cres, #01-03 ARK@Gambas, Singapore 757087 is the only company whose mission is to make homes "Smart". In other words, our Smart Home solutions are built to help make your life easier. The possibilities for the future of the smart home are endless. You've come to the right place. We're here to help you get started Smart Home solutions, and ensure you with smart quality as well as reliability.