Renovating a landed house in Singapore can be a transformative experience. Whether you've just acquired a landed property or are looking to refresh your current space, the benefits of renovation are numerous. In this article, we will delve into the world of landed house renovations in Singapore, explore common challenges faced by homeowners, and provide invaluable tips to make your renovation journey a success.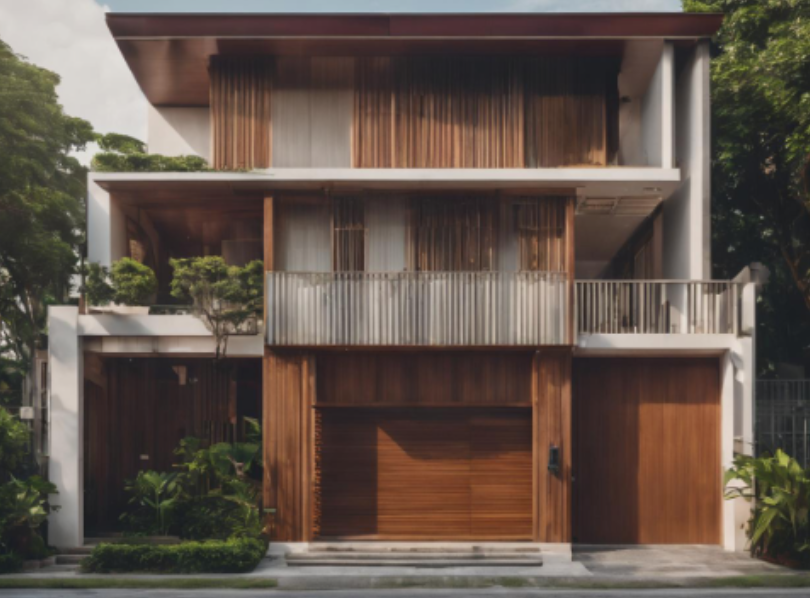 Why Renovate a Landed House in Singapore?
Landed houses in Singapore are coveted for their spaciousness and unique charm. However, to fully harness the potential of these homes, renovations are often necessary. Renovation allows you to modernize your space, improve functionality, and add your personal touch. Whether it's creating an open-plan living area, expanding the kitchen, or redesigning the garden, renovation can transform your property into the dream home you've always envisioned.
How can I renovate my home without having to spend all my time and energy on it?
Hiring an Legitimate interior design firm will free up your time so you can focus on other things, and they will have the expertise to ensure that your renovation is done correctly.
What are the Benefits of Renovating a Landed House?
The benefits of renovating your landed house in Singapore are far-reaching. Renovation can enhance the aesthetics and functionality of your home, increase its market value, and improve energy efficiency. Furthermore, it provides an opportunity to address any structural or safety issues that may have developed over the years. In essence, a well-executed renovation can breathe new life into your property.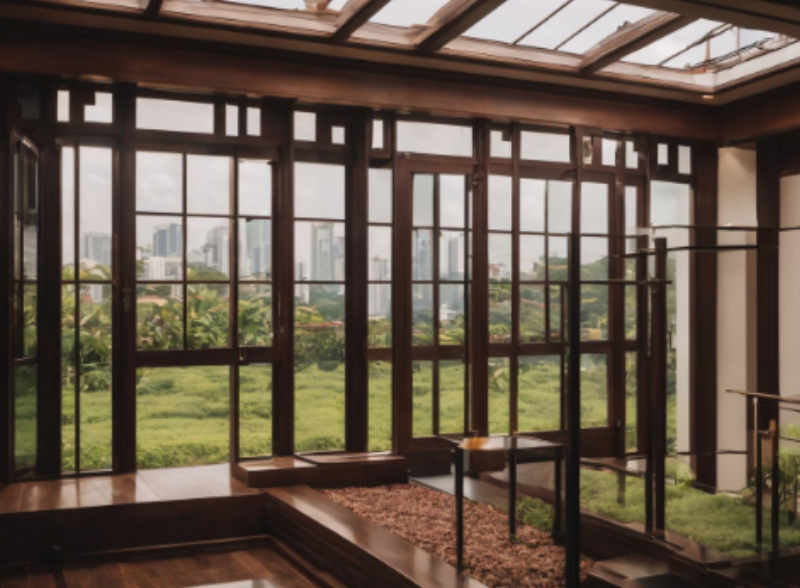 What are the Common Renovation Problems Faced by Customers?
Common Problems Faced by Homeowners When Renovating a Landed House in Singapore
Renovating a landed house can be a complex and daunting task, and homeowners often encounter several common challenges:
Lack of Time and Resources: Homeowners have busy lives, making it difficult to manage a renovation project themselves. Coordinating multiple aspects of a renovation, such as design, contractors, and materials, can be overwhelming.

Difficulty in Coordinating with Different Contractors: Coordinating different contractors can be a logistical nightmare. Ensuring that various professionals work together seamlessly requires time and expertise.

High Cost of Renovation: Renovating a landed house can be a significant financial commitment. Managing the budget effectively and avoiding unexpected costs is crucial.

Uncertainty About the Renovation Process: The renovation process can seem complex and unfamiliar. Knowing where to start, what to prioritize, and how to navigate permits and regulations can be confusing.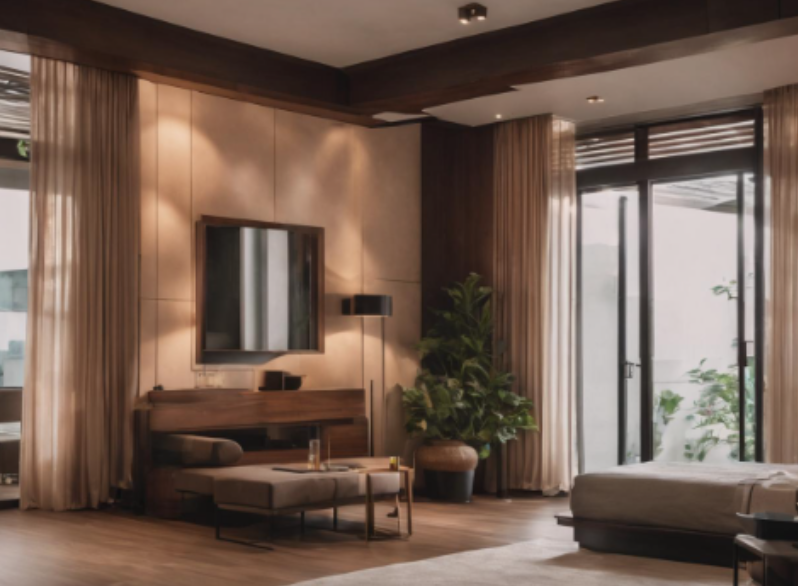 How Can an Interior Design Firm Empathize with the Customer's Problems?
At Todzterior, we empathize with the challenges homeowners face during landed house renovations in Singapore. Our experienced and qualified interior designers are here to alleviate these burdens and provide a stress-free and enjoyable renovation experience.
Comprehensive Range of Services
Our team offers a comprehensive range of services, from design and planning to project management and execution. We take care of every detail, leaving you to focus on your work, family, and other aspects of your life.
Personalized Renovation Plans
We collaborate with you to create a personalized renovation plan that aligns with your vision, needs, and budget. By engaging with our services, you gain a partner who ensures your project's success.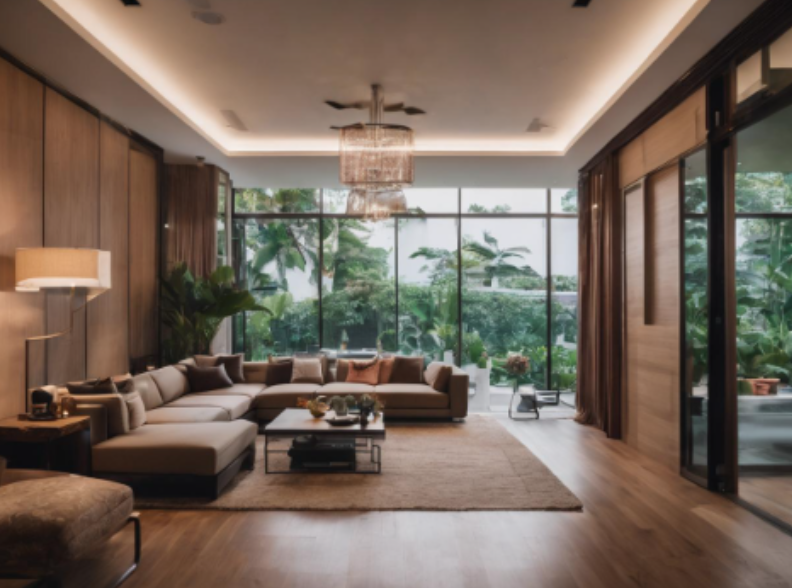 Why Hire an Interior Design Firm?
Hiring an interior design firm is the key to overcoming the common challenges of landed house renovation. Here's how we can make your renovation journey more manageable:
Time and Resource Savings: Our expertise and commitment to your project mean you can relax while we handle the complexities of renovation. This frees up your time and resources for other pursuits.
Efficient Coordination: We will coordinate with all contractors on your behalf, ensuring that everyone works in harmony. This simplifies the process and reduces the risk of misunderstandings or delays.
Budget Control: We manage your budget efficiently, ensuring that your renovation project is completed within your financial constraints. No more unexpected financial stress.
Regular Updates and Support: We provide you with regular updates on the progress of your renovation. If you have concerns or questions, we're always here to address them promptly.
Landed House Renovation Tips
General Renovation Tips:
Start with a clear vision and budget.

Prioritize structural and safety issues.

Focus on energy-efficient solutions.

Choose timeless designs that will stand the test of time.
Specific Areas Renovation Tips:
Kitchen: Invest in high-quality appliances and storage solutions.

Bathroom: Opt for durable fixtures and good ventilation.

Living Room: Emphasize comfort and flexibility in your layout.
Money-Saving Tips:
Get multiple quotes from contractors.

Reuse and repurpose existing materials where possible.

Consider a phased renovation approach if budget constraints exist.
Choosing the Right Contractors:
Research and vet contractors thoroughly.

Check for licenses, insurance, and previous work.

Ask for referrals and read reviews.

How Todzterior Interior Design Can Help
How can Todzterior Interior Design help you transform your home today?
In conclusion, renovating your landed house in Singapore is a rewarding journey, but it's not without its challenges. By recognizing these challenges and seeking the expertise of an interior design firm like Todzterior, you can ensure a smoother, more enjoyable renovation experience.
Summary of Key Renovation Tips:
Renovation enhances the aesthetics and functionality of your landed house.

Common homeowner challenges include time constraints, budget concerns, and uncertainty.

Hiring an interior design firm can save you time, money, and hassle.

General and specific renovation tips help guide your project to success.
Contact us today for a free consultation and discover how we can turn your landed house renovation dreams into reality. Your ideal home is just a renovation away.