Renovating your house without a permit is a risky business. As your home changes hands, the new owner may claim that he is renovating, too. This can be done without a permit, but it is not very common in Singapore. The law requires that you obtain a building permit if you want to renovate, change or add any part of your building.
A building permit is unquestionably necessary when a home remodeling involves structural and electrical work. Before the rehabilitation may begin when the property is located within the boundaries of a subdivision, a developer's or homeowners association's construction permit is typically needed.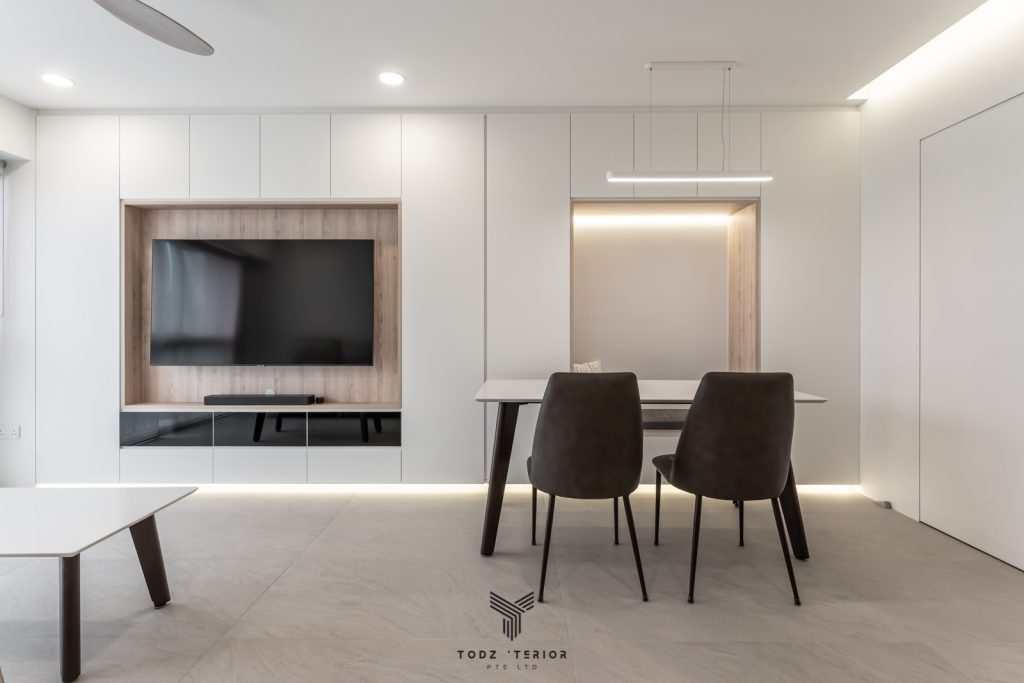 What is a Renovation Permit?
Certain tasks call for written authorization from HDB, which is provided in the form of HDB renovation permits. Before beginning any renovation work, you must have these permits. If you don't obtain a permit before beginning the renovations, HDB will consider them to be unauthorized works and require you to restore your apartment to its previous condition. There are additional rules that you must follow in some precincts that have distinctive designs or specific characteristics.
Even if the work doesn't need a permission, HDB may nonetheless ask you to remove it and return your apartment to the way it was before if you don't follow the rules controlling it.
When Is Renovation Permit Required?
Hacking of Walls
You cannot simply knock down any wall to create an open-plan area. You must read your apartment's floor plan to identify the walls that are load-bearing or structurally sound because they cannot be penetrated. Any non-structural walls may be removed, but only after your area has been assessed and approved. Additionally, walls must be torn down in a descending motion, beginning at the ceiling. When installing the new finish, its thickness must be greater than 2.5 cm for statement walls.
No loud repairs can be made to the apartment on weekdays after 5:00 p.m. You are advised not to drill or hammer between 10:30 p.m. and 7 a.m. for easy DIY drilling.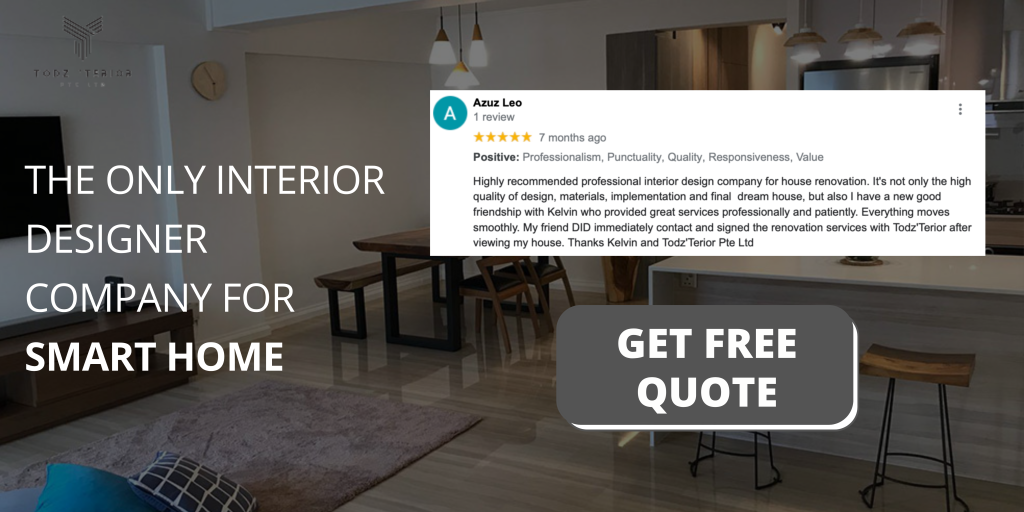 Windows Replacement
Once your permission is approved, you must follow HDB regulations if you choose to replace your windows. There are size restrictions as well as a need that your new windows resemble the existing HDB ones. Only 50 to 70 cm wide casement windows and 50 to 120 cm sliding windows are permitted. Grille designs for service yards and balconies must receive HDB approval. Additionally, they must adhere to the flat's specified designs, which are detailed in the fact sheet you receive when you pick up your keys.
Flooring
A permit is necessary for any work that entails elevating or tearing out the current floor. For instance, removing the old flooring would be necessary if you planned to replace all of the tiles in your kitchen. There are regulations to be aware of in addition to the requirement to obtain a permission. One of them states that the new floor finish cannot be any thicker than 5 cm. If you raise it, there must be at least one meter between the ground and the window.
Doors Relocation
You cannot have doors through reinforced concrete walls, so bear that in mind if you're thinking of transferring a door to another area of your home. You also can't knock down any load-bearing walls or columns because this entails a lot of hacking.
Electrical Works
A BCA-trained installer must be used to install all air conditioners. A form from SP Services and an installation report must also be submitted to HDB. The type of air conditioning you install will also depend on how much power your main switch can handle. It is advised that you use HDB's e-Service to assess the electrical loading of your block.
Gas Works
Any and all gas work on your home must be done by an Energy Market Authority (EMA) licensed gas service technician.
Bathroom Works
For the first three years after receiving a BTO, you are not permitted to alter the bathroom's walls, floors, or plumbing. This is because the waterproofing membrane that HDB put needs time to stabilize in order to prevent water leaks. You can apply for a renovation permit to alter your tiling after three years have passed. Keep in mind that the combined thickness of wall and floor finishes should not be greater than 2.5 cm and 5 cm, respectively.
With that in mind, installing any substantial bathroom fixtures, such as a shower screen, long bath, shower tray, or spa pool, is subject to additional requirements. We urge you to speak with a Public Utilities Board (PUB) licensed plumber who can provide you detailed advice on what you may and cannot do.
Sanitary
While you don't need a permit if you're thinking about mending or replacing your wash basin, you must if you're planning to move it. The same rules apply if you want to move the kitchen sink.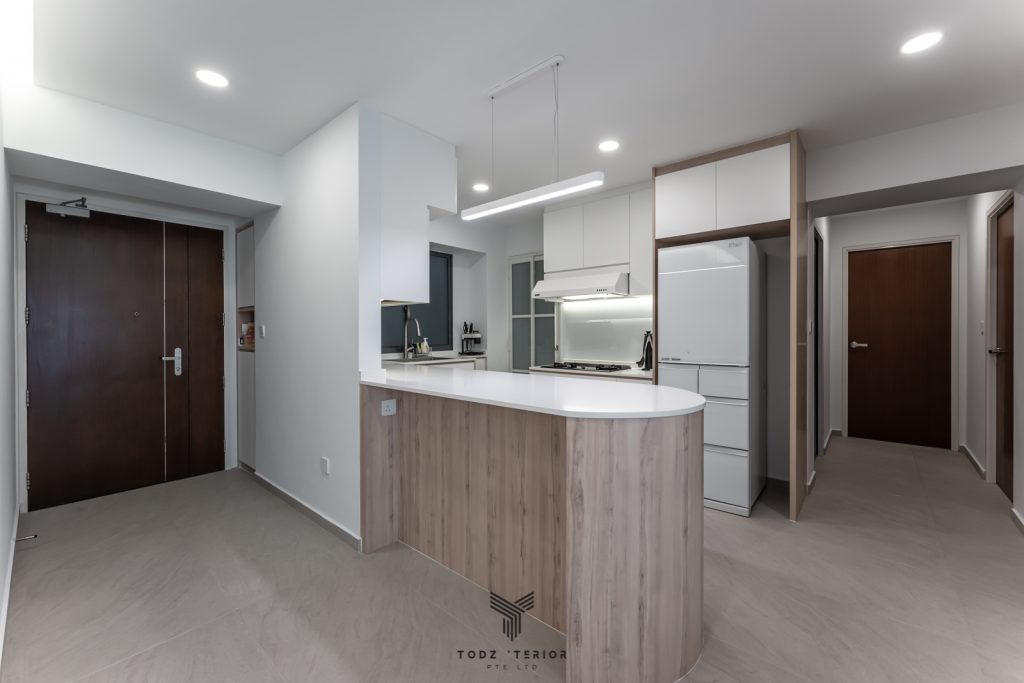 How to Apply for a Renovation Permit?
The "Application for Renovation Permit via Electronic Transaction" system (APEX) on HDB InfoWEB is used to submit applications for renovation permits. In order to submit the HDB renovation permit form on your behalf, you would need your registered renovation contractor. Fortunately, even though the form is fairly thorough, you only need to complete PARTS III and IV. You don't want to have to go through the effort of reapplying for another permit, so make sure you don't leave out any information.
Approval Time Required for Renovation Permit
An HDB renovation permit can typically take up to three weeks to be issued, though it may take less time if the restoration work does not involve wall hacking or rearranging sinks or toilets. But it's advisable to apply for a HDB renovation permit ahead of time rather than waiting until the last minute!
The HDB will set a timeframe for the work's completion once you've received the remodeling permit. You have three months from the date of the HDB renovation permission to complete the necessary works for newly constructed BTO units. If your apartment is an older resale, you have one month from the date the HDB issued a renovation permit to complete the work.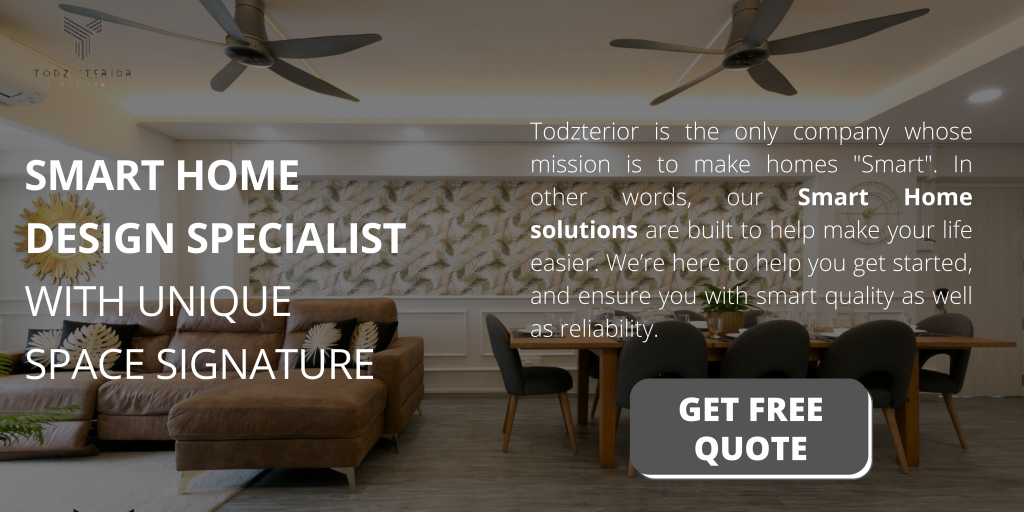 We're here to help you get started Smart Home solutions
Todzterior is the only company whose mission is to make homes "Smart". In other words, our Smart Home solutions are built to help make your life easier. The possibilities for the future of the smart home are endless. You've come to the right place. We're here to help you get started Smart Home solutions, and ensure you with smart quality as well as reliability.