In case you didn't already know, a bedroom ceiling design is a very popular concept in interior design. Bedroom ceilings are often painted white to add a feeling of brightness and airiness to the room. Some people will also paint their bedroom ceilings sky blue. Another popular bedroom ceiling design is to use a mix of both white and blue.
If you are looking for the best bedroom ceiling designs, then you must be worried about designing your bedroom so that you can relax and get a good night's sleep. It's true that a good bedroom design plays an important role in providing a good night's sleep. A proper bedroom ceiling design has to be very attractive and appealing. However, a lot of homeowners tend to get overwhelmed by trying to come up with their own bedroom ceiling design ideas. They end up settling for one of the following ideas.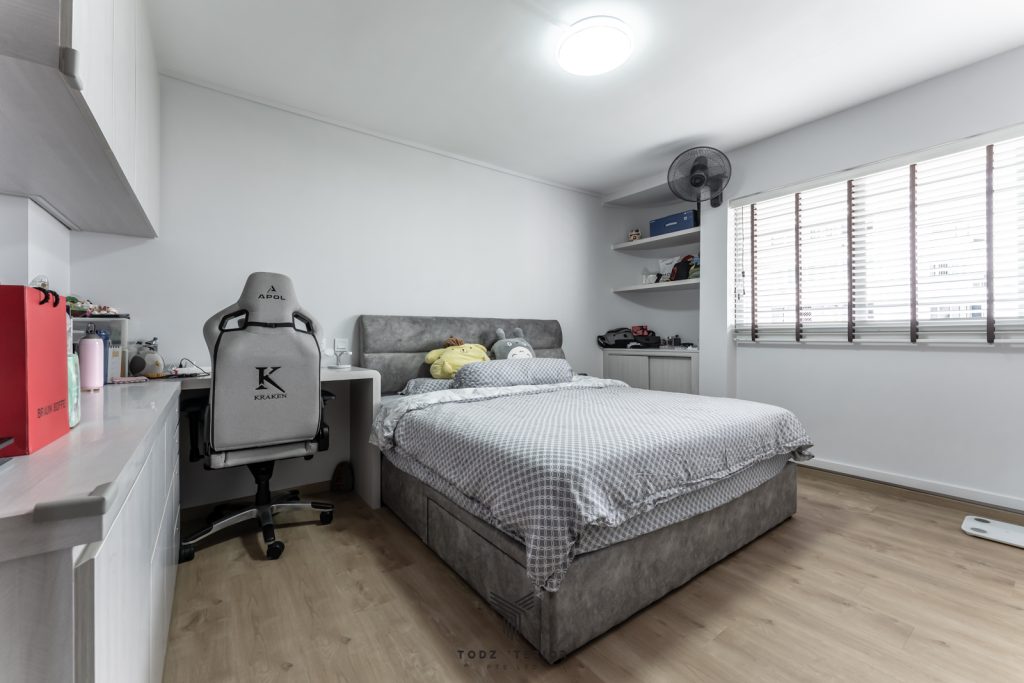 Floating Ceiling Design For Bedroom
Design your false ceiling design for bedroom to appear to float in mid-air for an extravagant and sophisticated aesthetic. Hidden mounting and smart backlighting can be used to generate this look. The light is positioned around the circumference of the false ceiling design for bedroom in such a way that it hides the mounts and gives the ceiling a gentle glow, giving it the appearance of floating. You may select from a range of styles for floating false ceiling in bedroom to match the rest of the space. If you have a plainly decorated bedroom, a single floating tier will look great. Those with an ornately furnished master bedroom may wish to explore a multi-platform floating ceiling to complement the space.
Simple Ceiling Design For Bedroom
If you live by the maxim "keep it simple," make the bedroom's false ceiling match your style. A basic tray with a strip of concealed illumination would do the trick perfectly. The soft illumination provided by a false ceiling design like this draws attention to the bed while also emphasizing any unique characteristics in your room. A basic artificial ceiling is not only simple to design, but it's also simple to find and install, offering you the most bang for your buck.
Gypsum Ceiling Design For Bedroom
Another material that is commonly used for artificial ceilings is gypsum. There are many different types of gypsum panels on the market, from the most basic to the most intricate false bedroom ceiling design. Because they are prefabricated and put on-site, they provide a seamless and flawless finish that is difficult to achieve with Plaster of Paris. Gypsum is an evergreen choice for a false ceiling in bedroom because of its simplicity of installation and maintenance, as well as its great durability and inexpensive cost. Finish your gypsum ceiling in the texture and color you choose to add that magical touch to your bedroom.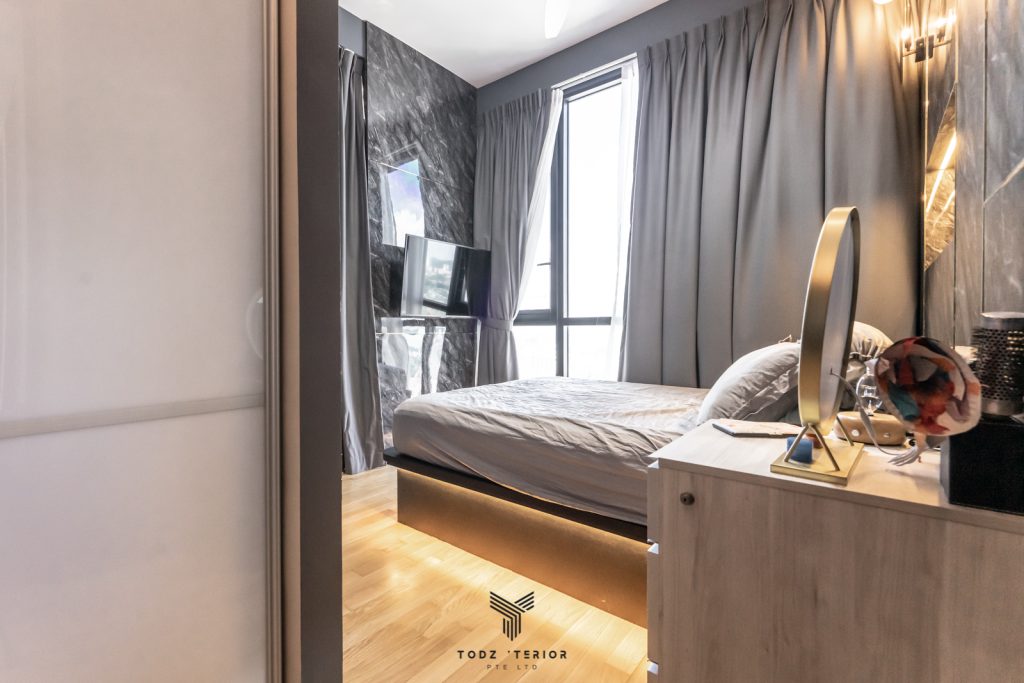 Color palette ceiling
Following the design selection, the million-dollar question of which hue is best for false ceilings must be addressed. No worries, we've got you covered with these bedroom false ceiling color options.
Plain white is the most common color for faux bedroom ceiling designs. White is the most adaptable option for the ceiling since it goes with almost any hue. If the bedroom walls are light, the false ceiling might be painted in a darker tone of the same hue.
Simple, fail-safe design ideas for a bedroom include pastel tones of grey, pink, green, or blue for the false ceiling. The wood-toned style of the designer ceiling for the bedroom is very popular for a rustic touch. This is the greatest option if your bedroom's decor tends toward wood.
Modern Ceiling Design For Bedroom
To go big with the latest bedroom false ceiling ideas, choose a cut out in the false ceiling. Electrical equipment, such as lights and fans, can be fitted in the cut-out space. Select a cutout design that compliments your bedroom's overall appearance and taste. Use fascinating patterns like squares, diamonds, circular shapes, hexagons, and stars to give your bedroom false ceiling and area a modern vibe. The design may be repeated throughout the ceiling or a single large cut out might be utilized for a dramatic effect. 

Todzterior specializes in bedroom ceiling design in Singapore that allows people to make the most of every inch of their ultra modern false ceiling design for bedroom without having them look like a complete mess. With many years of experience in interiors, we help you maximize your false ceiling in bedroom Singapore while keeping everything organized so you can find what you need quickly and easily whenever you need it.
.