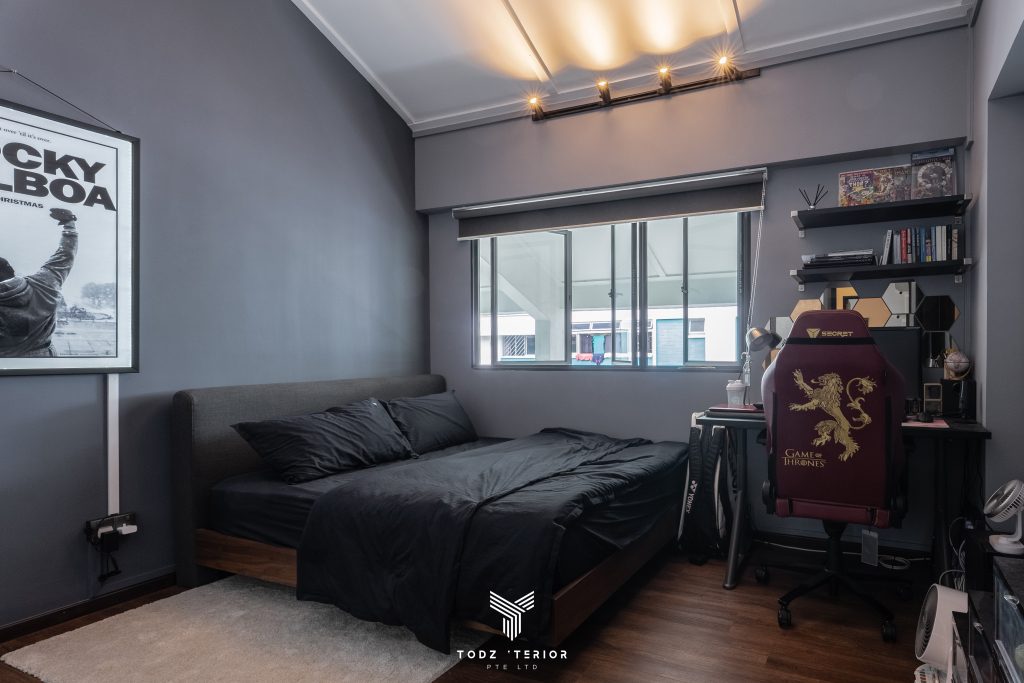 Elegance is similar to something fancy art deco. Why not? Elegance means you value the quality. It is the same as you value your bedroom, as one of the main areas in the home. When you put in mind that your bedroom feels elegant, it is not wrong that you have good taste! Especially if you live in Singapore, there are plenty of bedroom interior designs Singapore that can give you a modern bedroom with elegance. Want to know more?
Considerations For a Perfect Bedroom Interior Design: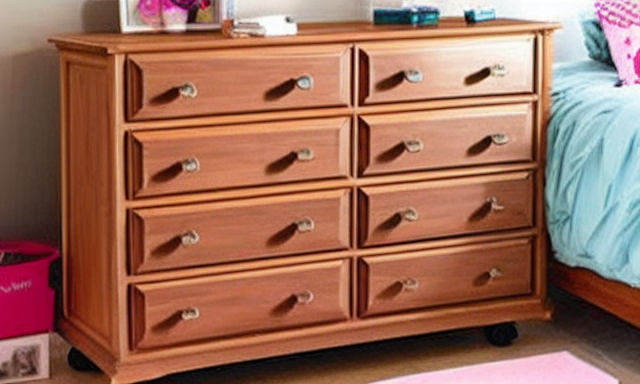 Looking for amazing bedroom design ideas for your HDB bedroom design? Look no further than Todz Interiors! Don't waste your time scrolling through countless DIY tips and tricks online. Our team of professionals will provide you with a bedroom design that will exceed your expectations at an affordable price without sacrificing quality.
When it comes to bedroom design, there are several important factors to consider. One of the most effective strategies for enhancing your bedroom's attractiveness is selecting multifunctional furniture, especially in Singapore where space is at a premium. Choosing furniture ideas that serves multiple purposes will not only save space but also improve the overall aesthetic of your bedroom.
The color of your bedroom walls and lighting also plays a crucial role in setting the tone and mood of your space. Opt for bright colors and ample lighting to make your bedroom appear more spacious and prominent. Soft drapes, carpets, and blankets can also go a long way in creating a cozy atmosphere that promotes relaxation and sleep.
Finally, your bedroom design should be a reflection of your personal preferences and style. Whether you prefer a minimalist or maximalist aesthetic, a bedroom design can be tailored to suit your needs. If you're unsure of where to start, the professionals at Todz Interiors are here to help.
Transform your bedroom into a personal sanctuary with Todz Interiors. Our expertise in HDB bedroom design and Terrace house renovation in Singapore will ensure that you get the bedroom of your dreams.
How to Get Bedroom Renovation in Singapore?
In order to do a home renovation, you need to think about the elements plus the area that you want to be re-done. You probably have searched thousand times about dreamy bedrooms, cozy or elegant bedroom design ideas on the internet. But, have you found one that is interesting, or are you still looking for the budget to set it all up?
If you have already found one, for example for your 3 bedroom interior design or 5 room interior design, then it is a good thing. But, how about the budget? Do you still manage to organize your own savings in order to make a bedroom of your dream?
Say no worry, please! In Singapore, there is an interior design firm called Todz'Terior that can help you through the process of renovating your master bedrooms or regular ones easily! Todz'Terior can provide you with space planning that suits your needs, including setting up the budget! to perfect your elegant bedroom decor taste
White and Wood, Make You Feel Good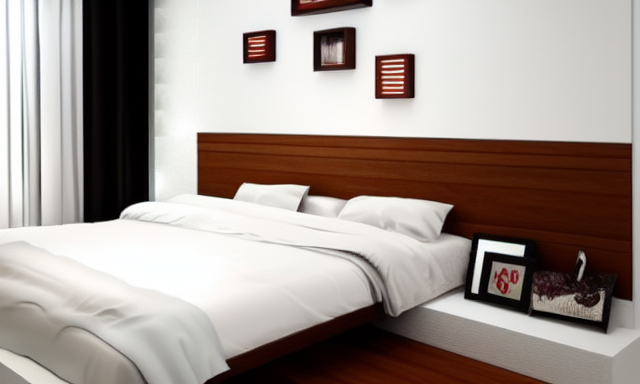 The fact is, white and wood can never be wrong. You can always combine these colour schemes with almost everything. White interior design bedroom give you a sense of purity and serenity. Combined with wood, it will be a perfect combination. Plus, you do not have to think much of mixing and matching the furniture with white and wood. You might also want to put display art as well!
By applying this combination of color and material, the other part of the room will also get affected positively because this will not subdue the other colors.  If you hire Todz'Terior to design your bedroom, we assure you get the best white and wood interior decor to highlight your minimalist bedrooms type!
Light Up Your Bedroom
If you are looking for ways to spruce up your 5-room HDB bedroom design, lighting can be a great starting point. While it may seem like a small detail, the right lighting can make a big difference in the overall appearance and atmosphere of the space.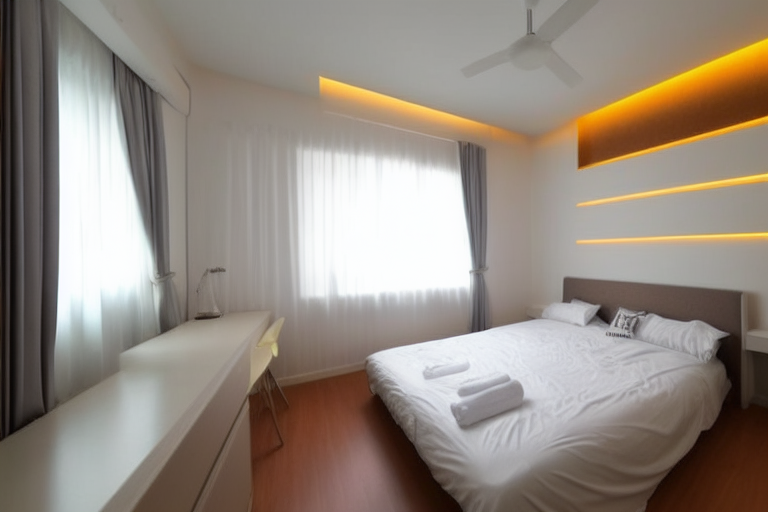 Bedroom design can be elevated with the use of different forms of lighting. For example, tall or wide windows can let in plenty of natural light, which is not only budget-friendly but can also make the room feel more spacious and open. Adding recessed lighting is another great way to create a soft, ambient atmosphere while expanding the perceived size of the room. This is especially effective for 5-room HDB bedroom designs, where space may be limited.
In addition to these lighting techniques, consider incorporating accent lighting to highlight specific features of the room, such as artwork or decorative items. This can add an extra layer of depth and interest to the space. Choosing the right type of lighting fixture can also make a big difference. For example, a sleek and modern overhead lighting fixture can create a more contemporary look, while a chandelier or pendant light can add a touch of elegance and sophistication.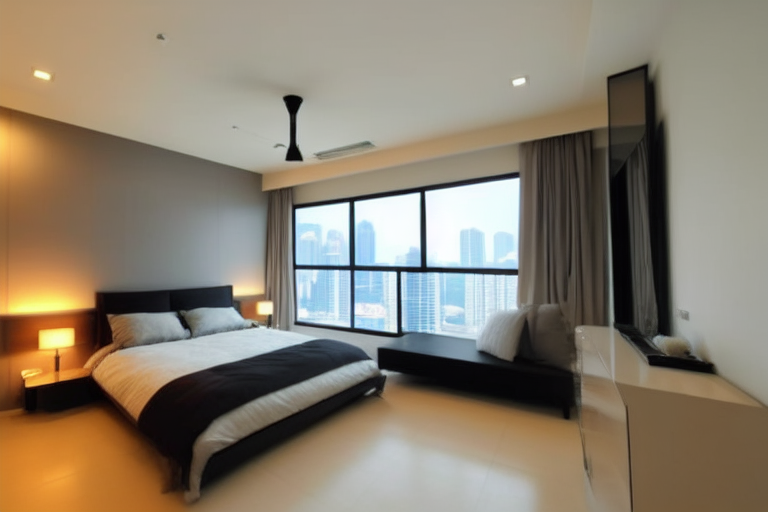 Overall, there are many ways to incorporate lighting into your 5-room HDB bedroom design to create a stylish and comfortable space. By experimenting with different forms of lighting and fixtures, you can transform your bedroom ideas into a beautiful and functional retreat.
Glass Is Classy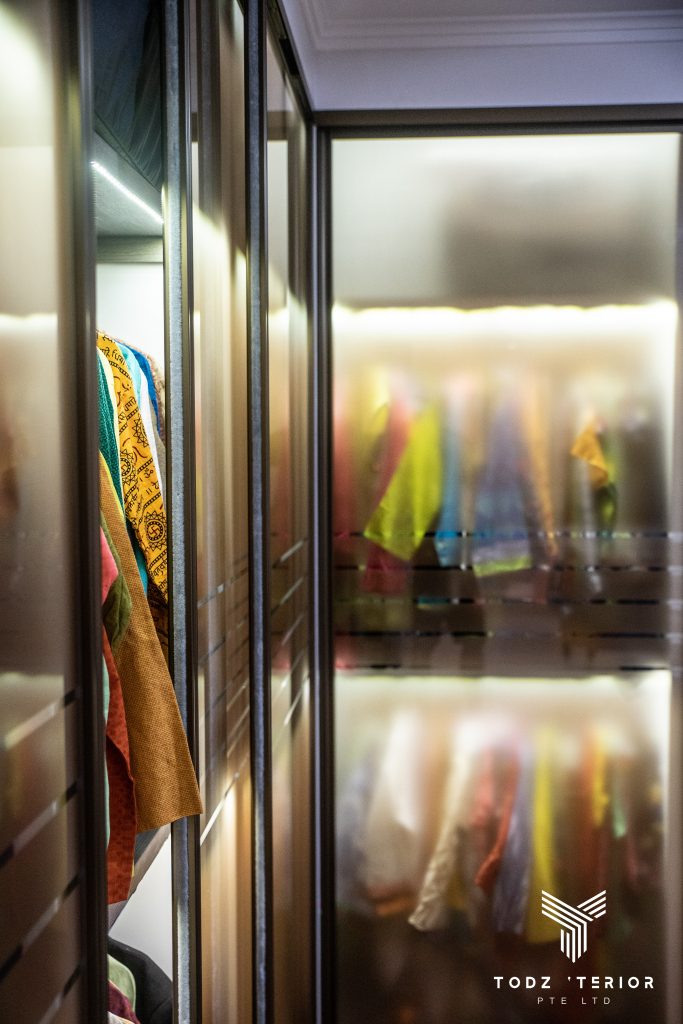 Using a glass partition to separate your bed area from your wardrobe is classy and elegant. This gives the illusion of a bigger space in your bedroom. You can install a walk-in wardrobe with an open concept. Just make sure that you arrange your clothes as tidy as possible.
Boho and Scandinavian, Why Not?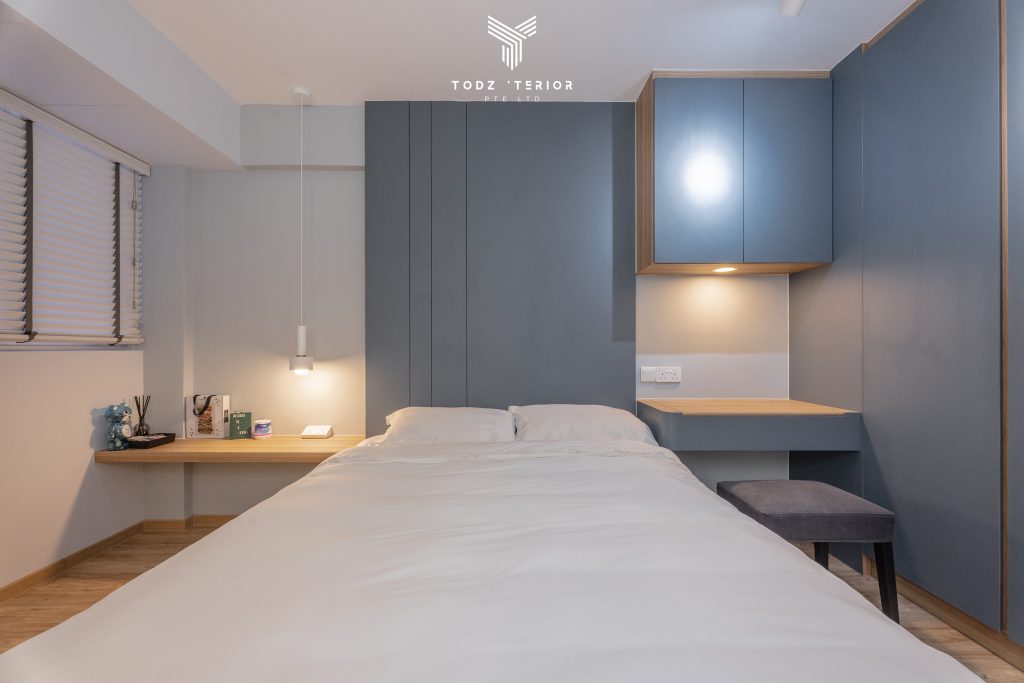 Mixing the style of boho and Scandinavian is a good choice, especially for you who love to explore some fun in decorating your bedroom. In this case, you need to use warm and neutral colors. Try to focus on elegant materials and premium finishes. For example, adding a luxurious bed in the middle of the room, or installing a large walk-in wardrobe.
In fact, you can get all that luxurious stuff with a minimum budget if you hire Todz'Terior! Put contemporary chandeliers, rug, and rethink your nightstand to a warmer lighting too if you like to add to the elegant feel.
Tones and Colors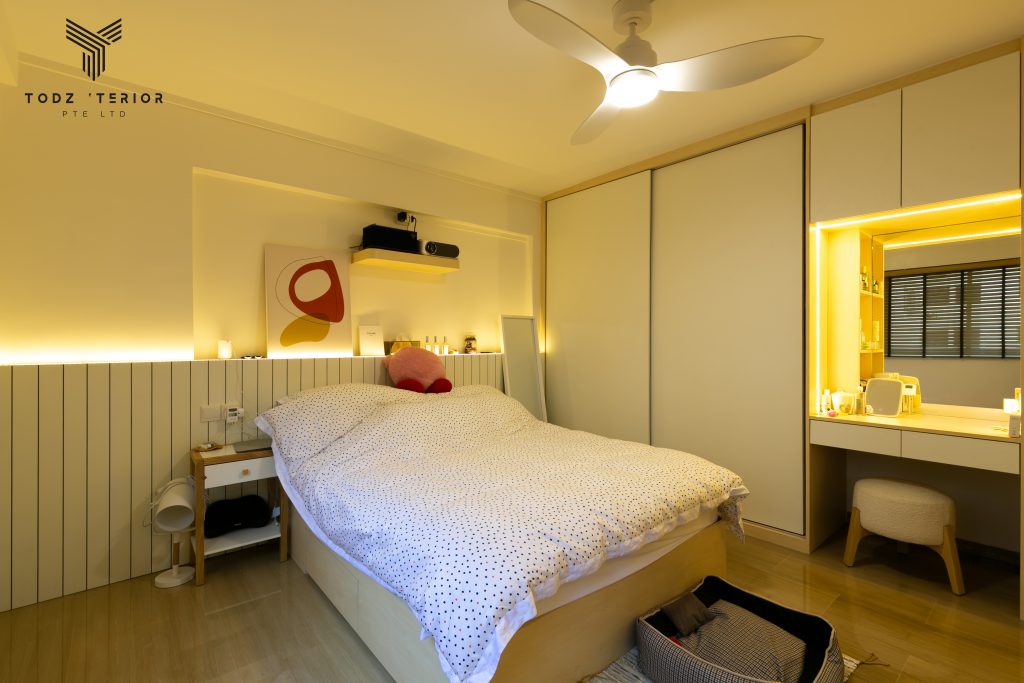 There are several options to put in some warm tones such as citrus, sea shades, or pastels. Those color schemes for your bedroom  will help to create an illusion of a bigger space. If you wish to go for other colors such as gray and lavender, it will be beautiful as well. Besides, soft color palettes will make you feel more relaxed and calm, plus with the aromatic candles or hanging light fixtures.
Bedroom Mirrors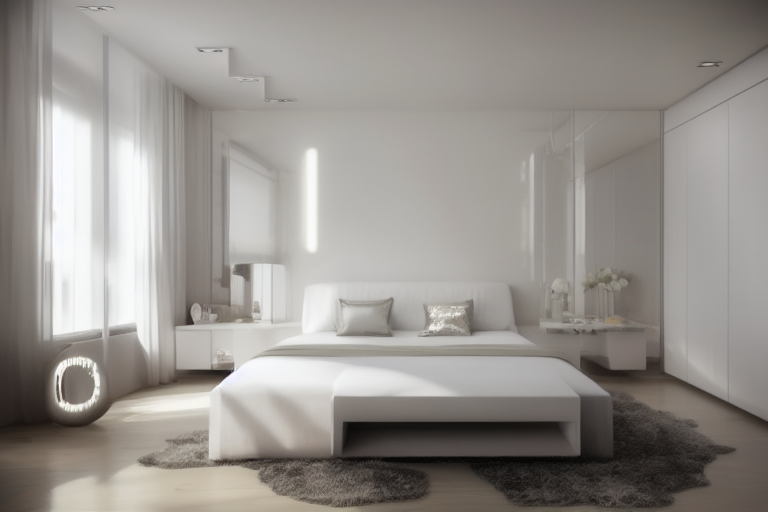 You can either place a huge mirror near your bed area or the large windows. Because the mirror will reflect more natural light. Bringing in as much natural light as possible is good for your health, don't you know? And, the entire room will look brighter, warmer, and even aesthetic!
Bed Linens
While it may seem like a good idea to keep the bed low to the ground or not use any bed linens in order to create more space, this may not be the most practical or comfortable option. In fact, bed linens are quite popular in Singapore for a number of reasons. Firstly, bed linens add an extra layer of comfort and coziness to your sleeping experience. They help regulate body temperature and provide a soft, comfortable surface to sleep on. This is especially important in Singapore's hot and humid climate, where staying cool and comfortable during sleep is essential.
In addition, bed linens also serve an aesthetic purpose. They can add color, texture, and pattern to your bedroom design, and can be easily swapped out to create a new look or update your decor. This allows you to refresh your space without having to make any major changes or investments. Furthermore, bed linens also help protect your mattress and prolong its lifespan. They act as a barrier against dust, dirt, and sweat, and can be easily washed and changed to maintain good hygiene and cleanliness.
Overall, while keeping the bed low to the ground or not using bed linens may create the illusion of more space in the room, the practical and aesthetic benefits of bed linens make them a popular choice in Singapore.
Keep Everything Simple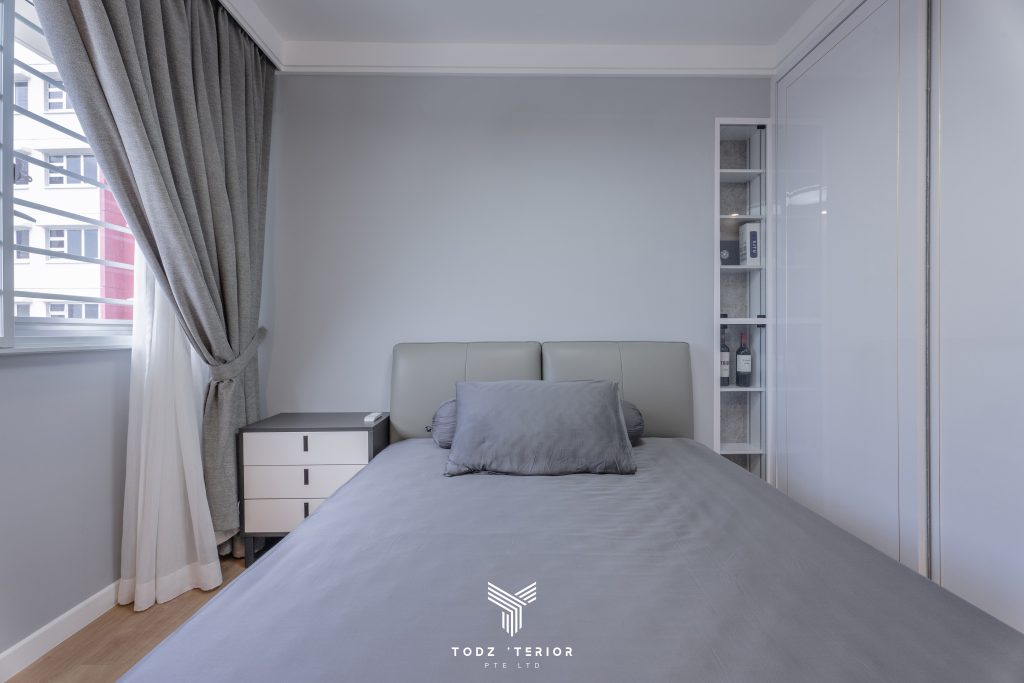 Do you want to have an elegant bedroom? Then, do not put too much stuff inside! Just try to focus on the important ones such as bed, bedside lamp, organized wardrobe. You can also add a touch of green with one or two small plants. Do not forget to install warm lighting to create a harmonious look.
Use A Platform Bed
Platform beds have become increasingly popular in recent years, and it's easy to see why. They offer many benefits, including space-saving features, customizable storage space, and a unique streamlined style that can give your bedroom a clean and modern look.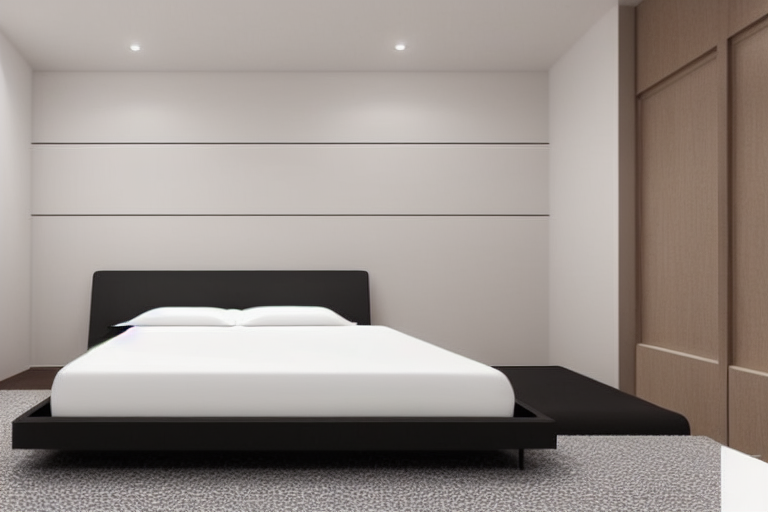 One of the best things about platform beds is that they can be easily modified to fit your personal preferences and needs. The raised platform helps to physically separate the sleeping area without the need for additional barriers, while also adding an extra dimension to the space visually. You can even add a touch of modernism to it by incorporating integrated lighting, shelving, and stylish curtains for a seamless look in your bedroom.
For example, take a look at the photo of a 4-room Resale HDB bedroom designed by a Todz top interior designer. The platform bed is paired with accent lighting underneath the platform, which introduces a warm, cozy feeling of comfort. The bedroom interior design is kept simple and organized, with natural wooden tones complementing warm whites to bring a sense of calmness to the space.
Platform Bed Cost
The cost of a platform bed can vary depending on several factors such as the material used, size of the bed, and additional features such as integrated lighting or storage. In Singapore, the cost of a basic platform bed made of wood or engineered wood can start from around SGD 500 to SGD 1,000 for a single or double size bed. If you prefer a larger size such as a queen or king size, the cost can go up to SGD 2,000 or more.
If you want a platform bed with additional features such as built-in storage or lighting, the cost can be higher. For example, a queen size platform bed with integrated lighting and storage can cost around SGD 3,000 to SGD 4,000 or more.It is important to do research and compare prices from different furniture stores or online retailers to find a platform bed that fits your budget and preferences. Additionally, you can consider purchasing a platform bed during sale periods or promotions to get a better deal.
In conclusion, platform beds are an excellent choice for those looking to maximize space and add a unique touch to their bedroom design. With their customizable features and modern style, they offer both practicality and aesthetics to your sleeping area.
Todz'Terior Interior Design Firm
Turning your bedroom elegant is easy unless you know how to make use of all the elements. If you want to use the recommendations above, try to contact Todz'Terior! You can come to our showroom at 7 Gambas Crescent to see our previous projects and to have a bedroom interior design consultation!