Dark colors may create a space that feels cozy, inviting, and trendy, making them the perfect choice for a bedroom. Deep blues, grays, greens, and blacks complement a number of decorating styles, from the ultra-modern to the bohemian and rustic. They also offer the perfect backdrop for a peaceful and restful space. This is a great space for reading, relaxing, or playing games. Additionally, they are ideal for smaller bedrooms and a more stylish alternative to an all-white scheme because they may soften the lines of the room and make it feel broader.
The best colors for a dark bedroom will mostly depend on your own preferences and the style you're going for. Dark blues are a classic choice that look fantastic on both the ceiling and the four walls. Combine these deeper blues with white for a clean, precise look that nevertheless feels light and fresh. Deep forest greens can be used in dark bedroom designs as an alternative to the more traditional blues and grays. Here are 11 dark bedroom interior design tips to transform your dark bedroom.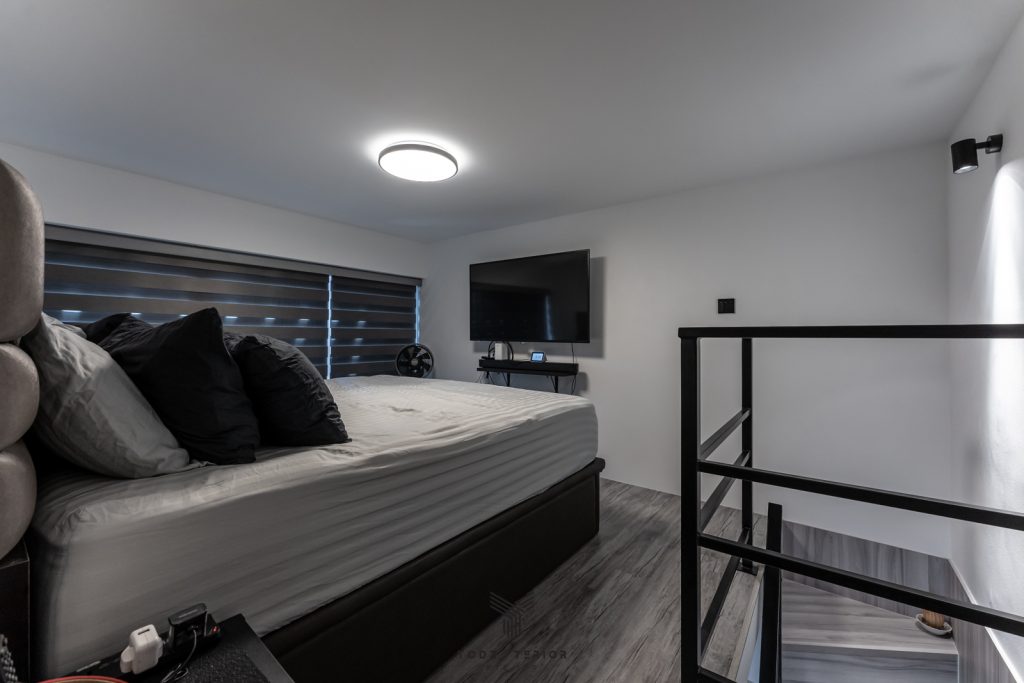 Dark Furniture
First dark bedroom interior design tips are dark furniture. Even though the grey/green walls of the bedroom aren't particularly dark, the eye-catching dark wood four-poster bed gives the space a somber air. The moss green cushions and deep blue throw also contribute to the overall lightness of the room while maintaining its coziness.
Dark Wood Furnishings
If you are looking for a way to add some sophistication and drama to your bedroom, dark wood furnishings are a great option. Dark wood furniture can give your bedroom a luxurious and elegant feel, and it can also help to create a warm and inviting space.
When incorporating dark wood furniture into your bedroom design, there are a few things to keep in mind. First, you will want to make sure that the furniture pieces you select are appropriate for the size of your room. Second, you will want to choose furniture that complements the other elements in your room, such as the walls, flooring, and bedding. And last, you will want to be sure to use proper lighting to showcase your dark wood furniture and create the ambiance you desire.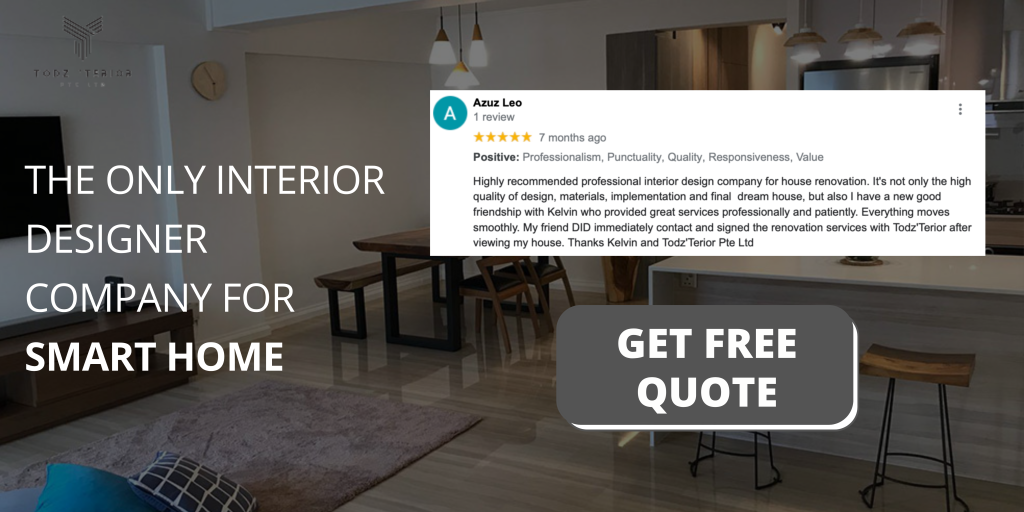 Dark Paint Color
Dark hues are generally avoided in homes, especially in the bedroom. But did you know that dark hues may also be extremely refined and elegant? Dark colors can give a room depth and richness if you apply them wisely. Additionally, it may be the ideal technique to foster a warm and intimate atmosphere in the bedroom.
If you are considering using dark colors in your bedroom design, there are a few things to keep in mind. First, consider the size of your bedroom and the amount of natural light it gets. Dark colors can make a small room feel even smaller, so it is important to have a good balance of light and dark in the space. Secondly, be sure to use dark colors in a way that allows you to create a cohesive and layered look. Too much dark can be overwhelming, so be sure to use it as an accent color rather than painting the entire room dark.
Accent With Metallic Details
When it comes to dark bedroom design, one of the best ways to add some visual interest is with metallic details. A little bit of shimmer can go a long way in a space that is otherwise full of deep, dark hues. And, when done right, metallic accents can also help to reflect light and make a dark room feel a bit brighter.
If you are interested in adding some metallic accents to your dark bedroom design, there are a few things to keep in mind. First, it is important to choose metals that complement the other colors in the room. For example, if your room is mostly black and white, you might want to consider adding some bronze or copper accents. If your room has more of a green or blue hue, silver or gold might be a better option.
Focal Point With Artwork
One way to create a focal point in a dark bedroom is to use artwork. Artwork can add color and interest to a space, and it can also help to anchor a room's design. If you are choosing artwork for a dark bedroom, look for pieces that have bold colors or interesting textures. You can also use artwork to create a sense of balance in a dark room by choosing pieces that are similar in size and shape.
Focal Point With Wallpaper
Darker hues can be added to a bedroom in a variety of ways besides paint. A striking dramatic wallpaper can serve as the ideal focal point and produce an equally rich color scheme. With its luxurious materials and vibrant colors, this room exudes a certain sumptuousness. The bedspread and accent cushions offer some much-needed color and coordinate with the color scheme established by the wallpaper in the bedroom.
Touch Of Velvet
Look no further than velvet. This sumptuous fabric has a rich history dating back to the Middle Ages, and it has been used in everything from clothing to upholstery. Today, velvet is making a comeback in home décor, and it's easy to see why.
Velvet has a unique texture and lustrous sheen that adds a touch of elegance to any room. It is also surprisingly versatile – you can find velvet in a variety of colors and patterns to suit any style. Plus, it is soft to the touch, making it a cozy addition to your bedroom.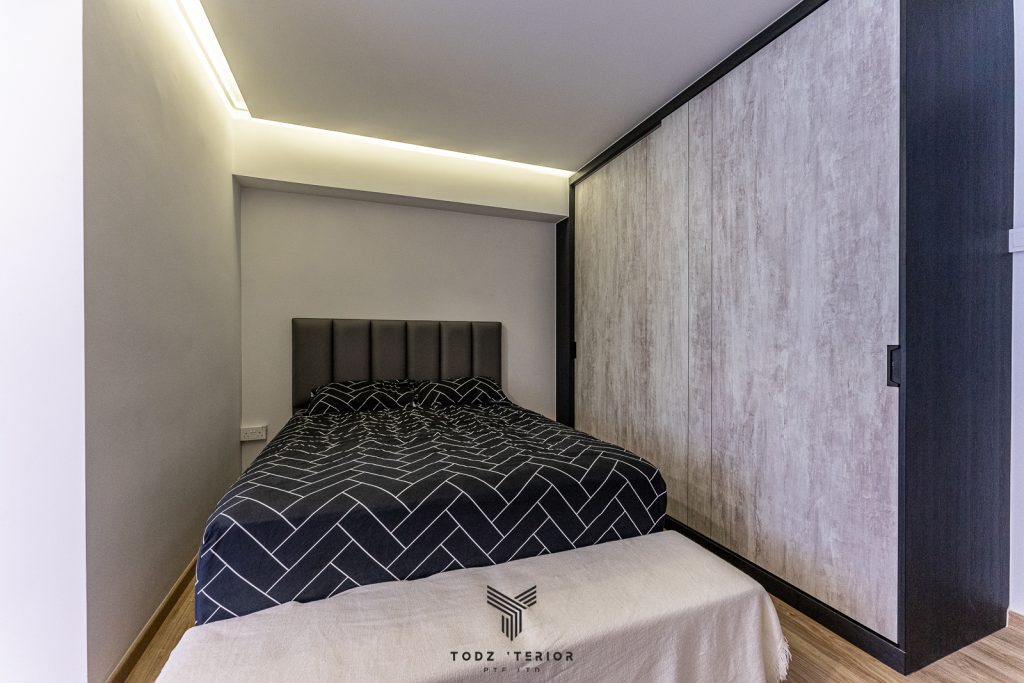 Bring In Pops Of Color
Add interest to your dark bedroom design by bringing in pops of color. Pops of color can brighten up any space, even a dark bedroom design. Choose pops of color that you love and that will compliment your dark bedroom design. Add pops of color to your dark bedroom design by adding colorful throw pillows, a colorful rug, or even a colorful piece of art.
Blend Furniture With The Wall
By painting (or finding) furniture that matches the walls, you can lessen visual clutter in a room. This is especially important in dark bedrooms where you don't want to break up those nice black swathes with furniture. The side table in this small bedroom merges in with the walls behind it, producing a trendy monochrome concept that is simple and sophisticated and ideal for the room's modest proportions because the cream headboard gives all the contrast you need with the deep denim blue walls.
Dark Wall With White Floorboards
Why not paint your wooden flooring white to instantly brighten a dark color scheme if you have the good fortune to have them? The warm color scheme and striking materials give this room a cozy, cocooning vibe. The upholstered headboard resting on the bed frame adds drama, while the white-painted floorboards provide a sense of balance.
Install Black Out Shades
Black-out curtains are a necessity for a moody and dramatic bedroom décor. You may create a room that feels sexy and enigmatic by using black-out blinds. Black-out curtains are another excellent option to keep the light out for better sleep. Black-out curtains can help you sleep better if you live in a city with a lot of light pollution.
Black-out shades are a type of window treatment that blocks out all light, making it easier to sleep in a dark room. Not only do black-out shades help you sleep better, but they also offer a number of other benefits. For example, they can reduce noise levels, keep your room cooler in the summer, and block out harmful UV rays.
Layer On The Lighting
Layering lighting is essential if you want a dark and dramatic bedroom design. And while you may assume that implies putting in a ton of floor and table lamps, that isn't always the case. A statement chandelier or a striking ceiling light fixture are two examples of lighting that can be used to create a focal point in a space. Also, don't overlook the string lights! They can be a wonderful way to infuse your bedroom with a little romance and fun.
You can start with overhead lighting, like a chandelier or pendant light. Then add a few table lamps or floor lamps to help create a warm, inviting ambiance. And finally, don't forget the little things like accent lights and task lights. By layering different types of lighting, you will be able to create a dark bedroom design that is both stylish and functional.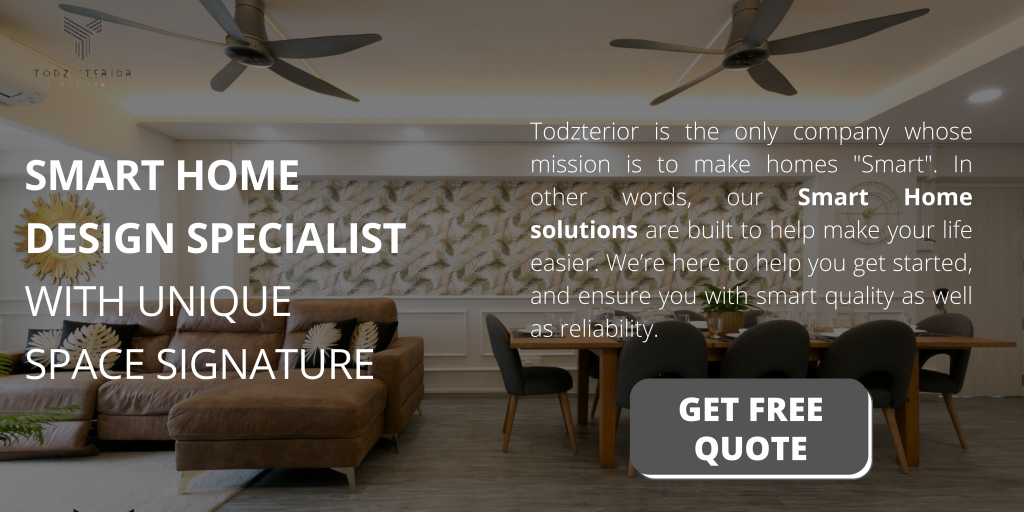 TodzTerior
We're here to help you get started Smart Home solutions
Todzterior in 7 Gambas Cres, #01-03 ARK@Gambas, Singapore 757087 is the only company whose mission is to make homes "Smart". In other words, our Smart Home solutions are built to help make your life easier. The possibilities for the future of the smart home are endless. You've come to the right place. We're here to help you get started Smart Home solutions, and ensure you with smart quality as well as reliability.