You want to design a small bedroom in Singapore, but you're not sure where to start. It's hard to figure out how small bedrooms should be designed and what furniture is best for small spaces.
We've got the perfect solution for you! We'll show you how we created our small bedroom design that makes us happy and will make your space feel like home too. We'll walk through the steps of designing a small bedroom with tips on picking paint colors, furniture, storage solutions, lighting fixtures and more!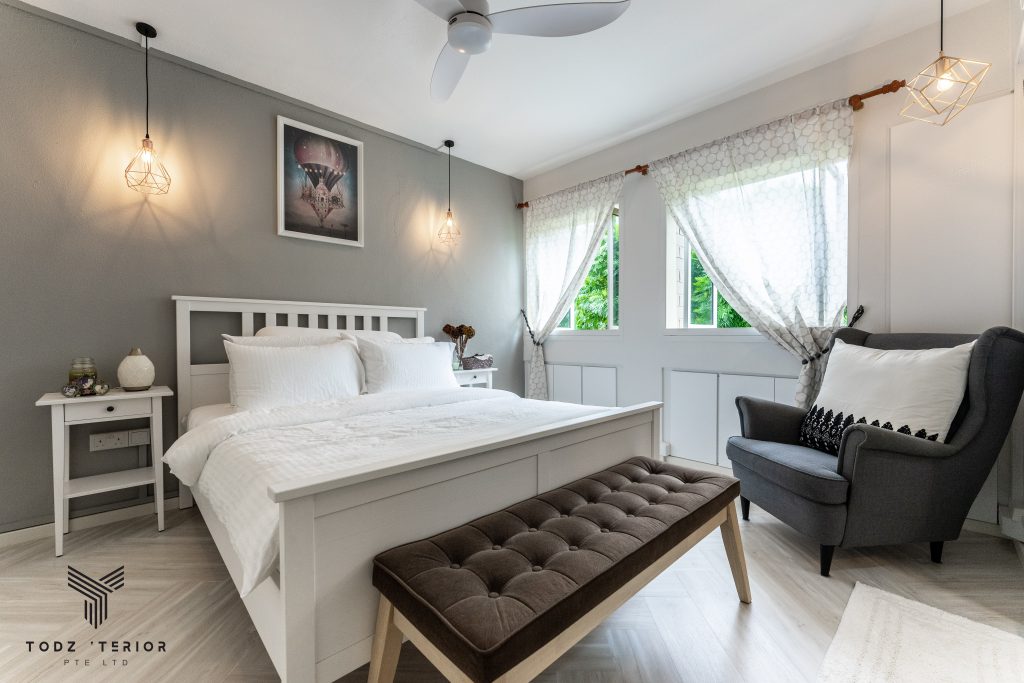 Design small bedroom with small space
Many people can't afford to live in a larger apartment or house due to the current economical state the world is in today. If your budget is tight, this can be a way to create your own small space without having to sacrifice too much of the area where you actually need it.
A small bedroom is just an ordinary small room which is used for sleeping. It's small in size, but not in creativity. Listed below are small bedroom design ideas to consider when creating your own small room.
Designing a small space room is one of the most difficult tasks for any designer. The first thing you need to do is find out how much space you have and the height and width of your ceilings and doorways. One way to do this is by drawing a plan on graph paper. Draw each wall as a rectangle with its width indicated inside, draw doorways as rectangles with their opening indicated, and roof as a triangle from edge of rectangle to outside. You can also make a plan on paper or in a drawing program. Then you will need to help the homeowner find an approximate number of square feet available.
How to design small bedroom and make it look bigger
Designing a small bedroom and making it look bigger can be quite difficult when you have limited space. But it is important to figure out the right combination when you bedroom designing so that it looks bigger than it actually is.
When designing a small bedroom, you have to divide it into different rooms or spaces so that they do not look cramped up. Divide it into areas for sleeping, working and lounging around which can increase the feel of space in your small bedroom.
The next step is to ensure that the flooring, walls and ceilings are decorated in a way that does not make them look congested. Area rugs are best for rooms with hardwood or tile floors since they will help you break up the space into different sections just like wallpapers would do. You can also decorate the ceiling with a dark color to create the impression of deeper space.
Finally, ensure that you use proper lighting and natural light in your small bedroom so that it can look bigger than it is. You can also add lamps or other sources of light which will help to brighten up the room. Use warm colors for wall painting while shades or darker accents can also be used to create contrast and add interest in your small bedroom.
There are many ways to design a small bedroom and make it look bigger through proper lighting and other decorating techniques. Ensuring that the flooring, walls and ceilings are decorated in an appropriate way will help you achieve this
.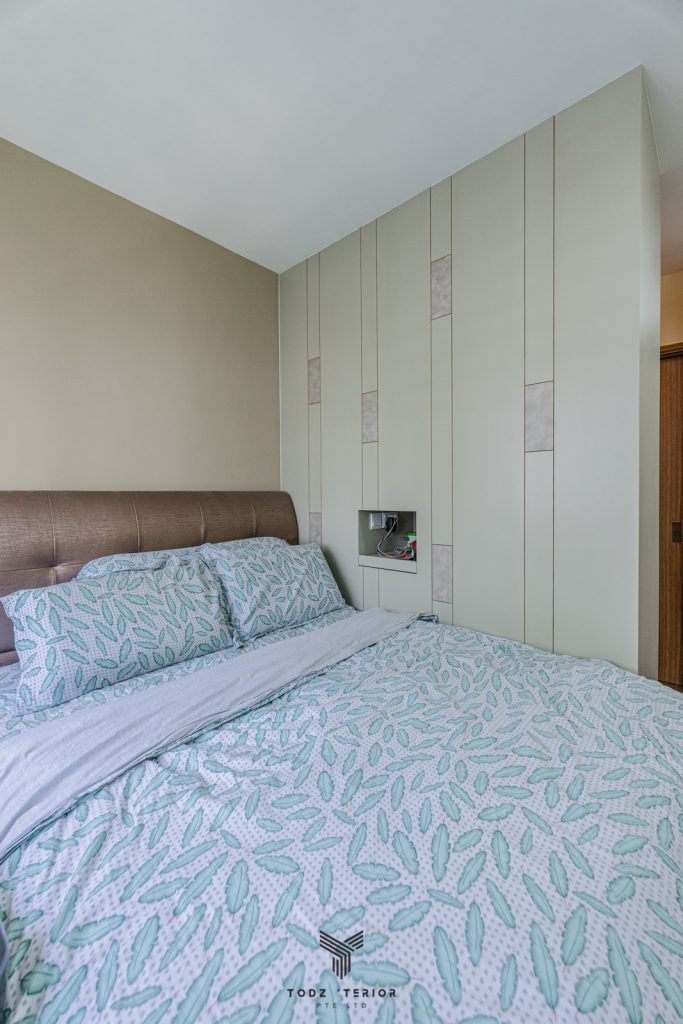 Tips on how you can use a small room effectively
Are you ready to accept your small bedroom? Continue reading for tips on how to make the most of your small bedroom, including design, decor, and layout ideas, as well as expert advice from Max.
1.Keep a simple layout
The layout of the small bedroom isn't a magic trick. There is usually a clear main wall against which to place the bed, and I don't like to get too creative with placement, such as floating the bed frame in the middle of the room or at an angle in the corner. The designer also recommends positioning the bed in the center of the main wall rather than pushing one side up against the adjacent wall. Having enough space to walk on either side is important not only for room flow but also for giving you enough space to make your bed, if you're into that sort of thing.
2.Don't Be Afraid to Experiment with Dark
When it comes to the walls of a small bedroom, you are not limited to whites or neutral color palettes. Don't believe the adage "never paint a small room a dark color." Accept and even enjoy the size and moodiness of a small room. Painting a room charcoal gray, navy blue, or olive green can be both chic and seductive.
3.Plenty of Light
Whether you choose a moody hue or a crisp pale shade, adding plenty of light sources is essential for keeping the room from feeling dark and claustrophobic. Decorative overhead lighting such as a pendant or chandelier (rather than ceiling cans), bedside table lamps, a floor lamp, and even reading sconces will enhance the atmosphere. Believe in low lighting and mirrors trick.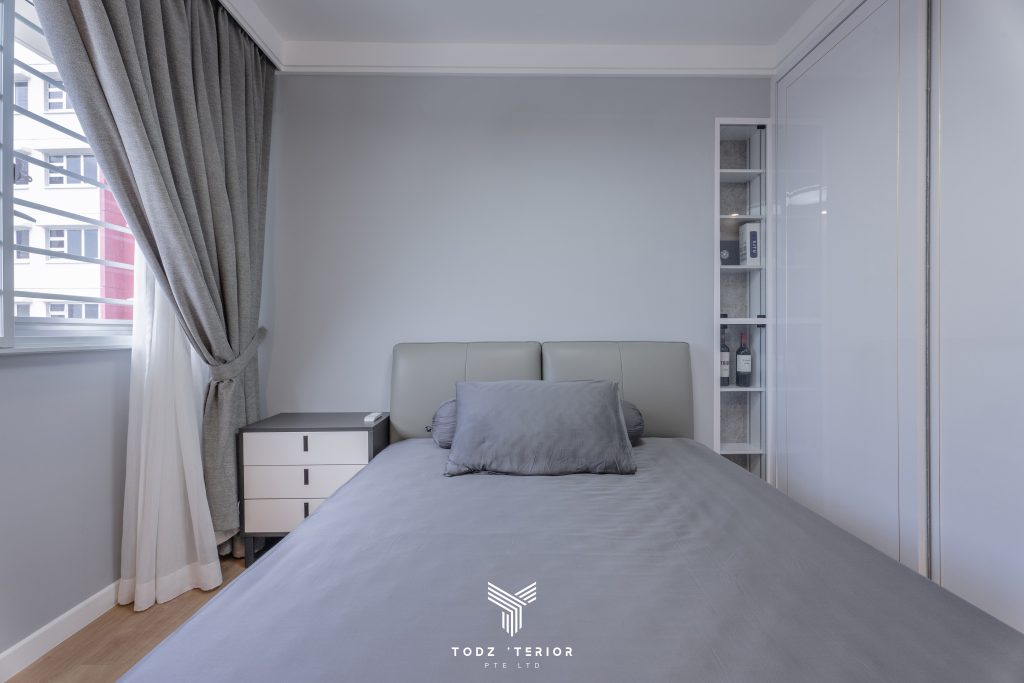 4.Choosing Colorful Accents
People say it's calming, and minimalism is popular right now, but I don't think I could sleep in an all-white room. Cooler colors in a bedroom, such as blues and grays, are preferred over warm tones. Black and white is always a good choice and can be used as a foundation to layer in some color, such as in a patterned area rug. I believe that having some pops of color in their bedrooms would make everyone happier.
5.Illusion of Space
Another of our favorite small bedroom ideas is to give the impression of more space. Hanging drapery as close to the ceiling as possible is an effective design trick. It will draw the eye up. While we're at it, a good tip for choosing curtains is to match the fabric to the color of the walls. It's contemporary and can be useful in a small space because the eye isn't distracted by contrasting colors.
6.Give Your Bed a Second Job
Your mattress is for sleeping between the hours of 12 a.m. and 7 a.m. The rest of the time, position the pillows against the wall to create a makeshift daybed for lounging and working on your laptop. If you have the space, a small-scale coffee table adds to the allure of this setup.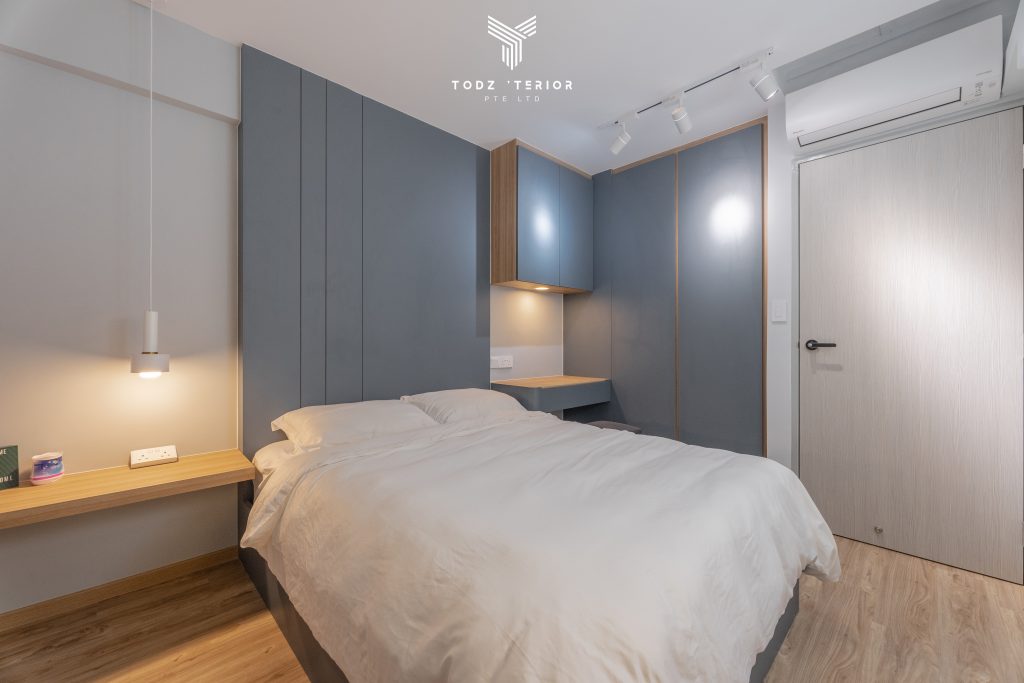 7.Bring the Outside In
Don't forget to bring some color into your space. There's no reason why houseplants, even potted indoor trees, should be kept out of the bedroom. A vertical element, such as a fig tree, can draw the eye upward. Plants can also make a stuffy room feel more open.
8.It's Possible to Go Big
When it comes to scale, proponents believe in experimenting. I also like to use the largest area rug that will fit in the space. In a small space, a canopy bed can be an interesting juxtaposition. It's unexpected, and experimenting with scale (large bed, small room) can be a fun way to annoy design purists.

Who can design your best bedroom?
Every bedroom is special. But Todz'Terior's bedrooms are the best small bedroom designers in Singapore. With many years of experience, our eye for detail can turn any room into a luxurious sanctuary with style and comfort to spare.
We recommend finishes, furniture, and fixtures that deliver their needs and work within their budget.
To get your bedroom designed from scratch by an expert, please contact us today!