If you're planning on kitchen renovation, then take advantage of the kitchen backsplash as one of the first things you do to add some new dimension to your space. It's a chance to have a variety of colors, textures, and patterns that might feel overwhelming when incorporated into other room elements.
Kitchen backsplashes are often thought of as simply adding character and texture to your home's kitchen or bathroom. However, a well-designed backsplash can add substantial value to your home and make a huge difference in the overall look of your home's interior. A kitchen backsplash can not only add value to your home, but can also save you money and provide additional functionality as well.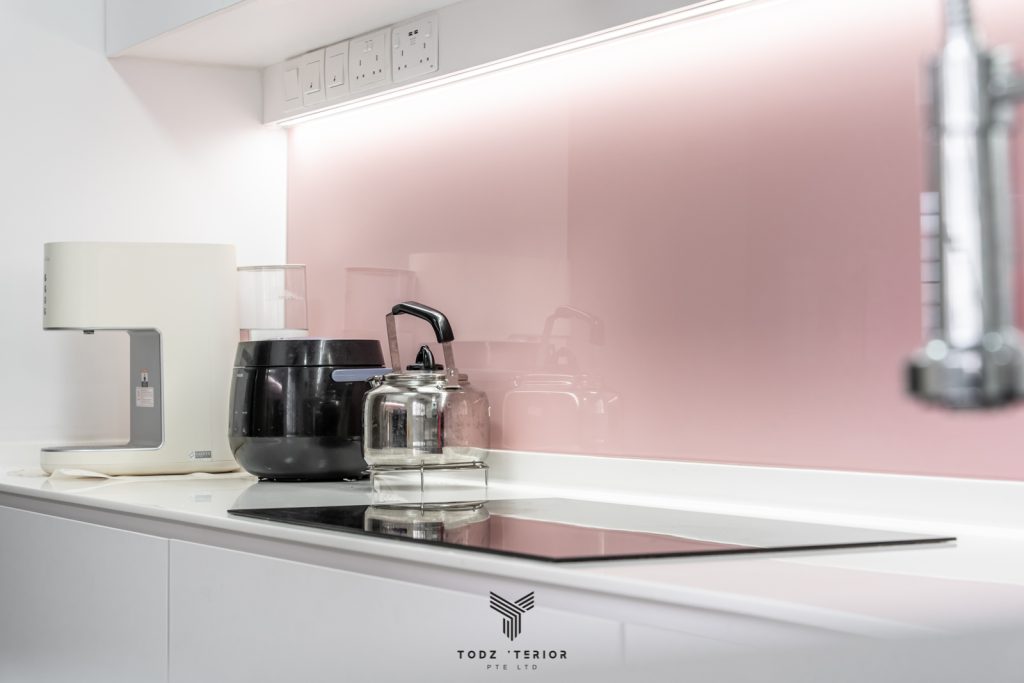 What is a kitchen backsplash?
The backsplash is a vertical panel that runs behind your workstations. You have access to the sinks and the stove. It may be extended all the way to the ceiling to cover the wall between the cabinets and the counters.
When you live in an apartment or house, choosing a wall colour that will complement your home decor can be essential. The kitchen is one of the most vulnerable areas in a home, so protecting the backsplash is essential.
What materials can I use for kitchen backsplash?
Kitchen backsplash ideas come in a range of materials and patterns. There are a variety of alternatives available, ranging from simple minimalistic patterns to flamboyant designs! The correct material, on the other hand, is what makes a backsplash design durable and a fantastic accent to your modular kitchen decor.
To get a unified aesthetic, we recommend matching the materials, patterns, and colors of the cabinetry, flooring, countertop, and backsplash.
Glass Tile Backsplash
These types of tiles are fashionable and add brightness to your space. Glass tile does not fade, which makes it able to stand the test of time. It also doesn't need to be sealed (just the grout) and is extremely durable. The only downside is how fashion-forward it is – it may not be in style forever.
Stone Backsplash
Natural stone backsplashes are stylish, timeless, unique and can be inexpensive. Since stone is a natural material, each backsplash is a one-of-a-kind. On the negative side, stone is porous, which makes stone backsplashes prone to stains and difficult to clean. The shapes are irregular, which makes installation difficult, too.
Metal Tile Backsplash
Metal tile backsplashes are very easy to install and do not require mortar or grout. This makes them one of the easiest backsplash installations, but is not as sturdy as other options. Additionally, metal tiles are easy to wipe down, but can easily be scratched and are unable to be repaired. You can also use faux metal kitchen tiles design, which are also easy to install but can't be placed near stoves because they are made out of plastic and can melt.
Ceramic Tile Backsplash
The most common and durable material for backsplash kitchen is ceramic tile. This type of tile stands up well against moisture and can be very cost-effective. The downside of this ceramic tile is the learning curve needed to install it.
Brick Backsplash
Brick is extremely durable, easy to install and gives a timeless look. Unfortunately, this type of backsplash kitchen is very porous, difficult to clean and requires a special saw for installation.
If you're about to get a new kitchen, don't feel like you're stuck with your current one. We have put together several kitchen backsplash ideas 2022 for your kitchen backsplash Singapore to make your kitchen look better and more creative:
Backsplash tiles shape
Consider shapes for a stylish backsplash kitchen look when selecting tile for your kitchen or bathroom. Rectangles, squares, or round kitchen tiles design all have their beauty, but so does tile in other shapes. What's the benefit? Using an exciting tile pattern can help create a beautiful geometric design on the wall, and if you choose a grout color that contrasts with the tile, the visual impact will be even more dramatic.
The best kind of curved tile is made of mosaic kitchen tiles design. You can create a pleasing contrast with the straight lines of cabinetry and appliances in the room with this kind of tile.
Mirrored tiles
Cool metals, smooth stone, and reflective glass are just some of the materials you can see in any home design magazine. The shine of a mirrored backsplash kitchen is an easy choice for those wanting a sleek design.
There are two choices. Mirrored kitchen tiles design can be applied to an existing textured design. Those with a smooth surface should look for a chance to buy a reproduced product in an enormous slab. It is a more modern mirror approach, which can sometimes look dated.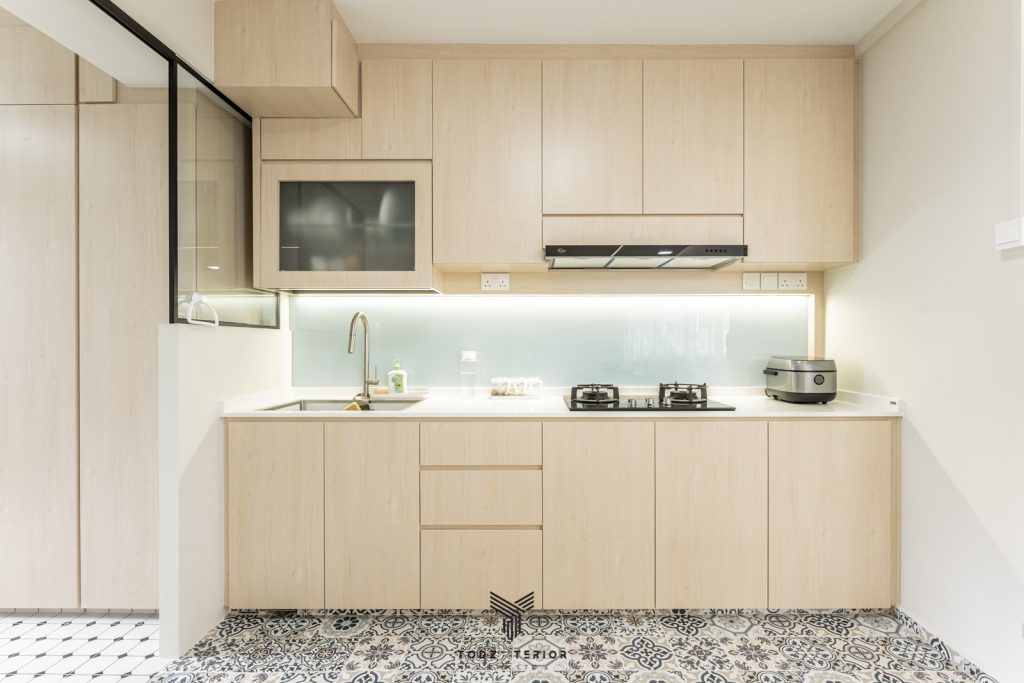 Rustic style with woods
A wood backsplash is an excellent way to add a rustic, casual look to a contemporary kitchen. All you need for this remodel is a wood of your choice and liquid nails to help you adhere the new planks onto your existing material.
Different styles of wood can have different results. The manufactured tongue-and-groove pieces are sold at home improvement stores and can be used for your final project to have a more streamlined feel. You can use reclaimed wood pieces if you want a unique and aged look. It's still in the kitchen when you go to a more contemporary country. Consider staining the wood to protect it from wear and tear.
Dark Style
A lot of us are looking for a gray or black kitchen. It is a good look for a stove backsplash. Maybe it means using cabinets in one of these sophisticated shades, or perhaps it means combining them with white or wood cabinets. In this room, these tones work equally well as tile backsplashes ideas.
A range of gray shades and subtle patterns makes this backsplash kitchen a design with exciting detail.

Todzterior specializes in kitchen backsplash Singapore that allows people to make the most of every inch of their ultra modern kitchen tiles design without having them look like a complete mess. With many years of experience in interiors, we help you maximize your backsplash kitchen Singapore while keeping everything organized so you can find what you need quickly and easily whenever you need it.