The kitchen is often referred to as the heart of the home, and for good reason. It's where we gather, cook, share meals, and create lasting memories. A well-designed kitchen is not only functional but also aesthetically pleasing. In this article, we will explore the world of kitchen interior design, understand why it's essential to have a well-designed kitchen, and how it can enhance your quality of life.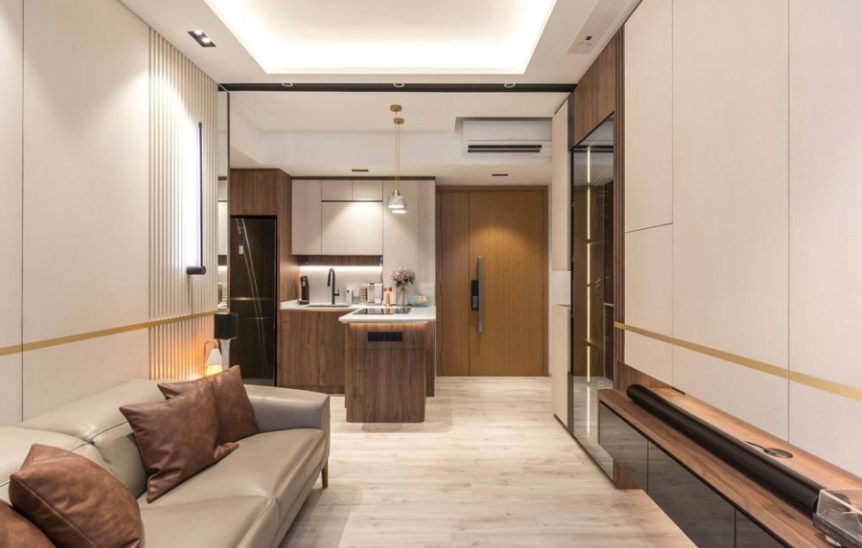 What is Kitchen Interior Design?
Kitchen interior design is the art of enhancing the appearance and functionality of your kitchen space. It involves making thoughtful decisions about layout, color schemes, materials, fixtures, and decor to create a harmonious and efficient cooking and dining environment.
How can I renovate my home without having to spend all my time and energy on it?
Hiring an Legitimate interior design firm will free up your time so you can focus on other things, and they will have the expertise to ensure that your renovation is done correctly.
Why is it Important to Have a Well-Designed Kitchen?
A poorly designed kitchen can lead to various problems. Such as:
Clutter and Disorganization
A poorly designed kitchen can quickly become cluttered and disorganized, making it challenging to find what you need.
Lack of Functionality
Inefficient layouts and inadequate storage can hinder your ability to cook and entertain effectively.
Poor Flow
The flow of a kitchen should be seamless, allowing for easy movement and interaction while preparing meals.
Mismatched Style
 Your kitchen should reflect your personal style and harmonize with the rest of your home.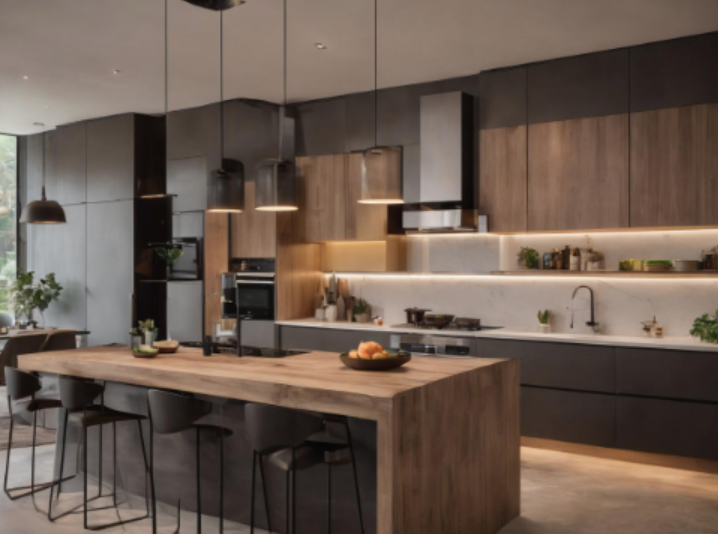 How Can a Well-Designed Kitchen Improve Your Life?
A well-designed kitchen can transform your daily life in numerous ways:
Efficiency:

It streamlines your cooking process, making meal preparation a breeze.

Comfort:

An organized and stylish kitchen provides a comfortable space for your family and guests.

Entertaining:

A well-designed kitchen is ideal for hosting and entertaining, making gatherings more enjoyable.

Home Value:

It can significantly increase the value of your home should you ever decide to sell.
Is your kitchen outdated, bland, or dysfunctional?
Traditional kitchen designs often face several issues that can be frustrating for homeowners:
Clutter and Disorganization:

Inadequate storage solutions can lead to clutter and disorganization.

Lack of Functionality:

Poor layouts can hinder the functionality and efficiency of your kitchen.

Poor Flow:

A kitchen with a suboptimal layout can disrupt the natural flow of cooking.

Mismatched Style:

A kitchen that doesn't match your style and preferences can be uninspiring.
We understand your frustration and want you to know that a well-designed kitchen doesn't have to be out of reach. With some careful planning and effort, you can create a kitchen that is both stylish and functional.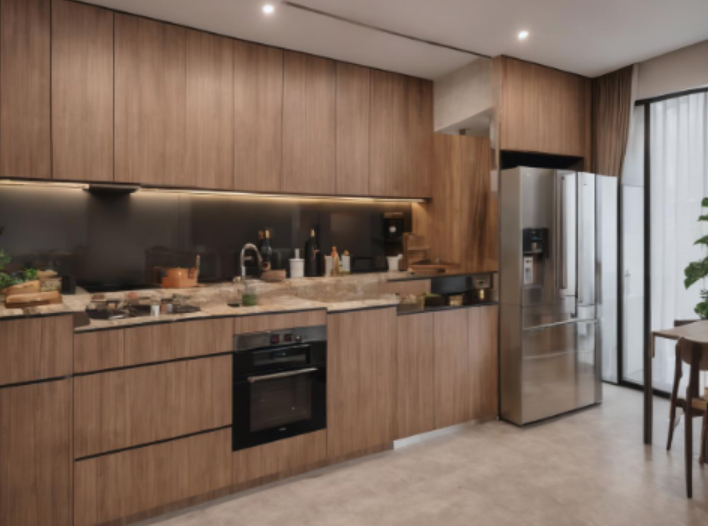 What are 10 kitchen interior design ideas that will leave your guests speechless?
Creating a stunning kitchen is all about innovative design ideas. Here are ten concepts that will transform your kitchen:
Create a Focal Point:

Designate a focal point in your kitchen, such as a large island, a statement backsplash, or a stunning chandelier.

Use Bold Colors and Patterns:

Don't be afraid to experiment with bold colors and patterns to create a unique and eye-catching kitchen.

Add Personal Touches:

Incorporate personal touches by displaying your favorite artwork, cookbooks, and family heirlooms.

Optimize Lighting:

Ensure your kitchen is well-lit, creating a bright and inviting atmosphere.

Choose Stylish Appliances and Fixtures:

Select appliances and fixtures that are not only functional but also stylish and complementary to your design.

Pay Attention to Details:

Don't overlook the finer details, including cabinet hardware, lighting fixtures, and other accessories.

Introduce Greenery:

Plants can add life and color to your kitchen, creating a welcoming and fresh ambiance.

Create a Cozy Breakfast Nook:

A cozy breakfast nook is the perfect place to enjoy a morning coffee or pastry.

Maximize Storage Space:

Ensure your kitchen has ample storage to keep it organized and clutter-free.

Outdoor Connection:

If you have an outdoor space, make it an extension of your kitchen for easy entertaining.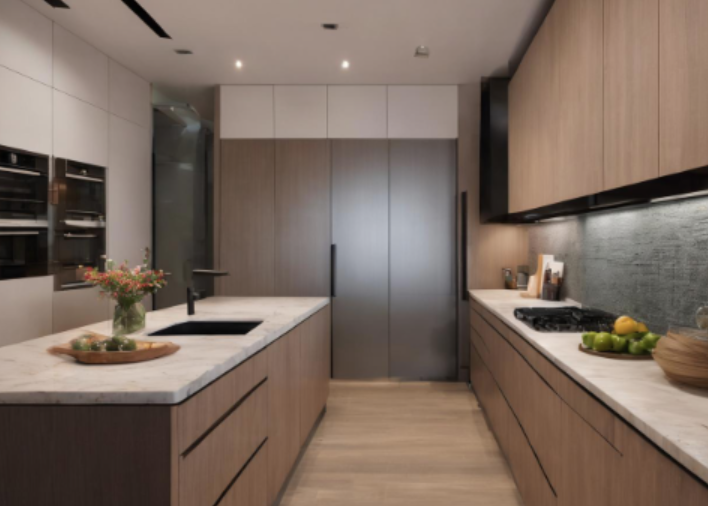 How Todzterior Interior Design Can Help
Todzterior Interior Design is your partner in creating the kitchen of your dreams. Our expertise includes:
A team of experienced and talented interior designers who can help you select the perfect focal points, color schemes, and lighting for your kitchen.

Assistance with installation to bring your vision to life.
Our process involves:
Understanding Your Vision: We start by getting to know your vision for your dream kitchen.

Custom Design Plan: We create a personalized design plan that aligns with your needs and budget.

Collaboration: We work closely with you every step of the way to ensure that you are satisfied with the results.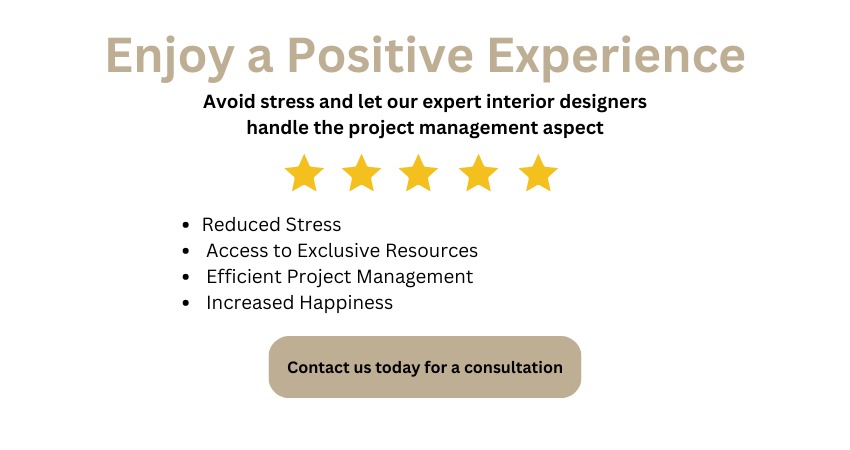 Ready to create a stunning kitchen that will leave your guests speechless?
If you're ready to transform your kitchen into a stylish and functional space, it's time to take action. Contact Todzterior Interior Design today for a free consultation. Let us help you create the kitchen of your dreams, a space that reflects your style and enhances your daily life. Your dream kitchen is just a call away!