The most private spaces in the house are the bedrooms, where we can fully relax at the end of the day to prepare for the next. For the majority of us, our interior design serves as an extension of our interests, preferences, and lifestyle. We've compiled some of the most important strategies for you to narrow down your preferences and produce the most luxurious master bedroom design plan in your house.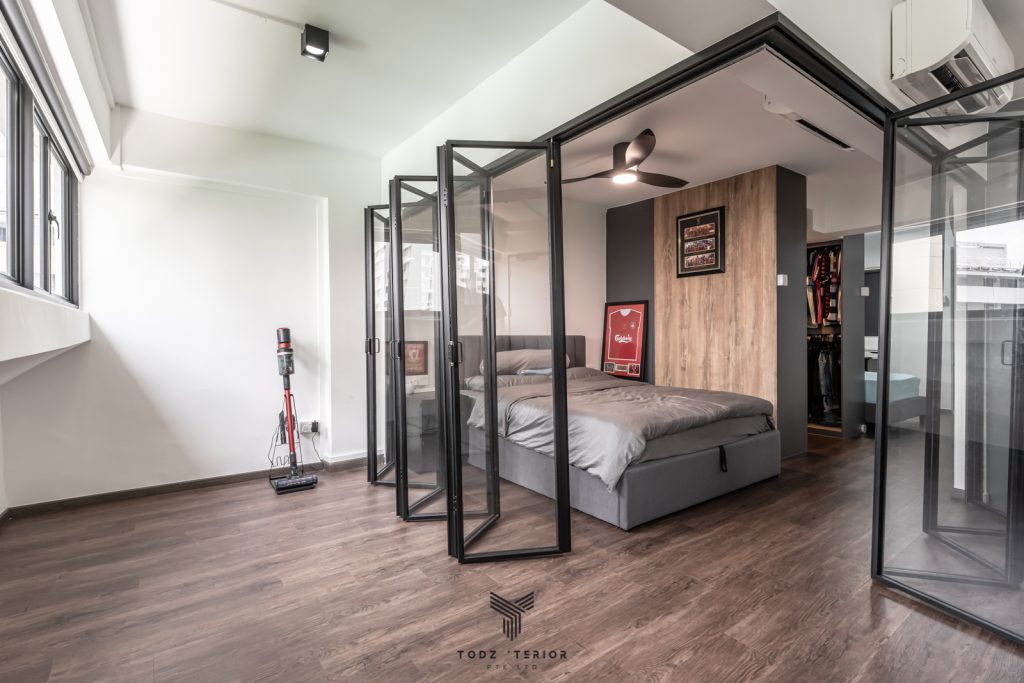 1. Create a Luxury Master Bedroom Design That Is An Extension Of Your Personality
The spaces we live in should serve us all our creature comforts and echo all the elements that make us feel comfortable in our own skin. Especially in the bedroom. And this can only be made possible when the bedroom's décor is an extension of our own personalities, style and aesthetic. Whether you're an opulent maximalist who pulls all the stops in everything you do or a quiet minimalist who prefers a humbler, calmer approach to living, any style preference can be incorporated into your bedroom spaces. The best place to begin to identify what style choices you'd prefer would be no further than noticing your wardrobe, where each outfit and accessory will give you a peek into the colours, shapes, textures and lines you angle towards. From the linens you choose to the fixtures and fittings around the room, every element can be symbolic to a memory, spark joy or reassure you into feeling extremely comfortable, relaxed and at home.
2. A Luxury Master Bedroom Design That Incorporate Art
For many, a home isn't complete without some form of art, which brings with it a burst of colour or tells a quieter story. And the same can hold true for your décor in the master bedroom. While you may have picked the plushest furniture and the right fittings to go with it, if you feel there's something that still isn't pulling the room together, you could consider a piece of art to lend it's aesthetic in framing the room. You could choose a big statement piece to dictate the style of the room, a chunky installation as a centre piece on a table or chest of drawers or even an old valuable heirloom that holds sentimental value—the key is telling a story or history with the pieces you choose.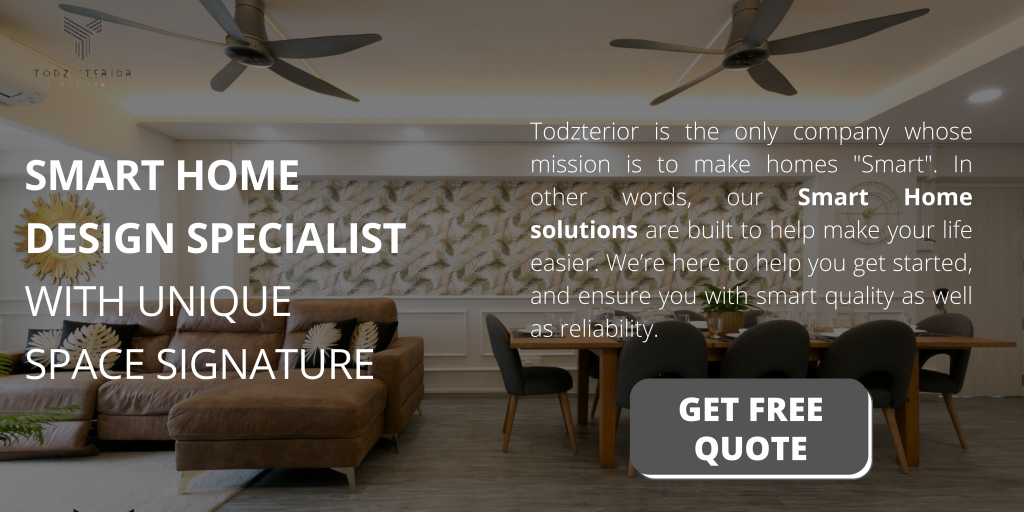 3. The Closet That Takes Center Stage In A Luxury Master Bedroom
Our cupboards and closets are where we store our most valuable belongings, which are usually and extension of our personal choices, tastes and style. And, since our bedrooms are the one spot in the home (especially when sharing it with other family members) we can truly call and make our own, why not extend these elements and style statements to the rest of the room. If you're one who loves to collect, be it clothing items, souvenirs, accessories and fashion pieces that double as valuable objets or examples of design, why not find a way to display these in such a manner that it adds to the aesthetic of the room? With slatted front cupboards, clear glass doors or even completely open walk-in closets, your fashion choices and personal items can become part of the room décor as well.
4. A Luxury Master Bedroom That's Open To The Outdoors
These days, with urban India getting more and more congested and floorspace in apartments and homes getting scarcer by the day, nothing screams luxury more than open spaces or access to greenery or nature from the comfort of your home. And, if you have access to it from the comfort of your bedroom, then you're in luck! If your bedroom has an adjoining balcony or opens up into a garden, make the most of it by creating seating options that overlook the view and can be taken outdoors when needs.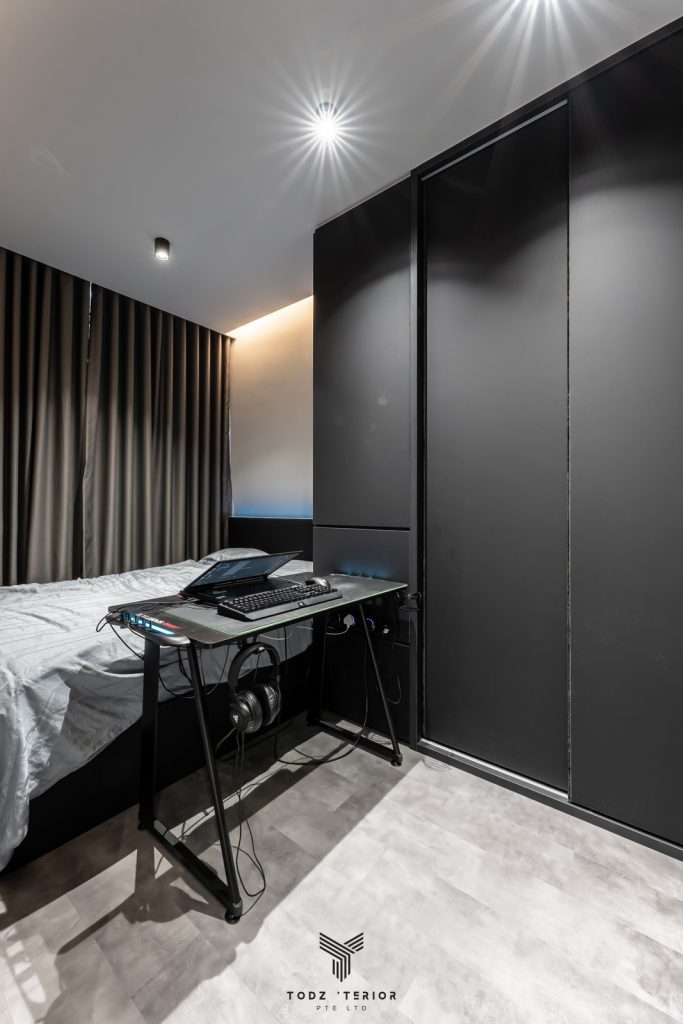 5. A Luxury Master Bedroom Design That Has It All!
The idea behind any master bedroom design plan is making it the grandest room in the entire house. And, usually, to enable this aesthetic of the master bedroom idea, it is also the biggest room in the house—leaving you with plenty of room to play around with multiple styles and designs. If you have the space for it, extend your plans for the bedroom—beyond furnishing it with only a conventional bed, dresser and closet space—by also including a sitting area or mini living room on one side of the room. Not only will this serve as a wonderful spot to gather your thoughts at the start of every morning while you enjoy your first cup of coffee, but can also serve as a space for your to kick back and relax in the privacy of your own room. Bonus points if you include a TV and comfy seating for your own in-room theatre.
Looking for Some Help With Your Fave Luxury Master Bedroom Ideas?
Feeling inspired to refresh your luxury master bedroom design plan into an at-home retreat, but not sure where to start? Schedule a Free Interior Design Consultation for expert assistance from Todzterior.
Our designers at Todzterior can make your dreams come true. With the best team of specialised interior designers, our team can give you a customised design plan to suit your taste, budget and style.
Our designers at Todzterior can make your dreams come true. With the best team of specialised interior designers, our team can give you a customised design plan to suit your taste, budget and style.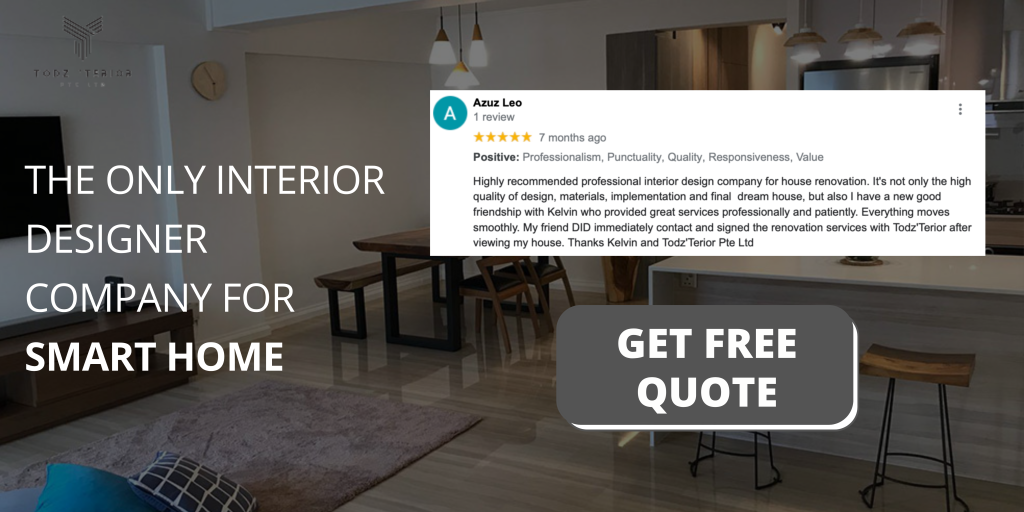 We're here to help you get started Smart Home solutions
Todzterior is the only company whose mission is to make homes "Smart". In other words, our Smart Home solutions are built to help make your life easier. The possibilities for the future of the smart home are endless. You've come to the right place. We're here to help you get started Smart Home solutions, and ensure you with smart quality as well as reliability.