Japanese style is more than just a type of home decor style. It is a lifestyle that promotes simplicity, and rejects materialism that has been gaining international popularity over the last few years. These ideas are packaged in a visually minimalist design style, but it's much more than that. By now, most people who are interested in home design are familiar with Marie Kondo, and her best selling book. Many people have found simple living and only owning what they need and what "sparks joy" to be quite enlightening.
What Is Muji Interior Design?
The Muji style, also known as "No-Brand Quality Goods," is a famous Japanese lifestyle company that retails practical and straightforward, yet functional and quality household goods and clothing. Influenced by the Japanese Zen religion, the idea of Muji oozes an elegant and minimalist aesthetic.
The Muji style has a signature look wherein less is considered more. It's one of the essences of Muji's philosophy. In other words, clearing your homes of any clutter is one way to achieve a cozy and meditative ambiance. However, overdoing it could look like your home is lifeless and empty. Thus, everything still needs to be balanced.
Muji furniture is the opposite of a minimalist European-style furniture model. However, Muji comes with a unique minimalist style that prioritizes function, without compromising on quality. Making it an easily recognizable characteristic and as one of the advantages that Muji puts forward.
Muji are the perfect inspiration when it comes to creating a room that makes you feel calm and comfortable. Here are some of the tips to consider before creating a Muji style bedroom.
Include Only Items that Bring You Joy
The items in your home and in your life should reflect what brings you joy. We are surrounded by so many things that make us unhappy, that it is hard to keep track of what is making us happy. So we must begin by asking ourselves, "What brings me joy?"
Keep in Mind That Minimalism Isn't About Creating A Cold Empty Space
Muji style always prioritizes minimalism, but keep in mind that minimalism doesn't always mean something plain, boring, or cold space. It's about simplifying your surroundings and making your life less complicated. You don't have to throw anything away, you just need to simplify your space. What it isn't about, is creating some sort of cold and empty room with just a single mattress on the floor.
A minimalist space should be warm, cozy and comfortable, and you should keep in mind that you're in the midst of an editing process. The bedroom is one of the most important rooms in your home, and it should look and feel like a place you want to spend lots of your time (of course you do!).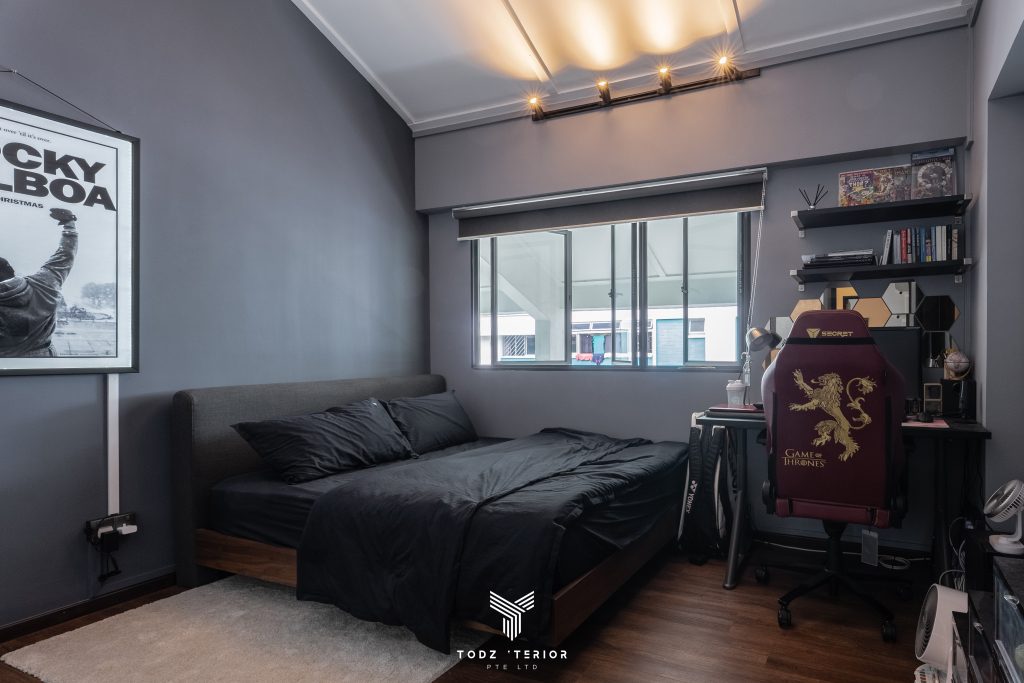 Use Neutral-Colored Furniture
To fully achieve that Muji style, furniture and other materials should have a simple, neutral look. Choose soft colors such as beiges, creamy whites, or pale greys. It's all about simplicity – too many colorful patterned materials will not give you the Zen vibe that you're looking for. you're after. Plus, by dousing your bedroom in a neutral palette, you can add in splashes of an accent color later on.
Bring in the Natural Light
A minimalist bedroom doesn't need big, bulky furniture; the less stuff there is, the better. If you put the lamp in the right place , the room will look more open and airy. Clear away your curtains and bring in some natural light. This will give your bedroom a more open, modern, minimalist and muji-aesthetic feel.
Try to Get Down to a Single Dresser or Chest of Drawers
A dresser with clunky drawers is a huge distraction from a simple minimalistic space. If you can manage, getting by on a single dresser or set of drawers will help to keep your bedroom looking as decluttered as possible. But if you can't, try to keep your dresser far away from your bed. It will help to keep the space around your bed to be simplistic and clutter-free.
A Little Touch of Greenery
When it comes to a Zen-inspired interior, you need to be one with nature. To achieve this, you can create a space that's pleasing to the eye and has a calming effect by putting a plant in your bedroom. A plant in a minimalist bedroom is a fun, simple, and earthy touch. It will help bring a pop of color to a neutralized room. Just make sure that your plant doesn't crowd your artwork or the other things in the room.

For a modern-looking houseplant you can try using a rubber plant, a philodendron, a fiddle leaf fig, or a string of pearls from a hanging basket. A bouquet of freshly-picked flowers would also do the trick quite nicely, as long as they're in a neutral-toned vase or clear jar.
TodzTerior is the right interior design to design your muji style bedroom with all of those muji asthetic that will change your bedroom from ordinary to extraordinary. With plenty of options available, you can create your very own muji style designs for your bedroom, wardrobe, and many more.