For many Singaporeans, their dream home would probably include a spacious living room, a nice dining area, and an awesome kitchen that's fully equipped. But a smart home interior design is one step beyond a conventional home with features such as voice-activated assistants, smart lighting, connected appliances, and video streaming capabilities. So, what does a smart home design look like? And how can you achieve it? The rest of this article will answer these questions and more.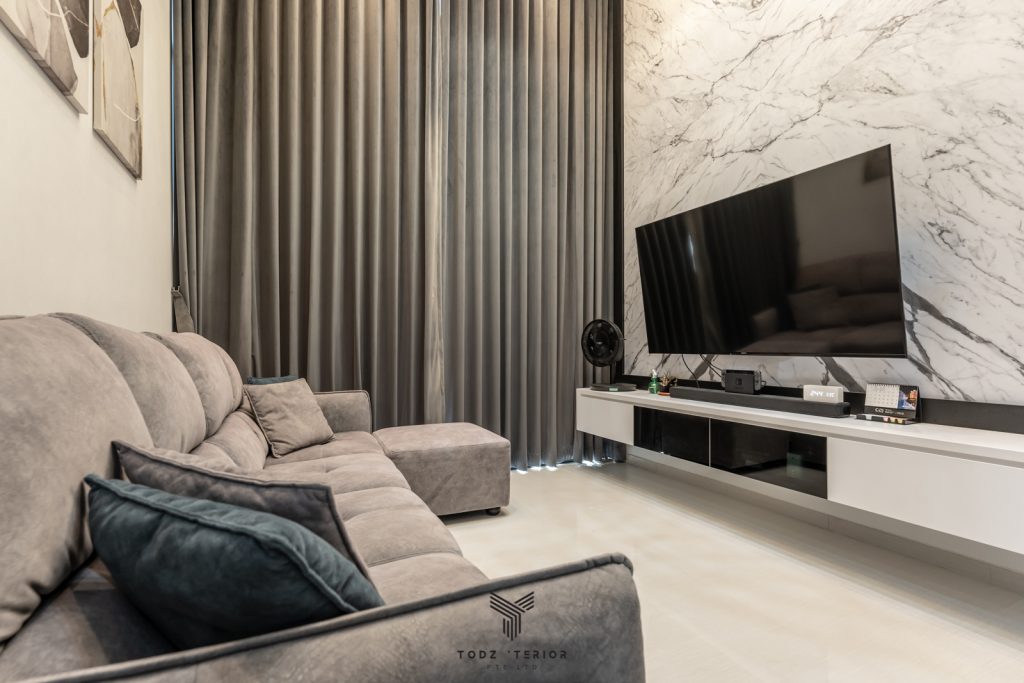 How much does it cost to build a smart house in Singapore?
The average price of a smart home design is SGD800. The price range you'll spend ranges from SGD175 to SGD1,500, while other stories mention installations that cost SGD3,000. An average four-bedroom, three-bathroom home might cost up to SGD15,000 to fully automate, while luxury, fully linked homes cost between SGD10,000 and SGD150,000. Wired system installation labor costs roughly SGD85 per hour.
Lighting, security, locks, thermostats, and entertainment systems are all included in home automation. The integration of your home's requirements becomes simpler and more cheap every year. Three different types of home integration services are provided by smart home companies:
| | | |
| --- | --- | --- |
| Smart Home Type | Average Cost Range | Common Examples |
| DIY tech | SGD100 – SGD3,000 one-time purchase | Google Nest; Ring; Amazon Alexa and Blink; SimpliSafe |
| Subscription-based | SGD500 – SGD1,500 per year | ADT; Vivint |
| Custom installs and systems | SGD2,000 – SGD150,000 total | Savant; Elan |
What is smart interior design?
A smart house is a practical home design where electronics and appliances may be remotely controlled via the internet from any location using a smartphone or other networked device. The internet connects the devices in a smart home interior design, enabling users to remotely control features like temperature, lighting, security access, and home entertainment systems.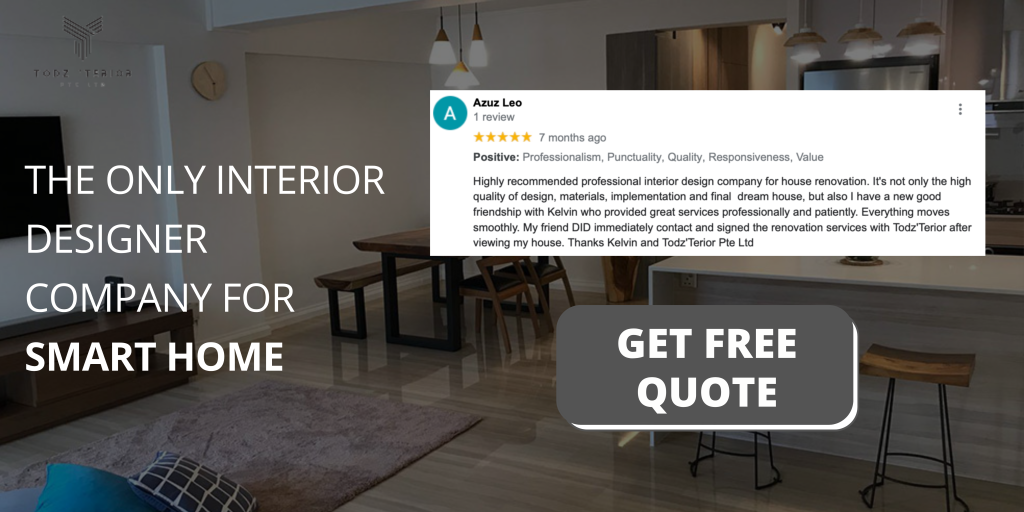 How do I Interior Design my house?
Smart Light
A crucial component of every home design is lighting. A Singapore home design may be changed and transformed by using good lighting design. This gives dimension to the space and makes it seem much more comfortable. You can add life to your home, create depth, and highlight focal points with outstanding lighting. And the cherry on top would be to install a smart light rather than a standard one.
Controlling the light's intensity is the fundamental function of a smart light. Simply turn up the light if you need to work to improve your working environment. You can lower the lights to create a pleasant ambiance before having a movie night.
Smart Plug
In addition to the smart gadgets mentioned above, you might want to upgrade some of your "dumb" electrical appliances in your house to become smart devices. In order to use the timer feature on your smartphone charger to prevent overcharging, you might want to add smart functionality to it. Perhaps you want to give a fan you have remote control capabilities so you won't have to get out of your cozy bed to turn it on.
You can upgrade your current electrical gadget to be smarter by adding a device called a smart plug. To connect it to your WiFi, all you have to do is plug the smart plug on top of the device plug.
Smart Digital Lock
Have you ever found yourself locked outside your house because you conveniently misplaced your keys before leaving? You're not the only one, though. Investing in a smart digital lock for your home makes total sense in light of this. You won't need to worry about constantly lugging along a bulky set of keys. You can unlock your door at any time by simply remembering your lock PIN.
Even temporary access via your smartphone is possible with some of the more sophisticated smart digital locks. This lets you grant temporary entry to your part-time cleaner so they can clean your house while you are gone without having to worry about disclosing your lock PIN.
Smart Vacuum Cleaner
By eliminating significant portions of the cleaning from your life, robotic smart vacuums claim to enhance the quality of your home life. They also have sensors embedded into them to detect filthy spots for more effective cleaning. They may even remove dirt from areas that may have eluded the naked eye.
The main benefit is that you don't need to keep an eye on your smart vacuum. The smart vacuum tirelessly cleans your house whether you are home or away at work. Additionally, it self-charges, so you won't have to be concerned about the battery dying in the vacuum.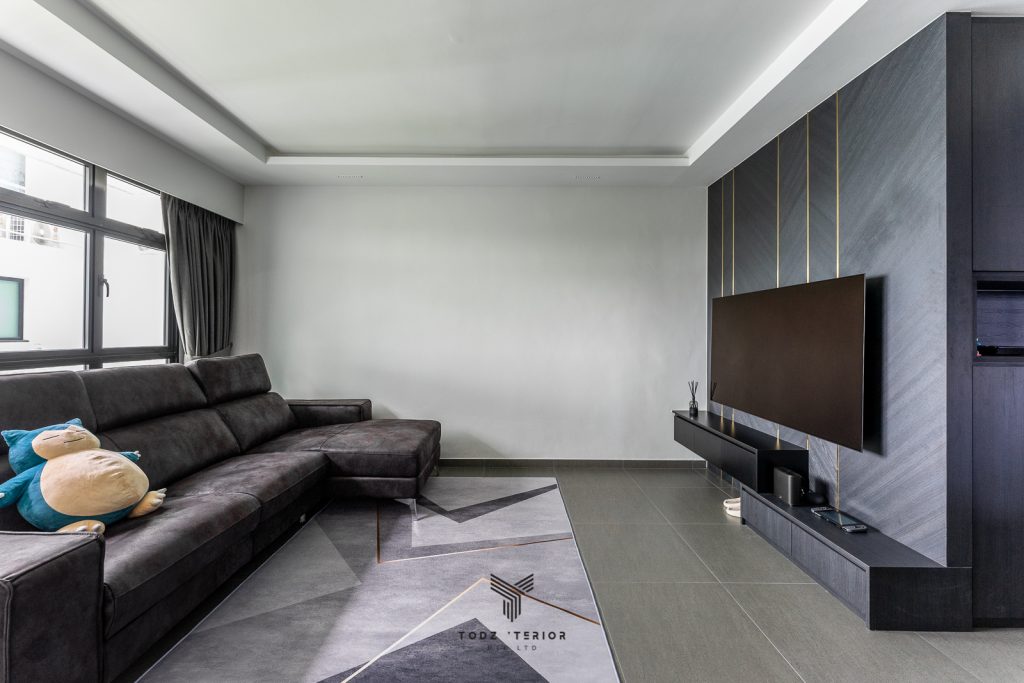 Voice Assisted Systems
The conductor of your home's orchestra of smart devices is voice aided systems. They serve as the hub for your complete house's control system, pulling everything together to make your smart home idea a reality.
You can speak commands to all of your other smart devices using voice assistants like Google Home and Amazon Echo. It's almost as if you had a virtual butler who would activate some of your home's smart devices for you by clicking on the appropriate app. While you are getting your hands filthy in the kitchen, you can also get it to pull up your favorite recipe. It can also provide you with answers to your concerns about the weather or traffic in a matter of seconds while you are busy styling your hair.
Smart Aircon
You can control the room's temperature while saving money with a smart air conditioner. When the desired cooling setting is attained, the smart air conditioner advises the air conditioner not to work too hard by using smart sensors to monitor the temperature in the room. By lowering the light when your air conditioner is on, you can also use your smart air conditioner and smart light together for a more comfortable cooling experience. By doing this, you can cool the space more quickly and with less energy.
Smart air conditioners also include a remote control feature, so you can start cooling the room even if you're five minutes away from your house. Smart devices are made even more convenient by their connectivity with voice-activated assistants like Google Home, Alexa, and Siri.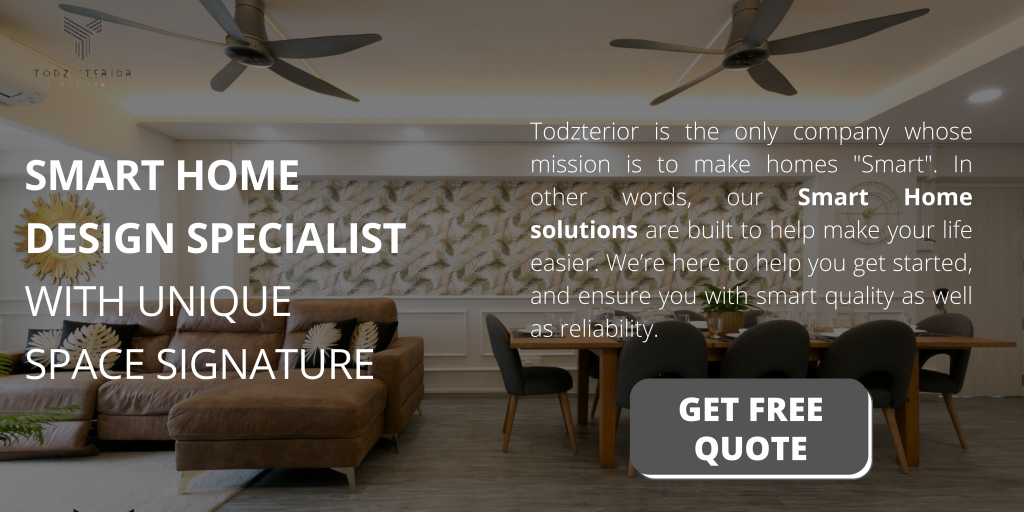 TodzTerior
We're here to help you get started Smart Home solutions
Todzterior in 7 Gambas Cres, #01-03 ARK@Gambas, Singapore 757087 is the only company whose mission is to make homes "Smart". In other words, our Smart Home solutions are built to help make your life easier. The possibilities for the future of the smart home are endless. You've come to the right place. We're here to help you get started Smart Home solutions, and ensure you with smart quality as well as reliability.