In this blog post, we are going to discuss some of the most modern apartment living room design ideas in Singapore. These ideas will surely help you make your home a more comfortable and beautiful place for you and your family.
The living room is the most important part of a home.
The living room should be a place that's inviting and comfortable for family members, friends, or guests. To make it inviting, you should plan to have a comfortable sofa, some coffee tables and chairs for conversations or sitting.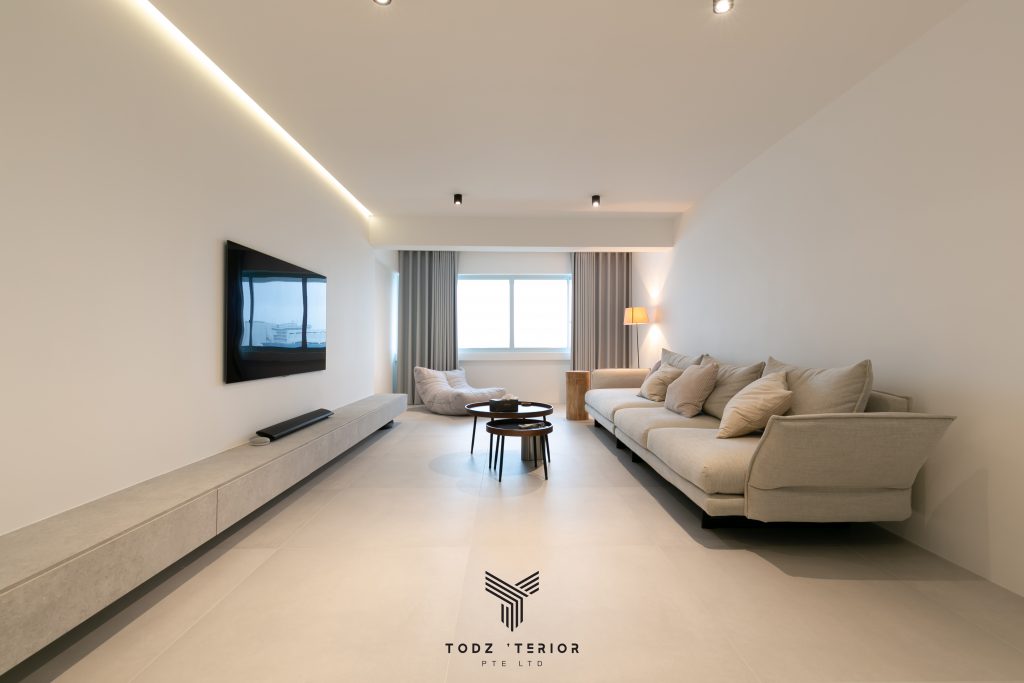 The living room should also be easy to clean with durable surfaces so spillages are not an issue.
to make it more beautiful, think about the size of your space when buying furniture; add mirrors and plants that bring in color into the room without being too overwhelming.
A Modern living room design should have enough space for all your furniture and appliances.
The design of your living room should reflect your own personal style while taking into account the space available.
you should choose a sofa that fits with your style of living and doesn't dominate all the other furniture in the room.
In addition, you need to also make sure there is enough surface area for any appliances like an entertainment system or television set so it does not infringe on time spent on more important activities such as reading or chatting together.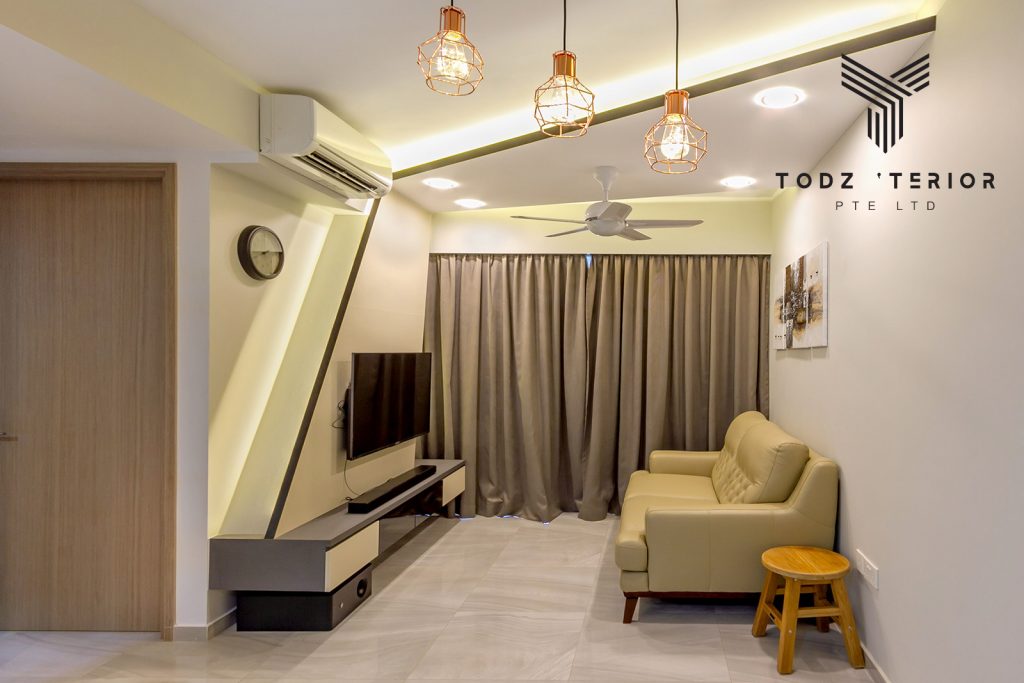 The design of your modern living room will impact how comfortable it feels to live in, as well as what can be done inside without feeling claustrophobic at home.
Make sure you have at least one table in the middle of your space to serve as a place for meals or work. Table and chair sets are a great option for setting up social spaces in your home.
The modern design of table and chairs will make your dining experience more comfortable and enjoyable.
There are so many different types of chairs to choose from, some with backs and arms for comfort while others are more minimalist.
The table should be proportional to the size of your space, but you also need to think about how much food will be prepared on it and what its main use is going to be for in your home.
One thing that's vital for a Modern living room design is color!
You can add colors in with furniture, rugs or even artwork. anything goes so long as it compliments the rest of the furnishings and adorns an area without being overwhelmingly bright.
You can never go wrong with white walls, especially in Singapore's tropical climate.
White reflects light and heat, which is important for a tropical climate. This also means that you will need less air conditioning in the room because white walls are naturally cooler than other colors.
If your home has windows on two or three sides, it would be wise to stick with a natural color like gray so sunlight can penetrate inside while still being tempered by whatever color you choose.
Grays are sophisticated and neutral enough to not clash with any furniture. The more glass there is in an interior space, the better! The clean look of clear glass helps make modern living rooms feel open-plan and spacious, perfect.
Putting up art on your walls will add character to any living room and make it feel more like home. You can add color by using plants, mirrors and other decorative items.
Don't forget about storage!
Add some shelves or cabinets around the edges of your wall so that everything has its own designated spot.
When designing a living room, you should make sure to add plenty of seating and storage.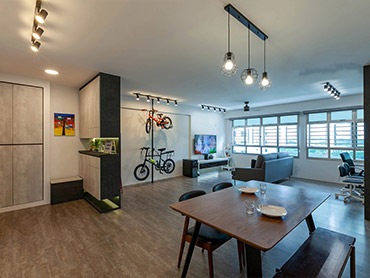 One idea is adding an ottoman or bench next to the sofa for extra seating that can be folded away when not in use.
For more space, consider using modular furniture which allows you to combine different pieces together as desired.
A coffee table with drawers underneath would allow easy access for storing things like remotes, TV guides, newspapers etc., but it doesn't take up any floor space either.
A bookshelf could also act as a functional part of your design by combining both function and beauty into one piece. It's great for displaying décor items such as vases and plants while also providing additional
Here are some modern living room designs to inspire you!
1) Inviting Living Room Design with an Elegant Touch.
This elegant and welcoming design features a dark blue sofa set against white walls and floors with accent colors of browns on the flooring and furniture pieces for added warmth .
The sofa set is perfectly positioned in front of a large window, allowing the occupants to soak up both natural light and views while also adding some greenery.
There's plenty of seating with two matching armchairs on either side. These are perfect for more intimate conversations or reading time together.
There are three coffee tables arranged around the space – one at each end of the room as well as an additional table near to the couch that can be pulled out when needed by simply sliding it along floor runners .
The dark floors add contrast against white walls and furniture pieces like this modern living room design image shows, creating a sense of spaciousness without actually increasing interior size too much! This type of design is perfect for tropical climates like Singapore.
2) Modern Living Room Designs with Minimalist Style.
This contemporary interior has clean lines throughout, which creates a sense of openness in this small-space setting.
The living room is bright and airy thanks to the use of large windows, which also means that you may need less lighting in this type of space.
There's a sense of calm with neutral colors like black and white being predominant throughout.
When it comes to fabrics, pillows or other decorative items, textures are key!
A few plants can really bring life into any modern living room design while adding some greenery to these otherwise stark spaces .
Avoid using too many potted plants at once though as they could block light from coming inside through your window openings. Be sure to keep a few plants within easy reach of the sofa or other seating area.
3) Contemporary Interior Design Ideas.
With its sleek furnishings wrapped in linen fabric draped over them, this contemporary apartment exudes sophistication without being ostentatious .
The use of a black and white color scheme lends itself to an airy, clean feel.
The living room has ample seating with two chairs on either side of the sofa as well as a large recliner in the corner.
There's also plenty of storage space for all your belongings via drawers underneath the coffee table or built into any wall units that may be present .
This type of design is perfect if you want some privacy but still need enough seating close by so guests can join you while watching TV or reading books.
It provides just enough breathing space from where other people are sitting too! This could work great for households with many children who might not know how to behave themselves when around company.

Conclusion:
If you're Looking for Renovation your Living room, be considered with the ideas above.
I recommend ya' to hire a professional contractor or interior designer who can help manage the project and advise on how best to make use of space in your living room., this will save your time, energy, and money.
Todzterior is offering consultations, design services, installation services and much more. Don't hesitate to contact us by visiting our website at www.todzterior.com now!