Do you want to design a master bedroom that is truly your space?
The HDB 4-room BTO flat usually contains 3 bedrooms, 1 of which is a master bedroom with an attached bathroom. The master bedroom is the most spacious bedroom in a 4-room HDB BTO flat, and usually located on the second floor. If you are living in an HDB flat, you can already enjoy the benefits of designing your own master bedroom. But you also need to ensure that it is an effective, healthy and relaxing place.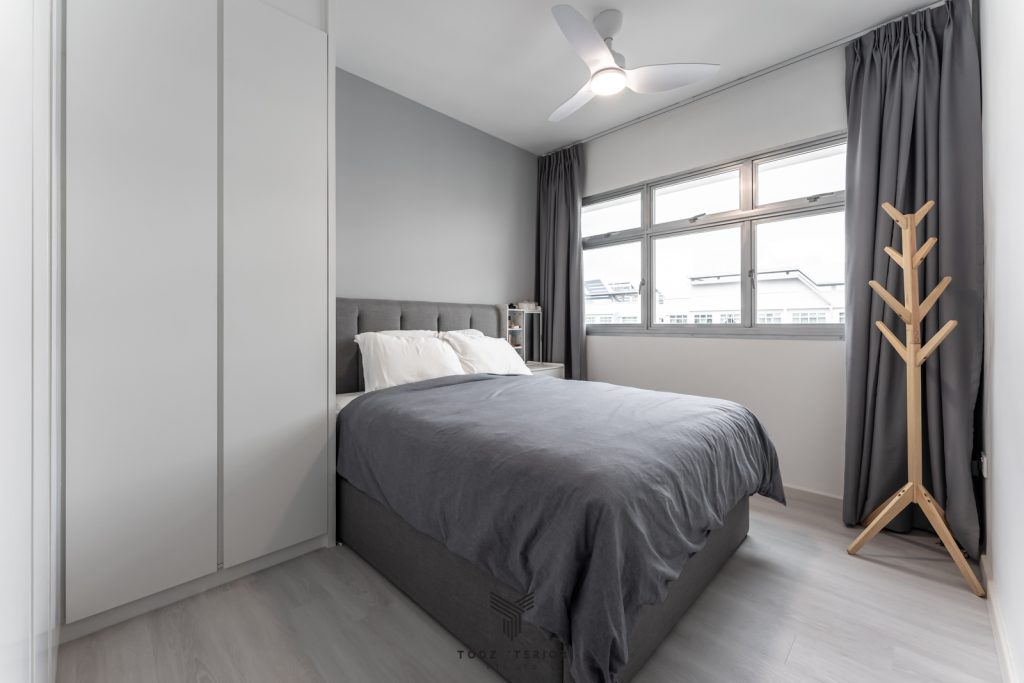 A lot of people, for various reasons, just don't get around to decorating their bedroom.They have no concept of how to design a master bedroom that is truly theirs. What's more, they don't even know where to start. So, in this article, we will help you get started with designing your HDB 4-room master bedroom!
1. Plan Your Master Bedroom Space
Make sure that you have a plan for your master bedroom before you start designing it. This way, you'll know exactly how much space you have to work with. Then, decide on the layout: What do you want your bedroom to look like? For the layout ideas, you can choose whatever suits your space best. Whether you've decided on a L-shaped or a U-shaped layout, you need to decide which direction your door will be facing, as this will affect the size of the room.
2. Choose a color palette based on your preferred theme
These themes can range from simple and elegant to colorful and modern. It can be based on what kind of space you want to create. For example, if you're looking for a more simple and elegant theme, you can opt for a classic and traditional theme. Or, if you're looking for a more colorful and modern theme, you can opt for a fun and playful theme.
Choose colors for your wall paint and for your furniture that will be complementary to each other. Try to pick colors that are different from the rest of your home so that your master bedroom will stand out. You can add a pop of color by using bold colors for your wall paint. But if you choose bold colors, it is better to tone down on the furniture and accessories in order to achieve a more elegant look. Therefore, it is recommended to add pops of color on pillows, beddings, curtains or other accents instead.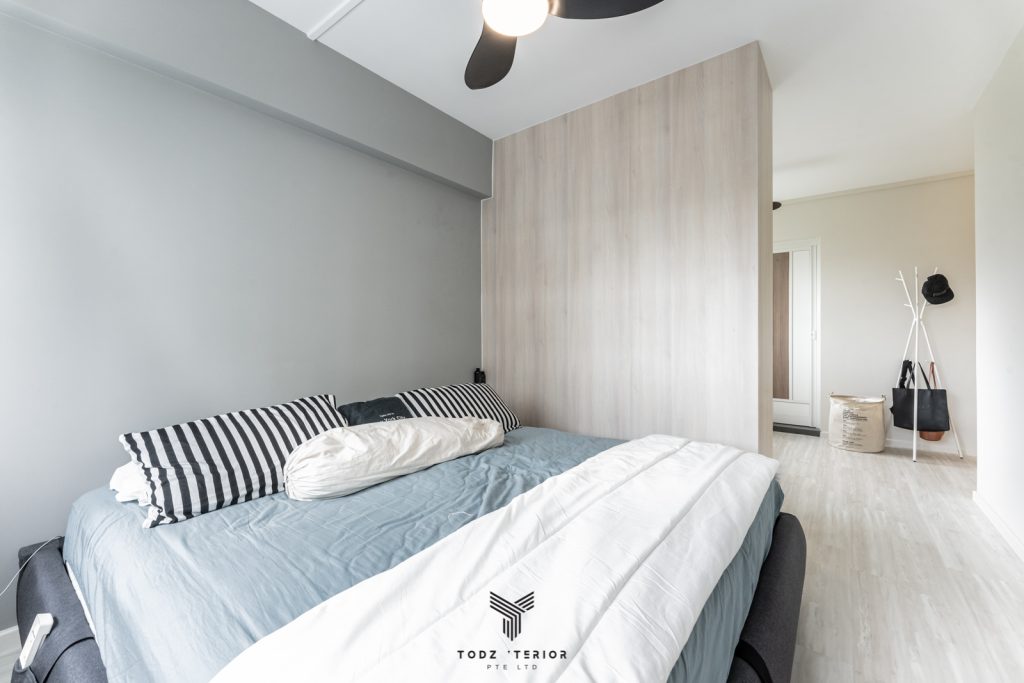 3. Use proper lighting fixtures
Good lighting will make your master bedroom look luxurious and bright. Create the illusion of more space by making the most of natural light from windows and skylights. Natural light is always best, but if you don't have it, use a light fixture that will distribute light evenly throughout the room. Avoid dark corners and shadows!
4. Plan your storage
Create space for all your belongings by creating compartments and cabinets. The bedroom is a great place to add some personality with decor items such as wall hangings and plants. Invest in a bedside table with drawers to store your items, instead of keeping them on the floor or next to the bed.
5. Decide on the Furniture
Don't try to cram too much furniture into the room as it will make the space look cluttered and congested. Instead, use your bed as the focal point of your master bedroom and place other furniture around it accordingly. When choosing bedroom furniture, ensure that it is functional and does not take up too much space. You can always find small storage units or wall-mounted cabinets.
Design your master bedroom with Todz'terior
When it comes to interior design, many people feel overwhelmed. They don't know where to start, and they don't know how to make their home look nice without spending a fortune. In fact, there are lots of different things you can do when you want your master bedroom to look great. It is a place where you can rest your day afterall, so you must want a comfortable and relaxing space for your bedroom. You can hang posters or photographs, pick out new furniture, or even paint the walls a new color! But if you don't have the time or the money for all these things, what do you do?

Todz'terior is here to help! With our professional interior designers, we can give you the beautiful master bedroom and home you've always wanted, without all the work. Contact us today to get started!