Your home is your largest investment. It's where you spend the most time and usually your best source of comfort.
All photos by Todz'Terior
But while many people think they understand what they're doing when it comes to interior design, the truth is, it's an entirely different story. They may understand the basic principles, but their execution often falls short.
At TodzTerior, we believe that good space planning and design can contribute to the overall energy and atmosphere of a space. We believe that spaces are not passive bystanders, but rather active environments that can provide users with a better quality of life and experience. We are a professional and creative interior design firm in Singapore, reputed for our excellence in interior dressing and build. We are more than just an interior house – we are your home stylist. We innovate through the role of space, materials, color, texture, light, shade, furniture and even soft furnishing. We are here to ensure you with quality, reliability and professional 'before and after' service.
What You Would Get From Working With Us
Todz'Terior is the best interior design firm in Singapore because of our commitment to quality and customer service. We have a team of experienced and qualified designers who are passionate about creating beautiful and functional spaces. We work closely with our clients to understand their needs and preferences, and we create customized design solutions that suit their budget and lifestyle.
Moreover, Tod'z'erior is the only company whose mission is to make homes "Smart." In other words, our Smart Home solutions are built to help make your life easier. The possibilities for the future of the smart home are endless. You've come to the right place. We're here to help you get started with Smart Home solutions and ensure you with smart quality and reliability.
We believe that good design should be accessible to everyone, and we offer a wide range of services that are affordable and customizable. Whether you need help with a small home makeover or a complete redesign of your office space, we can find a solution that works for you.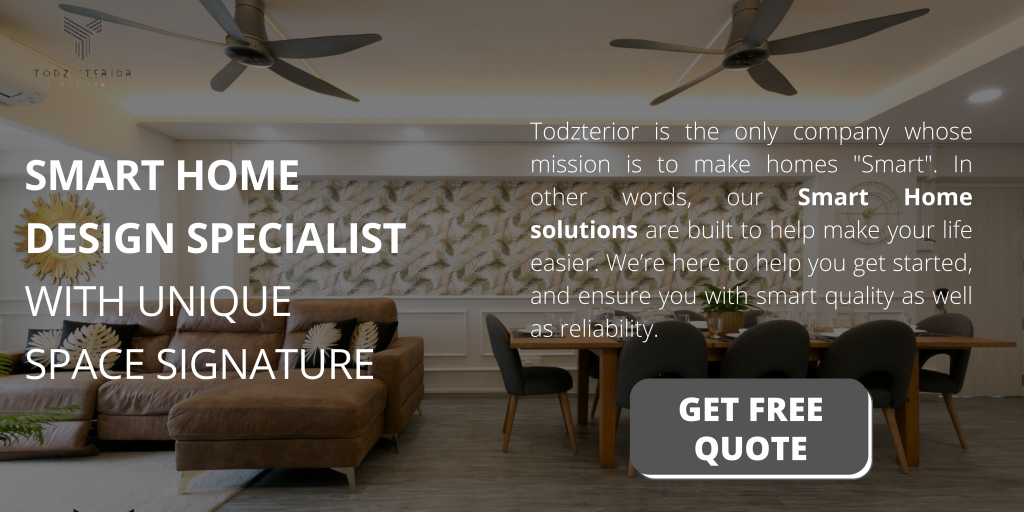 Our Design
Todz'Terior is the best interior design firm in Singapore, and we are proud to have worked on some of the most beautiful homes and businesses in the city. We have a team of highly skilled and experienced designers who are passionate about creating beautiful spaces that reflect our clients' unique style and personality.
Some of our work example include the following:
Bedroom Mood Board
1E Cantonment Road
Canberra Street
What They Said About our Service
At TodzTerior, we pride ourselves on providing high-quality interior design services to our clients. But don't just take our word for it – here are what some of our clients have to say about our work.
"Personally, I am someone who will always do my research and calculate the cost while also making sure that I will settle upon the best of the best. Hence after speaking to and "interviewing" over close to 20 ish ID, i finally settled upon Todz'Terior. They are constantly proposing ideas and improvements on how certain things can be done, such as color matching, lighting, running of pipes, etc. Many times we did make some modifications such as not having an open concept kitchen and he suggested having a framed glass partition which turned out looking excellent. We also did alot of shopping together such as lightings and tiles / stones." Rendy, Customer.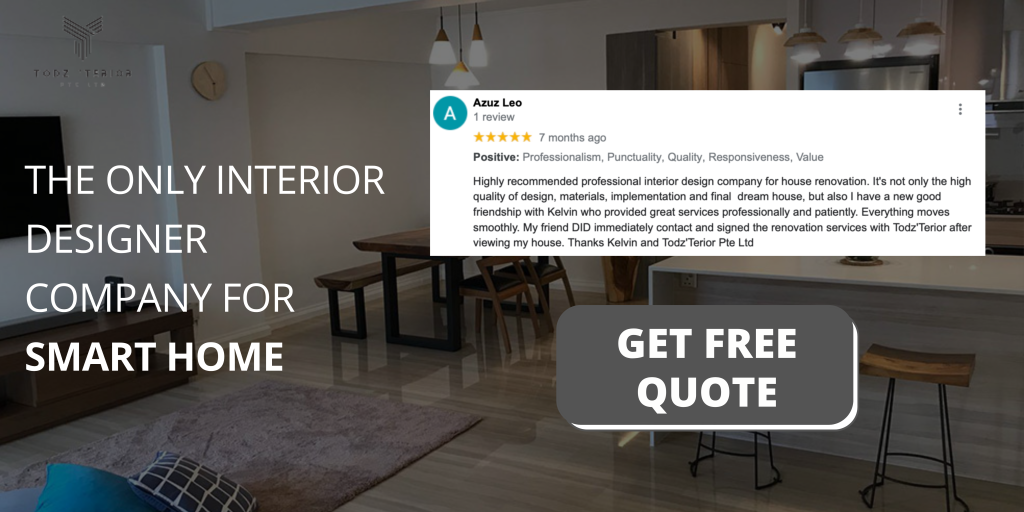 "Todz'Terior is pleasant to work with and has been responsive to our questions and feedback within the day during renovation and post renovation period. The team was able to rectify minor mistakes quickly and kept to the original deadline. The willingness to communicate is key throughout this renovation journey. Minor touch ups were arranged promptly even after moving in. At the end, we were able to keep to an agreed budget by prioritizing work on the kitchen and toilets." Ban, Customer.
Don't hesitate to find out more about us. Call us here or visit our showroom at 7 Gambas Crescent #01-03 Ark@Gambas Singapore 757087.