Do you consider remodeling your kitchen and looking for a kitchen contractor in Singapore? Or maybe you just want to make a small change in your kitchen? It's the time for you to have your kitchen renovation. As a reasons to remodel, your Kitchen is not a place to cook and eat only but a kitchen is a place where you can spread your love by preparing meals everyday. Doing a renovation to your kitchen is the best way to make your kitchen look more fresh. A simple kitchen is the solution for maximizing the function of your kitchen.
Kitchen Contractor Singapore
For those of you who want to find a kitchen contractor and are worried about the cost of kitchen renovation in Singapore, do not hesitate to Todzterior! You can obtain project management renovation based on your budget and interest. Here are several kitchen design ideas for your inspiration!
3 Tips For Kitchen Remodeling Ideas
Here are 3 tips for small kitchen remodel ideas that will inspire you.
Paint Update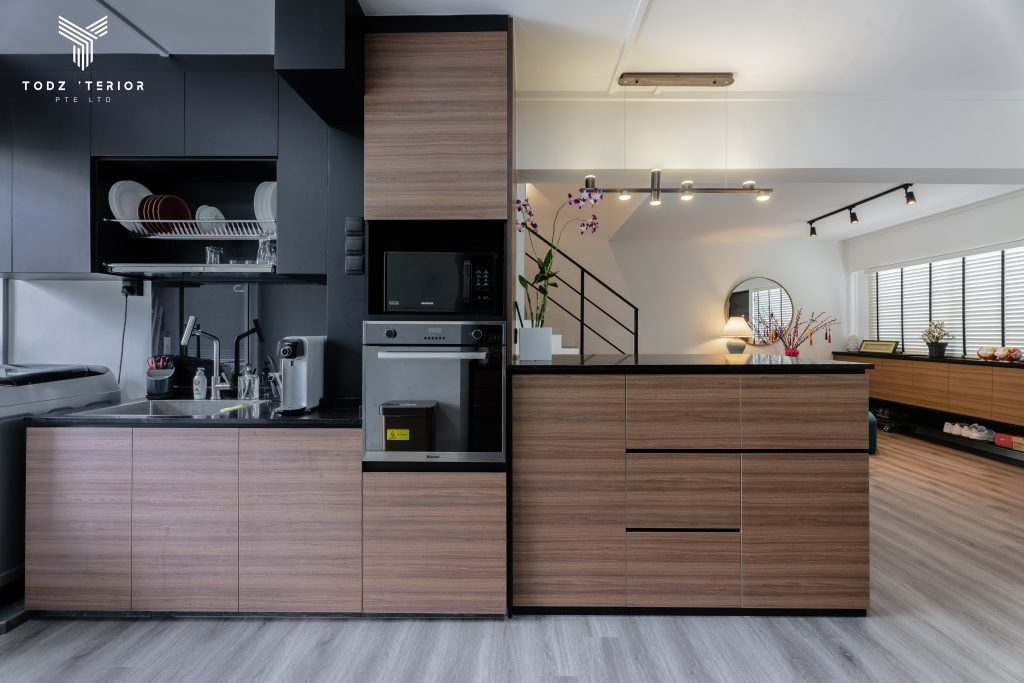 For you who want to make a small change in your kitchen you can try to update your kitchen paint. A new paint is a noticeable part when doing a renovation. But you need to remember to choose a different paint from the one you use to paint the other walls because there is smoke, water and oil. You need to give attention to how the new color will gel and how the texture withstand oil and heat.
Add a kitchen island and open up space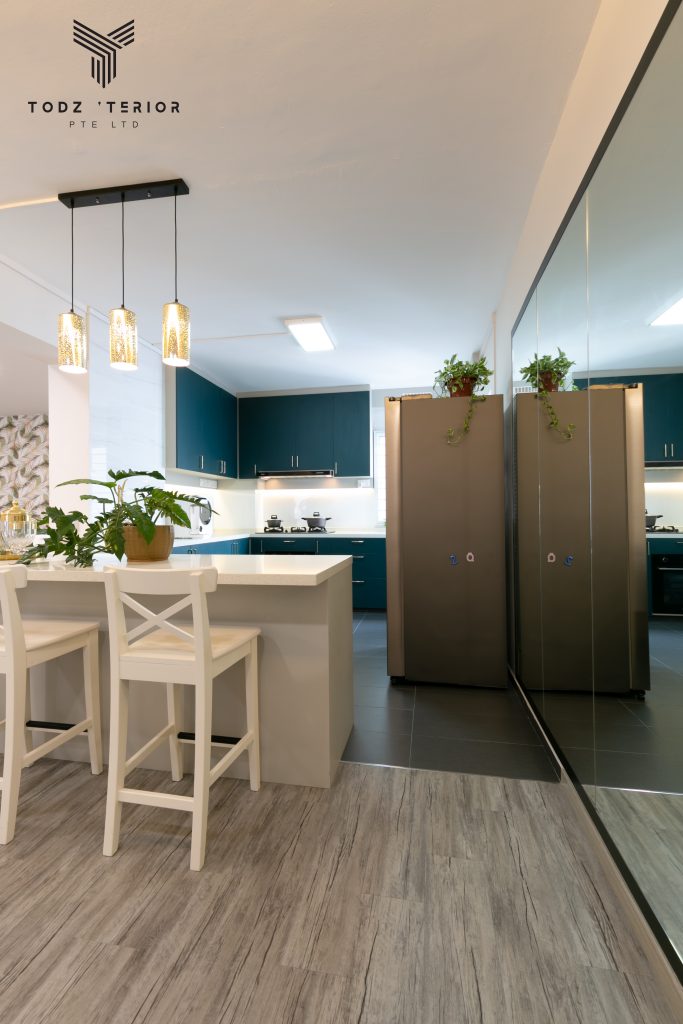 A kitchen island is the most focusable part when we enter a kitchen. If you want to renovate your kitchen, you can try to add a kitchen island. But you need to customize it on how big or small your kitchen is. You must give 4 feets of space surrounding the island which will give you a space to walk.
New Flooring
To make a different look to your kitchen, you can try to renovate your kitchen flooring. You can try to use a dark floor for your kitchen by using hardwood. Hardwood is the most well – known material for kitchens.
Here Is Why You Should Hire Kitchen Contractor
Do you keep thinking about why kitchen renovation is an important reason to remodel? Having a kitchen renovation is important to improve the functionality but some of you might make mistakes while renovating it by yourself. To avoid those mistakes, you can hire a kitchen contractor and interior designer to help you to do your renovation. Here are several reasons to hire a kitchen contractor.
Saving Time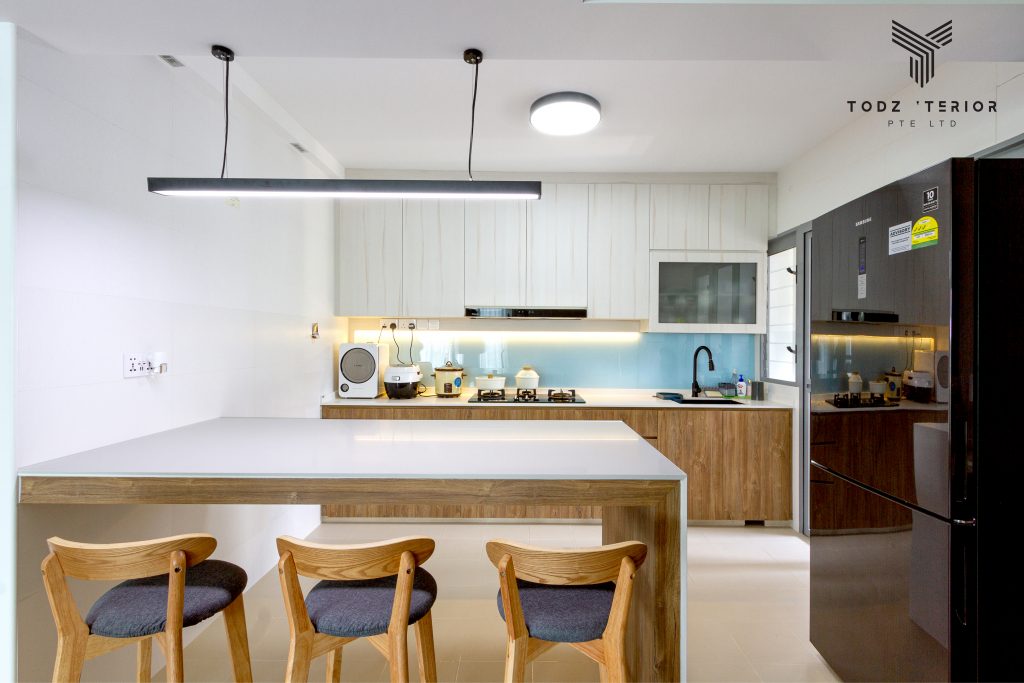 Doing a renovation by yourself is pretty time consuming. Beside that, you might ruin your own kitchen if you do it by yourself which can make you spend more money to fix it. To avoid it, you can hire a professional to help you to renovate your  kitchen based on your interest. A kitchen renovation can't be completed in a few days but it is more saving time if done by the professional than by your own.
Help You Choosing The Material
Kitchen contractors will help you to choose the materials that suit your kitchen. If the materials are too expensive, the kitchen contractors will give you another suggestion that fits your concept with an affordable budget. You can get some tips and tricks on how to save your cost when doing a kitchen renovation.
Increase your mood
You might get bored of your kitchen design that you have been using for years. Having a new kitchen will give you different energy which will increase your mood. With the development of the technology, kitchen appliances have been so sophisticated. You can change your kitchen appliances to save more electricity and your housing cost.
Todzterior Interior in Singapore
For those of you who want to have HBD kitchen renovation package 2021 in Singapore,please do not hesitate to contact Todzterior! Todzterior can help you to renovate your kitchen based on your interest and your budget. You can do a consultation about the design that you want first if you still can't choose the design that suit your commercial space. Todzterior offers a complete range of services for the planning, design, and renovating your kitchen. Todzterior recommend finishes, furniture, and fixtures that deliver their needs and work within their budget.

Are you ready to renovate your kitchen in Singapore? Do you want to find a professional commercial interior design firm in Singapore? Todzterior can be your company. So what are you waiting for? call Todzterior right away and discuss your new kitchen design!