Do you ever feel like you're too cluttered in your room? Or do you wish you could have a more spacious and well-designed bedroom?
It is hard to live with yourself when you are feeling cluttered and unorganized. And there's no question about that, especially if you don't have any space for an office or other hobbies in your bedroom. This is why, most of the time, people who are always too busy find themselves constantly searching for new ways to keep their rooms organized.
People who have a cluttered bedroom tend to feel overwhelmed, frustrated, and disorganized at all times. And because their bedrooms are cluttered, they are not able to relax and get ready for bed or even go to sleep at night.
In this article, I'm going to show you the top four simple bedroom design ideas you can apply today that will help you make your room more organized and spacious than ever before.
So if you want to start organizing your bedroom today, then read on…
Create a spacious-look bedroom with natural light
In the bedroom, we want to be able to take advantage of natural light, so we want to maximize the amount of space we have for windows. We also want to minimize the amount of electricity we use in the room, so we need to make sure that the blinds are not in the way of the windows and that the curtains do not block the sunlight. Not only does your bedroom look brighter now, but it also looks more spacious!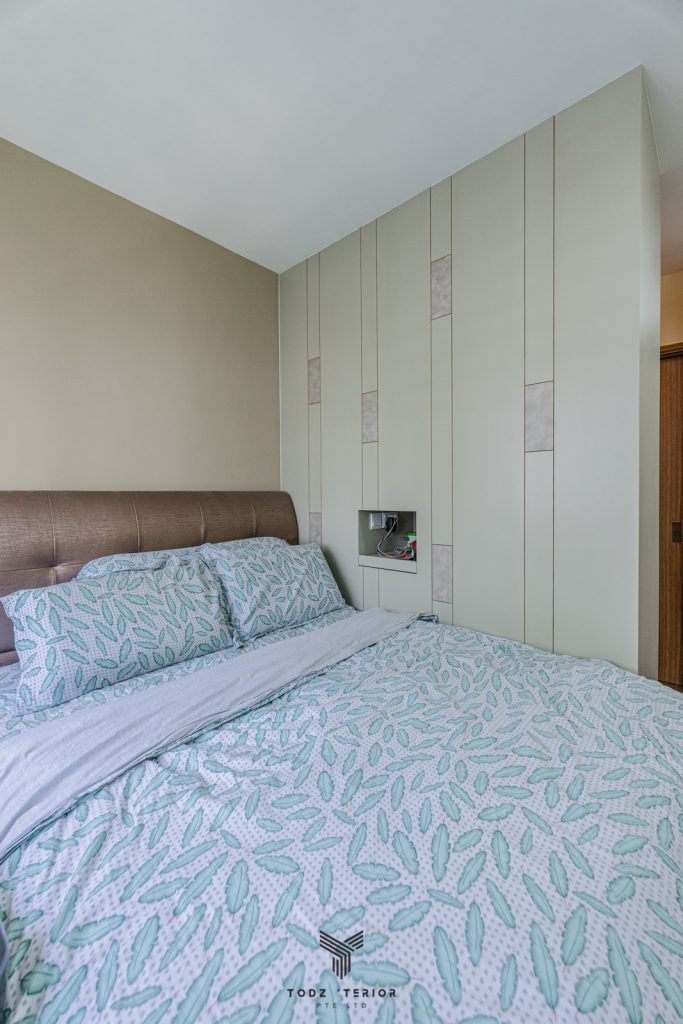 More light with all-white bedroom design
A bedroom makeover ideas design with a white color palette has the potential to be the most versatile. White is a versatile color that can be used to create a whole range of bedroom styles. It can be used to create a minimalist, modern look, a warm, cozy feel, a playful, contemporary feel, or a stylish, traditional feel. It can also reflect more natural light to your bedroom!
To keep your whites spotless clean, use easy-to-clean finishes like acrylic, laminate and washable soft furnishings.
Pop color bedroom design
A balance between the primary and secondary colors is important in designing a room. Take it one step at a time if you want to change from an all-white or neutral design. Add a few pops of color. They can be used to compliment the other primary color in the bedroom.
Moreover, they are fun and vibrant and will add some excitement to the room. Those pops colors can also add some fun and personality to the room and create a warmer, warmer feel to the room. You will feel comfortable and relaxed in this kind of master bedroom design.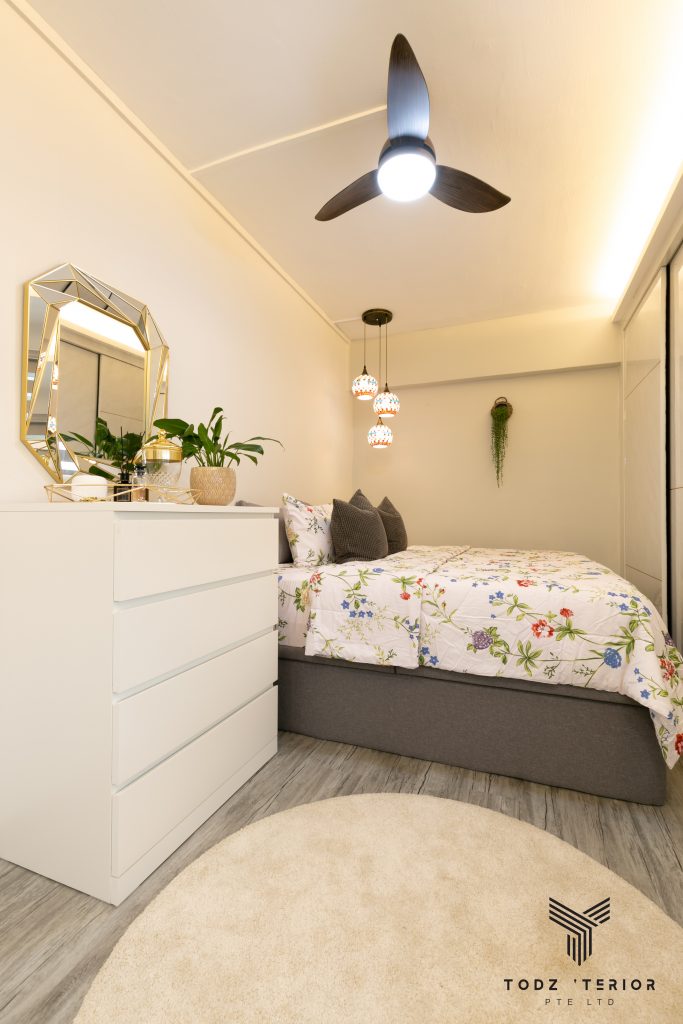 Low-height bed bedroom design
A bedroom design idea that can be executed out of the box is to simply lower your bed and prop it up against a corner wall. The available space in your bedroom can now be utilized and accommodated for the spatial angles in your bedroom. Add some cushions, pillows and throw cushions to create a cozy corner for yourself. You can also use the vertical space left free now to create storage or display art to add some style to your bedroom small house ideas.
Furthermore, you can use the space you have left to store some of your favorite books or other items you want to keep close to you at night. Or you can also add a desk or other functional furniture to this corner. If you want to make your room more fresh, adding some potted plants may be a nice idea to create a cozy corner.

What can Todz'Terior do for you?
Your bedroom is a personal space that needs to be organized and well-kept. If you want to have a more organized and more spacious bedroom, then you need to start organizing your bedroom right now. With Todz'Terior, you can create the perfect storage system for your bedroom and achieve a neat and tidy bedroom with ease. You don't need to spend a lot of money on buying expensive accessories or buying new furniture for your bedroom, we can design it without breaking the bank!