Purchasing a home is prohibitively expensive. Not only are property prices constantly rising, but you'll also need to spend a lot of money on home modifications if you want to make your home genuinely your own.
Renovations on new residences, such as HDB BTO flats and new condos, are normally less expensive than resale properties because they're "fresh new" and may already include flooring, bathroom fixtures, and other amenities. Even still, Qanvast estimates that upgrading a new HDB flat will cost $38,850 to $52,000, while remodeling a new condo will cost $24,000 to $33,500.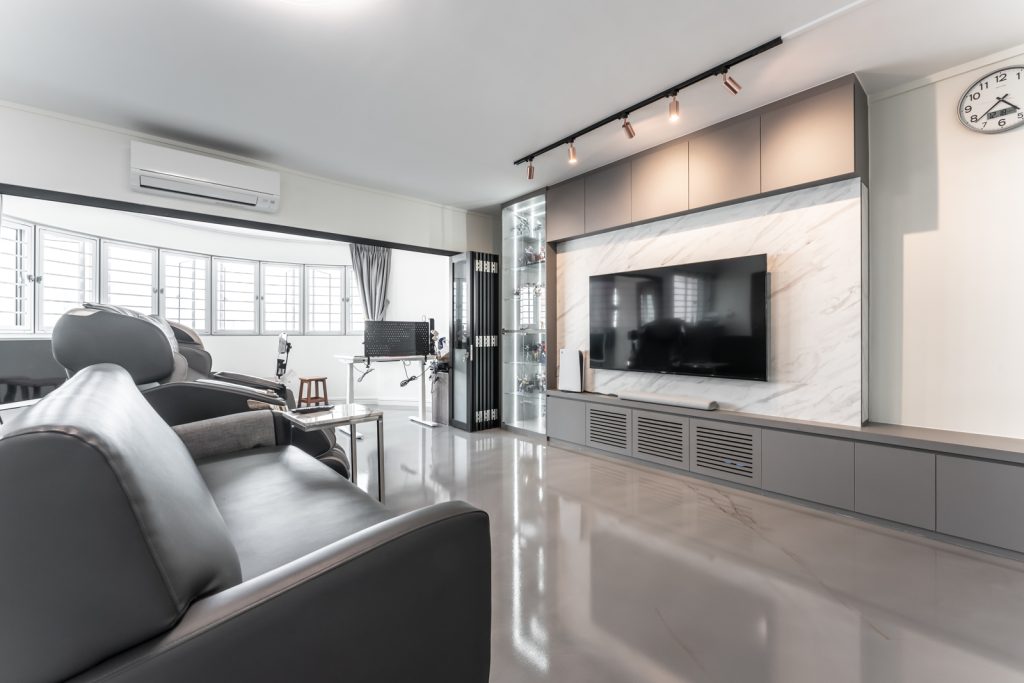 That's not cheap at all. And after splashing hundreds of thousands on the home itself (and probably your recent wedding), it's highly likely that you've wiped out almost all your hard earned savings. This is where home renovation loans come in. Check this tips below to know more about home renovation loan singapore.
What is a renovation loan?
A renovation loan is literally that – a loan you take to finance the cost of renovating your home. You can use renovation loans to pay for electrical and wiring, painting and papering walls, flooring and tiling, carpentry, etc.
The maximum loan amount is $30,000 or six times your monthly salary (whichever is lower), and most renovation loans allow you to take one to five years to repay your loan. There is also usually a minimum annual income requirement of $24,000 to $30,000.
In case you're thinking of playing punk, the funds are disbursed directly to your renovation contractors, so there's no way you can game the system and use the money to fly off to the Maldives for a holiday or something.
This sounds like quite a good solution to the problem, right? Indeed, if you genuinely need a couple of thousand bucks more to pay for necessary renovations, a renovation loan can be very helpful.
Home renovation loan in Singapore: What you will commonly get
If you are planning to get a home renovation loan singapore, keep in mind the restrictions imposed on the use of the loan.  
Can be used for:
Electrical and wiring works
Built-in cabinets
Painting and redecorating works (e.g. wallpaper)
Structural alterations
External works within the compound of the house
Flooring and tiling
Basic bathroom fittings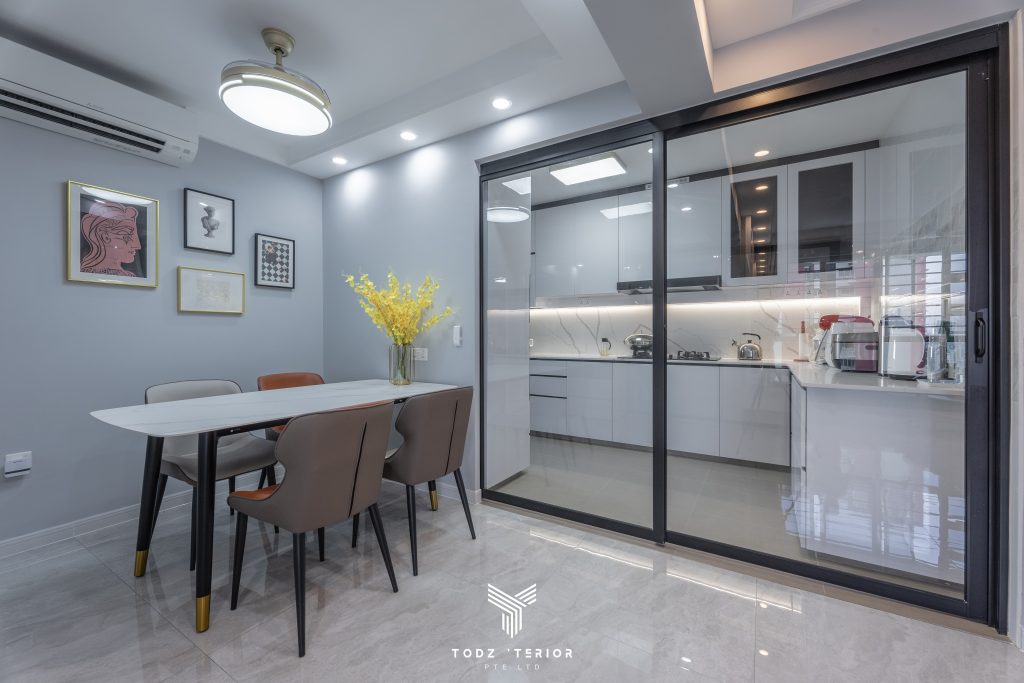 Cannot be used for:
Furnishings
Air-conditioning
Refrigerator
Washing machine
Curtains
Home entertainment system
Household appliances
Factors To Consider When Choosing a Renovation Loan
Interest Rates
The first thing that loan customers think about when taking out a loan is the interest charges. And rightly so, since it can indeed amount to a few extra thousand dollars over and above the principal borrowed.
Note that the monthly interest rate might not equal the effective interest rate!
Sometimes banks do offer promotions, like reduced interest rates over a period, processing fee waivers and other perks to make the loan more attractive. But it's always good to do a proper calculation first to see if it makes sense for your situation.
Loan Quantum
Apart from the maximum loan amount that we mentioned above, most banks also have a minimum loan amount. Banks such as OCBC have a minimum loan quantum as low as S$5,000 while others require loans to be at least S$10,000.
Fees
When applying for a loan, there are other fees involved as well. The standard fees are processing fees, admin fees, insurance fees and late payment fees.
Processing fees are pegged to the approved loan amount. So if you take a loan of $20,000, you might have to pay 1% of that.
If you opt for your loan to be split into multiple cashier's orders, the bank might charge you an admin fee.
All loan customers are subject to late payment for not paying their instalments and/or interest on time.
Loan Provider
Homeowners who are taking up home loans can usually save some money if they take a renovation loan from the same home loan provider. Banks might offer discounts in their renovation loan package that could be up to 0.5% cheaper!
How To Apply for Renovation Loan?
As you plan your renovation, calculate how much your ideal renovation will cost. You could use a renovation budget calculator to help.
Here are 3 simple steps to apply for your first renovation loan:
Step 1: Get a quote from your contractor
Once you've checked that you qualify for a renovation loan, you can scout around for interior designers and contractors. Ask various vendors for quotes so you can apply for your loan.
Step 2: Prepare your documents
NRIC
Latest IRAS Notice of Assessment
Income Statements
Invoice
Proof of Home Ownership
You can apply for the loan online, over the phone or at a branch.
Step 3: Apply for a loan
Submit the prepared documents to the bank. You will receive a letter once the loan is approved.
Note that renovation loan disbursements are made in the name of your home renovation contractor – not you. You won't be able to cash out the money and use it on your own expenses.
Renovation loan vs personal loan
A renovation loan is very similar to a personal loan, except you get to enjoy slightly lower rates. Both are considered unsecured loans.
As you can see, home renovation loan interest rates are mostly below 4.5% p.a., with the more competitive packages even going below 3% p.a. On the other hand, personal loan rates typically hover around 4% to over 5% p.a.
The reason why banks can offer better rates is because you're required to show proof that you're borrowing funds for the "legitimate" reason of renovation. During application, you'll be asked to provide proof of property ownership, as well as your contractor's invoice.
Although the difference in interest rates seem slight, it can really add up over the years. So if your purpose for borrowing from the bank is to pay for renovations, definitely choose a renovation loan over a personal loan.

At the end of the day, a renovation loan is still a loan, which means incurring debt. It's dangerous (and not to mention, foolhardy) to think of them as "an easy way" to pay for your dream home transformation.
We say, a wiser way is to tally your savings to come up with a renovation budget, and then spend it by prioritising essential renovations first. Also, since most banks use compounding interest, if you can afford the higher monthly repayments, choosing a shorter tenure will also be cheaper in the long run. Contact Todzterior to know more about home renovation loan singapore.