Sticking to a budget is always a challenge. Creating a budget for a large project you've never done before is an even bigger challenge. When it comes to home renovation costs, building a feasible budget requires a detailed plan and plenty of research.
Budgeting Home Renovation
Whether you plan to renovate a house before moving in or are preparing to remodel your current abode, we know budgeting for a home renovation can be a tough process. First, you'll need to determine what it is you really need versus what you simply want. Next, you'll have to figure out how to pay for home renovation in the first place. Once you have a general idea of how much money you have to spend on renovation, you should be able to make better decisions on finishes, appliances and other renovation features.
The Average Cost of Home Renovation in Singapore
Whichever situation you are in, it is a great starting point to understand the average cost of a home renovation within Singapore. Keep reading the renovation price list to find data on the average cost of a home remodel and some questions you should consider before getting started.
Average Cost of Home Renovation for a 4 room HDB Flat
Home renovation for a 4 room hdb flat average cost of a moderate home renovation is around S$50,750. This cost includes all of the raw material required and the labor needed to complete the project. In general, there are nine major components you will need to pay for example.
Remodeling Area
Average Light Renovation
Average Moderate Renovation
Average Extensive Renovation
hacking
S$1,200
S$2,800
S$11,350
Masonry
S$3,000
S$10,400
S$37,500
Carpentry
S$7,000
S$17,950
S$53,450
Plumbing
S$1,200
S$2,800
S$8,700
Electrical
S$1,000
S$1,600
S$5,450
Painting
S$800
S$1,600
S$2,950
Glass & Aluminium
S$1,500
S$3,850
S$9,450
Cleaning & Polishing
S$700
S$1,400
S$7,800
Appliance
S$7,500 (A/C, Washing Machines, etc)
Total
S$23,900
S$50,750
S$144,150
At any one of these steps, your choice of materials can decrease the cost of a remodel substantially. For instance, using laminate instead of marble in the kitchen and vinyl instead of granite in the bathroom are just a few simple ways to save. For instance, below is the table that shows the range of pricing for each flooring materials option.
| | | | |
| --- | --- | --- | --- |
| Flooring Material | Low End Cost | Average Cost | High End Cost |
| Marble | S$10 per square foot | S$12,5 per square foot | S$15 per square foot |
| Granite | S$10 per square foot | S$15 per square foot | S$20 per square foot |
| Parquet | S$7 per square foot | S$10,5 per square foot | S$14 per square foot |
| Laminate | s$3,5 per square foot | S$4,0 per square foot | S$4,5 per square foot |
| Vinyl | s$6 per square foot | S$6,25 per square foot | S$7,5 per square foot |
| Ceramic / Tiles | s$3 per square foot | S$9 per square foot | S$15 per square foot |
| Installation Labor | s$3 per square foot | S$6,5 per square foot | S$10 per square foot |
If money is an issue, consider the raw material at every step of the process and see if cheaper solutions exist. On top of this raw material cost, completing a portion of the work yourself can be a great way to save on labor.
How to Save Money for Home Renovation
Are you in the process of renovating your home? Many people ask about where to spend money on home renovations. Often, major upgrades can get quite expensive if you aren't paying attention, so if you're on a tight budget, consider focusing on saving money while renovating. Here are some tips on how to cut costs when renovating.
Set a Budget and Stick to it
One of the biggest mistakes homeowners make when renovating their property is failing to set a budget. By not having one in place before you begin work, you'll often end up spending more than you originally intended. Be sure to take time to figure out how much you can afford and create a budget for your renovation project.
Find Good Deals on Essential Pieces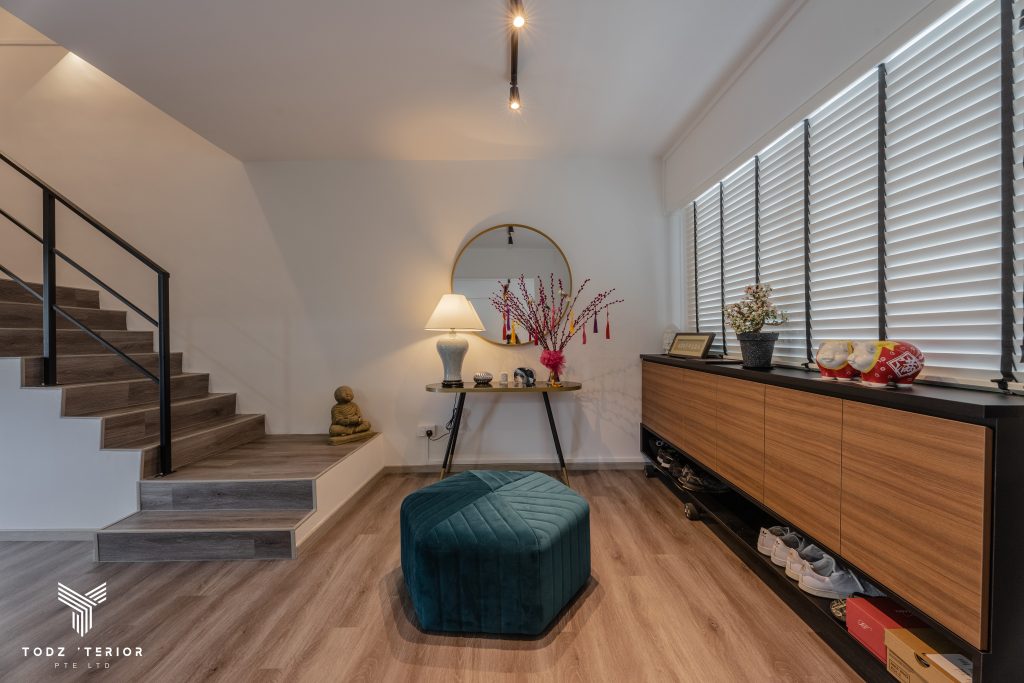 No one said you had to pay top dollar for the most essential pieces for your home renovation. Instead of spending a small fortune for new granite countertops, you can wait a little while for the materials to go on sale. The same holds true with kitchen island installations, brand new windows and just about anything else that needs replacing during the home renovation process.
Todzterior Interior in Singapore
For those of you who want to redesign your house, please do not hesitate to contact Todzterior! Todzterior can help you to have home renovation in Singapore with an affordable price. Todzterior offers a complete range of services for the planning, design, and renovating of your bedroom. Todzterior also recommends finishes, furniture and fixtures that deliver their needs and work within their budget.
Bored of seeing your interior design already? Do you want to get a budget renovation package? Todzterior is the answer. So what are you waiting for? Discuss your new interior design right now !