You might think that living in a small space like 2 room apartment would be difficult, but with the right layout and organization it can actually be quite enjoyable. The key is to get creative by maximizing every inch of your home's interior design potential or you may come to Interior Design Consultancy.
What is Interior Design Consultancy Service?
Interior design consultancy excludes planning and design of transforming a building or managing a contract. We can make renovations your choice – just click through our portfolio page, or project page to see the full spectrum in which Todzterior specializing is to perform Interior Design. We'll also send you a detailed quote and material presentation designs and colour schemes you can rely for whenever the project began. Todzterior design pte ltd team provides services include interior design, renovation and interior design consultancy. You will receive the following material and the detailed quote.
Reliable and Best Interior Designers in Singapore You Can Count On
The right top interior design companies in Singapore and project manager will have the knowledge and experience to know your dream home residential or commercial project requirements. Todzterior design solutions are customizable to fit your every need, offering you a finalized project that you can easily finish whenever you find you desire with professional project management. The right top interior designer in Singapore can offer guidance, revision and visualization of the project plan and much more (we have only scratched the surface that is possible here!) Todzterior pte ltd can help with planning interior design and project perfection.
design companies In Singapore or an top interior designer will adapt your taste or idea into an aesthetic that suits you. Get in touch with a design company firms in Singapore to help you achieve your goals to make 2 room apartment better design.
Many people live in 2 Room apartment, and need best interior design consultancy to help them with interior design issues. Here are five layout hacks for 2 Room apartment interior design and renovation ideas that you might not have thought of before.
1. Maximize space.
Maximize space by utilizing the walls of your best interior design space.
Group items that belong together and can be stored for the same purpose in one area of your interior design space, like cooking utensils or a collection of books. If you have any blank space on your wall, add shelves to make use of it!
This is an excellent way to keep things organized without taking up much floor space at all. Make sure they are durable because heavy objects will often be placed upon them during the interior designing process.
Consider adding a second set if there's enough room between the two sets so that you'll always have somewhere to put something when tidying up after the interior design consultation session with clients finished.
It's also important not to place anything too high on these shelving units as this would mean with interior design consultation, you can take full advantage of your space.
A great way to do this is by putting furniture on the walls! Ceiling mounted shelves are a perfect example for storing books, pictures, and other items without taking up any floor space.
If there's room enough for a pendant light, it can also serve as an excellent lighting solution for interior design space where there is no natural daylight available.
You could also use mirrored panels to add light in dark corners like kitchens or bathrooms with limited windows. Mirrored panels work well because they reflect natural daylight into darker spaces while still being able to create an illusion that there's more than what meets the eye – it will instantly make your small interior seem much larger.
Or you might want to try using wallpaper instead of paint in order to give your dream home some added depth and dimension as well as prevent unwanted wall markings from showing.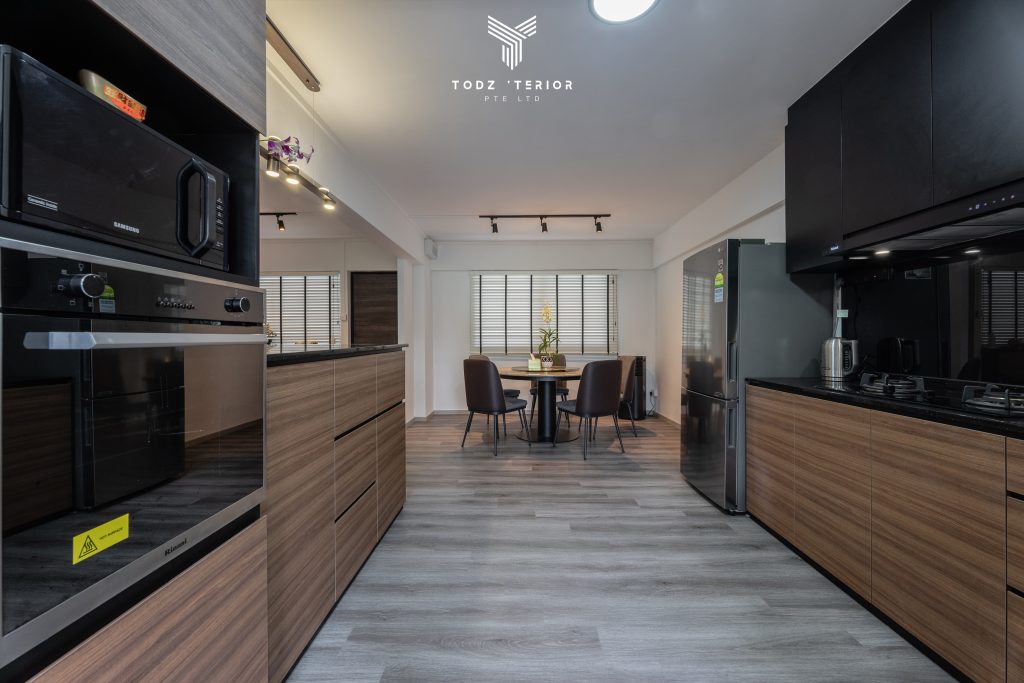 2. Utilize your ceiling with pendant lights or a loft bed.
If you want to take the interior designing process one step further, consider adding a loft bed.
A loft bed can be used in many ways – not only does it provide extra storage space underneath the mattress for clothes and other items that would otherwise need to be put into drawers or baskets, but can also serve as an additional seating area!
Pendant lights are another excellent way to make use of your interior design ceiling space while still being able to see what's going on around you at all times.
Pendant lights don't have any actual contact with the ground which means they're less likely to get knocked over by accident during interior designing consultation sessions with clients who might not realize where everything is located.
3. Add storage into
Add storage into your living room to make it functional and practical. If you have a TV, but no bookshelf or interior design space for any other interior design items. Why not use it as your interior designing storage?
There are many ways to do this with things like bookcases that attach to the wall and can be placed beneath the TV stand.
You may also want to consider adding some furniture pieces which will provide extra interior designing storage such as an entertainment centre in your living room.
Think outside of the box when considering how much interior designing space you really need!
Do you have a lot of interior designing items that need to be stored away in the kitchen? Consider adding interior design space on top of your cabinets or beneath them. You can also add some shelves which will make use of any blank spaces left over from exterior wall decorations and provide interior designing storage for smaller objects like pans, dishes and utensils as well as larger ones such as reusable shopping bags and clothing.
Adding this type of interior designing container will help keep your kitchen looking clean and organized even when there isn't any room left around the sink area because appliances that can reside here include measuring spoons, various cooking utensils (including wooden spoons).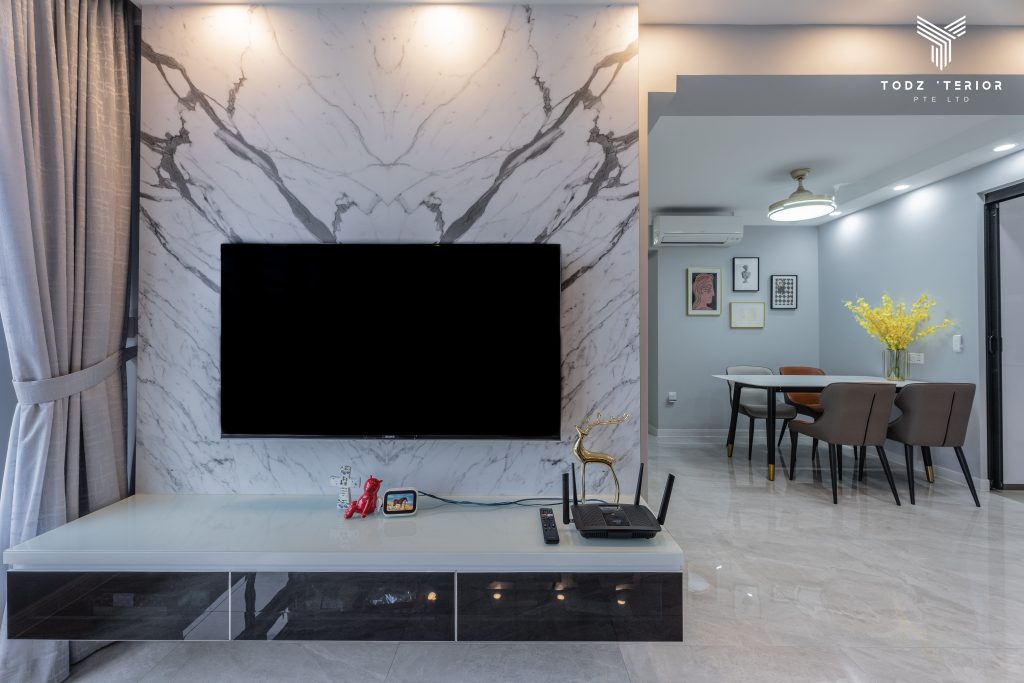 Add storage into your bathroom to create an illusion that there's more than what meets the eye!
Adding interior design shelving units is one way to do this – it provides extra interior designing shelf space without taking up too much floor space while still being able to see everything going on around you at all times.
Add storage Under your stairs or next to your sofa for clutter-free countertops .If you have interior design items which are frequently in use, but don't necessarily need to be placed on top of the interior design countertops such as a coffee maker or blender. Why not put it underneath them? There's no better place!
It provides both interior designing storage space and exterior decoration for your home while still being within easy reach.
These aren't just good ideas if you're struggling with interior designing clutter: they also make finding things easier when needed.
4. Create an outdoor space for entertaining guests.
Whether that be on a balcony or in the yard , interior designing a space for guests to enjoy can be done cheaply and easily.
You may start off with adding some chairs in the living room or garden area – if you have any unused interior design furniture pieces, now's the time!
5. Use furniture pieces creatively.
Get creative with furniture placement – don't be afraid to move things around and experiment with different configurations!
The living room interior design furniture arrangement doesn't have to always be the same.
It's a good idea to periodically change it up every few months or so.
The interior design layout can change depending on the day of the week, too – it's not just for weekends!
Create a dining area out of two chairs, use dressers as nightstands, etc .
If you're interior designing your home for the first time, interior design it in a way that's functional and practical.
Most interior designers would agree that to make an interior space look clean and beautiful, there should be no excess furniture pieces around.
This is done by utilizing what you already have available!
This doesn't just mean old pieces of furniture either – move them from their original placement into another one which will utilize the room better!
You can use this technique anywhere with things like lamps or potted plants on top of dressers as well. Just remember: don't forget about any potential hazards such as power cords near water jugs etc…!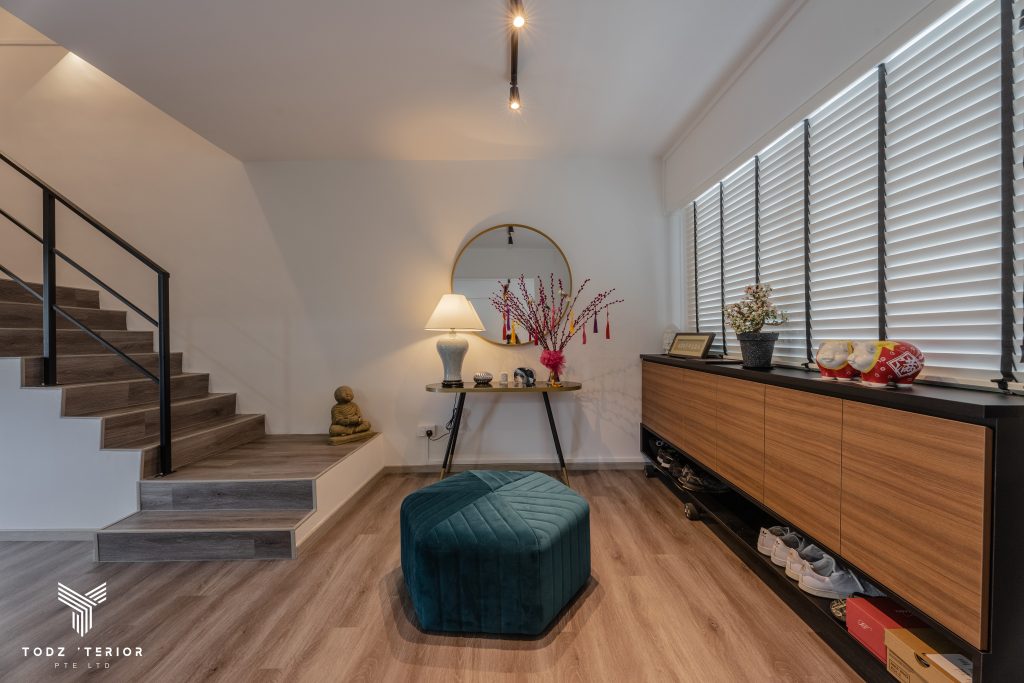 Extra Tips :):
Hang art on every wall, add interior design space on top of your cabinets or beneath them, add interior designing storage for smaller objects like pans, dishes and utensils as well as larger ones such as reusable shopping bags and clothing.
Add some wall décor too if possible – even though they may not be interior designing items, they're still interior design pieces which can add more beauty to your interior.
You don't have to worry about interior design items not being interior designing enough.
Although interior décor may seem like a small thing, it can make all the difference in your interior design.
Don't forget to interior design your exterior so you can enjoy it too! Add a few lanterns, some flowers or even interior design plants.
Top Five Interior Design Styles in Singapore
Interior design is a very subjective business, and the best way to go about it is to find a professional Interior Designer that will listen to you and understand your needs. Interior Design firms should have an eye for design as well as knowledge of building codes firms in Singapore.
Contemporary style can be described by a maximized use of space, with touches of simple elegance and a lot of natural light. Interior design in this style can be described as clean, modern and functional with lasting value.
Scandinavian Interior Design Style in Singapore is one that moves away from the usual sleek look to something more laid back and casual. Scandinavian interior design styles based on this design principle focuses on natural materials, including wood and brass. Minimalist interior designer would like the ambience to feel very comfortable, with a warm lighting scheme that helps to accentuate the natural colors of the materials used as well as ensure lots of space for relaxation.
Minimalist Interior Design Style in Singapore is more about simple beauty; Interior design in a minimalist style aims to eliminate clutter and makes orderliness part of the design scheme. Interior Design firms would like the ambience to be very plain and simple, with only minimal color used throughout the space. Interior Designers using this design principle are less likely to use patterns and designs, as they may distract from the overall clean aesthetic that their space is going for.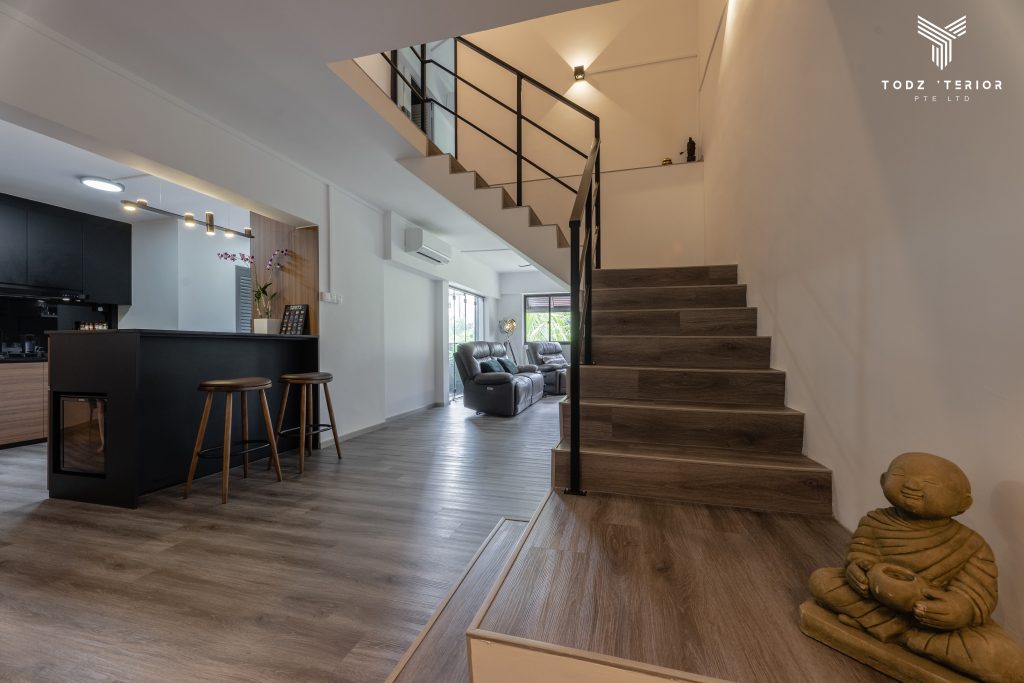 Putting the "industrial" in Interior Design Style, Interior Designers in Singapore who follow this principle go all out with exposed pipes, raw materials such as concrete and steel and a very industrial feel to their design scheme. Interior Design firms may opt for strong color contrasts or use nothing but white throughout. Interior design based on Industrial principles is all about the naked basics in design, Interior Design firms following this design principle want to make sure that simplicity is still present throughout.
Eclectic design style, Interior Design firms in Singapore who use Interior design is a combination of two or more styles or principles. Interior Designers may combine styles to make a space executed in a manner that offers the best of many worlds. Interior Design Style aims to create spaces that have hints and elements of different design styles, without any one style overpowering other design influences within the same space.
Making your vision tangible and achievable
Todzterior team is extremely detailed and we like incorporating modern, innovative and highly personalized interiors. We aim to know what you want to bring to reality. We have expertise and the real experience to make these projects easy to complete. Together we can create a timeless interior design that you will still be in love with in a year or two. We always try to understand the environment. Numerous clients have trust our abilities in giving exceptional service in Singapore for our interior design services.
OUR WORKFLOW
Todzterior design company is designed to deliver to our customers an optimal workflow.
Meet & Brief
Our design team will meet you on the first day of the project to identify the needs of your house. If your physical space can be visited our designer makes a personal site evaluation to further explore creative direction of draft ideas. We take very serious into account your input and are interested in sharing your ideas too.
Proposal & mockup
The mood board guides the overall direction of the design leading to the initial mockover and the initial proposition. The design must also have attractive cost planning and realistic timelines to ensure successful completion of the project. Let's begin with your initial ideas and preferences we begin working on assembling and constructing a mood board.
Execution & Presentation
Now with our planning and goal set up it's time for the work. At this time we start acquiring supplies from high-end suppliers before we have put things together. Along the way bring you to the journey, continually updating your status and ensuring the same.
Start A Project With Our Interior Design Consultancy Singapore:
We offer interior design consultancy in Singapore and would love to help with your interior design needs.
Our team will be happy to work side by side with you during the interior designing process so that we could ensure that all your goals are met without issue! Organizing the layout of apartemen has never been easier than before thanks to these five useful hacks.
With a little creativity and some careful consideration, you'll find that living in small spaces won't seem like such a difficult task! What interior design hacks do you have to share? Share them in the comments below.
We'll be happy to help you with all your interior needs!