If you are looking for some practical and creative 5 room apartment interior design ideas in Singapore, then this blog post is just what you need. We will go over 7+ different ideas that use color schemes, furniture, and lighting to give your home a unique look.
Whether you are decorating on a budget or have unlimited funds – we've got something for everyone!. However, before we start we'll showcase a range of different renovation ideas in Singapore sorted from various interior design styles to help you get inspired.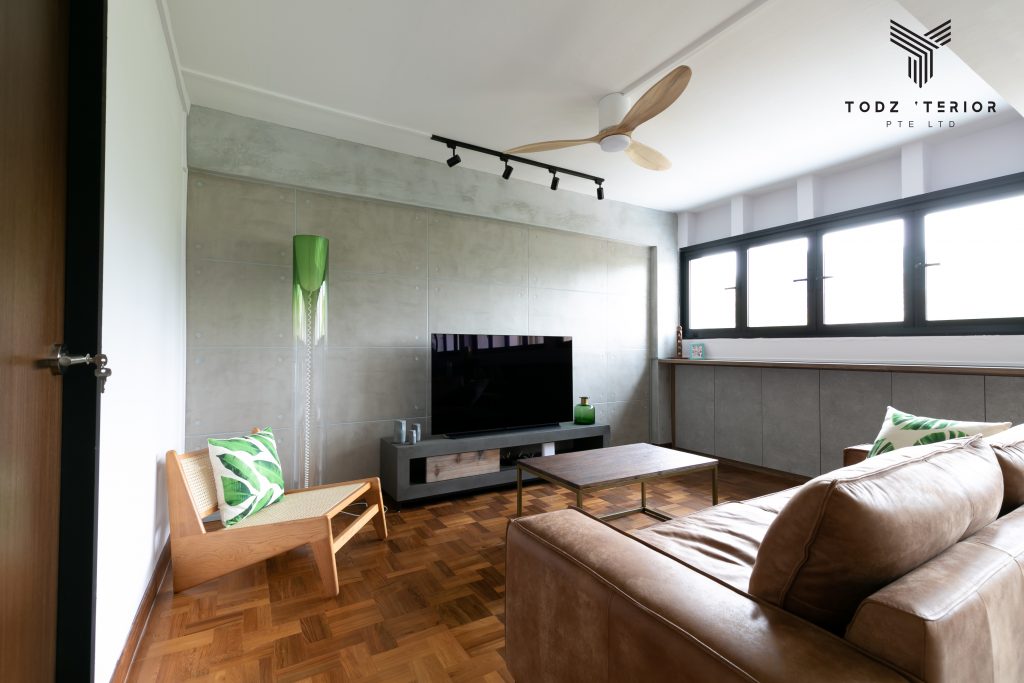 If you are a fan of Scandinavian design, then these ideas will be right up your ally. You can even mix and match some decor items to give it that extra personal touch.
#1 Go for Light Colors with Dark Accents
We recommend using light colors like white or off-white in the living room. However, the bedrooms and dining rooms can use dark colors like deep red or red-orange. Accentuate these living spaces with some colorful pieces of furniture to give them that extra spice!
#2 Multiple Interior Design Styles
If you are not sure what type of theme you want for your 5 room apartment – don't worry we have got a few more ideas that will work well if you want something different! The first looks like a mix between minimalist Scandinavian and industrial design elements. You could also choose the second idea which is mostly Scandinavian but also has an Asian touch with some wooden floor dinner tables. For example, in our latest renovation project we added small rattan chairs around each square glass coffee table . What do you think, is it a good idea?
Industrial Interior Design Ideas Singapore
In our third apartment renovation project we used the industrial design style . We added concrete tables and benches for the kitchen, red lamps in the living room, and black chairs with cream-colored cushions. We also added simple wooden bars on top of cabinets next to the dining table as extra lighting fixtures . It might look crowded, but this way everyone can see each other while eating.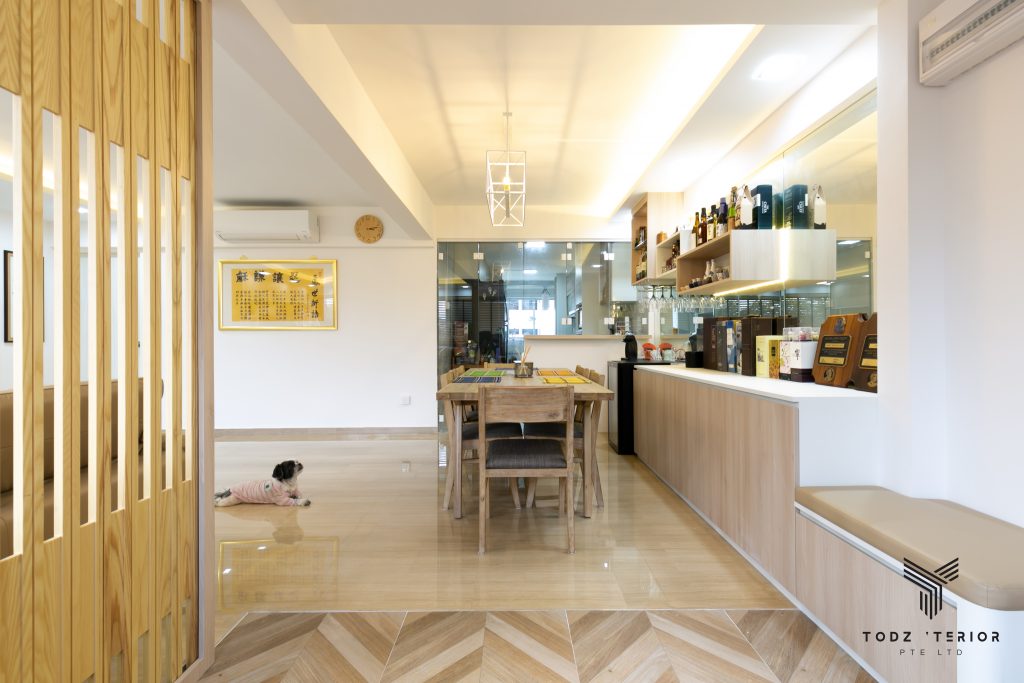 Minimalist interior design style
In our fourth renovation project we used a minimalist interior design style . We chose light colors like off-white, cream and grey to paint all the walls in each room. In the living room we left one wall white for the window and painted one side of the sofa with the same color as well. That way it blends together nicely and doesn't take away from any decor elements.
Modern interior design style
The fourth idea in this Interior Design Ideas Singapore post is a modern interior design style . We recommend using white or black for the walls and picking light brown as your main color. Then choose very bright accents like red, yellow or lime-green to go against the background – these colors will make sure you stand out! Have extra fun by combining major furniture with an industrial vibe, modern elements, and unfinished pieces . In other words – mix all styles together! We used an unfinished table for the kitchen, a white sofa with a chrome coffee table in front of it in the living room. Then we added some red accents like pillows to contrast against the white walls.
Japanese-style interior design style
The fifth Interior Design Ideas Singapore offers a Japanese-style interior design style . This house looks likes it is painted with a mixture of white and grey watercolor paint . If you want to achieve this look we recommend using the same color for all walls in each room. Then choose black or another dark color that will work well as an accent. Have fun by adding small elements that complement the main color!
The last Interior Design Ideas Singapore for this post is a classic interior design style which you see often in old European houses. We recommend using stained wood or dark wooden floors to create a rustic atmosphere. Paint each room white or grey and choose some colorful rugs or cushions to go against your walls. For the kitchen choose dark wood like mahogany, but for the dining room opt for a lighter shade of oak or pine .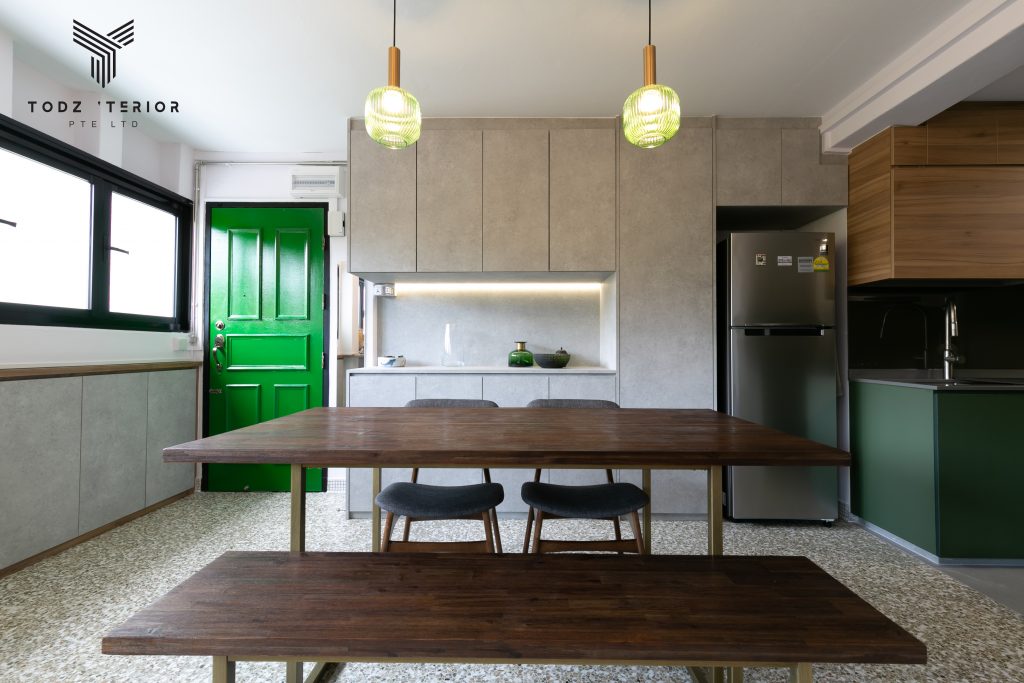 Retro interior design Style Singapore
We hope you enjoyed our Interior Design Ideas Singapore that shows 5 out of the many design styles we have done for our renovation projects. Which one is your favorite?
Do you know what Interior Design style will fit your style, budget and house condition best? This Interior Designer Singapore suggests you to make a practical list of things you want from Interior Design before you start the renovation process. This Interior Designer Singapore has picked Interior Design ideas from Interior Designers around the world, which we gathered and summarized into this Interior Decorating Ideas article. We hope it will help you find the best Interior Designer for your house!
Monochrome interior design style
Interior Design Ideas Singapore includes Black Interior Design Ideas Singapore and White Interior Design Ideas Singapore . It is a very popular choice for small houses, especially since it creates a minimalist atmosphere. We recommend choosing one main color to paint all the walls in each room. When you opt for this Interior Design style we advise you to choose a warm neutral hue like tan or grey. If you want to add a pop of color, go for colorful pillows or rugs!
Classical interior design style
Singapore Interior Design Ideas Singapore includes Classic Interior Design Style Singapore Interior Design Ideas and Modern Interior Interior Design Styles Singapore . It is characterized by a warm neutral hue like tan, grey or beige. If you choose this design style we recommend painting the walls in each room white. Then, add some dark wooden floors to create contrast with the color of your walls. Add some zebra prints to your Interior Design Singapore ideas to add a fun touch!
Chinese-style Interior Design Style
Singapore Chinese Interior Design Style is characterized by muted hues of green, black and red . For this Interior Design style you can choose a neutral tone like tan for all the walls in each room . As an accent color we recommend red, black or green. When you want to create a more modern Interior Design , just avoid using the Chinese Interior Design Style elements like lanterns and red details!
5+ Practical Ideas for 5 Room apartment with Interior Design Ideas Singapore.
Interior design is not only about picking the furniture and then putting it into a home, but also about understanding the client's needs and providing them with practical solutions to their problems. Here are 7 Interior Design Ideas for Living Room Designs in a 5-room apartment that will help you come up with practical solutions to your space problems!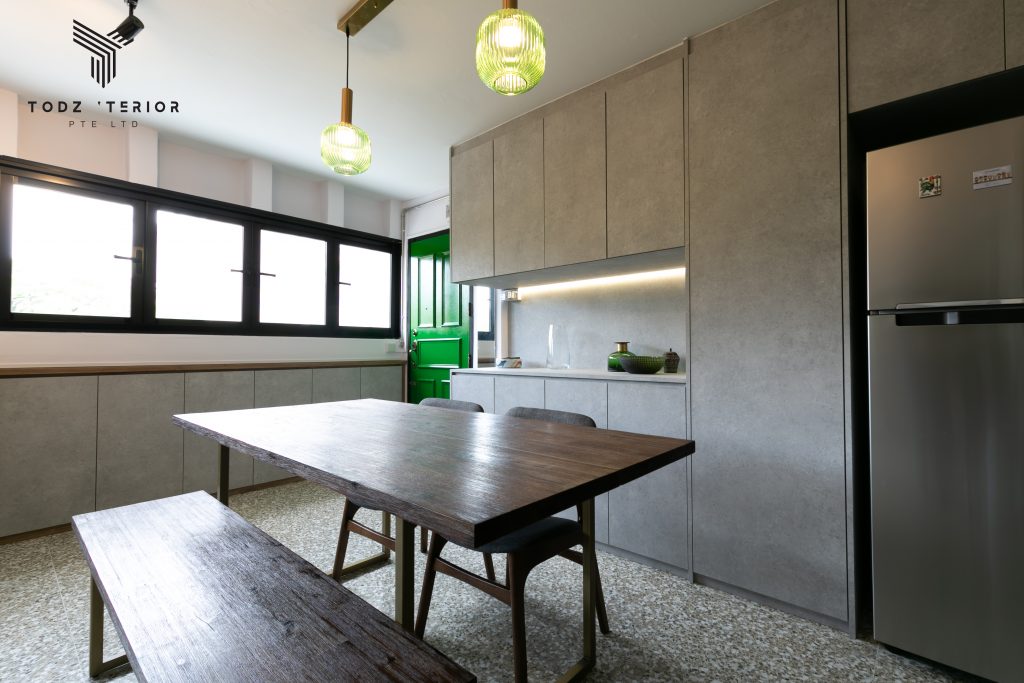 1. Create a home office with built-in shelving.
This is a great way to create an office space in the house. The shelves will allow you to store documents and work without cluttering up your desk or workspace.
Make sure that any furniture you purchase for this area matches so it creates a cohesive look throughout the room.
For example, if you have modern furnishings in other parts of your home but want traditional built-in shelving, find something with more wood accents instead of metal ones.
You can also use curtains as dividers between sections of wall where there are no windows.
This helps define different spaces within the room and keeps things like light from one side leaking into another section on the opposite side – which can be distracting when working or trying to sleep.
2. Add an island to the kitchen for food prep and dining space.
Having an island in the kitchen is a great way to maximize space. You can create this by using furniture that you already have or purchase something new.
This idea also helps if you are short on counter space and want to save money since it doesn't require any additional remodeling.
The next few paragraphs will go over ideas for decorating your living room, dining area, bedroom/s, bathroom(s), and study areas with color schemes such as "beachy" blue & white tones; sunset orange & purple hues; etcetera.
Many people think of their home's exterior when they hear 'design,' but just because we don't see.
3. Install new hardwood flooring in your living room or bedroom.
Living Room or Bedroom? Installing new hardwood flooring can be a great way to spruce up your living room, bedroom, kitchen and/or hallway.
You could have your living room or bedroom floors completely transformed by installing some new hardwood flooring.
This type of wood is a beautiful, timeless material that's also durable and relatively low-maintenance – the perfect option for homeowners with busy schedules!
Install new hardwood flooring in your home today to get all the benefits of this gorgeous natural product while making little effort at maintaining it.
4. Paint your walls white to make the space feel more open and airy.
By painting your walls white, you can give any room a more open and airy feel. This is especially true if the color of paint on the other three sides of your wall
or ceiling are darker colors as they will contrast with this light hue giving it an even better presence in its surroundings.
The first step to breathing life into a space that feels suffocated by dark colors is selecting which shade of whites should be used in each area according to how much natural lighting there is; for example:
Light – Andes White (60% Gray) Dark – Arctic Frost (95% Gray).
If you're looking to create a grand entrance, white walls are the way to go. Their stark color will make your space more spacious and help it feel brighter and larger than ever before!
5. Replace all of your old appliances with newer, energy efficient ones.
We live in a society that is experiencing rapid progress and forward movement, which often means we need to get rid of old items for newer ones.
Improving one's energy efficiency can be done by upgrading all the appliances you use every day with new, more efficient models. By updating your dishwasher or refrigerator to an Energy Star model
(you'll save up to $155 per year on utility bills) you're not only reducing greenhouse gas emissions but also saving money
6. Add a back porch or deck so you can enjoy outdoor time year round!
This is especially important if you live in Singapore where it rains often during the summer months.
A porch can really make a home feel complete. A back deck is especially important to have in the dry and hot summers of Singapore where it rains often during this time period, so you'll be able to enjoy outdoor activities even on rainy days!
7. Hang artwork on your walls to give them some personality and create a focal point for any room in your house.
What do you need to transform your house into a home? A great deal of time and effort, sure.
But one thing that will make an immediate difference is hanging art on the walls! It's so simple:
choose artwork with colors or themes that match your décor preferences (or simply what speaks most to you), find some nails in any hardware store, and hang it up for all to see.
You can also create focal points by grouping certain pieces together – like two paintings side-by-side over the couch as a conversation starter; photographs displayed above bookshelves stuffed full of novels inviting visitors,
imaginations run wild; or colorful prints hung opposite each other at opposing corners when rocking out feels better than sitting still while listening through.
8. Take advantage of natural light by installing large windows that let light into every corner of the house.
This will also help reduce heating costs because there will be less need for artificial lights inside.
One thing that can make your home feel more welcoming and less like a cave is to take advantage of natural light by installing large windows that let light into every corner of the house – this will also help reduce heating costs
because there will be less need for artificial lights inside. If you want to bring in more sunlight, put a window on an outside wall near your favorite spot and enjoy all day long.
Conclusion:
If you are looking for a 5 Room apartment interior design in Singapore , it may seem like there is an endless variety to choose from.
The challenge becomes narrowing down your choices and finding the best fit for your specific needs.

We would be happy to provide any consultation or guidance you need in order to make these decisions so that you can find what works best for your space.
What Ideas You Might Want? Let us Know by commenting on our blog 🙂