We believe good space planning and design contribute to the overall energy space emitted. We believe spaces are not passive bystanders, but rather an active environment that provides users better quality of life and experience.
Our interior designer's team believes in creating simple, special spaces; where you can be yourself without feeling inhibited by furnishings or surroundings.
Todzterior, an interior design firm in Gambas Crescent Singapore offers professional help from initial consultation to furniture selection sessions for your home renovation project: we offer high-quality products at competitive prices with hassle-free installation services for our customers' convenience." for residential and commercial projects.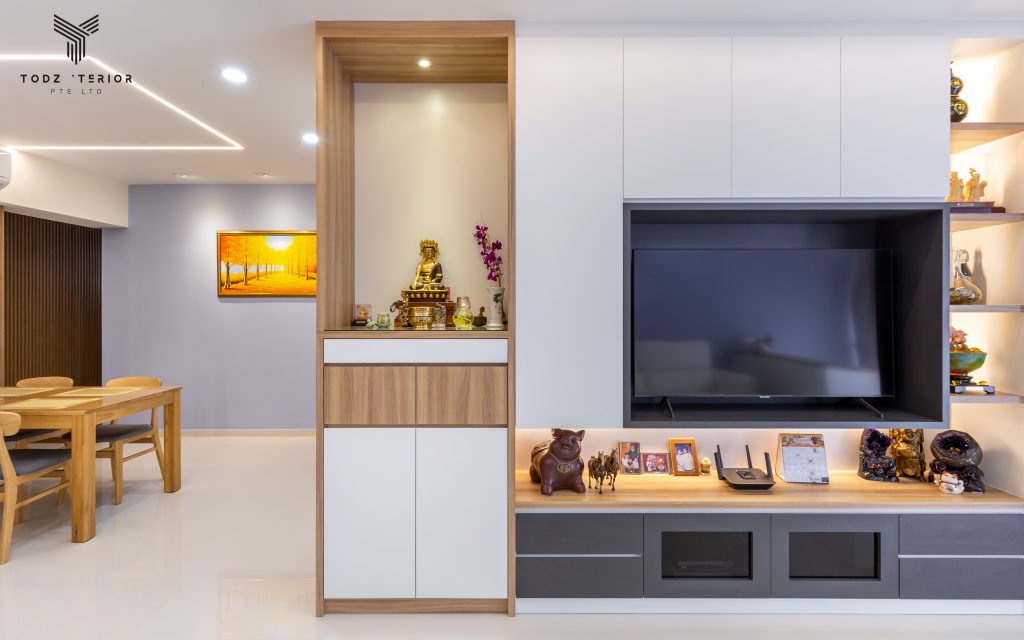 1. What are the benefits of hiring Todzterior in Singapore.
There are many benefits to hiring Todzterior an interior design firm. With their expertise, reliable project management and knowledge, they can help you create a space that aesthetic interior design solutions and works for both your lifestyle and an interior design with a budget in Singapore. The following is just a few of the advantages:
They will take care of all project management aspects from selecting furniture to determining lighting fixtures; 
You will not have to worry about hiring a contractor since the interior design services will take care of all aspects;
The best interior designers can help you find and purchase furniture that is within your budget.
The firm understands that people have different tastes and styles for commercial and residential projects. Therefore, they will create an interior design plan based on your personal preferences;
They can help to redesign living spaces and commercial spaces that is not working for you or your family or even your staff by maximizing the potential of each room; 
You will have the peace of mind that goes with knowing the entire process of your interior design is in professional hands.
There is a lot of red tapes involved with remodelling or installing updates to your home. With the expert help interior design firm Singapore, you will be able to do what needs to be done quickly and effectively;
You will have professional interior designers finishing touches that will make all the difference in the overall look and feel of your interior spaces.
2. Why is it important to hire a reputable Singapore interior designers team from Todzterior?
Todzterior as an experienced design consultant could provide the Top interior designers in Singapore. The Todzterior, interior design firm in Gambas Singapore will help you find the perfect home for your needs. Not only do they provide their clients with options, but also considerations on how to make a space feel more personal and unique interior architecture.
Here are some reasons why hiring a Todzterior in Gambas Singapore is important:
You want high-quality results if not professional, you want something that is going to last.
You may not have the time or skill set needed for this type of interior designs project; it takes a specialized professional with knowledge and experience in interior design, using all sorts of software as well as materials.
You need an expert who can collaborate with you, from start to finish.
You have a unique interior designing concept for your home design and need help bringing it to reality.
You want to protect your investment; although you are not planning on moving, it is always best to have an updated space.
You can't afford to make a mistake with your design.
You want the best for your family, and you know that having the proper interior design concept is essential.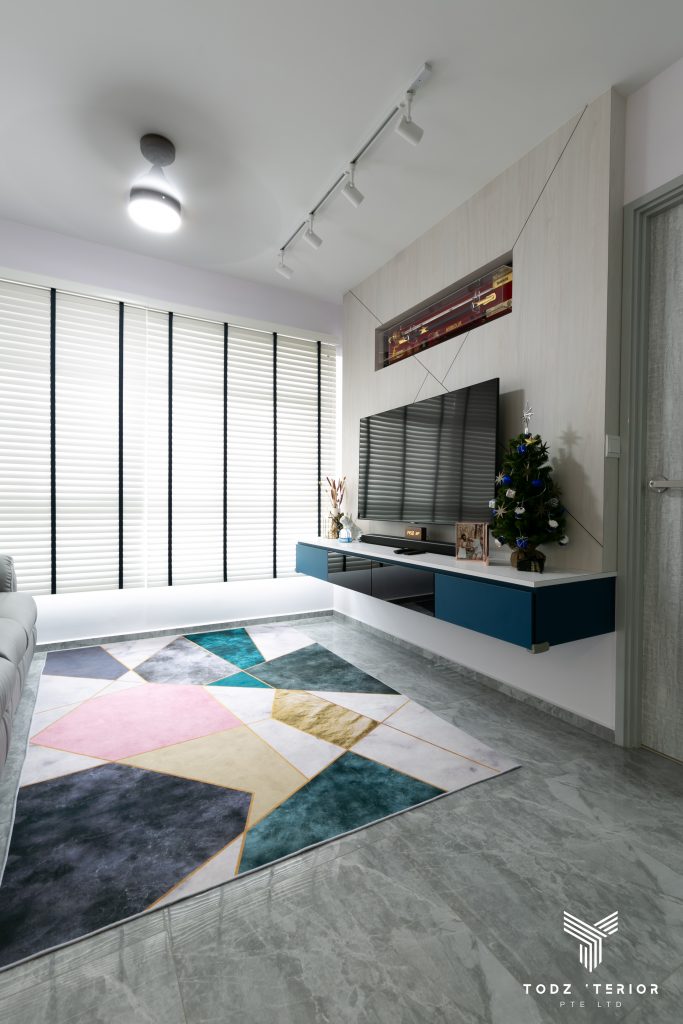 3. How can you find qualified and trustworthy Interior Design Companies in Singapore?
One of the best ways to find a qualified and trustworthy interior design company in Singapore is to talk with people you know and trust. This can include family, friends as well as colleagues.
You will likely have heard about companies that they have worked with before, and you can even ask for referrals so you don't waste time on companies that are not qualified.
The next way to find a company you can work with is to look online. This will allow you to research different companies and compare their portfolios, as well as the services they offer. If you are struggling to find a company that does interior design in Singapore, make sure to reach out to Todz'Terior to help you with this process.
4. How do I know if my budget is appropriate for this project?
At Todz'Terior interior design firm in Gambas Cresent Singapore, we help our customers create a budget for the project based on their specific needs. We offer you a variety of options that will best accommodate your style and lifestyle preferences. It is important to compare prices so that you can find the right balance between price and quality.
When hiring the right interior design company, you need to be able to trust them with your budget, and we at Todz'Terior make it a priority to create a personalized plan that is within your budget.
This allows you to create the design that is best for your space.
5. What types of services will I receive from the company?
-A recommended interior design firm in Gambas Singapore will first assess your needs, take measurements of the space to be designed and do a site analysis.
-Once that's done, recommended interior designer will provide you with an estimate for how much it would cost as well as what services are included (e.g., furniture selection). They may then present several different options for materials or types of furnishings before generating a final plan which includes sketches and floor plans. Once everything is agreed upon by both parties, the company can start implementing its designs.
Todz'Terior interior design firm in Singapore is an expert in a variety of services and can create an all-encompassing design that works for your space, style, and budget. Contact us to learn more about how we can help you with this project.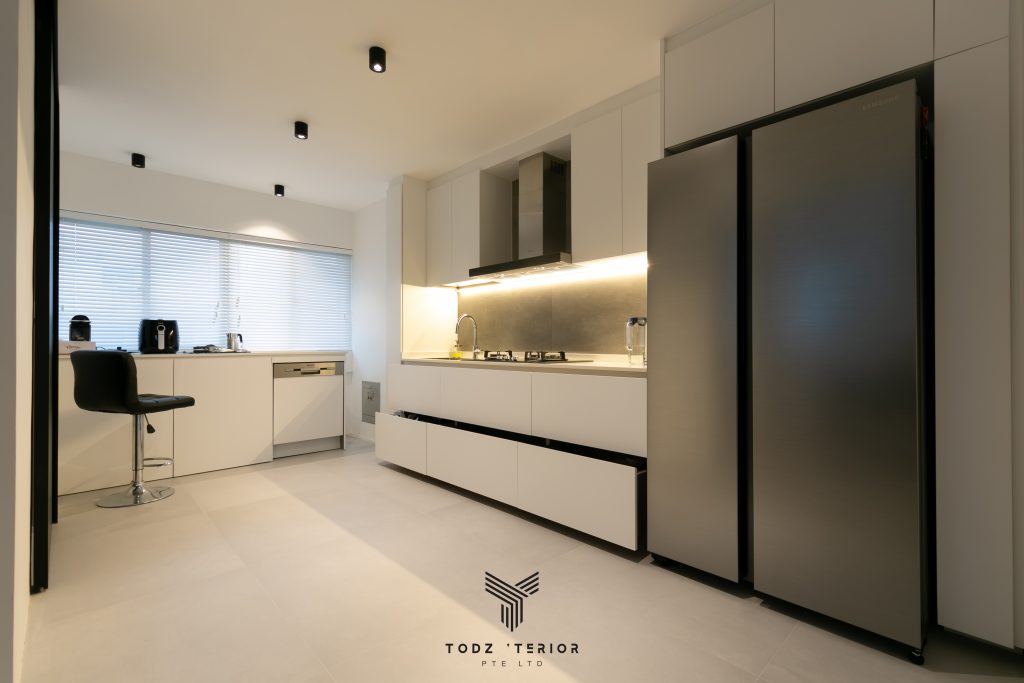 Conclusion:
If you are looking for an interior design company in Gambas Crescent Singapore, it may seem like there is an endless variety to choose from. The challenge becomes narrowing down your choices and finding the best fit for your specific needs.
We would be happy to provide any consultation or guidance you need in order to make these decisions so that you can find what works best for your space. What Ideas You Might Want? Let us know by chat with us