Been living in your apartment and always wanted a renovation to refresh the look of your home? Then you have to prepare tens of thousands of dollars to get started. In fact, the average cost of renovating a 4 room apartment can cost around ,000, that isn't exactly cheap. This is doubly true especially if you are looking to deck out your kitchen or give your living room a significant transformation.
As with all major life decisions, embarking on your home renovation in Singapore can be a daunting task. After all, your home is meant to be an intimate and private safe space. The importance placed on a good home renovation is hence not overrated. Everyone would want their living space to be nothing short of perfect.
Home Renovation Design Ideas on Budget in Singapore
Regardless of whether you are re-evaluating your home sales estimates, or you are just ready for changes, home renovation in Singapore can be expensive and often goes beyond the set budget. In addition, even greater rehabilitation cannot relieve their motivation about their impact on your home project. All things have been considered, it is important to plan your renovation goals so that you do not overspend. The accompanying home renovation tips should help you to renovate your home successfully and within the set budget. You can also check houzz.com for other home renovation ideas. But, here are 5 top home renovation ideas on a budget in Singapore.
Home Renovation Ideas: Do a Clean-Up & Rearrange Your Home First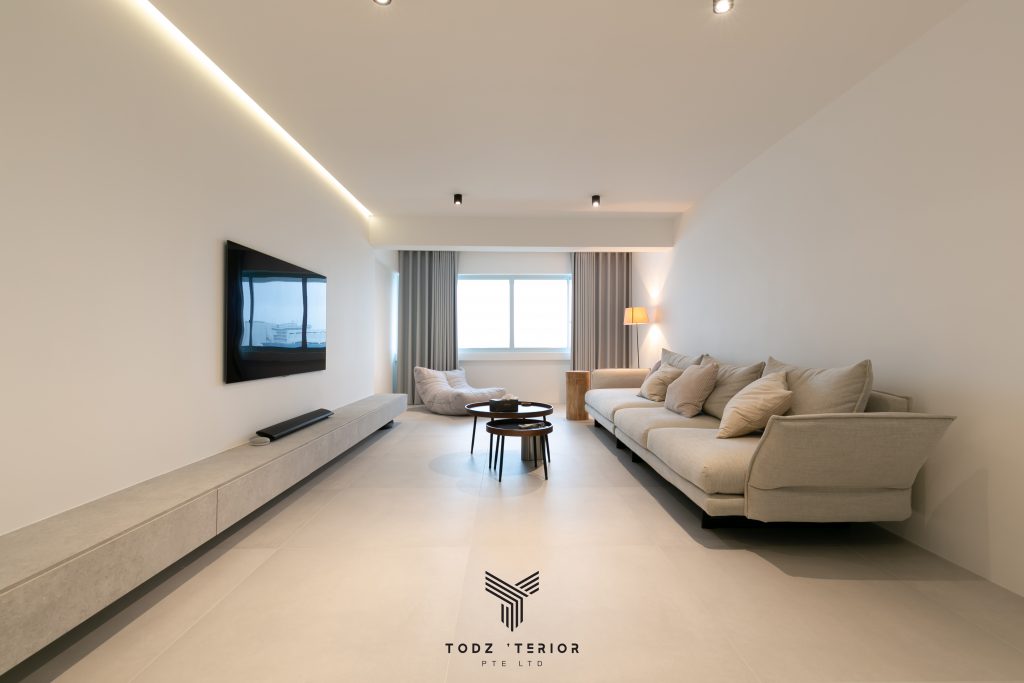 A great first step is to clean up your home and sort around your household items and furniture, and that means throwing away or recycling unnecessary items that no longer serve any purpose. This will allow you to clear away unwanted clutter and also expands your living spaces, allowing you to view your home in a brand new light.
While you might feel lazy embarking on a cleanup, these following benefits might just make you change your mind:
You might discover a new purpose for that extra room in your home and decide to turn it into a study room or even a home gym.
Visualise how your items are to be arranged and how extensive a renovation you will need.
Raise money by selling old furniture and appliances online, adding much needed cash into your renovation budget.
Best of all, this clean up can be done at your own schedule and doesn't cost a single cent.
Home Renovation Ideas: Ditch The Marble Flooring & Go For Rugs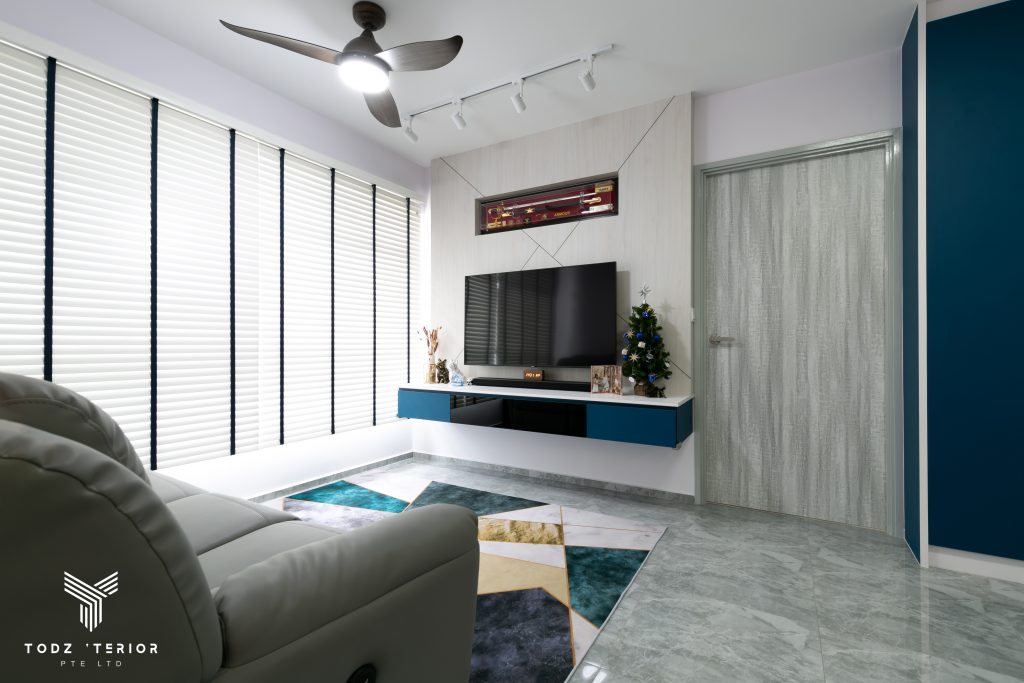 When it comes to home renovation ideas, perhaps the first thing that comes to mind is a new sparkling marble flooring or quaint parquet flooring. However, that might not be feasible if you are on a budget.
One great way to refresh your floor look is to introduce a rug and not just any random rug, but one that is custom made to your specifications and looks to complement the overall theme of your room. From intricate traditional patterns to modernistic and contemporary shades and textures, rugs allow you to breathe new life to your rooms overall feel.
Home Renovation Ideas: Utilised Wall Paneling For a Fresh New Look
If you are getting bored of the same four walls in your room, wall panelling is a great way to hide old and drab walls. Not only does it help cover up the old, but also doubles up as a feature in the room that will help draw interest to, especially if other parts of your room don't really change.
From soft stone and wooden fluted panelling to brick panelling, wall panelling can help refresh the entire look of your room with just minimal investment.
Home Renovation Ideas: Refresh Your Old Sofa With New Upholstery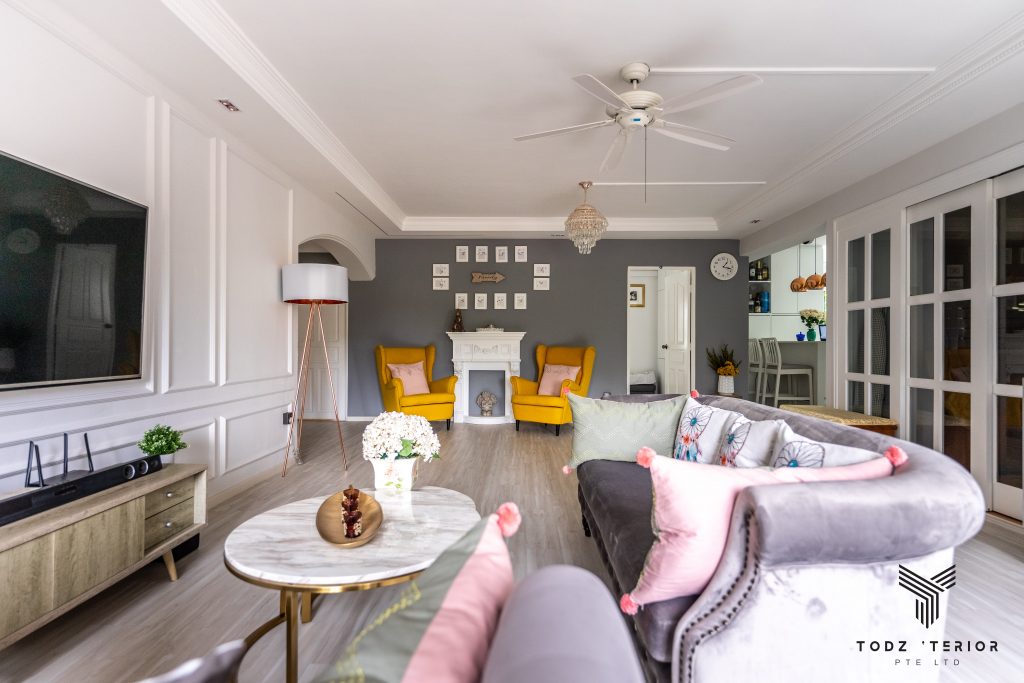 One of the bigger costs when it comes to the furniture aspect of your renovation is your sofa, they can easily range from the hundreds to thousands of dollars.
Instead of buying another sofa brand new, consider revamping your current sofa one with some new upholstery to match the new design you are envisioning. A two seater sofa will require no more than 10m of fabric and should not cost you more than $30 to $60 a metre, that means $600 in total on the high side, much cheaper than a brand new sofa.
Home Renovation Ideas: Go Green With Potted Plants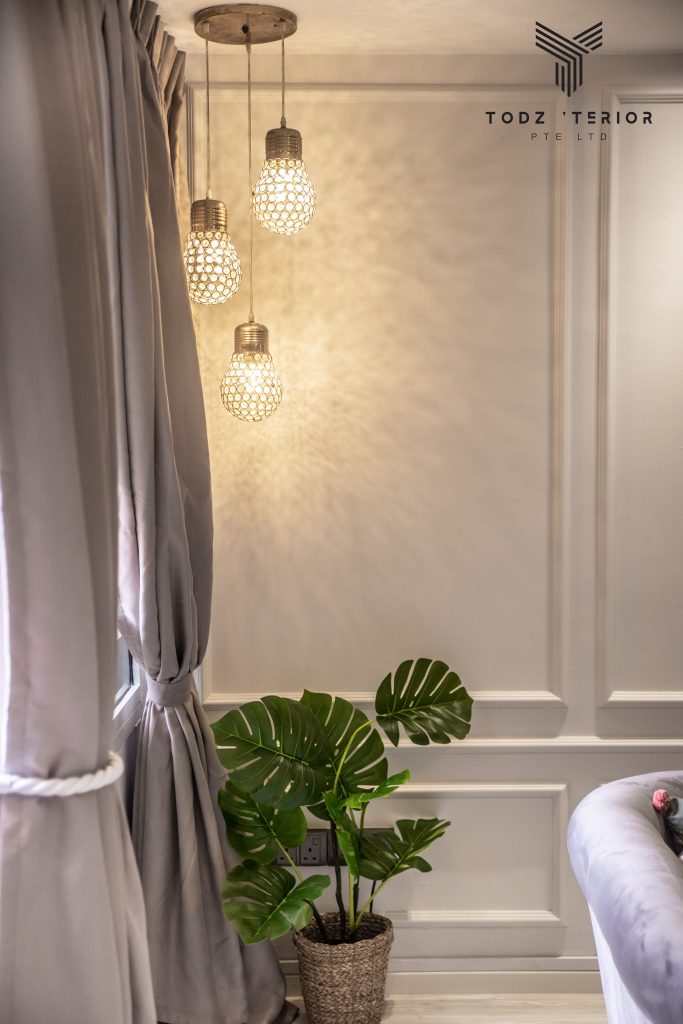 If you haven't noticed, most beautiful homes always seem to have a touch of greenery in their rooms and it might be time for you to follow suit. Not only are potted plants highly affordable, low maintenance as well as coming in various aesthetic styles that will suit many of the renovation styles that you desire.
But that's not all, green plants in your own can also help purify the air in your house, reduce stress and repel insects, making it not only a showpiece in your room, but a feature that has practical benefits.
Todzterior Interior in Singapore
Looking for home renovation ideas? please do not hesitate to contact Todzterior! Todzterior can help you to renovate your home based on your interest with an affordable price. You can discuss the home renovation design that you want first if you still can't choose your home design. Todzterior offers a complete range of services for the planning, design, and renovating of your bedroom. Todzterior also recommends finishes, furniture and fixtures that deliver their needs and work within their budget.

Bored of seeing your home interior design already? Do you want to renovate your home interior design but don't know a great interior designer in Singapore? Todzterior is the answer. Let's renovate your house into a minimalist house design based on your budget and interest with Todzterior. So what are you waiting for? Discuss your new home renovation design right now !