Cooker hoods are the most important elements of a kitchen. It's so for families that love to cook together. The importance of investing in a good set cannot be overstated. If you invest wisely you will be able to last as well. There are lots of different types of hoods in the market these days, with many features amalgamated.
Kitchen hoods can be a bit daunting when you first start shopping for one, but with a little planning, you'll be able to find a great one that fits your home and your budget. There are a few things to keep in mind when you're shopping for one. Here's a handy guide that covers everything you'll need to know about buying a kitchen hood Singapore.
Does your kitchen need a kitchen hood?
Your cooker hood is a kitchen exhaust fan and is designed to remove the smoke, steam, grease and fumes from your kitchen while you cook.
The hood is connected to the ducts which go into your home through your roof. It is an essential part of your kitchen design as it helps to keep your kitchen air clean and fresh. Cooking hoods are available in a variety of shapes, sizes and colours. They can be freestanding or built into your countertop. If you want to install one, you will need to check that there is enough space for it in your kitchen.
What type of kitchen hood is best suited for your kitchen?
In terms of safety, it wouldn't hurt to buy a hood with a level of suction power that matches the intensity of your cooking sessions. Too powerful, and you'll be faced with an unbearably warm kitchen because of excess hot air being drawn in from the outside. Not to mention you will also have to deal with higher kitchen hood price. This is very true in Singapore's climate as it is extremely hot and humid.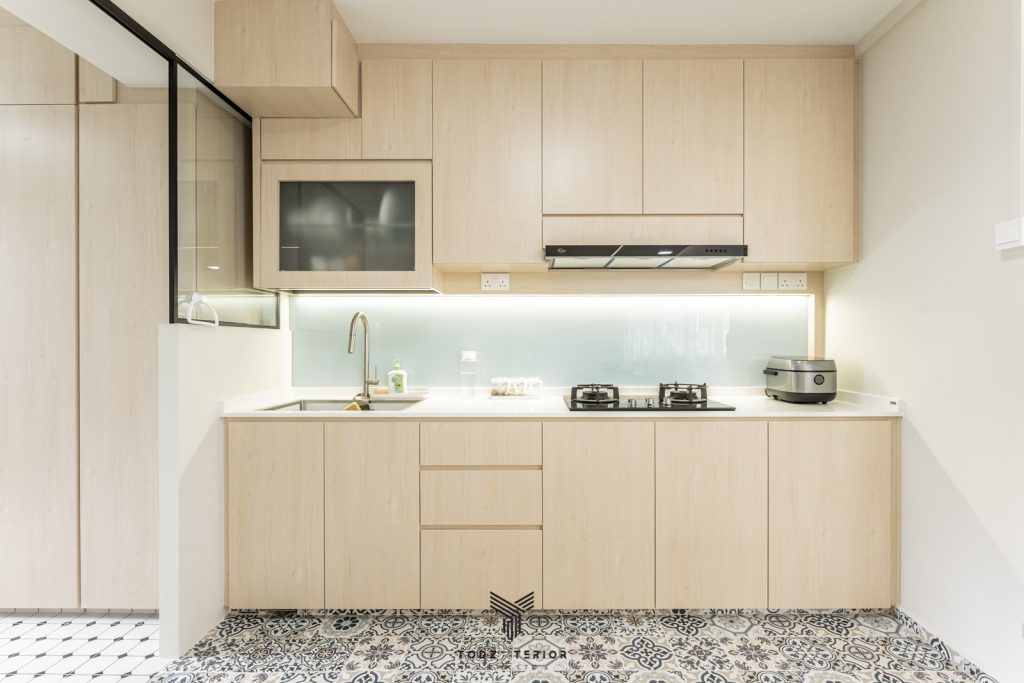 Types of kitchen hood models you can choose
Slide-out kitchen hood
This slide-out kitchen hood comes with a large capacity filter and features multiple fan options. This is a useful feature because it allows them to be stored more compactly and easily.
Canopy kitchen hood
Canopy Hoods have been in use for a long time, but are still quite unusual. The designs are fabulous and they can be mounted on the wall, above a kitchen island, or hung as art pieces.
Powerpack kitchen hood
A power pack is built into the cabinet and can be hidden behind doors or the kitchen ceiling.
A kitchen hood for those who love to cook
You're cleaning up your mess in the kitchen, and you brush your hands against the side of your hood. Do you think it's grease on your hands? You're thinking about all the nasty kitchen messes that are just waiting to happen! Luckily, there's an easy solution. Hood filters are often overlooked for the cleanliness they provide. Make sure you have a hood that comes with an easy to remove oil tray and a filter for a fuss-free cleaning session.
Choose your kitchen hood size carefully
Homeowners should think about this when they're looking for the right kitchen hood. Another major concern is size. Regardless of what it looks like, you should still make sure that your kitchen hood is properly installed, to avoid any potential fire hazards.
A larger hood has an integrated exhaust fan that extends up over the top of the hood. Under-cabinet hoods are smaller and can be stored away neatly when not in use. Before making a purchase, check out this comparison table to see which of these features is more important for you.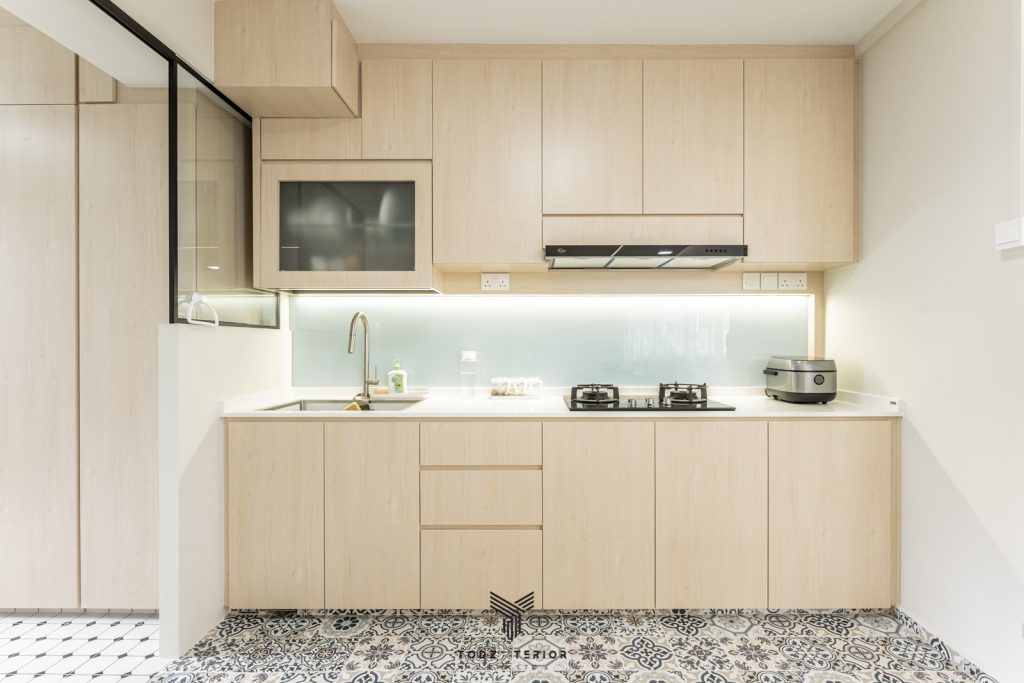 Kitchen hood additional features
Hoods are useful tools for all types of cooking. They're also useful for other things. If you're looking for more lighting in your hood, get a hood with built-in lights. If you want more control over your cooking, you can get a range hood with controls to change fan speeds. Whether you want a little extra to remind you to clean up after yourself, there are also hoods that do that
Design the best kitchen look with Todzterior
Whether you are looking for the latest trends in home decor or are planning on a major renovation for your kitchen, Todzterior is your answer. We have the best selection of kitchen designs. We also help you choose the best kitchen tools and kitchen gadgets, including helping you pick out the best kitchen hood Singapore. You'll be able to find everything you need to complete your kitchen renovation project. Contact us for more information!

Why you should choose Todzterior?
If you want an experienced-high profile designer on a budget.
Get various kitchen interior design renovation packages that accommodate your budget plan with our professional designers.
You will go through a few surveys. It's a very easy process to get started. There are no set design guidelines or specific design criteria for any space, but many interior designers can offer their expertise and experience to help you make smart design decisions. After five business days, you'll get two different design concepts for your space, that you'll then rate and provide feedback on for your designer.
Other interior designs to compare, such as…
LivSpace
If you want a one-on-one experience at a higher cost but a better experience.
Sophisticated design with higher renovation packages.
First, you identify the specific type of room you want to design, including what type of room you'd like to build, your budget, and how long you'd like the process to take. When you decide to sell on Amazon, you need to create an account and select a package. If you don't know what package you want, the site has a quiz you can take.
Weiken
If you want good customer service for mid to high price packages.
A good home or space design.
It's a quick process. Simply pick the rooms you want to design and choose your style. Then you'll receive an estimated quote and can decide if you want to proceed.