When it comes to the kitchen, people usually think of an area where cooking happens. But now kitchens are not just about cooking or food preparation. It is also becoming a place where families gather together to bond with each other. It is considered one of the most important rooms in our homes as it is the center of our social lives.
It has now been the main point in a home where families can spend time together. With this, many people are now looking forward to kitchen renovation to having an elegant kitchen that is both functional and comfortable. With the trend of open concept interior design, one can easily create a grand look since it allows for more natural light to flow into the space.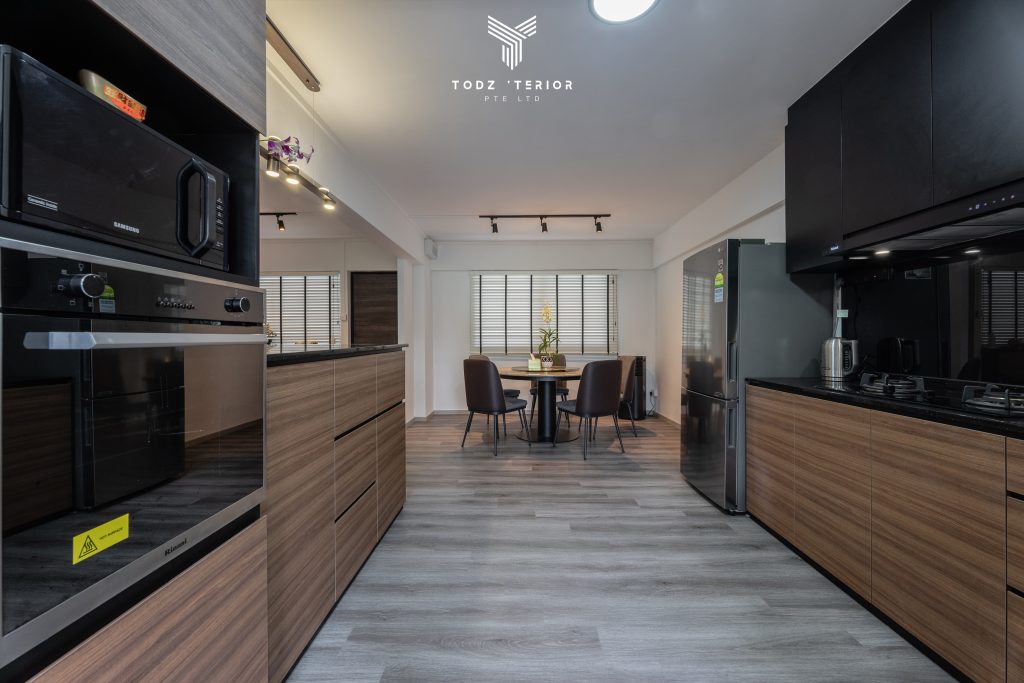 If you are also planning to renovate your kitchen, here are the top 10 creative ideas. There are some renovation kitchen ideas that may be able to help you transform your kitchen into a place for bonding or just a room that you can use in daily activities.
1 . The rustic look.
A big contrast of the urban look, rustic kitchens are made using materials that are simple yet elegant. This is perfect for people who love to travel and prefer a casual atmosphere. If you want to create this kind of kitchen space in your home, you can start by adding more natural lighting with large windows or skylights.
You can also add in some wooden countertops, cabinets, or flooring materials to make it look warmer. You can also choose neutral colors for the walls in order to create a simple and elegant appeal.
If you like to keep things traditional or natural, then you can do it by choosing the right type of material for your floors and cabinets. There are many styles that you can choose from. It's just a matter of finding what works best for your kitchen. You can also add some modern accents to make it look more attractive and contemporary. You can even mix and match different designs to create a more customized look for your kitchen.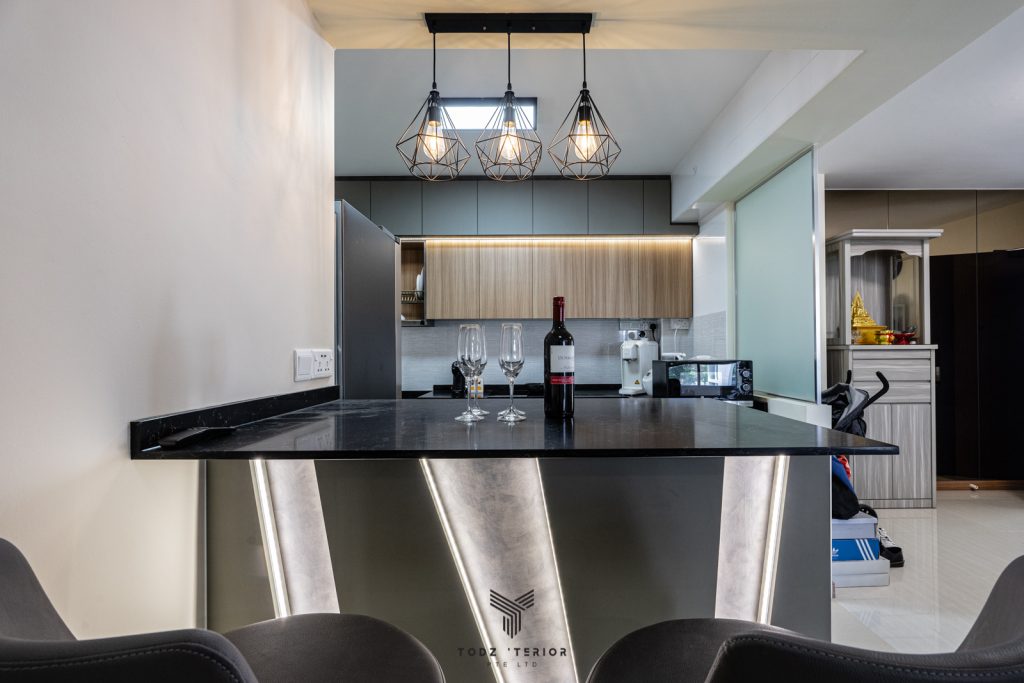 2 . Mixing concrete materials with wood or ceramic tiles.
Another big trend when it comes to kitchen design is the use of concrete materials. You can find many designs that have a mix of different materials in order for homeowners to achieve a unique and personalized look.
One popular material used these days is wood because it provides a rustic look that is perfect if you want to create an upscale country kitchen space. If you want a more modern and clean appeal, then using tiles made from ceramic or stone can be a good idea too.
For this one, you are required to get yourself some concrete tiles. It can be installed with either wood or ceramic tiles that will surely give a more elegant look to your home. The main thing that you need to consider is the durability of the material and it should match well with the design of your kitchen.
3 . Using a white tile backsplash area.
White is often used in many kitchen designs nowadays. People find it appealing because it gives them a clean look that will surely enhance the whole space. You can even use tiles made from porcelain or ceramic which are both well known for their durability and elegant look.
Kitchen backsplashes are usually placed behind the sink or stove which is where we clean and dry our dishes. The main purpose of having a backsplash is to prevent water and food from damaging walls where the sink and stove are placed. Just like the previously mentioned idea, this is also using concrete tiles which are installed in the kitchen backsplash area.
If you feel like it's hard to install large-sized tiles on your walls then you can create a different look by opting for small-sized or mosaic-style tiles that can be arranged in an artistic and decorative way. Another design idea you can use when it comes to kitchen backsplash.
4 . Using a glass material on the cabinets.
As we all know, designing a kitchen is an art and if you really want to add color to it then why not choose glass for your cabinets? It will surely add some class that makes your kitchen look elegant. You can also consider painting the cabinets with some light colors which will give your kitchen a more airy and spacious look.
If you are afraid that your cabinets might be stained because of the materials used, then you can opt for wooden cabinets instead. This material is sturdy and has a natural look that will surely add charm to your kitchen design.
If you think that painting cabinets is very time-consuming and it can be costly, then why not just replace them with glass doors and use some stainless steel shelves and hardware for a more modern appeal?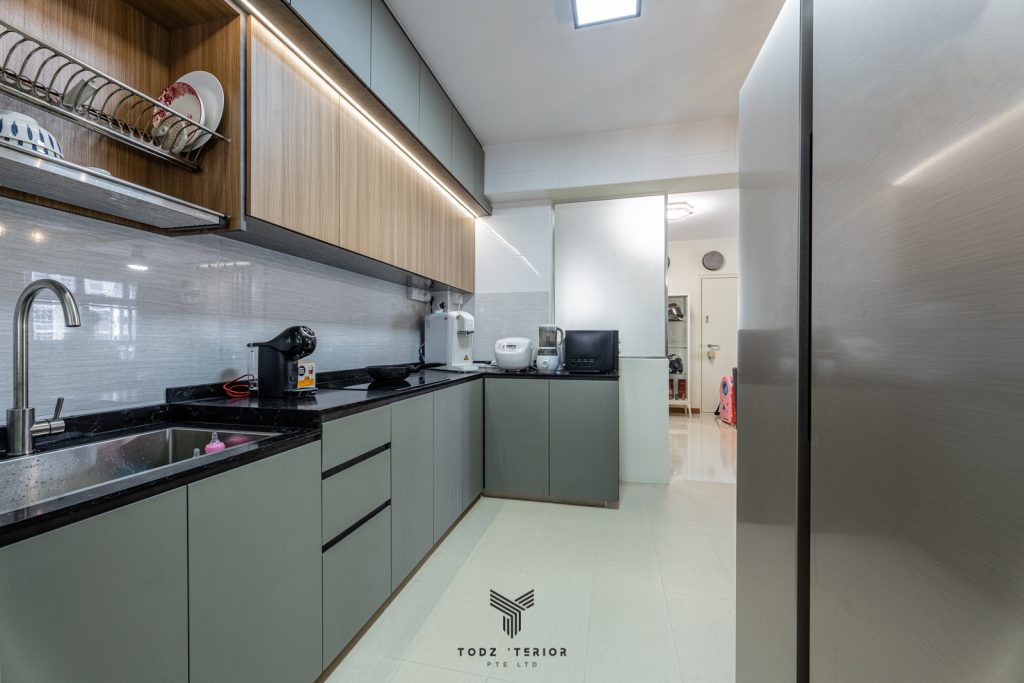 5 . Using cabinet hardware that highlights the design of your kitchen.
Enhancing an area in this renovation idea does not only depend on the materials you choose but also on the kinds of elements that highlight each part. In the case of your kitchen cabinets, the hardware you use will define its appearance too.
For the cabinets, you can use different kinds of hardware as it can help improve the overall look. You can choose from polished nickel to brushed brass cabinet knobs and pulls that not only give a distinctive look to your kitchen but also make it more functional.
There are also available hardware pieces in the market today that are made from stainless steel. It's a tough material that gives it durability plus an elegant look that makes your kitchen even more stylish.
6 . Using a small island or cart with wheels.
If there is one thing that will surely help you in the kitchen, it is a cart or an island placed on wheels. It can be used to either store or prepare food that makes your cooking time easier and faster. You can even use it to keep your dirty dishes making it easy for you to clean up afterward. This also saves space which means you get more room for other storage.
You can choose to use a cart or an island as your kitchen centerpiece design and the best thing is it does not need much space. It also has different designs and materials from which you can choose.
There are carts that are made of solid wood with wheels attached to them. This is an excellent kitchen island as it is functional and very stylish as well. On the other hand, if you want an island that provides extra workspace then you can consider using a stainless steel cart as it is sturdy, functional, and has a sleek look.
7 . Installing an under-mount sink.
If you think that there is no need to have a sink in your kitchen, then this idea might just change your mind about it. Having an under-mount sink installed helps improve the look of your kitchen and it also makes the cleaning process faster and easier making cooking more enjoyable and comfortable.
An under-mount sink has an elegant and stylish look that gives your kitchen a more sophisticated appeal. It is usually made of stainless steel which makes it easy to clean and maintain plus, it is durable enough for everyday use.
If you want to add elegance to your kitchen design, then consider having an under-mount sink installed. It gives a classy touch that makes the design more sophisticated and classic. It is important to consider the size of the sink you want depending on how big or small your kitchen area is.
8 . Using a skylight.
When it comes to designing your kitchen, you must not forget about natural lighting as it can help make the room look bigger and more elegant. If you think that windows are not enough for ample illumination then why not use a skylight instead? It may seem like an unnecessary cost but installing one will help you save money in the long run.
It can help reduce energy costs as it provides natural lighting. It helps improve the overall look and design of the room. It has ventilation which means you get fresh air inside your kitchen allowing you to cook with ease and comfort all throughout. Lastly, it makes the space seem bigger giving it a more stylish and elegant look.
Skylights are great especially if you have a kitchen with a low ceiling. It will make the room brighter plus it adds more ventilation compared to windows, skylights do not need any high maintenance and they can last longer. It will also allow you to enjoy natural lighting for 24 hours a day.
9 . Hanging pendant lights on the ceiling.
For this idea, you will be using some pendant lights that can be wired to your kitchen ceiling which gives it a more airy and open look without taking too much space on the floor area. It is also an excellent way of improving the overall aesthetics of your kitchen.
There are different styles that you can choose from when choosing pendant lights such as drum-shaped or lantern-like. They come in various sizes and colors too, allowing you to choose the one that best fits your kitchen design.
You can choose one or two pendant lights depending on the size of your kitchen. Make sure that you have enough wiring in place so you will not have any problems changing your pendant lights. It is also crucial to consider the design, color, and illumination of your pendant light before choosing one to make sure that it will match your kitchen décor.
10 . Using a backsplash made from recycled glass tiles.
If you want to add more color to your walls, then try this idea for it will surely add some class to your home and with such design, you can never go wrong in terms of improving looks. You just need to do some research on the design that you want to have so your kitchen renovation ideas Singapore will be a success.
There are many designs for backsplash available today and the best thing is, you can choose from different materials such as glass or metal. You can also choose from different colors and designs to give your kitchen a more personalized appearance. If you want, you can even mix and match materials and colors in order to create a combination that will surely add appeal to your home.
So, these are some of the best ideas which you can use for your kitchen renovation. Make sure to get started right away if this is something that you have been wanting to do for so long. You can start by doing some research first before you go out and look for materials to use. By doing so, you can save time and money as well.

Conclusion:
The kitchen is like the heart of the house that beats in order to keep it alive and lively. It has the power to add more life into it especially if you design it perfectly. If you want your home to be more functional and spacious, then you need to make sure that your kitchen is also stylish and easy to use at the same time.
A kitchen can be considered perfect if it has an excellent design, proper lighting, great color combination, correct color tone, easy storage space for different kitchen equipment, and perfect appliances that not only make the space look good but also functional.
If you are planning to renovate your kitchen, then these 10 ideas will surely help you in achieving the goals that you have for your home without spending too much money. Let us give you some guidance on how you can set up your kitchen to make it look aesthetically pleasing. We put together some of the most brilliant ideas that you can use for renovating kitchen Singapore.
Please contact us if you need more information.