Industrial interiors and designs are the current top design favourite. Its popularity is no longer limited to the hipster communities or the renovated buildings. The style is injected to modern homes and is used to spruce up minimalist interiors. The five main elements of industrial design are wood, metal, brick, leather and concrete. All left bare and preferably unaltered. The modern industrial interiors have evolved from its purely utilitarian beginnings. Here are some brilliant and gorgeous modern industrial ideas and designs to inspire your next HDB renovation.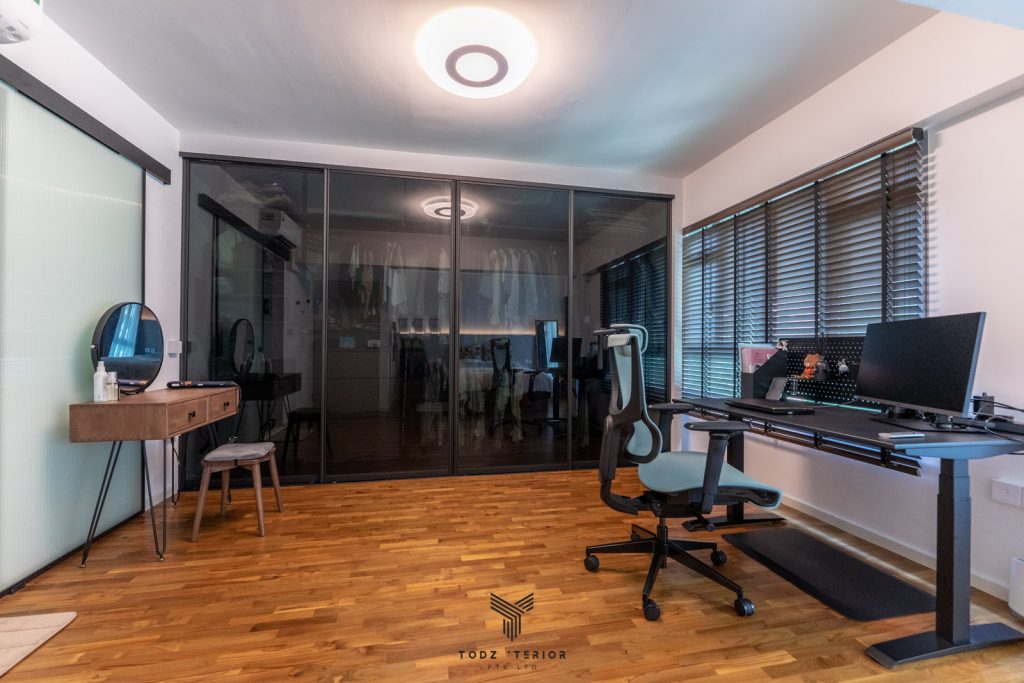 1.Open it Up
As we know, the idea behind the industrial design was to open up the place and add all industry operations in one place. Follow the same strategy and bring those walls down.
Industrial design takes advantage of larger spaces and allows free movement. With an expanse of flooring and an open layout, you get the chance to create zones in what was otherwise a restricted area. But remember that clutter is a big no-no. So instead of adding trellises or creating fake walls by hanging artificial vines, be practical.
Each zone needs to have a personality of its own.
Use the bolder elements you already have, and add them to each area to create an illusion of a room. Squeeze in open shelving units to add privacy or a double-sided fireplace for a modern element. Sliding glass partitions are also a great choice if you want to divide the open-plan layout into different rooms. However, if the budget doesn't allow for any major renovations, zoning each room by styling it differently goes a long way in adding symmetry and character to the area.
2.Reduce, Reuse, Recycle
We've already covered the reduction part of this three-step strategy. As for reuse, adding to your existing furniture is the best way to utilize what you have and save money alongside.
However, when recycling, do what you can to make most of the resources you have. For example, if you've thrown away a rusted wrought-iron bed, don't go around looking for an alternative that carries a hefty price tag.
One man's trash is another man's treasure. So, take a deep breath, and start rummaging through second-hand stores and online stores for second-hand furniture that needs a home. Search for sustainable furniture or things that need a bit of touching up. Alongside, use your imagination and put cast-aside objects to better use. See a bicycle that's seen better days? Take out any components that may rot, like tires, and plant a climbing plant alongside it, so it twines around the bike's frame.
The idea here is to find value in things that others might discard. Even a faded, distressed leather sofa can look beautiful if you put it in the right setting.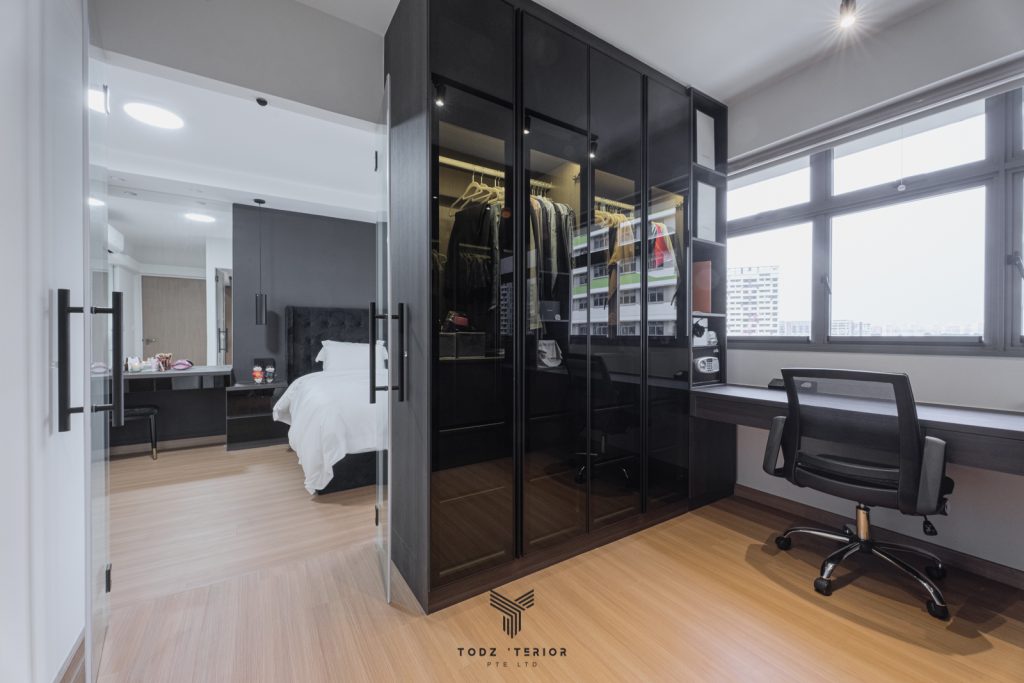 3.Be Practical in Practice
The industrial style is all about creating functionality through design. That's what gives industrial interiors their distinct look. So, how you choose to accomplish that look is pretty simple; you downsize.
The industrial interior design encourages you to seek comfort in symmetry, uncomplicated lines, and simplicity. Follow that process. Discard any fussy elements like plush ottomans and statues. Donate any useless shelves, furniture, or trinkets that don't add character to the room. And switch rich colors and patterns for cool, neutral shades.
That doesn't mean throwing away prized possessions and homey touches. Industrial design prides itself on showing off splashes of color in the best way. So, if you have a couch throw or a teddy bear from your childhood, display it as you'd like. But keep the surroundings as minimal in texture as possible.
Use neutral design choices and colors for the overall look and present those splashes of color by offsetting them against the right background. Think of your home as a blank palette. Your personal belongings should jump out at you, not blend in. Present those items as the stars of the show.
4.Go Au Naturel
Keep in mind; the industrial style depends mostly on natural elements. Large windows, open spaces—it's all about bringing the outdoor in and taking advantage.So, follow suit.
If you're one for the lighter look, remove all window treatments and let the sunshine in. In combination with wood and metal, use earthy tones and textures to give your space a more modern industrial look.
Potted plants, a vegetable garden, or an indoor greenhouse are just some of the examples you can go with. If you don't have a green thumb, though, there's no reason why you can't rely on artificial plants or brighten up the place.
Use floral vines and artificial succulents to add some color to the tables and the far corners of the house. Use flame- and heat-resistant artificial plants to wrap around any light fixtures that may seem a little empty.
There are plenty of ways through which you can take advantage of the natural elements. All you have to do is find the right resources. Besides, if possible, swap your faux fur rug for a rattan rug, reuse older furniture and items and try to restore their beauty. Think twice before bringing anything new to the scene.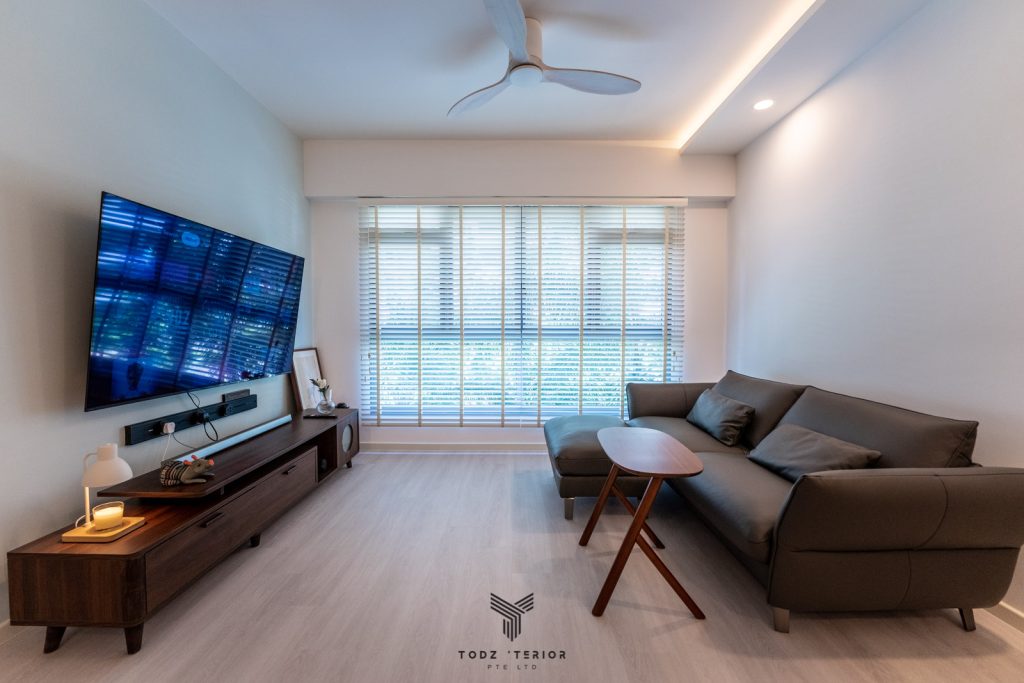 5.Embrace the Edginess of Industrial Style
When indulging in industrial style, it can be a little overwhelming at first to strip your home of all its plush comforts so that you can get to the bare bones. But that should not force you to give up.
Simplifying your home's design is almost purifying and cleansing in nature. It gives you the chance to throw away any element of mass-produced designs so that you can add your style to your home. Embrace that feeling. Once you strip your home bare, start by adding individual touches to add character to the room.
A great fact about industrial design is that it allows you to do away with conventional design choices. So, for example, if you don't want to hang the same floral drapes in your room as your mom did, there's no reason why you should. If you're going to hang long, gauzy curtains, go right ahead.
Industrial design allows you to accept and present your original style in the best way. The more unique your styling is, the better your home will look. Not to mention that whoever theme you go for—abstract, industrial, Scandinavian, vintage—this interior style will showcase it beautifully.

The above is just the tip of the iceberg!
Modern Industrial interior design encompasses style elements from numerous interior design aesthetics. All you have to do is be up to the challenge. There are some serious DIY skills involved in giving your hdb a modern industrial makeover. Need more inspiration? Call Todzterior. Todzterior is filled with home decor inspiration for you!
With Todzterior, you will be able to have stylish interiors that will reflect the current trends of industrial interior design perfectly for your HDB.