In today's world when there are so many renovation contractors in Singapore, how do you choose the right one for your home or office? This guide will help. Read on to find out about the five steps to hiring a reliable renovation company in Singapore that can offer you:
What is the difference between a renovation contractor and an interior designer?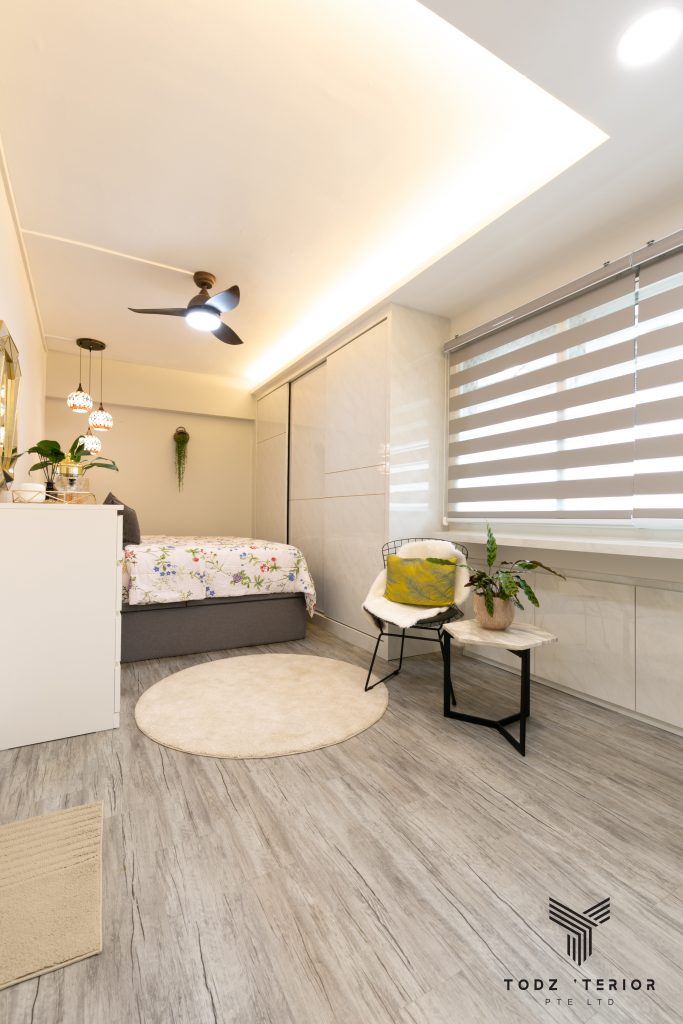 Any renovation contractor in Singapore can help you design and plan the renovation of your home. Some are more skilled than others, but this is not what makes it possible to spot a reliable contractor as opposed to an unreliable one. The difference between a reliable and unreliable renovation contractor lies in their ability to deliver what they promise within the proposed time frame, for the agreed-upon price.
The first step towards hiring a reliable interior designer/contractor is to have him sign a contract that outlines his commitment and responsibilities before he begins work on your home.
What steps should I take? When evaluating your list of potential renovators in Singapore, try asking these questions:
How long does he have been operating in this field?
What is your project estimation process?
Is your project price based on time and materials or is it a fixed cost bid?
Do you have an accounting department and experts to ensure the project costs are accurate?
How detailed are your renovation agreements and what do they cover?
Can you describe your planning and permitting process and how it impacts the project timeline?
How large a deposit do you require upfront before the project begins?
Do you or we need to hire an outsourced design or do you have that talent and expertise in house?
Which professional qualifications does your design team hold?
How many designs that you have done are actually built and have any won awards?
What's the Cost of Renovation Services in Singapore?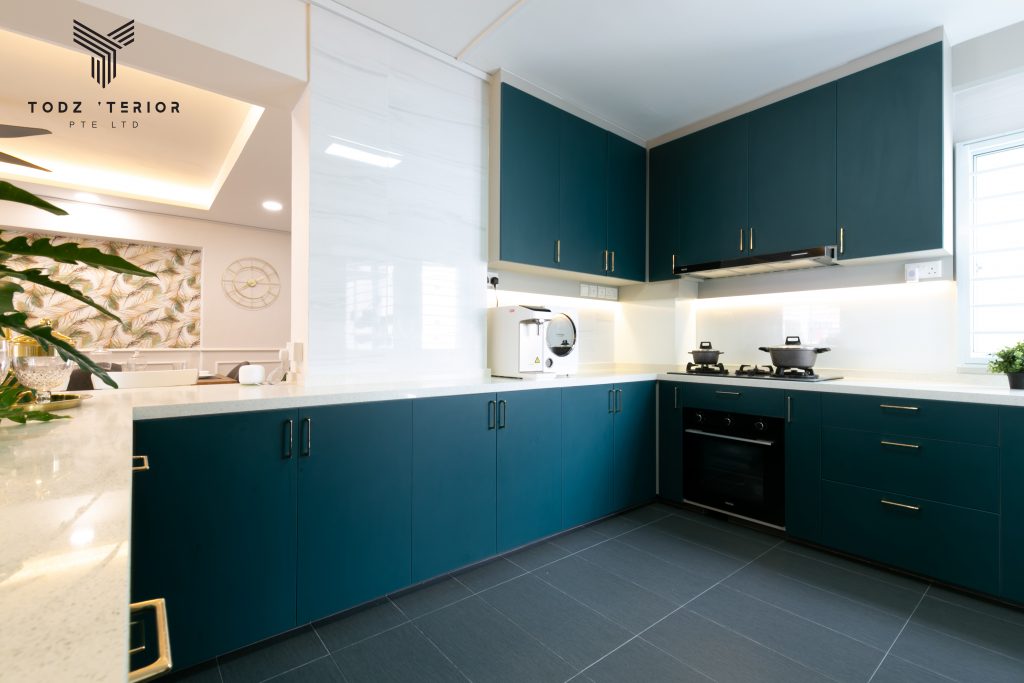 After researching, we found out that the cost of renovating a four-room apartment (approximately 90 sqm) is more or less S$56,000. The price varies depending on how big and new your house will be upon completion. 
For smaller three-bedroom houses with 60 to 65 square meters of living space, it can cost as much as $40,000-$45,000 for renovation while larger five-bedroom flats have been estimated at about $70 000 in construction costs when they are being renovated.
Another thing that influences the cost of the office or home renovation project is the type of service needed to complete the project. Generally, there are common renovation labours you need to pay for:
Glass and aluminium work for windows, door grilles, and mirrors.
Masonry
Painting walls and ceilings
Cleaning and polishing the entire house
Plumbing works for sinks, showers, and water heaters, among others
Hacking, rebuilding and touching up walls
Carpentry works for cupboards, wardrobes, cabinets, and other storage
Electrical works for lighting and electric wiring
5 Steps to Hire a Reliable renovation company in Singapore
Have you ever heard the old adage "a poor workman blames his tools"? The same can be true of a project manager. If he or she is not adequately prepared for the process, they will find ways to blame it on something else. It's always best to know what should happen during each stage before beginning so that there are no surprises and your team stays together through thick and thin!
Project management isn't an easy task – many variables come into play when managing any given assignment or production cycle from start to finish (think about all those different pieces in a jigsaw puzzle). Knowing how these stages unfold beforehand can make things easier as everything goes along smoothly with fewer hiccups than might otherwise occur if someone were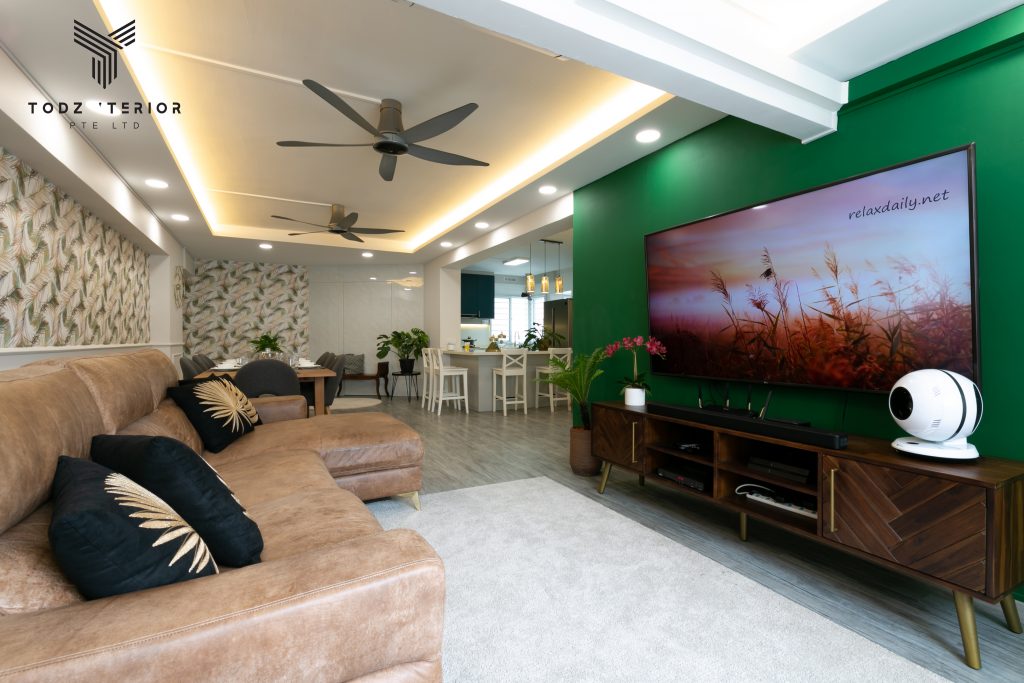 Do your Homework
When it comes to home improvement projects, there are a few key things that you will want to keep in mind. These include having a clear idea of what the end result should look like and how much you plan on spending for this project; looking at past work samples or testimonials from previous clients if possible; make sure your renovation company in Singapore is insured so they have coverage when accidents happen such as dropping something heavy on their own toe!
One important thing before starting any remodelling project: ensure that anyone who may be working inside your house has insurance just in case an accident happens. For contractors with experience doing similar jobs, try checking out reviews online or asking others about them through word-of-mouth recommendations.
Interview Multiple Contractors
You need to interview renovation company before choosing one. Ask them about their experience with projects of this scale and if they have the necessary permits for you project, as well as how long it will take. Be sure to listen carefully during your interviews so that you can choose someone confident in themselves who is also an expert at what they do- a contractor comfortable coming into your home where he or she'll be working on repairs!
Here are 3 simple questions you should always ask your renovation company before starting a project:
What is our schedule?
A kitchen is not a simple task. With the new building codes, there are so many rules to follow and details to remember that your head may be spinning trying to understand it all. But one thing you can do right now for yourself is make sure you have an updated kitchen schedule in hand before starting on any construction or permitting process! A good builder will help ensure everything goes smoothly because they know how important this document really is when dealing with materials suppliers, contractors, subcontractors – everyone needs their time slot on the calendar if things are going according to plan.
Who will be here every day?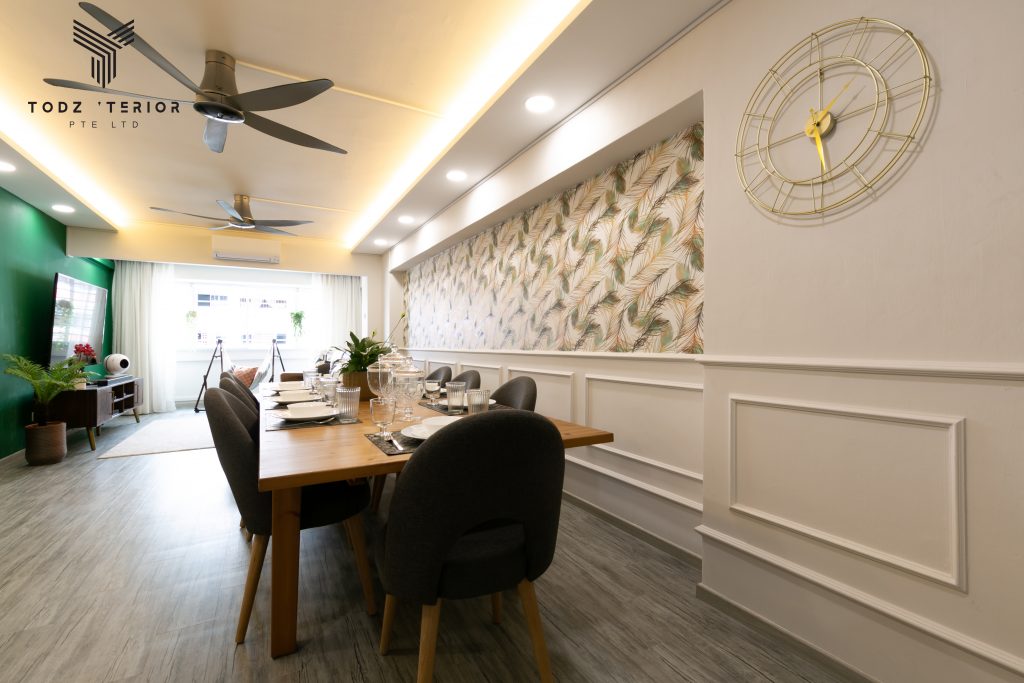 Depending on the size and structure of your company, you could have a range of people in charge. You should ask questions before committing to anything so that you know who will be responsible for opening up as well as locking down the shop at night or if there are any incidents with subcontractors working on site.
You'll want to make sure whoever is going to open up the building every morning and close it each evening has been given proper training when they're hired by different contractors because this varies depending on how big their team might be. It's also important that these employees can handle more than one job like being able to go over security footage from cameras around the property after hours without having someone else call them about an incident involving other workers while still maintaining complete
How will you protect my property?
Dust is a part of the construction. It gets in the air, it pollutes your home and furniture, and then there are those little bits that get left behind on everything you touch. Planning ahead will allow for an easier transition back into normal life when this project comes to an end!
It's best to plan out dust containment measures before demolition has taken place so as not have any unforeseen circumstances after being affected by all the dust around your house post-demolition. Discussing these things now can ensure that you know exactly how they'll keep areas cordoned off from each other while also keeping them separate from one another; because if we're honest with ourselves here – no matter what precautions were taken beforehand – at least some amount of dirt
So, if you're renovating an existing place of yours where your stuff is around, there's also the issue of books. Furniture. Blinds. Delicate vases and paintings on the wall… It's helpful to remove them all from the construction zone before it becomes a safety hazard!
Get Quotes

There are many variables that can come into play when it comes to how much your remodel will cost. It is important for you as the customer to do all of your homework and research before settling on a contractor, but if there's one thing we know, it's this: Do not settle! You deserve the best price with no hassle in sight.
Put it in Writing
If you want to make sure that your contractor does the best job and stays on their timeline, it's important to get a contract signed at the start of any project. A good contract should include all terms such as payment schedule or process for changes in project scope so there are no surprises later down the line. Make sure each party signs off on this agreement before work starts!
You'll never have to worry about that sinking feeling in the pit of your stomach when you're worried something might go wrong. Have a contract signed before anything gets underway and it will protect both parties from any legal repercussions or misunderstandings down the line. You can always trust true professionals like me who know how important contracts are for avoiding problems later on!
Be Flexible to a Point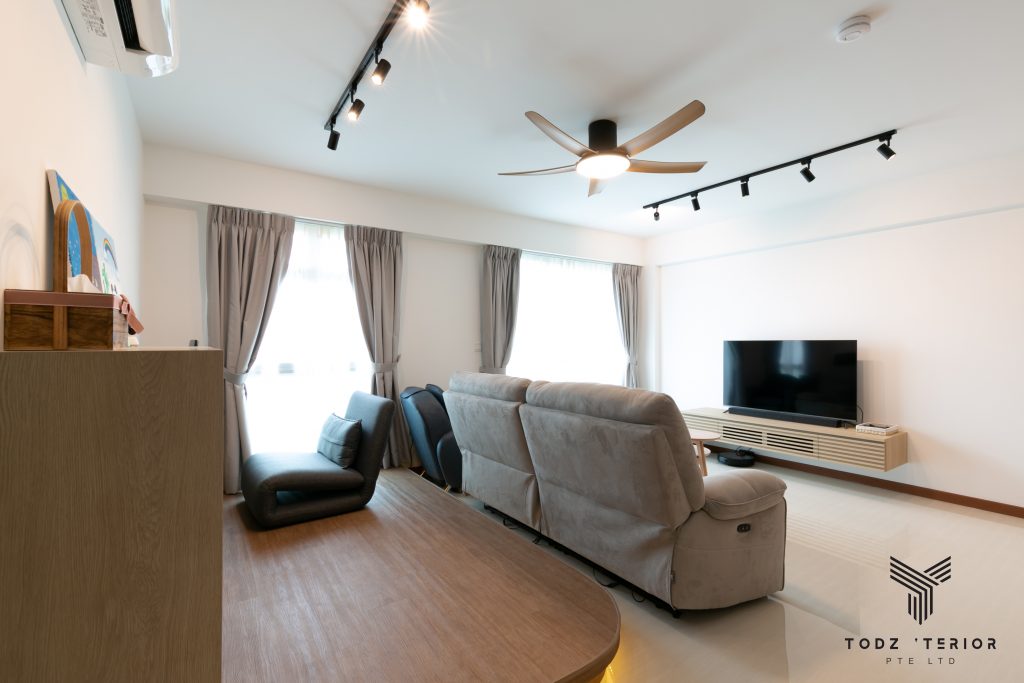 Remodelling projects should be expected to have a little wiggle room in terms of budget and timeframe. Even the best contractors will sometimes run into unforeseen problems once they open up walls or unpredictable weather may slow down speedy progress; however, you shouldn't let that project keep getting pushed aside for other ventures when possible.
Conclusion
Choosing a renovation company in Singapore is always a big decision, but don't worry! We have compiled this list of hints to help you with the process. Remember that there are many contractors out there for each speciality and it only takes one phone call or email exchange to find your perfect match among them.
Do not hire just anyone off the street without doing any research first because people will show up at your door unannounced while weeding through thousands in order to locate someone who best suits what you need can be frustrating if they're unwilling or unable to do so as well – So take some time before committing yourself by reviewing these tips on how NOT TO make mistakes when hiring renovation company in Singapore contractors: