Renovations can be a great way to update your home and increase its value. However, the renovation process is never easy. There are so many details that need to be considered before choosing a renovation contractor in Singapore. To help you make an informed decision about who to hire, we have compiled a list of 10 tips for choosing a renovation contractor below:
Make a list of your wants and needs
Renovations aren't inexpensive, and even the smallest decision can add up. Making a list of what kind of remodeling work goes under a 'need' and what falls under a 'desire' is one approach to keep on track.
A 'need' is an item that you must have in order to be comfortable in your house – particularly if it is a resale home – such as new bathroom flooring and wiring. Installing marble kitchen tops and exotic tilework are examples of extravagant renovation undertakings that look nice but that you may easily live without.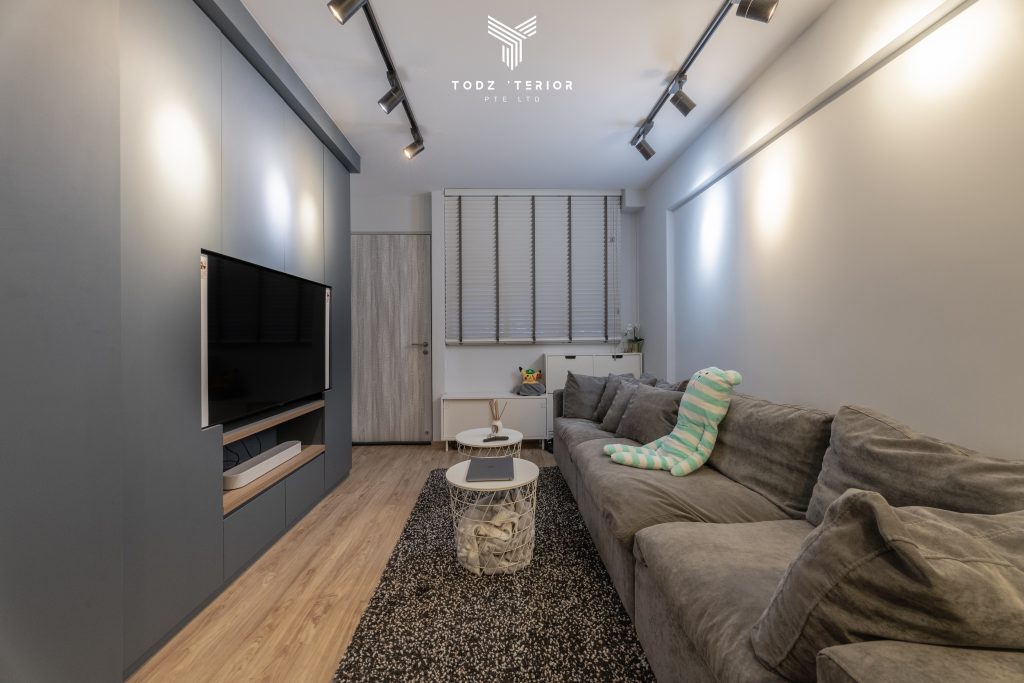 Set a renovation budget
It's time to get your calculator out! It's critical to determine the correct renovation budget for your home. What is the most amount you are willing to spend while staying inside your budget? It works if you have a ballpark figure to begin with.
A home makeover might cost anywhere between $20,000 and $50,000, according to Qanvast. The size of your floor plan (the larger your home, the more expensive your renovation might be), the complexity of your restoration (are you hacking a wall for that kitchen island or simply installing elegant new doors?) and the sort of property you own are all things to consider (resale, BTO, condo and landed homes fetch different renovation costs).
Seek References
If you're looking for a service or a product, word-of-mouth has long been a solid source of recommendations. Request recommendations from friends or family members who have already completed house renovations. Obviously, they will advise you to a contractor who has completed successful home renovations, and they may warn you about a subpar renovation firm they have experienced. Having positive feedback from your friends, however, does not guarantee that you will hire them straight immediately.
You will be provided options for which Singapore interior design firm to contact based on recommendations so that you can assess their work and see if they can match your expectations. Furthermore, choose a contractor with whom you feel at ease conversing and with whom you can easily communicate. To keep the renovation project on schedule, effective communication is essential.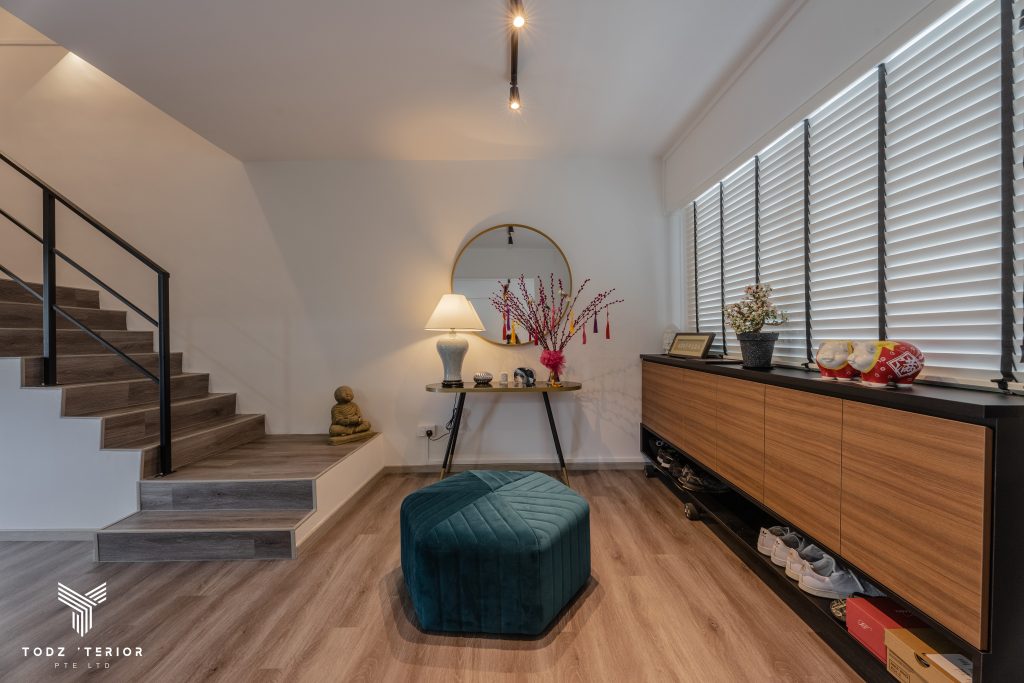 Review Experience and Expertise
Nobody wants to waste money and time on a subpar organization that can't deliver exceptional results. As a result, the first step in identifying the best renovation contractor is to look at their experience and competence to see if they are capable of completing the job. To determine if they are eligible to do home renovation work, look at their license and certification. There are a few companies who are better at selling their services and promising excellent results, but they can't back it up. can complete your renovation project within the time frame you've set.
A reputable organization will gladly discuss its previous work with you, unless it is confidential, in order to give you an idea of their output and build your trust. The company's reputation would be a good starting point for deciding whether or not to hire them. A contractor with at least 5 years of solid experience in the sector is often considered an expert, and thus capable of completing your restoration project on time.
Do a background check
Google is your best friend when it comes to investigating the reputation of a renovation firm you're interested in. When searching them up, a smart thing to ask is, "Can they perform quality work?" Although a picture is worth a thousand words, post-renovation images aren't the only method to see if they have what it takes to build the home of your dreams. In this regard, HDB residents have it a lot easier because under the Registered Renovation Contractors' Scheme, you can only choose a HDB-approved contractor (RRCS).
You can also use CaseTrust-accredited IDs to protect yourself. Starting with social media is also a fantastic idea. Checking the rating on their official Facebook page and/or the comment section might immediately reveal whether or not that firm is bad news.
Meet them in person
First impressions, especially those made face to face, can be quite potent. After you've indicated interest in their services, you'll usually be invited down to the office for a meeting with the Interior Designer or contractor. The meeting is also an opportunity to bounce ideas off of them and ask any burning remodeling questions you may have. This will tell you whether they can carry out the concept you want, such as the ever-popular Scandinavian style.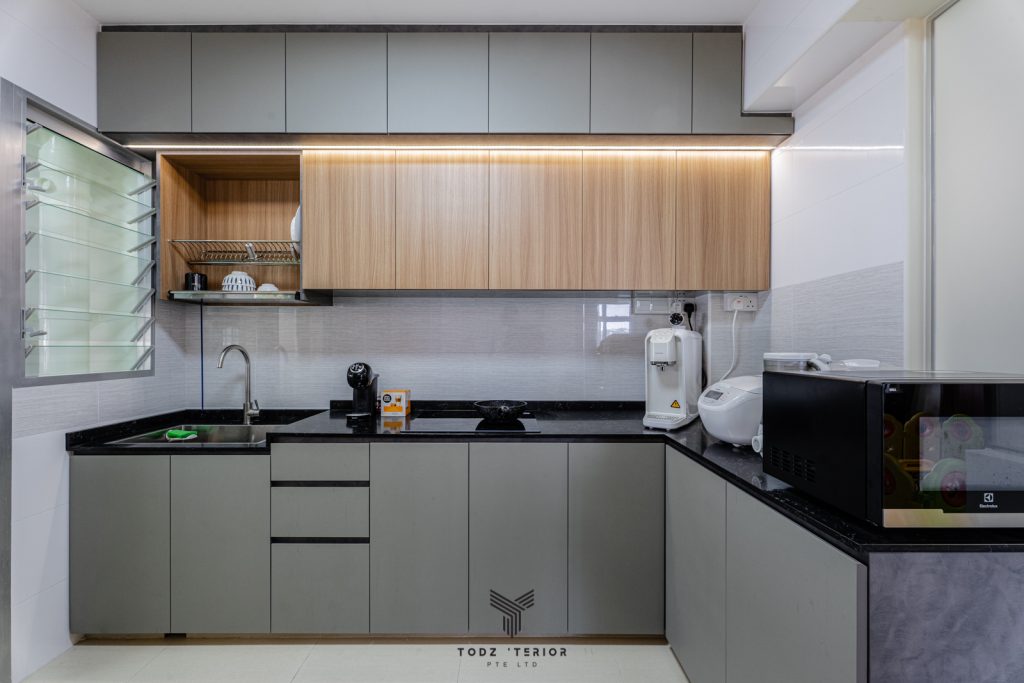 Get a second – or third – opinion
Because home renovation is a costly investment, you'll want to entrust the beautifying of your home to extremely experienced hands at a reasonable price. Instead of putting all your eggs in one basket, we recommend getting quotes from at least three different firms. From there, you can easily compare and contrast based on your initial budget and make an informed decision about which renovation business to hire.
Ask for estimated completion time
It is not a sensible option to hire a contractor just on the basis of a pricing proposal. You should also find out how long it will take them to complete that quote. Even if one contractor charges more than the other but completes the task in a shorter amount of time, it would be worth your money if you want the job done as soon as possible.
Obviously, you'd want someone to take over the refurbished property to you as soon as possible so you can get back to your daily routine. As a result, before entering into a contract, carefully read and comprehend all of the terms and conditions.
Warranties and guarantees
A good contractor will always guarantee the quality of his job. So, ask your contractor if any of the products he utilized during the renovation are covered by a guarantee. Bad materials and goods utilized during the renovation can end up costing you a lot of money in the long run. As a result, make certain that your renovation contractor addresses all of these issues.

Looking for a new interior designer?
Todzterior are an award-winning, full service design firm in Gambas Crescent Singapore. Our team of interior designers and project managers will work with you to create the perfect space that reflects your style and personality.
With our help, you can transform your home into a place that's beautiful, functional and uniquely yours. Whether it's designing a kitchen from scratch or adding some finishing touches to an existing room, we have the expertise to make it happen seamlessly. Contact Us Now!