There are different ways that you can go about creating a list of Singapore home interior design companies that can do the job well. But there are so many of them that you may have trouble deciding which one is best suited for you. You're sure to get plenty of options when you choose one of Singapore's leading home interior design companies. They'll be able to provide you with everything from a simple design to a full remodel, making the entire process as effortless as possible.
It's a very important to choose a company which has been around for some time. They must have experience in doing such work and have an idea of what will be done. You cannot rely on the service of an inexperienced company because your home will be incomplete when it's done.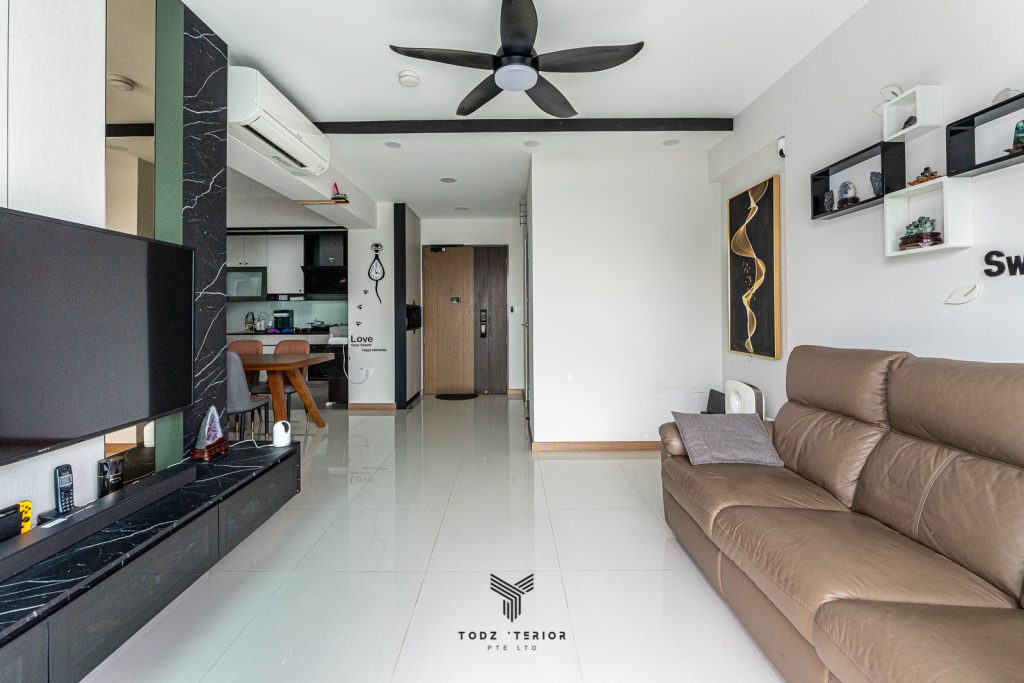 Todz'Terior
Address : 7 Gambas Crescent #01-03 Ark@Gambas Singapore 757087
Opening Hours : 10am – 9pm
Website : https://todzterior.com
TodzTerior is a professional and creative interior design firm in Singapore, which is reputed for its excellence in interior dressing and build. Being more than just an interior house, we are your home stylist. We innovate through the role of space, materials, colour, texture, light, shade, furniture and even soft furnishing. We are here to ensure you with quality, reliability and professional 'before and after' service.
No matter the size of your attend you can be assured that we will attend to it with the same attention you would bestow on it. Our polite experience and knowledgeable designers will ensure that your desires are understood and acted upon. We are able to tailor a design to suit your needs and requirements.
Space Atelier
Established in 2014, Space Atelier is a space and design company. They create spaces that reflect homeowners individuality, tastes, and lifestyles. Space Atelier specializes in the design of custom and semi-custom interiors for residential and commercial spaces. Their team of interior designers and contractors work with homeowners and businesses to create unique, one of a kind spaces that are designed to fit the needs of their customers.
Swiss Interior
Swiss Interior is interior decorator Singapore that serves clients throughout Singapore that has many showrooms including in Tradehub 21 area. Their team is made up of designers, project managers and contractors who work together to bring unique ideas to life.
It doesn't get any better than this. They provide amazing customer service and you can call or email them at any time day or night. Their service is not limited to simply handing over the project. They will always be available to answer any questions or offer any assistance you may need.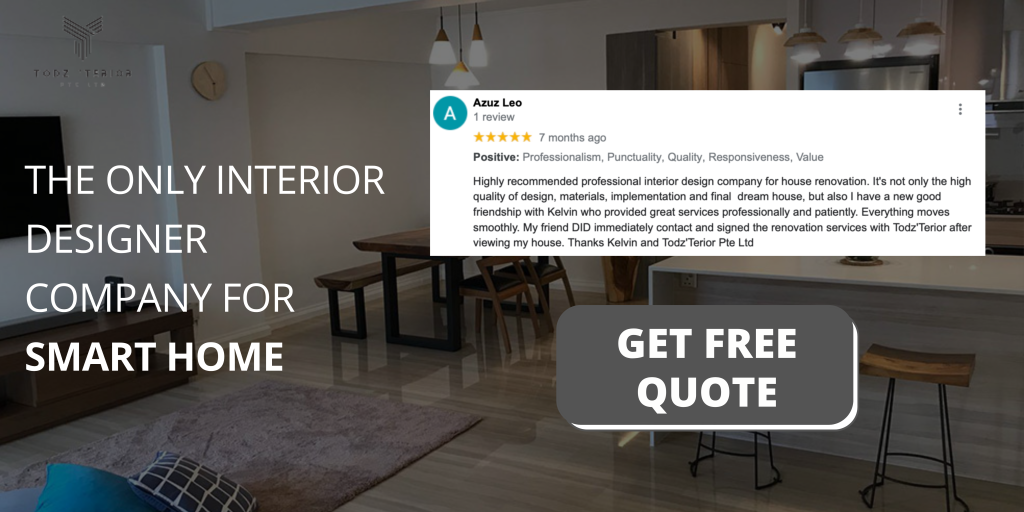 Weiken
Weiken, located in the Tradehub 21 area, portrays a stylish and classy vibe. While browsing through their past works, many of them resemble dream holiday homes! If you want a home that resembles an elegant hotel or showroom. Their interior design philosophy is to merge the latest in design and sustainability to create a living space that will epitomize your character and taste.
The Scientist
At The Scientist there's a modern, minimalist style of design. Their designs are clean, sleek and modern. They are all Analytical, Creative, Explorative, Inquisitive, and Persistent. This is a home furnishing brand that focuses on making products that are comfortable, durable and original.
SHE Interior Design
SHE Interior Design Pte. Ltd. specialises in home renovation & design (interior and exterior), commercial space renovation, office renovation, architecture, and additions & alterations work. Space and budget planning, 3-D perspective drawing, and free design consultations are also offered. Deemed as one of the best renovation companies in Singapore, SHE Interior Design Pte. Ltd. works to execute your desired interior design based on your allocated budget.
Fuse Concept
If you're looking for some fresh, new ideas for your home, look no further than Fuse Concept. The best creative interior design agencies create spaces that are exciting. They're brimming with personality and individuality. Their design philosophy is simple: "simplicity is quality". As a result, their designs are anything but simple.
The Alchemist
The way it should be, the Alchemist Design changes your space beautifully. It is the best way to make your space feel great from the inside. The Alchemist Design provides custom design services to individuals and businesses. We do our best to create the perfect design for your project.
Fifth Avenue
Fifth Interior Avenue will help you build your dream home, creating beautiful, functional living spaces in just days. Fifth Avenue serves as an avenue to creative interior design. It's always seeking new ideas to help you design your home, office or business.
Starry Homestead
You can have your dream home built by Starry homestead which is also located near the Tradehub area 21. They have extensive renovation work experience. Their staff does a lot of the actual construction, making them familiar with the types of renovations that take place in commercial spaces.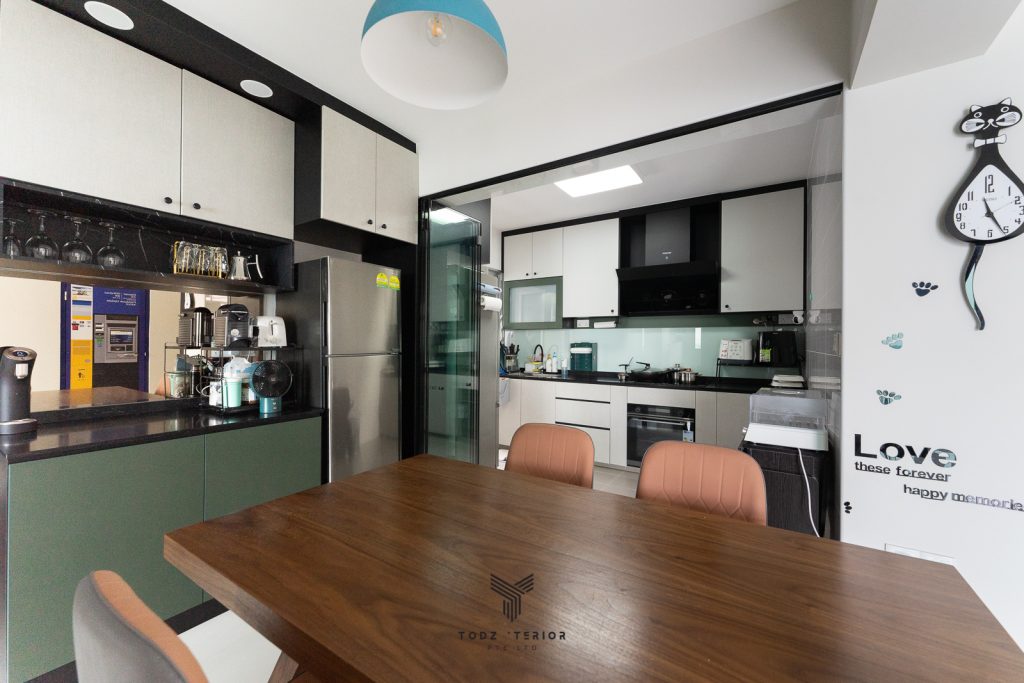 Which interior design company is best?
If you are looking for an interior design company, there are many factors to consider. What style are you looking for? What is your budget? What are your timeline? There are many companies that offer interior design services, and it can be hard to decide which one is right for you.
To help you make a decision, we have compiled a list of the top interior design companies in Singapore. We considered factors like style, budget, and timeline to create this list. Now all you have to do is choose the company that best fits your needs.
Who is the best Singapore home design company?
There is no one definitive answer to this question. Interior design is a highly subjective field, and what one person considers to be famous may not be famous to another. However, there are a few names that tend to come up more often than others when discussing famous interior designers. This includes interior design company, TodzTerior.
TodzTerior is a Singapore best home design that caters to a wide range of clients with very different needs.
TodzTerior creates one-of-a-kind spaces that bring out the essence and spirit of individuals. The needs and wants of each one are paramount in the area of interior design. TodzTerioris known for its unique approach to designing interior spaces for both home and workplace. They are considered to be one of the leaders in modern living.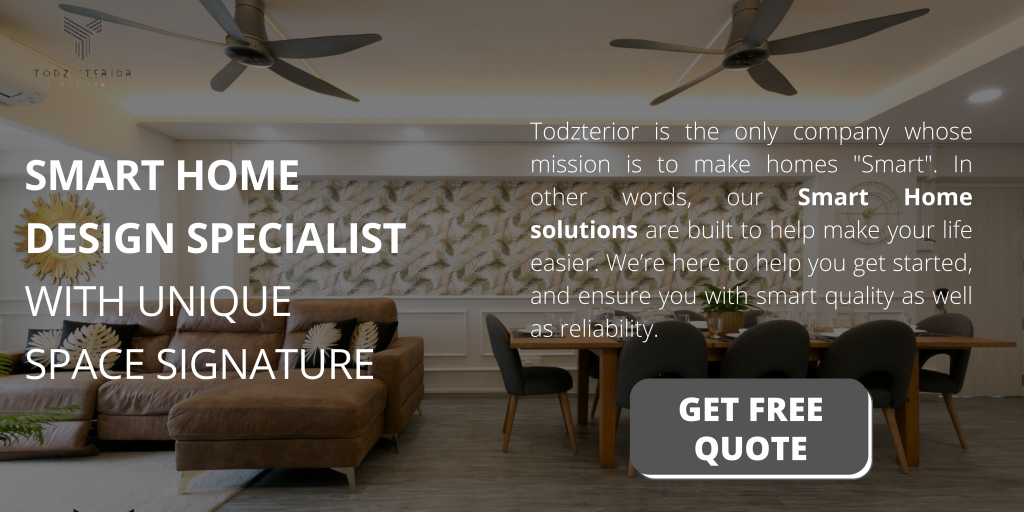 TodzTerior
We're here to help you get started Smart Home solutions
Todzterior in 7 Gambas Cres, #01-03 ARK@Gambas, Singapore 757087 is the only company whose mission is to make homes "Smart". In other words, our Smart Home solutions are built to help make your life easier. The possibilities for the future of the smart home are endless. You've come to the right place. We're here to help you get started Smart Home solutions, and ensure you with smart quality as well as reliability.