Get your fashion done and make yourself feel luxury by owning a walk-in wardrobe. A walk-in closet can be quite a luxury. Who doesn't drool over those beautiful walk-in wardrobe design that you see with miles of shelving and hanging space and even an island in the middle full of storage drawers? Just because you have a closet that you can walk into, doesn't mean that you have a huge closet.
In fact, some walk-in wardrobes can be quite small. So if you have a small bedroom design in Singapore, it can be even more complicated to organize than a large bedroom design.
Walk-In Wardrobe in Singapore
Although walk-in closets are a form of luxury. They cater to the charging preferences of the
Contemporary world and stand to define the walk-in wardrobe in Singapore equation in modern living spaces.
To understand why there's such a craze surrounding these, you have to consider the customizability. You can decorate in literally any color theme or design palette you prefer. Not to mention, you can add tons of unique personal touches to make it your space too. They generally form an integral part of the master bedroom design where they make a distinct feature too.
Why You Should Have Walk-In Wardrobe
The walk-in wardrobe is rapidly becoming a big trend. It's now a must have for many middle class homes. They have always been a symbol of luxury and the functionality of it's features can ultimately bring a sense of order into your life.
A walk-in wardrobe can be like stepping in to Narnia. Inviting and luxurious, walk in wardrobes can bring a sense of joy into your home. They can make your house feel more attractive and ultimately add value to your home. 5 reasons why you should have a walk-in wardrobe is to keep organised, to create multi-functional space,care for clothes, having beautifully displayed collections, and to make use out of awkward spaces.
Walk-In Wardrobe Design Ideas for You
Here are 7 Singapore bedroom designs with walk-in wardrobes.
Build a Three-Paneled Mirror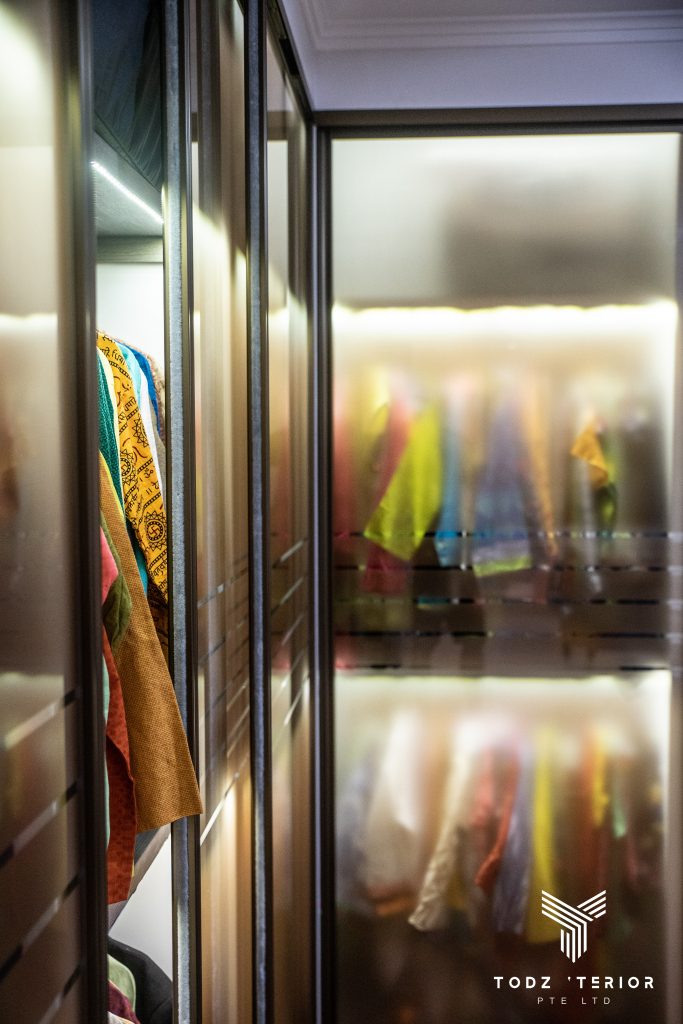 Three-paneled mirrors are popular in dressing rooms for some reason. You get to see your outfit from every angle and this three-paneled mirror also can make the room feel larger.
Add a Runner
If your walk-in closet is long, narrow and windowless, introduce warmth with a runner that features a fun pattern. That built-in bench is also a good call, it provides seating without taking up extra floor space.
Keep Things Open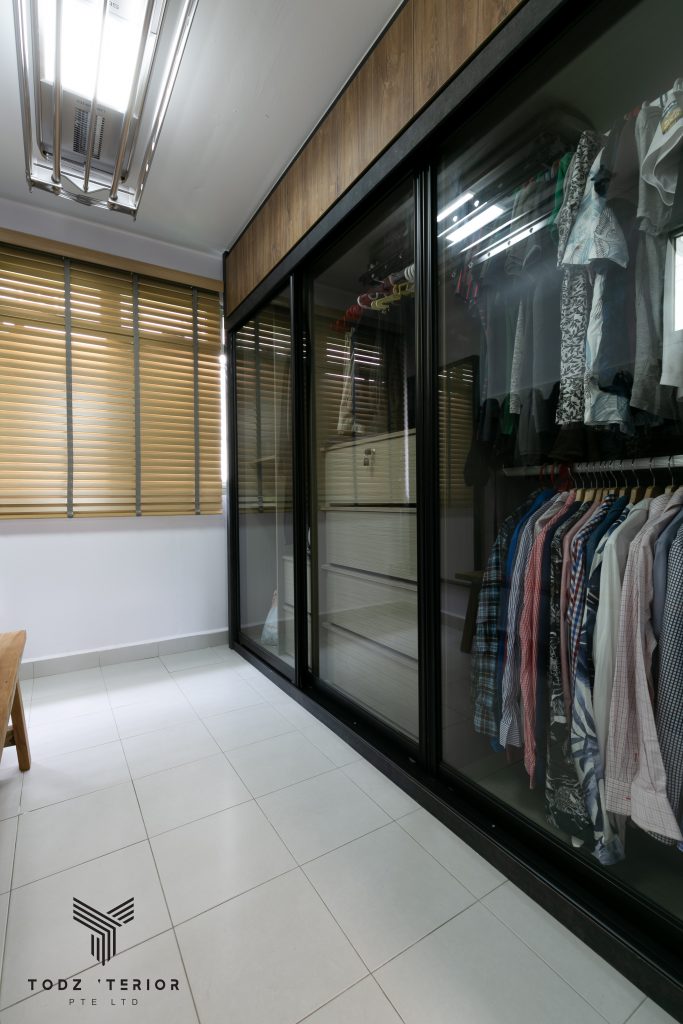 Having everything out in the open will motivate you to stay organized. This also makes it easier to grab something from your closet. Just like in these pictures, you can also add a table and a vase under the table for a better look at your closet
Be Creative
If you are asking how to build a walk-in closet in a small bedroom, creativity is the answer. No matter how small your bedroom, there must be a small space that you can build a walk-in closet just like these pictures.
Invest in a Special Hanger
Stylist hangers can make it easier to grab clothing off the rack as you dash to get ready in the morning. When you stock up wooden or padded hangers your clothes are able to shine since their backdrops all look the same.
Install Under The Cabinet Light
When you are getting ready, lighting is everything. The under cabinet lights provide extra lighting to make it easier to see while you pick out an outfit. They also add a moody and romantic feel.
Deck Out Your Vanity
Having a spot to apply makeup in your walk-in wardrobe will make life easier. If you have a small desk or vanity in your closet, use pretty jars to store your jewelry. Considering making a statement wall with wallpaper, lean a mirror on the surface, and tuck in a bold stool.
Todzterior Interior in Singapore
For those of you who want to redesign your bedroom, please do not hesitate to contact Todzterior! Todzterior can help you to renovate your bedroom renovation ideas with an affordable price. Todzterior offers a complete range of services for the planning, design, and renovating of your bedroom. Todzterior also recommends finishes, furniture and fixtures that deliver their needs and work within their budget.

Bored of seeing your bedroom interior design already? Do you want to renovate a minimalist walk-in wardrobe but don't know a great interior designer in Singapore? Todzterior is the answer. Let's renovate your cramped bedroom into a minimalist bedroom design based on your budget and interest with Todzterior. So what are you waiting for? Discuss your new bedroom design right now !