Living in BTO or flats is not easy because we need to organize our things correctly so it will not make our small flats look even smaller. Living in BTO or flats means you have a small bedroom. Having a small bedroom doesn't mean we can't have our dream bedroom. You can renovate your bedroom based on your interest. A good bedroom design will increase your mood which can give you happiness so you can start your new day with a big smile. So how is your bedroom design? It is time for you to renovate it with a bedroom design idea in Singapore!
If you are looking for bedroom design ideas in Singapore, here are several Singapore bedroom designs ideas that will inspire you!
Bedroom Design Ideas Singapore
For those of you who want to renovate your bedroom and still don't know the bedroom design that suits your bedroom, you can discuss it with Todzterior. Todzterior can help you to find your new bedroom design based on your budget and interest. Are you still confused about choosing your bedroom design? Here are 5 Bedroom Design Ideas and Tips You Can Get in Singapore
Bed at the Corner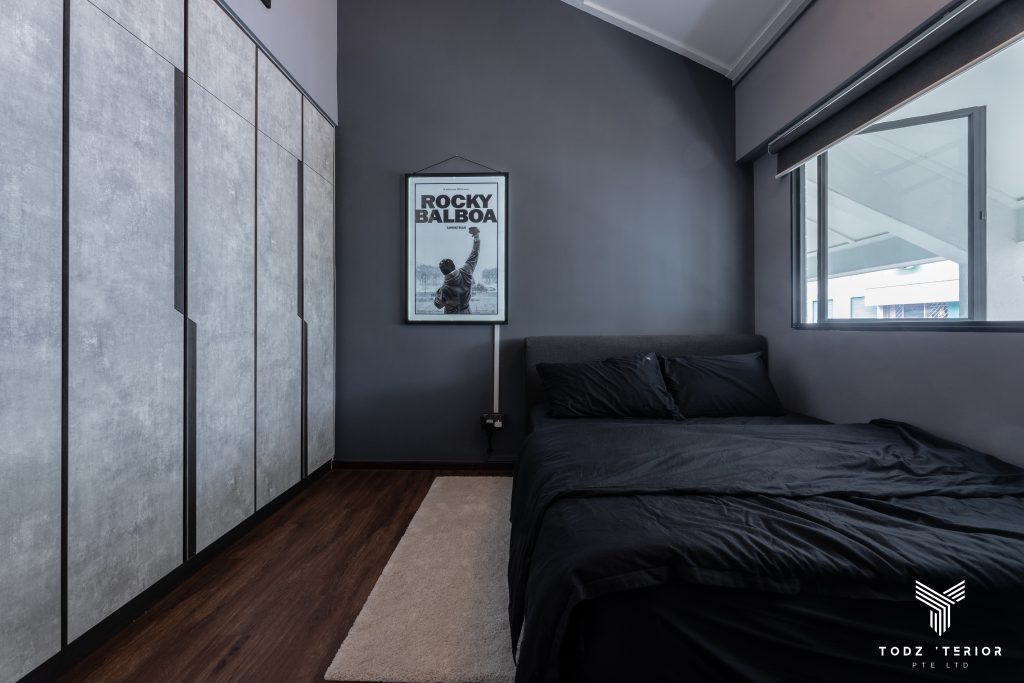 Placing a bed at the corner has a pro and con. Some people will not agree with this idea because it will give you only one access to your bed but if you place your bed at the corner, it will give you more space in your bedroom which suits for BTO bedroom design.
Choose Neutral Color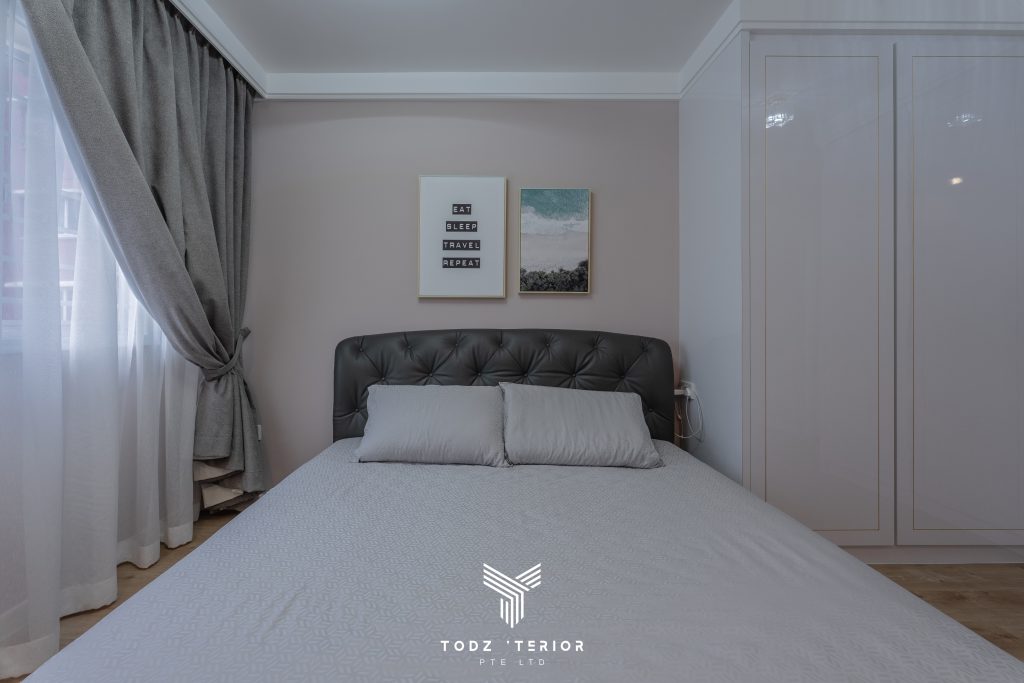 Color plays an important role in decorating a bedroom. A neutral color like beiges, grey and white are the main colors for a minimalist bedroom look. You can also use a soft color. A neutral color can make you feel relaxed and also can make your bedroom look spacious. You can paint your bedroom's wall with a neutral color or you can choose a neutral bed or pillows. Beside that, you can add a mirror on your bedroom wall to make your bedroom look bigger.
A Bay Window Seat

A bay window seat is a must try for you who love to read. Rather than putting a sofa in your bedroom which will take up your precious space, you can try to make a bay window seat. You can read and drink your coffee there in the morning which can make you feel relaxed. You also can add mini plants near your window to give an earthy touch. A cactus, rubber plant can be the option but don't put it too much because it will look cramped.
Lighting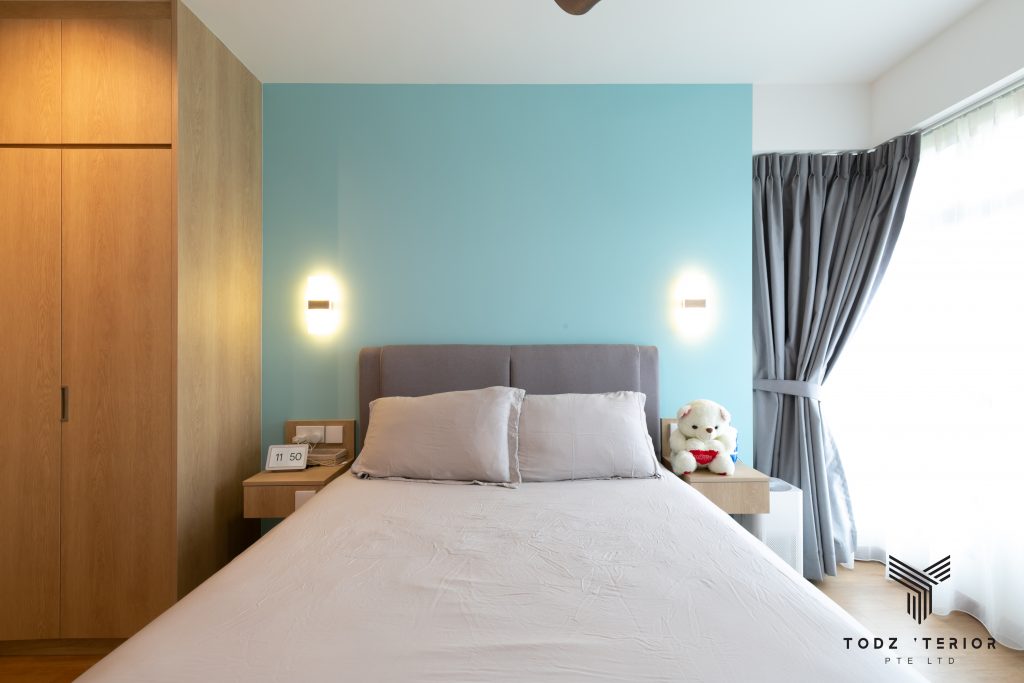 Every place needs a light. Light in the bedroom is not only from your lamp. You can make a window in your bedroom and let the sun light in. This will make a huge difference in your bedroom which can make your bedroom feel more open. You can also add sheer curtains if you don't want your bedroom to look too bright.
See Through Wardrobe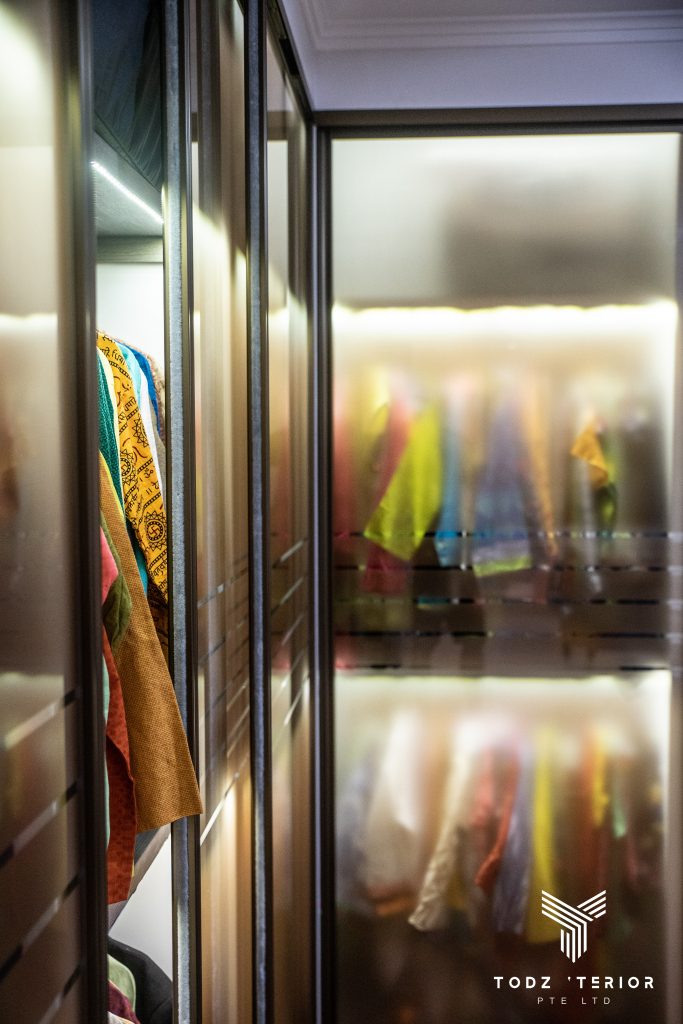 You can try to install a see through wardrobe in your bedroom. This will not make your bedroom look cramped but remember just keep the used thing only and get rid of your unused thing. Let's make some space in your bedroom for the things that truly matter by removing your useless things.
Todzterior Interior in Singapore
For those of you who want to redesign your bedroom,please do not hesitate to contact Todzterior! Todzterior can help you to renovate your bedroom Singapore based on your interest with an affordable price. You can discuss the bedroom design that you want first if you still can't choose your bedroom design. Todzterior offers a complete range of services for the planning, design, and renovating of your bedroom. Todzterior also recommends finishes, furniture and fixtures that deliver their needs and work within their budget.
Bored of seeing your bedroom interior design already? Do you want to renovate your bedroom interior design but don't know the great interior designer in Singapore? Todzterior is the answer. Let's renovate your cramped bedroom into a minimalist bedroom design based on your budget and interest with Todzterior. So what are you waiting for? Discuss your new bedroom design by call us right now !