Kitchen space is one of the most used in our houses. Not only do we cook, eat or drink there but it's also where the family tends to gather so good design should always be considered when planning your kitchen layout. It is a common belief that kitchens are a place where people can prepare meals and spend time together, which is why they must be designed in the most convenient way possible.
To keep it clean and tidy, not just today's modern appliances are needed but also changes in its layout. Everything should be ergonomic and follow the current trends with a pinch of creativity. There are several different layouts to consider when designing a new kitchen design in Singapore.  All will have their own pros and cons. Not only the size of your kitchen but also its function should be taken into consideration!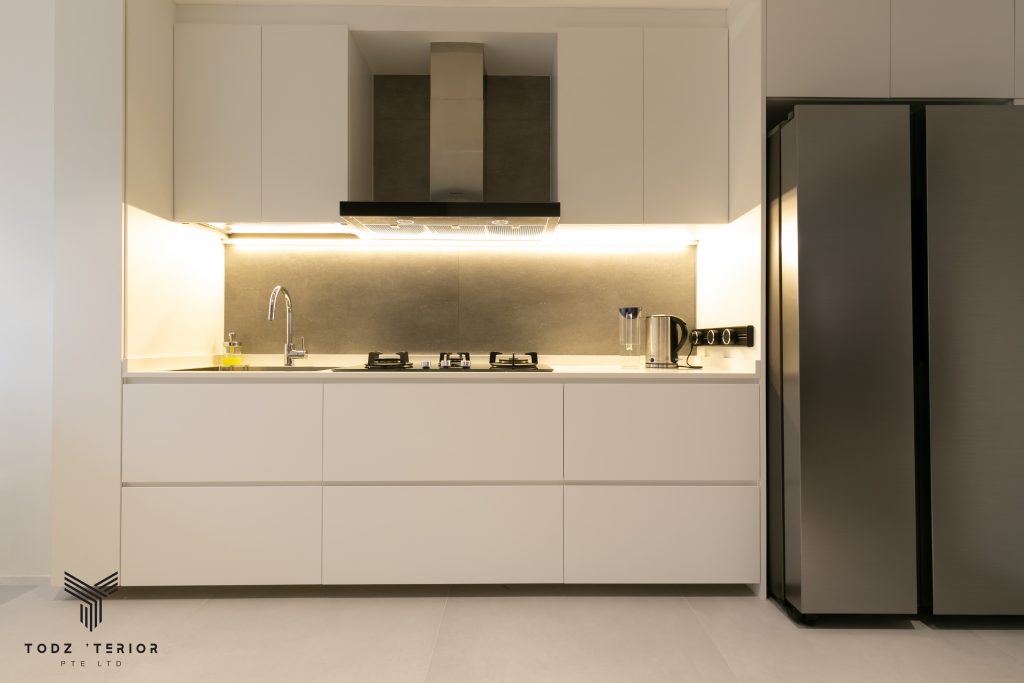 Kitchens are an essential part of our homes, but their layout can change vastly. Each layout has different advantages and disadvantages. This is because there are many different types of kitchen layouts that all come with their own benefits and challenges. It's important to choose the one that suits you best, so take a look at the 6 main designs before you get started with your own!
1. Galley Kitchen.
The galley kitchen is the most narrow of all layouts and it's likely to be found in older houses. This type of smaller kitchen has one work surface and a cooking area, with appliances located on each side. Interior design ideas like L-shaped bench will fit perfectly into this style but it's also possible to extend and add more units and storage.
This type of layout is great for smaller spaces as it's very functional. However, the lack of storage space may be an issue so if you're looking for more roominess, consider another option! This type of design works best in old homes or when renovating a smaller kitchen.
Also known as the straight-run kitchen, this design is best suited to small spaces where the cooking area is located in one corner. The advantage of this layout is that it makes efficient use of space and provides plenty of storage. There isn't much room for error though, so it's best to opt for a simple and clean design.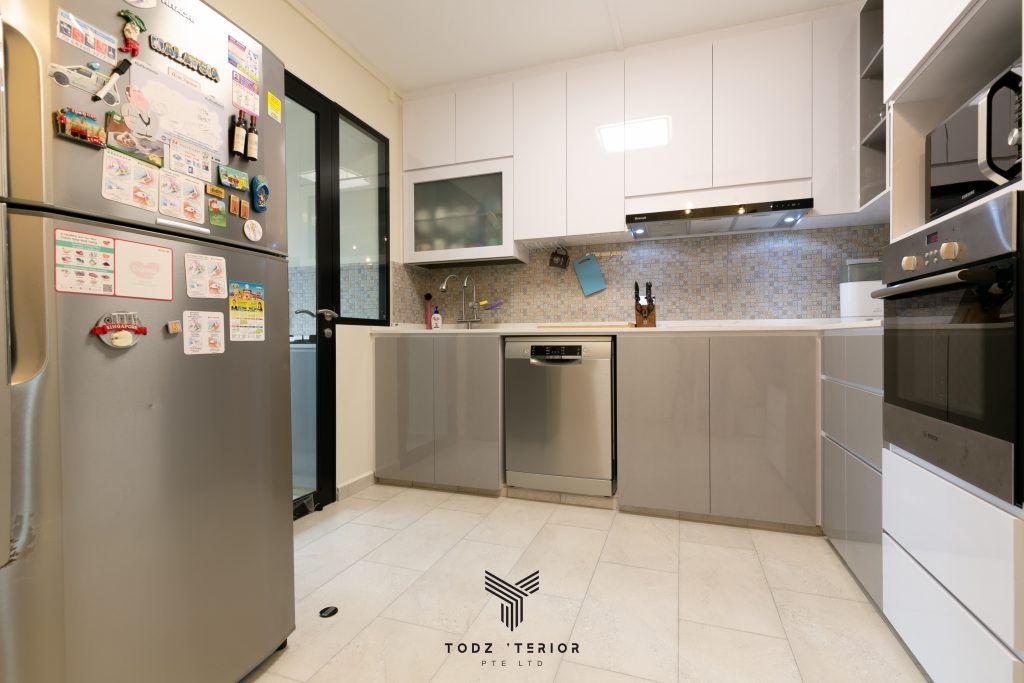 2. L-Shaped Kitchen.
The L-shaped kitchen is one of the most common layouts. It offers two cooking areas with access to storage and appliances, while worktops are usually found on either side of the cooking zones. This design layout can offer maximum space and is commonly used in larger homes. The main challenge of this type of layout is that it's not very functional.
When designing an L-shaped kitchen, the main focus should be on flow and storage. You can create a more functional layout with appliances placed near the cooking area, while storage can be placed along the walls. Appliances aren't positioned near each other so there isn't much room for movement around the kitchen during cooking or food preparation sessions! If you're after more freedom within your kitchen then another option may be better for you.
This is the go-to layout for most homeowners! It has its cooking zone located on one side of the room while the other half offers some counter space and cabinets. This design can vary depending on your needs, while it provides easy access to both the cooking area and other areas in your home. If you need more working space, the design is easily adapted to include an island or table.
3. U-Shaped Kitchen.
The U-shaped kitchen may be the most popular layout in larger homes. The key benefit of this design is that it offers two cooking areas with enough space to move around them easily. One cooking area is located at the end of the room next to any appliances and storage, while another cooking zone can be found near to access other parts of your home easily.
If you want your home's layout to follow a particular theme or if you have limited space options, there are plenty of ways to adjust this type of design! It provides various worktops which makes it perfect for family meals as everyone can choose their own place around the table. There may not be much room for error if you opt for too many units since combining different shapes and sizes can be confusing.
This kitchen layout is perfect for those that love to cook! The cooking zone opens up into a dining area for socializing with guests after meals. A good idea is to include a large island that offers even more space for food preparation. If you don't have room for an island, then opt for two separate worktops which can be used together or separately depending on the time of day.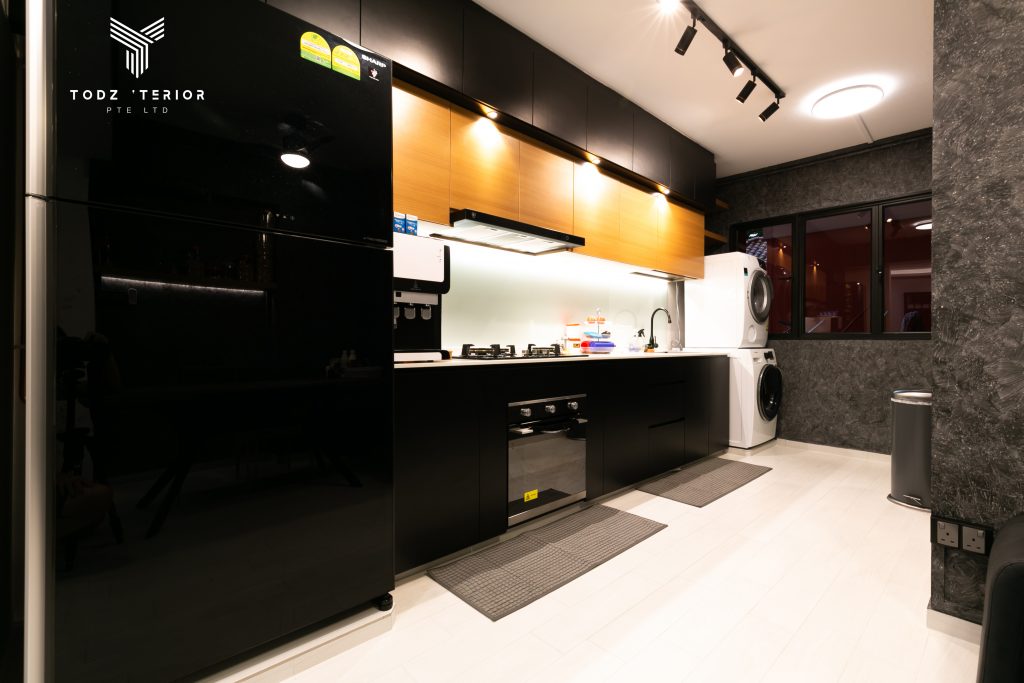 4. Straight Kitchen Layout.
The straight kitchen design is suited to smaller spaces, where the work surface and other major appliances are located on one side of the room. The cooking area can be found at either end of the room but it's not recommended that you place them near each other because there isn't enough space for movement during food preparation sessions!
There are a number of ways to make this type of layout work for your home if a single section doesn't provide everything you need. You can add an island or peninsula unit if that suits your needs better or simply opt for a few units along one wall with storage space nearby. This type of design works best in new homes when renovating small kitchens.
This is another good option if you want to maximize the amount of space in your kitchen. It's great for entertaining and offers a lot of storage space. The design splits the working area and dining area and also features some pantry cabinets. This layout works well in large kitchens where both cooking and eating take place in the same room, but it can also be used for smaller kitchens where a breakfast bar is preferred.
5. Breakfast Bar Layout.
Breakfast bars are an excellent way to save space in your kitchen. This design is great for smaller kitchens that lack the room to accommodate multiple worktops. The breakfast bar provides a surface where you can prepare food, eat and socialize with guests after meals. It's not recommended for families or when cooking large meals because there's no space to move around during food preparation sessions.
The breakfast bar layout is perfect if you want more of an open-plan feel but just require one extra surface instead of two separate worktops. It works well in new homes where renovations are needed, while it also suits traditional homes that prefer compact designs over something more extravagant! This unique design is suited to both modern and traditional homes due to its simplicity.
If you only have a small space to work with then this layout may be your best bet. It features a cooking zone that opens up into a kitchen island with seating around it, which helps the room feel more spacious and open. This design is ideal and allows you to prepare food quickly. One downside of this layout is that it can make storage more difficult, but it's great for those who like their kitchen to be open plan.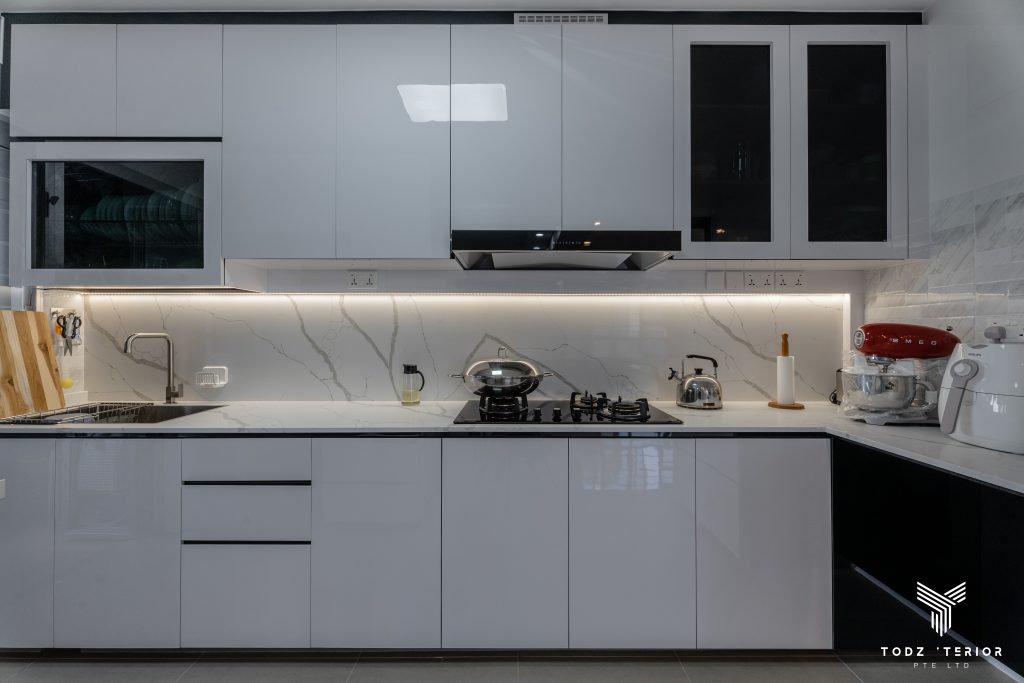 6. open concept layout.
an open-concept layout can be used to create a design in your kitchen. This works well if you love entertaining and want extra space. There's no dedicated cooking area, but the breakfast bar provides a good worktop and seats around it for food preparation.
If you don't like the idea of an island in the middle of your kitchen, then this is another great option. It splits the cooking zone from other areas while offering additional storage on the sides of each cabinet unit. The open-plan design is suited to traditional homes with small kitchens because it makes use of every available surface without causing overcrowding.
This is the ideal layout for those who want to entertain guests and enjoy spending time together in the kitchen. If you have a large enough space then this design features an uninterrupted work area with seating around it. There's no division between cooking or eating, which makes it perfect if you love to cook for friends and family! Storage can be tricky with this layout, but it's an excellent choice if you love open-plan living.
Conclusion:
Kitchen layouts allow you to create the perfect space in your home. Whether you're renovating or building a new kitchen, it's important that you use the right layout to suit your needs. By using one of these unique designs with island units you can transform old or existing kitchens into something more stylish and functional! Do you prefer traditional layouts or something more modern? Let me know in the comments!
Kitchen designs have come a long way in recent years! New layouts are always being created with the modern home in mind, but they're also suited to traditional homes that prefer unique spaces. The choice is yours, but it's worth noting that most layouts will provide the same function. Aesthetics are key if you want to pick a certain design, but it will come down to personal preference in most cases.

If you're looking for Singapore kitchen design ideas then look nowhere else. Todzterior will surely help you in achieving the goals that you have for your home without spending too much money. Let us give you some guidance on how you can set up your home design to make it look aesthetically pleasing. We put together some of the most brilliant ideas. Please contact us for more information.