With the rising cost of living and changes in consumer preferences, homeowners are constantly seeking ways to refresh their homes. With so many 3 room hdb design ideas available, homeowners can get overwhelmed by all the possibilities. This article features five tips for a successful 3 room HDB kitchen renovation and will help homeowners decide on how to freshen up their kitchens without breaking the cost.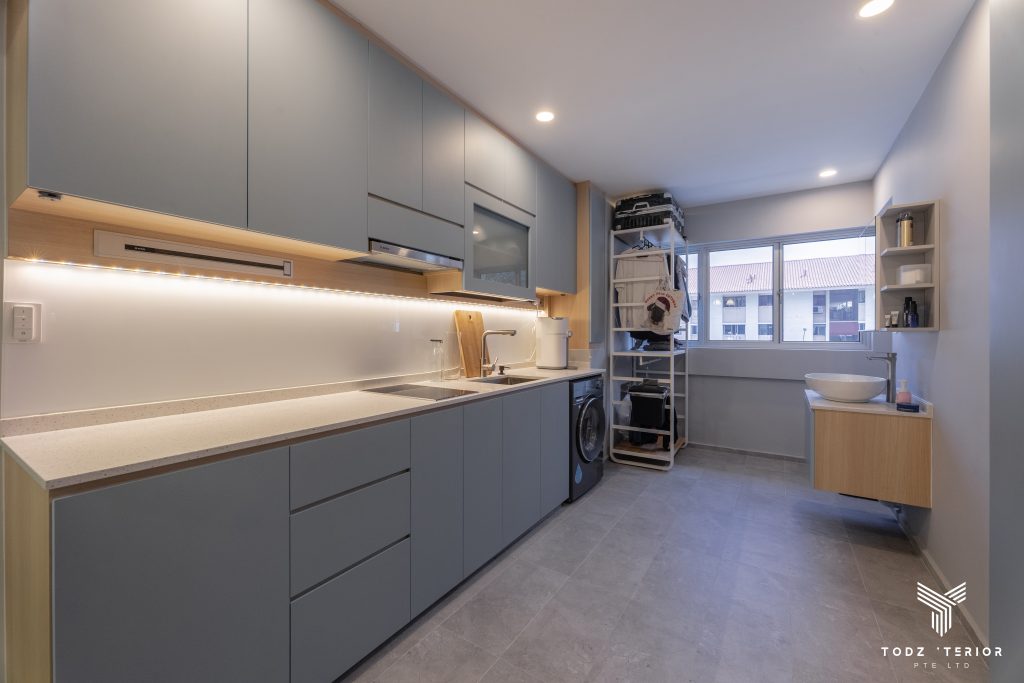 Renovate your kitchen
If you're looking for more space in your kitchen, or want to increase its functionality then a kitchen renovation is the answer. A kitchen renovation can be challenging, especially if you are working with a small budget. However, with a little research and some creativity, you can turn your old kitchen and make it shine again.
We've gathered the most common reasons for kitchen 3 room hdb renovation designs and how to come up with a budget for your project. We will also provide you with the most important factors that should define your budget and give you some tips on how to save money on materials.
The importance of a kitchen renovation
Kitchens have always been the most important place in the house, which is why renovating your kitchen is a huge project that requires a lot of planning and research. Even though you don't really need that much budget to renovate your kitchen, it's always better to spend more time planning and thinking through the details than running around and doing everything at once.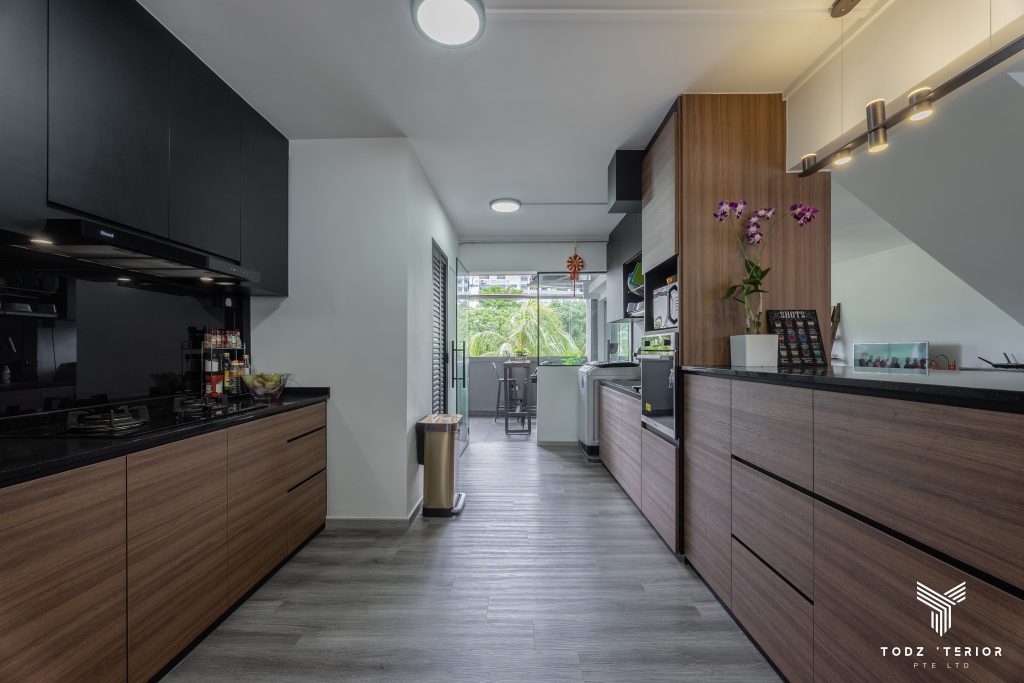 Ways to Refresh Your 3 Room HDB Kitchen Renovation
Colors
Dark colors can be difficult to work with, but they are undeniably appealing. One layout tip that works well for both dark and narrow homes is to have your cabinets flush with the walls. Using a more streamlined approach with fewer decorative elements results in a long and open space that flows.
Styling
Consider getting natural furniture, storage solutions, and decor if you plan to renovate your old 3-room resale flat with a white-and-wood theme. This tip works because you'll be able to move your furniture wherever you want without sacrificing style.
Open concept 3-room
The layout of 3-room resale flats is the most significant difference. Old 3 room bto hdb design have a blockier appearance, whereas 3-room resales have a longer, narrower floor plan. Play on this feature by going open concept 3 room hdb flat both the kitchen and master bathroom walls were removed to make it feel less enclosed.
Storage
A cramped appearance does not always imply narrow walkways. Having a top-heavy configuration for your storage solutions can sometimes have the same effect. As a result, avoid mounted cabinetry, even if it means less storage space, as it can make your 3-room bto ceiling appear taller.
Walls hacking
Without hacking away at the walls, it can be hard to create a more spacious layout in your old 3-room resale home. But before you grab the sledgehammer, check out this apartment at Whampoa Drive. By using mirrors, its owners managed to 'enlarge' the surroundings of the living room.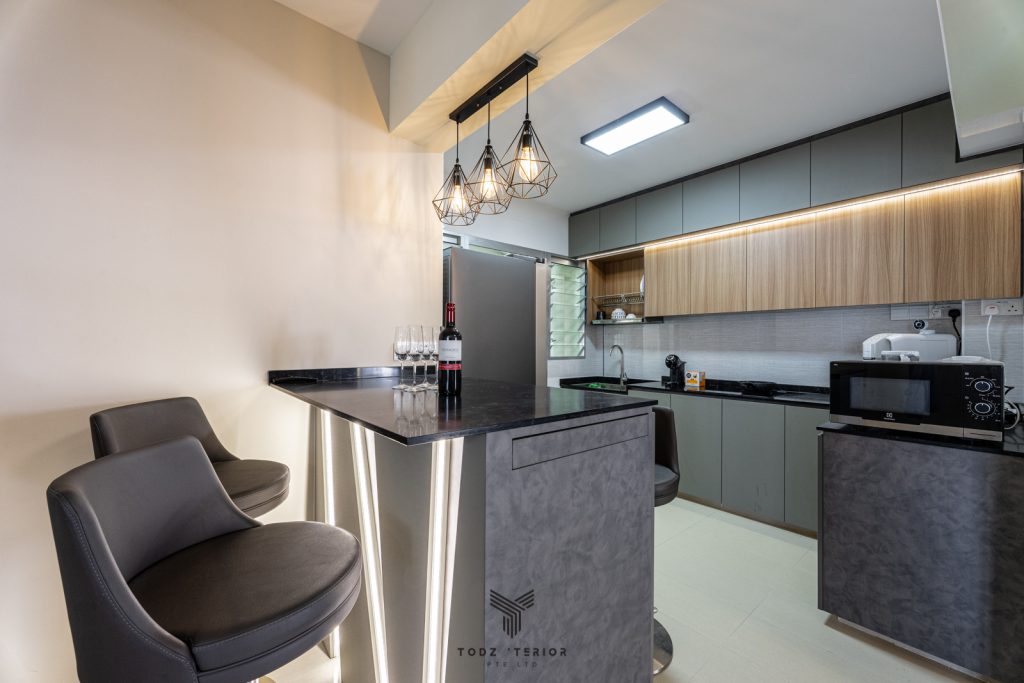 Hire professional for your resale 3 room HDB kitchen renovation design
You need to hire a professional for 3 room hdb kitchen design to handle your kitchen renovation, if you are after a new look and feel to the kitchen. The best way to get your 3 room resale renovation package is to hire a professional for 3 room hdb renovation designs.
Find an interior designer that has experience in 3 room hdb kitchen design. You can find this person on the Internet or even in the phone book. Make sure they have experience in doing these types of projects and they have references that you can call up and talk with.

Resale 3 room hdb kitchen renovation design be a hassle. People who want to upgrade their kitchens are faced with a dizzying array of options, from design to materials, cost and appliances. It's no surprise that many people give up on a DIY kitchen renovation project before it even begins.
Todzterior is here to help! We offer expert advice, detailed planning, 3 room resale renovation package, 3 room hdb design ideas and attractive designs for your 3 room bto hdb design, all at an affordable price. We'll take the stress out of your old 3 room hdb design project so you can get back to enjoying your home!