Do you think that home renovation ideas are something that only high-end properties can afford?
As you know, today's market is very competitive. People are more selective than ever about the type of houses they want to buy. So when you hear that the price of a house is only going to go up, do you believe that the people who live in these kinds of houses have the resources to renovate them?
The thing is that if you are looking for renovation ideas, you are going to find them everywhere. But most of the time, these ideas are only available to people who have access to an enormous amount of money. And when it comes to smaller properties, the only renovation ideas that you are going to get are either really expensive or just plain unrealistic.
In this article, I'm going to show you 4-room HDB renovation ideas that are easy on your pocket, and that still give you a great return on your investment if you want to resale it.
So if you want to start planning your next renovation, then read on…
Combine dining and living room
Here are some organizing ideas for a 4-room resale renovation cost to keep your living room fully functional and organized, whether you're a family with young children or a busy professional.
There are several ways to combine your dining and living room into one space. One way is to have your dining table in the living area. You can also turn your dining table into an island that acts as a partition, dining space and workbench.
If you're looking to add some separation between your kitchen and living room, you don't have to sacrifice the look of a spacious living room. Many of our clients like to add a subtle element of separation by using glass partitions.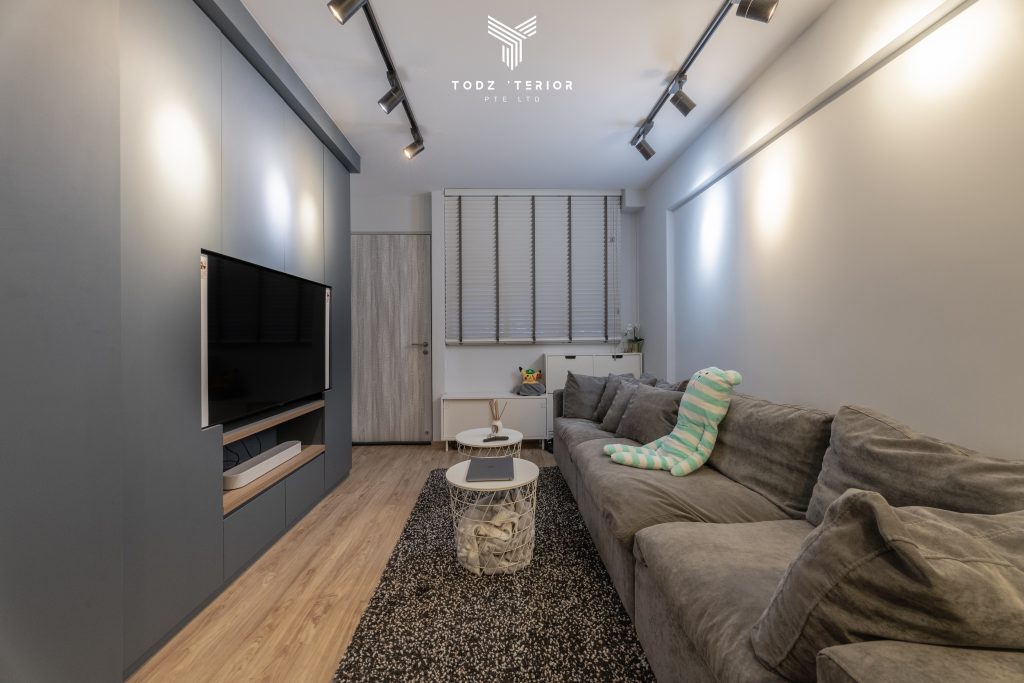 Create custom platform and storage
The best way to maximize space is to use custom platforms. These platforms are custom-built, designed and built for you. They provide more function and space to a room.
You can create custom shelves that either blend into walls or partitions, eliminating clutter and giving you extra storage without taking up space. This eliminates clutter and opens up space at the same time. What's more, if you outfit a ceiling to floor shelf in your room, it instantly makes the space feel grander and larger for your minimalist 4-room hdb design.
Raised platforms can add a dimension to a room that flat platforms can't. A quick glance at the floor plans above shows you that raised platforms are traditionally square and angular in build, which can make your home feel compact and one dimensional. Adding raised platforms creates layers within a room, creating more dimension and intrigue, making the room look and feel that much more impressive.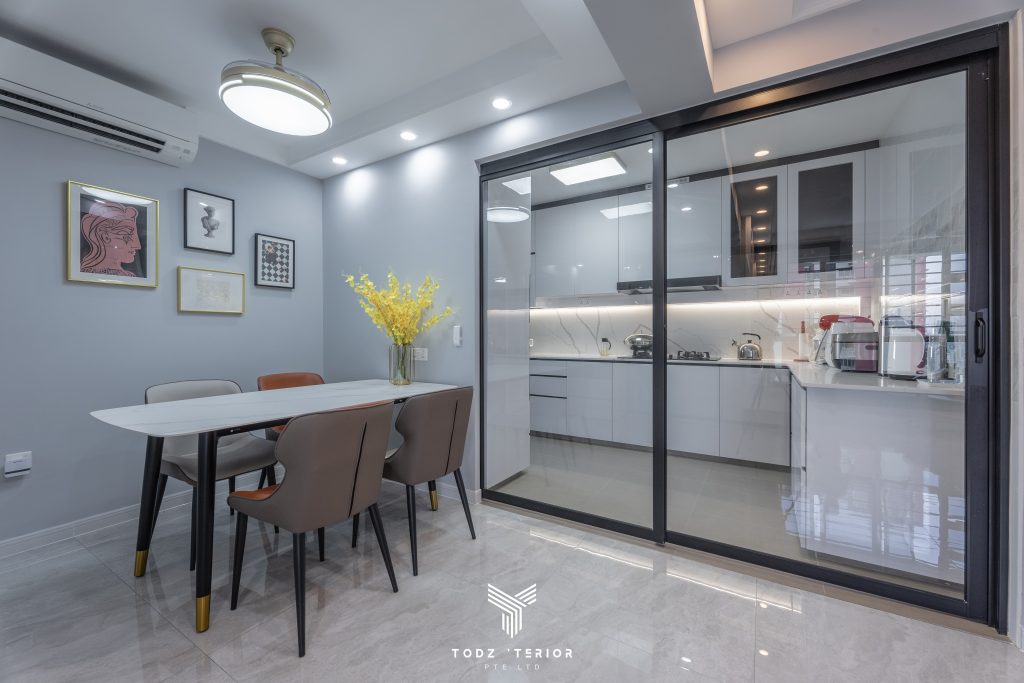 Add walk in closet without taking too much space
What most people don't know is that having a walk-in wardrobe is not as difficult as it sounds. In fact, it's quite easy to achieve! The key is to allocate space correctly. For instance, you can get our designers to design a customized nook that blends in with the wall space in your room so that it doesn't feel like the closet itself is taking up space in 4-room bto design ideas.
Another option for a walk-in closet with a bed is to incorporate a double bed. This option divides the bedroom into a sleeping area and a closet area, and maintains a seamless flow in the bedroom. Plus, it can be a great idea for a master bedroom! If you're looking for something that's even more luxurious, try a walk-in closet with a dressing room. You'll have enough space to store all your clothes, plus a space to get ready for the day.

What can Todz'Terior do for you?
In conclusion, there are so many ways to create a more functional, spacious and elegant living room. Our team at Todz'Terior will help you, you can renovate your 4-room HDB without breaking the bank! So when you resale it, you still can get a great return on your investment! Visit our website to know us more and get the best deal!